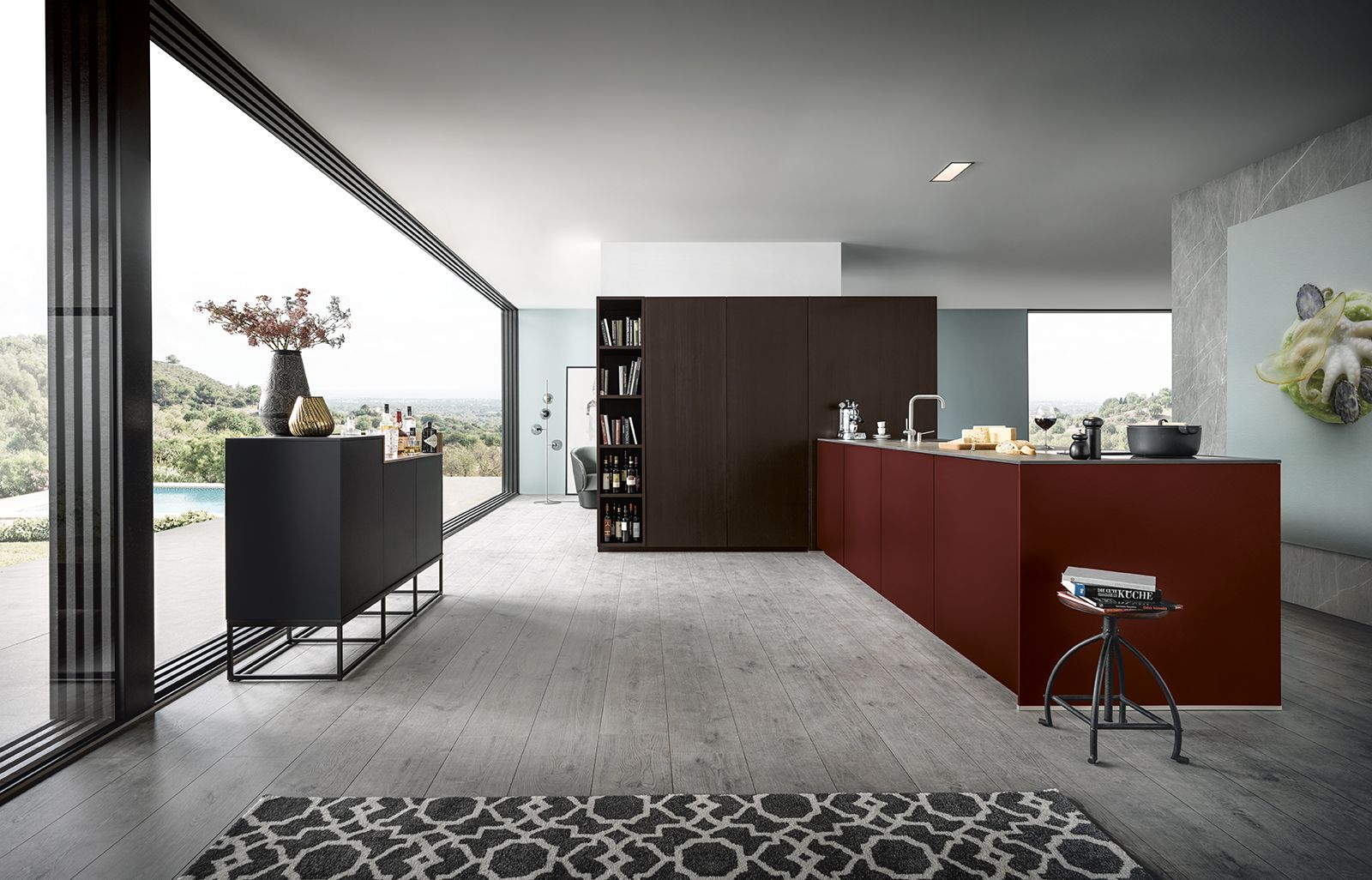 This is the NX640 Elegant Oak Tobacco & Ruby Red designer German kitchen from Next 125 Kitchens by Schuller.
Rich colours are best off-set with natural tones to enhance the overall aesthetic and offer more balance. In this example, the vibrant and bold Ruby Red and dark wood veneer of Elegant Oak Tobacco enter into a harmonious pairing.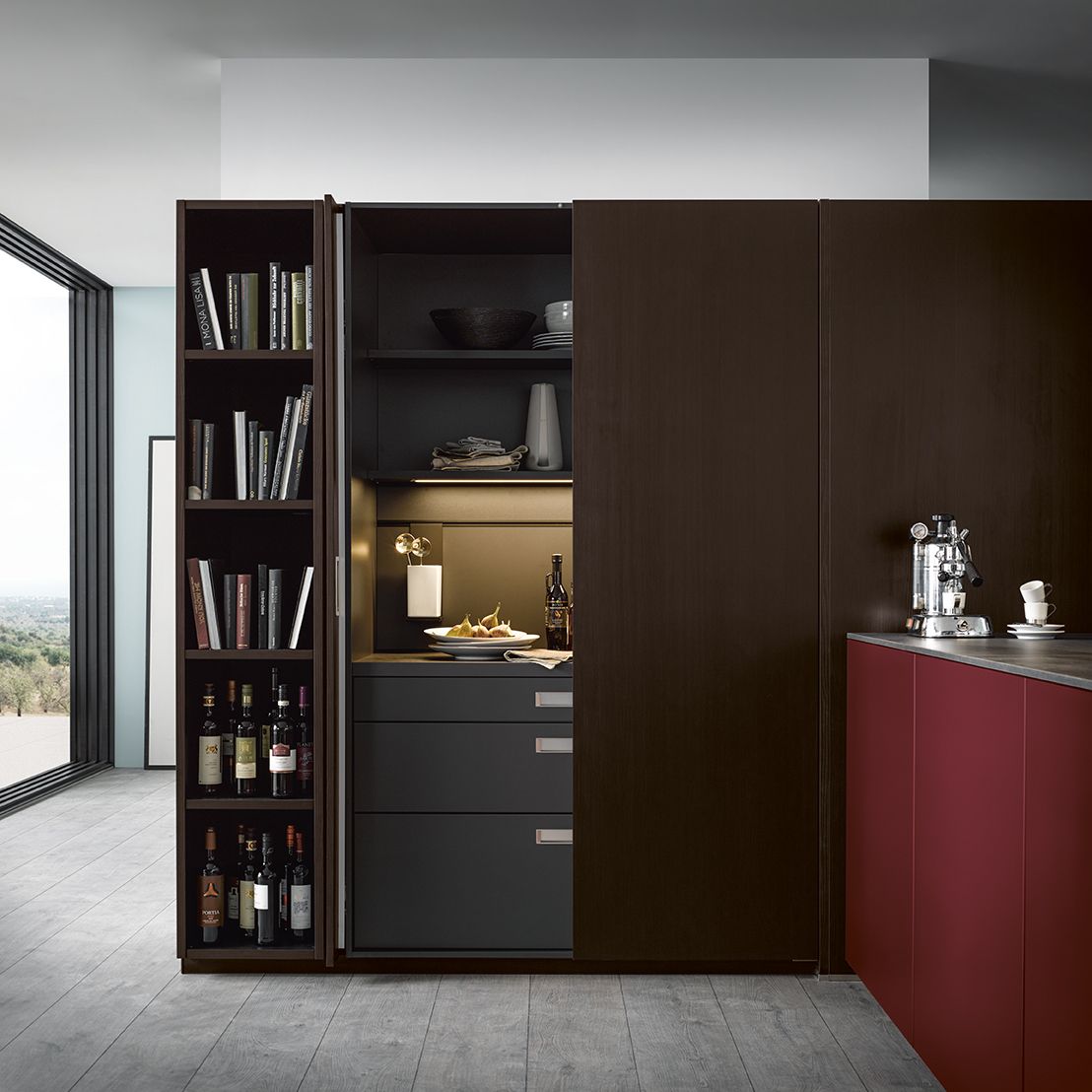 above: from this angle the tall units with retractable (NX640 Elegant Oak Tobacco) doors hide away kitchen helpers, electrical appliances and more, to create a look that's neat and tidy. Opening without a sound, the retractable doors appear to float – and give the room elegant, rustic charm.
below: Luxurious next125 kitchens define the architecture of the room with the functionality to support the bold visuals. After all elegant design ideas matched only by their high degree of functionality are atypical of these designer German kitchens and the Next 125 Sideboards are no different. They can be configured in any way you could conceive, or function you need them to fulfil all the while, making a bold statement of intent.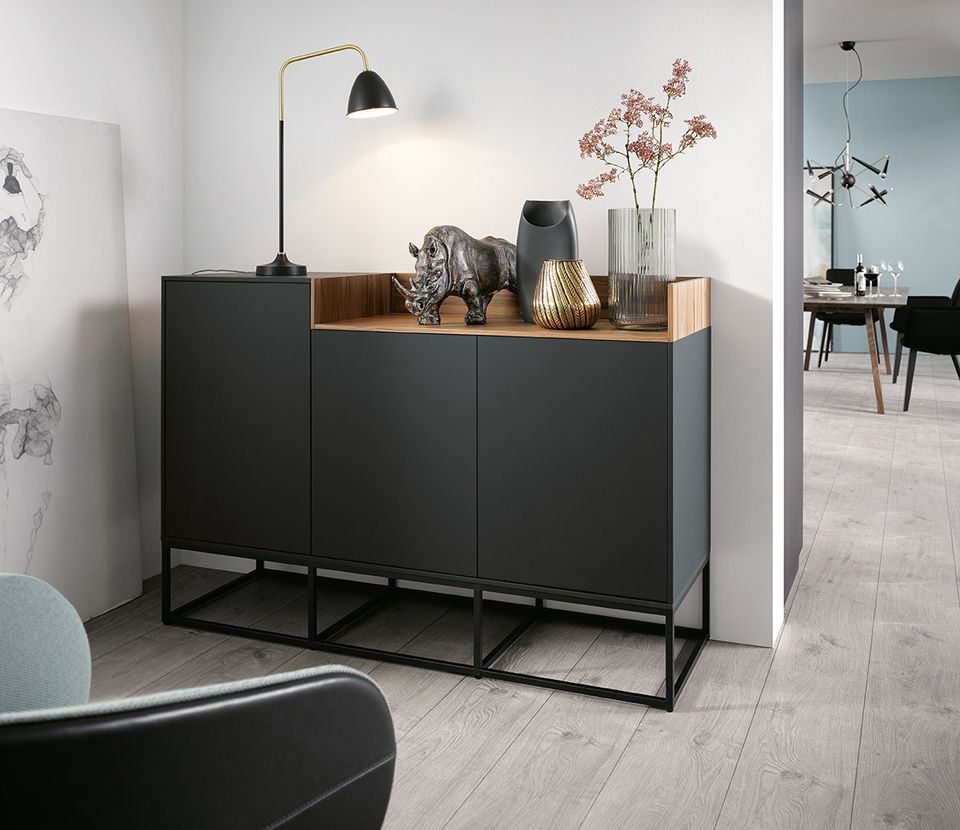 How do you create a stylish connection between kitchen, dining room and living room? Our answer: the multifunctional next125 sideboards (above). Thanks to their clean design, they appear almost to float, and at the same time the constructive substructure underlines the cubic architecture. Clear, pure, aesthetic and yet featuring many loving details.
Schuller and Next 125 wood fronts are natural and sustainable surfaces made from solid wood and precious veneers. They are coated with a particularly high-resistance two-component lacquer for protection from everyday use and NX640 Elegant Oak Tobacco is available in the following  choices.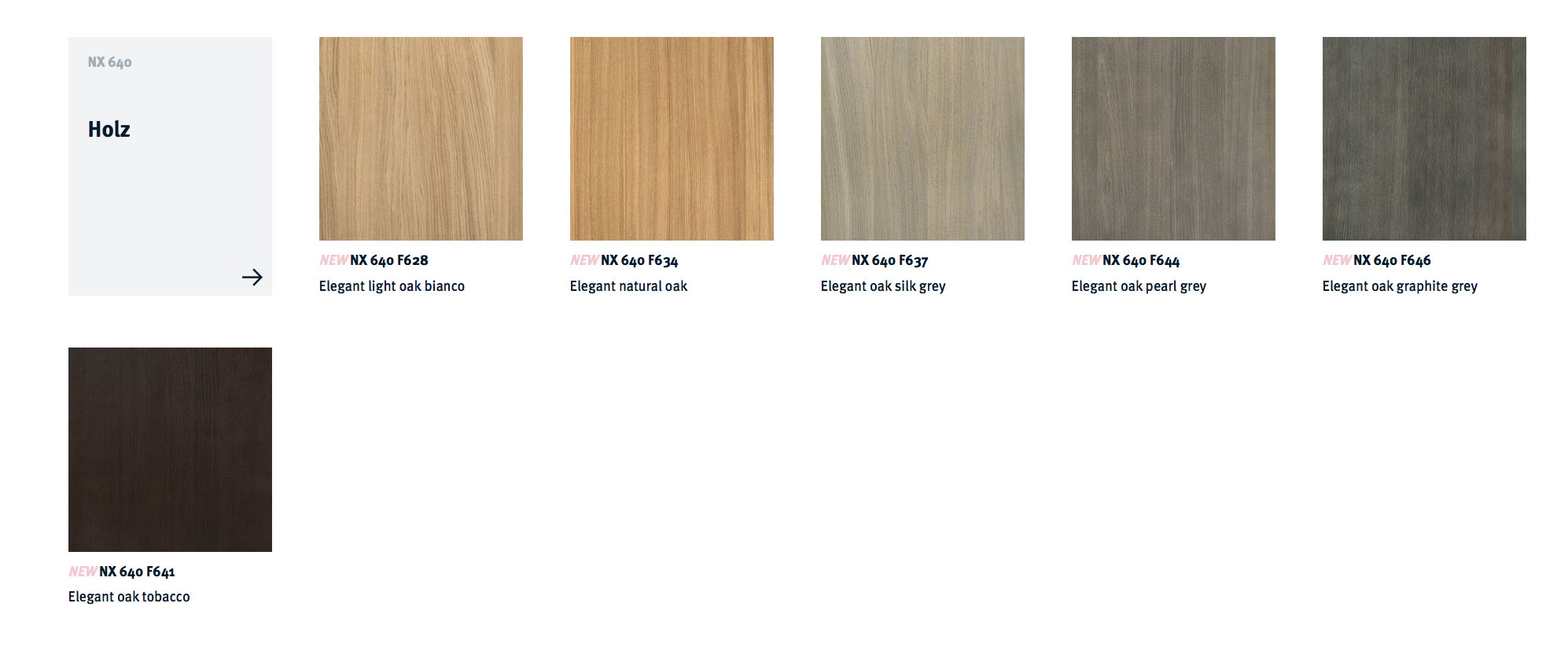 Being a AEG Appliance Partner we are also able to offer near trade prices for AEG appliances when purchased with your Schuller or Next 125 kitchen design project.
If you want to talk more about Next125 Kitchens, or any other Schuller product, you can speak to a designer today.