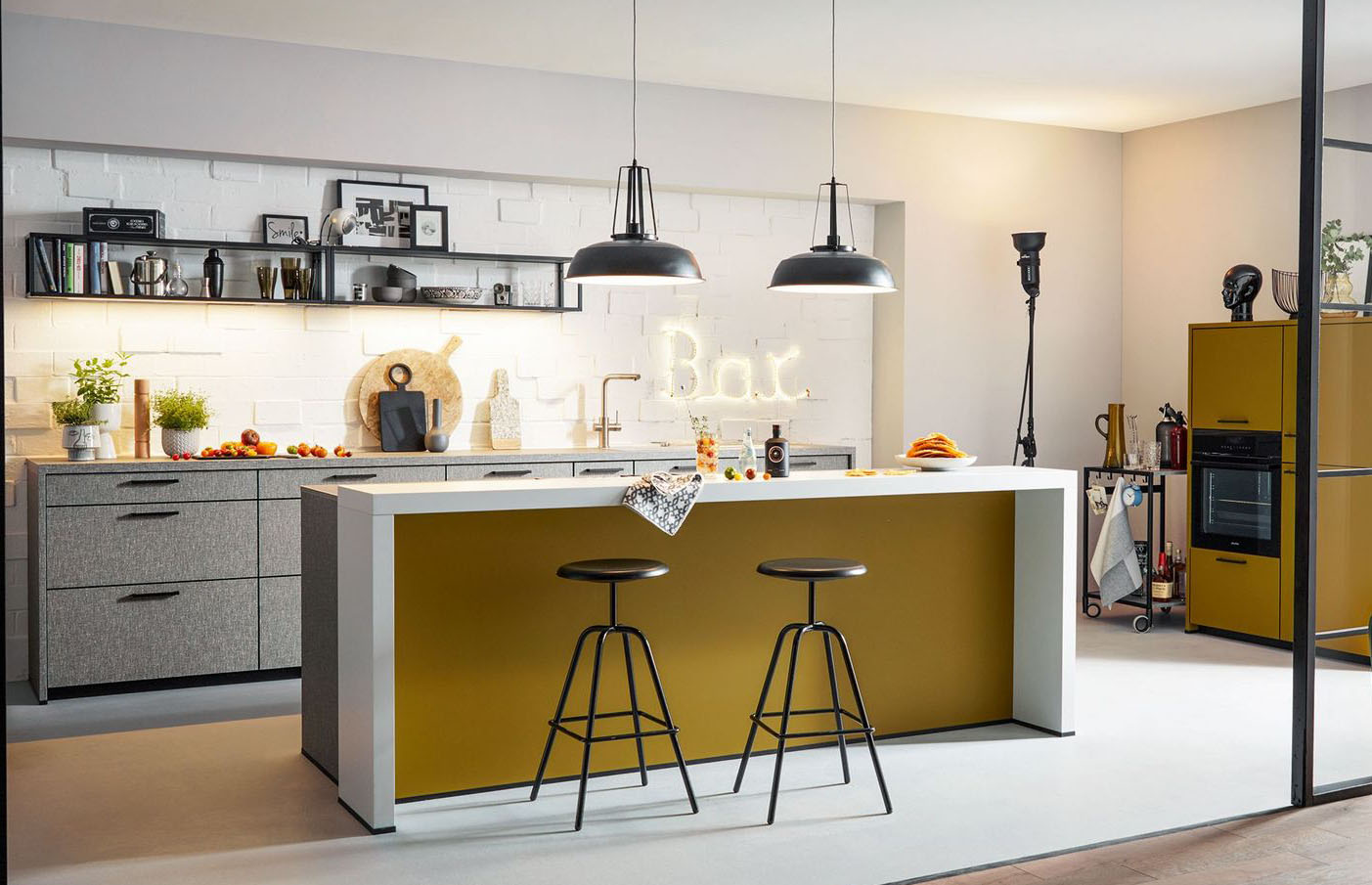 Shown here is a new style, namely the Schuller Alba German Kitchen in Torino Grey. (Alba K035)
With the growth in popularity of using textured materials with an industrial feel, in home interiors Schuller has developed many door and drawer fronts for its modern kitchen furniture.
Whilst ceramics have grown in both faux ceramic and actual (more expensive ceramics), when it comes to concrete inspired materials, laminates do a great job and Schuller Alba Torino Grey certainly lives up to the task.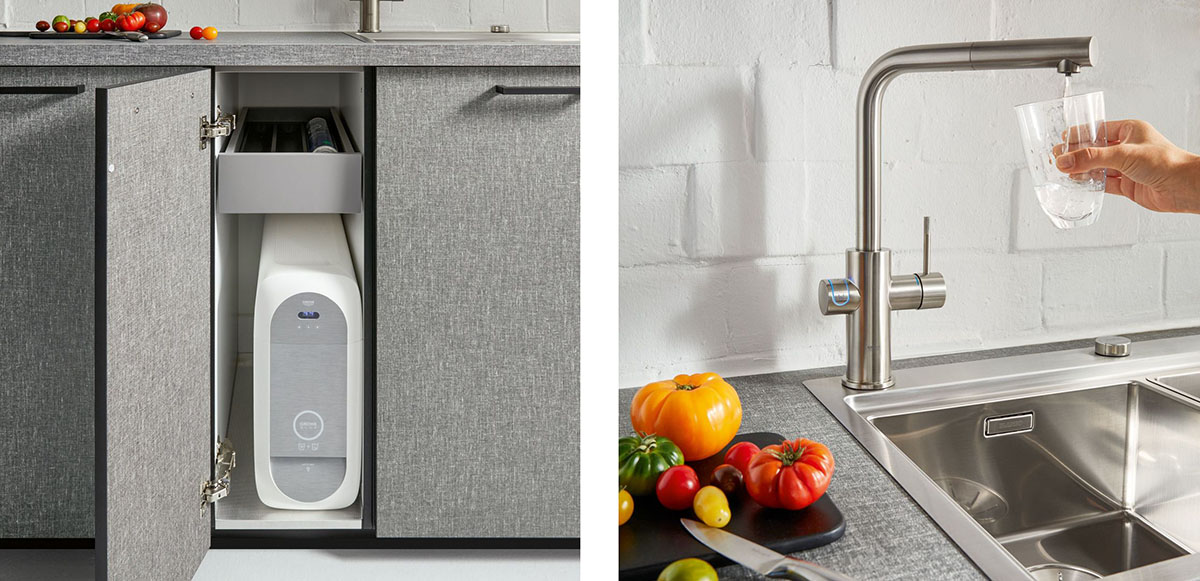 above: This innovative solution is a full integrated water conditioner. With a single push of a button you can have instant: sparkling water, boiling water or just ordinary tap water. Water conditioning has never been so easy or compact, with just the small (above left) conditioning unit needing less than 300mm width of cabinet space under the sink.
below:  The Schuller Frame Rack perfectly matches the kitchen's industrial look. Because there aren't any wall units, the overall design feels more open and the shelf lends the kitchen an airy and casual style. And, of course, it is also practical: for storing dishes, cookbooks and the like. The integrated lighting also adds functional ambience.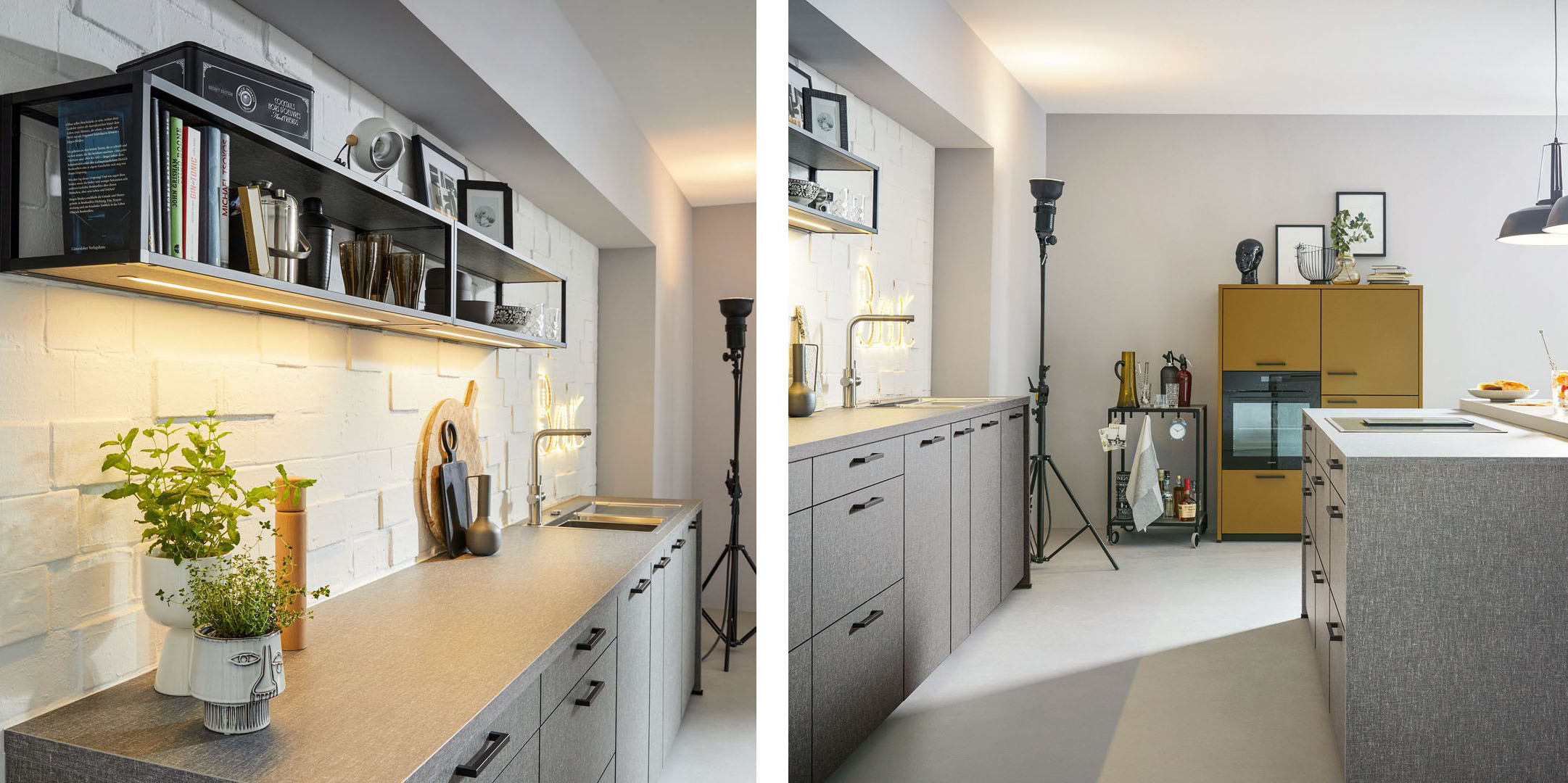 below left: Laminate kitchen fronts are hard-wearing with high-quality melamine resin coating and as shown here with Schuller Alba Torino Grey, the monochrome surfaces are finely textured and are extremely popular when paired with a wood effect for contrast.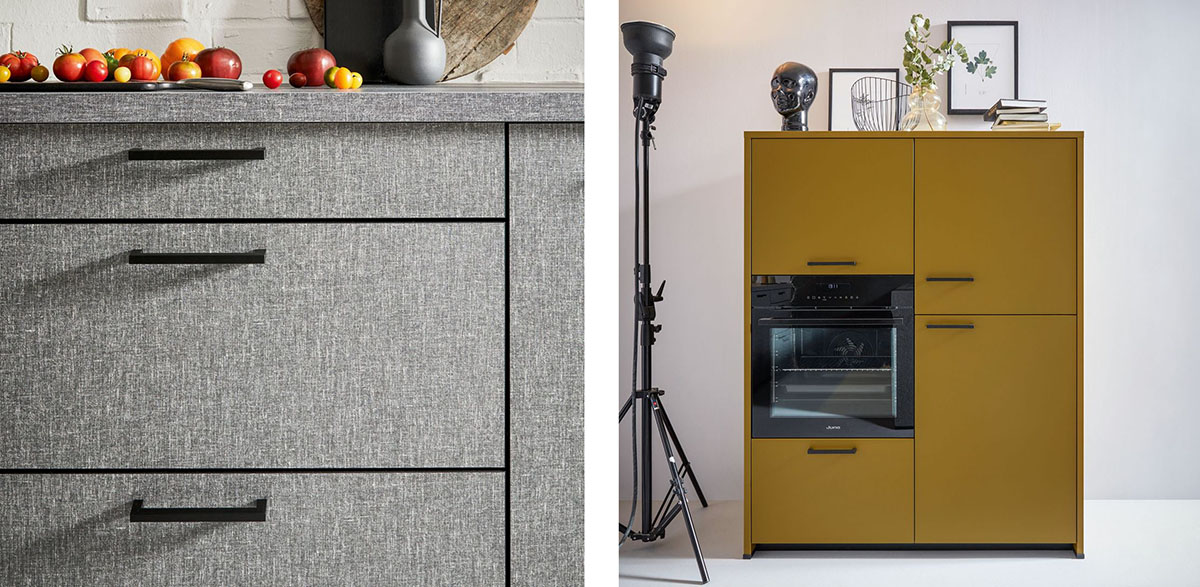 above right: With Schuller kitchen furniture you have almost endless options when it comes to configuring your ideal German kitchen. As you would expect with such an extensive array of formats and sizing you can (as shown above right) house your oven in a mixed format free standing unit rather then the atypical tall bank. You don't have to have the Curry Yellow colour though as this wouldn't be our first choice either.
Ready to Talk to a Designer?
Being one of the largest Schuller kitchens specialists in the UK and being an AEG Appliance Partner we are also able to offer near trade prices for AEG appliances when purchased with your Schuller or Next 125 kitchen design project.
If you want to talk more about Schuller Alba Torino Grey, you can speak to a designer today.