The leading UK supplier for Schuller.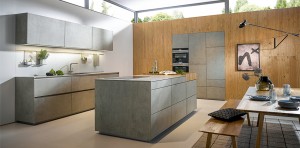 Always a step ahead – that's the Schüller philosophy. Creating new things and preserving what has already made Schüller one of Germany's most successful kitchen manufacturers.
We only work with Schuller whom are increasingly becoming one of the world's most renowned and respected kitchen brands and the go to choice for home owners and property developers alike.
Founded in 1966 by Otto Schüller, the company is now one of the top 5 in the industry. Continuously expanding during the years that followed, the former carpenter's workshop has now developed into an innovative global enterprise, employing approximately 1450 people. Schuller are now exporting kitchens all over the world and this family-run company has been under the management of Markus Schüller, Max Heller and Manfred Niederauer since 2003.
The workforce manufactures over 112,500 kitchens every year in Herrieden in Franconia. From designers like ourselves every single Schuller kitchen is individually tailored to its customer's requirements before it is made in Germany under environmentally sound practices.
Schüller is Always open to new ideas, and always in full awareness of every demand – from the company, staff level, retailers and the environment and works hard to stay one step ahead and bring new ideas, new kitchen innovations and new designs and themes to the market to help designers and suppliers like our UK design team communicate those new ideas and innovations to the UK homeowners.
As a German Kitchens specialist, we know that each of our clients has individual specific needs and requirements so we approach each job individually but with the same governing principles of Customer Care and Customer Satisfaction.