Schuller German Kitchens News – Introducing Oceanix Plastic for Sustainable Handles – the innovative recycling of plastic waste from the oceans, for a more sustainable, environmentally focused source of kitchen design materials.
Since the 1950's, some 8.3 billion tons of plastic have been produced worldwide, which is more than 1 ton per living person on the planet.
Around the world, one million plastic bottles are purchased every minute. Five trillion plastic bags are used worldwide every year
The frightening part is that In total, half of all plastic produced today is designed for single-use purposes only – used just once and then thrown away and that we produce about 400 million tonnes of plastic waste every year.
So where does Schuller and Oceanix Plastic come in?
A large part of the plastic waste that enters into our oceans comes from the maritime industry (e.g. fishing nets, ropes…) and in order to avoid the scenario that there will be more waste than fish in the oceans in the near future, innovative solutions from industry such as Oceanix Plastic are needed.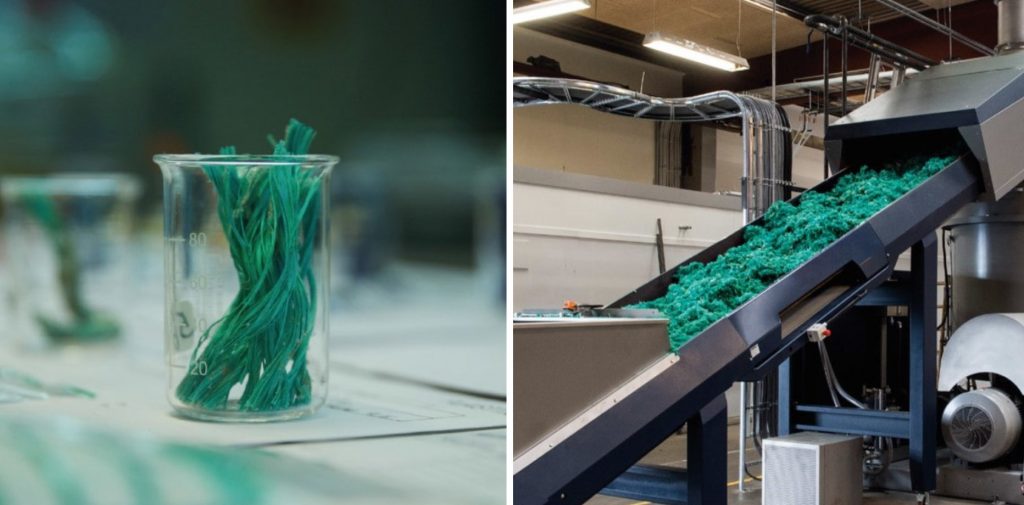 The OceaniX Plastic special material is obtained from old fishing nets, among other things, which are collected and then recycled into valuable plastic.
The plastic waste is sourced in cooperation with NGOs, public authorities, collectors, ports, the maritime industry and fishermen, but also net and rope manufacturers worldwide. Our new handle thus offers a solution to the global waste problem in the oceans, prevents valuable raw materials from being lost and is a small, first step on the way to a sustainable circular economy.
The NEW Schuller Onyx Black Bar Handle (Model 205) made from OceaniX Plastic
Change is needed to stop the flow of plastic waste ending up in the environment.
Of the eight billion tonnes of plastic waste generated globally so far, less than 10 per cent has been recycled. Hundreds of millions of tonnes of plastic waste are lost to the environment each year, or sometimes shipped thousands of kilometres to destinations where it is mostly burned or dumped.
If you want to talk more about Oceanix Plastic and our Sustainable Handles in our Schuller German Kitchens, speak to a designer today.