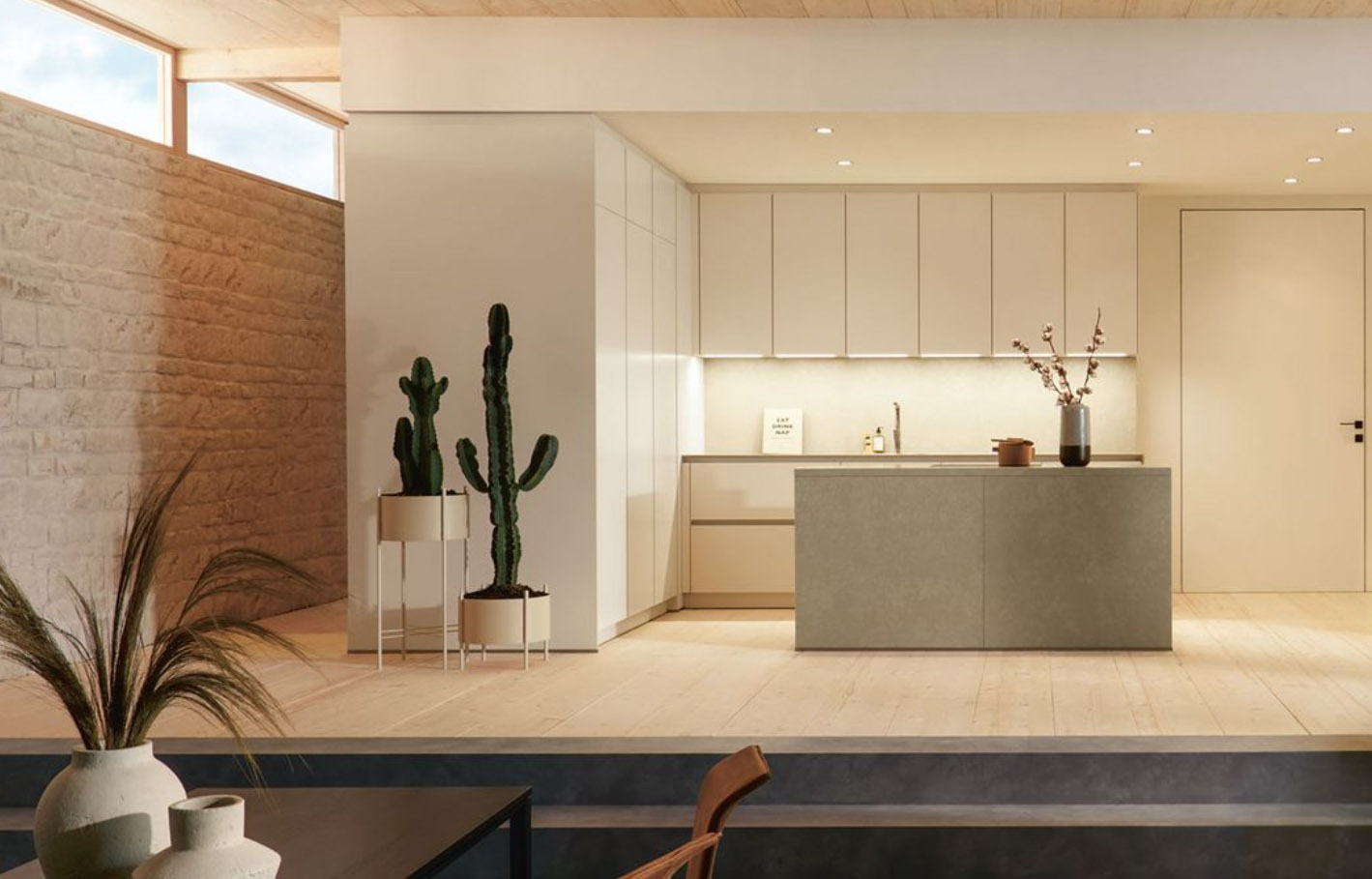 This is the Next 125 German Kitchens – NX510 Systemo, which makes for a fantastic option for those looking for the more luxurious, designer German kitchens.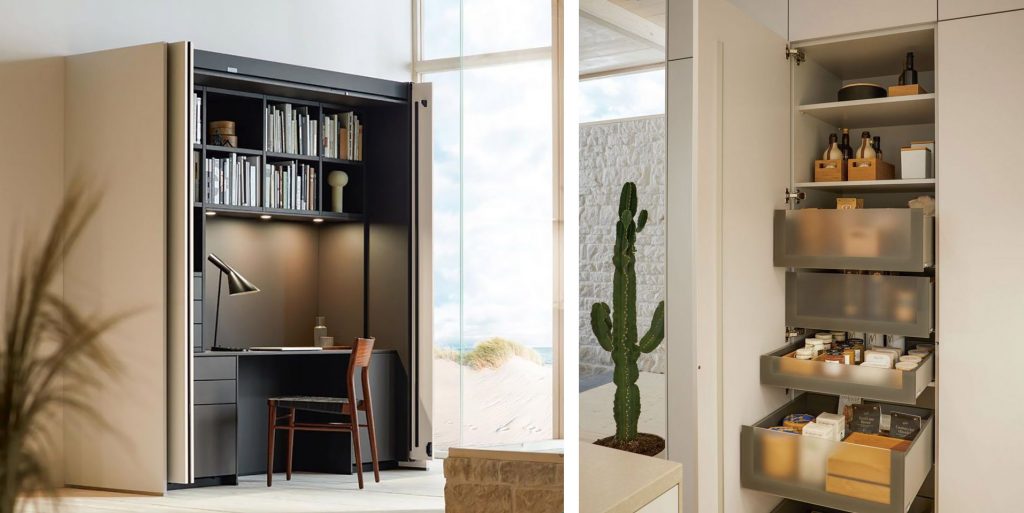 above: The above left image shows a home office, which can be hidden away behind the pullout doors (using the Next 125 PocketSystem), when not in use.  Above right shows a full height larder unit with glass fronted pull-outs.
With the next 125 Pocket System you can have the flexibility to adapt your room space at any time. As a freelancer or home office worker especially, you need the flexibility to have a workspace that is above all else, usable.
When opened up, the unit takes the shape of a compact office. When closed, it's a haven of tranquillity that's pleasing to the eye. Whilst it is not so easy to switch off our jobs, when closed the home office is hidden away not just to return the room to a living space, but to ease the separation of work and home.
"Excellent Product Design – Kitchen" – The PocketSystem has been awarded the German Design Award 2022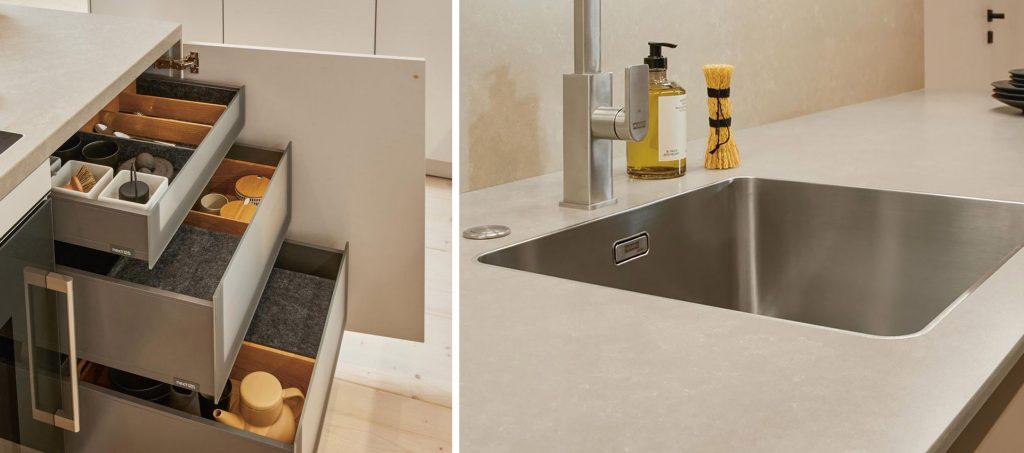 above: Shown here is Next125's fantastic drawer organisers. There are endless options for the internal separators and the frosted glass internal fronts just add that extra finishing touch.
below: With the full height furniture on show here, the NX510 Systemo from Next 125 German Kitchens clearly demonstrates a luxurious sense of style and character. The L-shaped kitchen layout with featured island, all using the NX510 Systemo, SensiQ laminate fronts in Seashell White Fine Matt goes to show just how alluring a Next 125 kitchen design can be…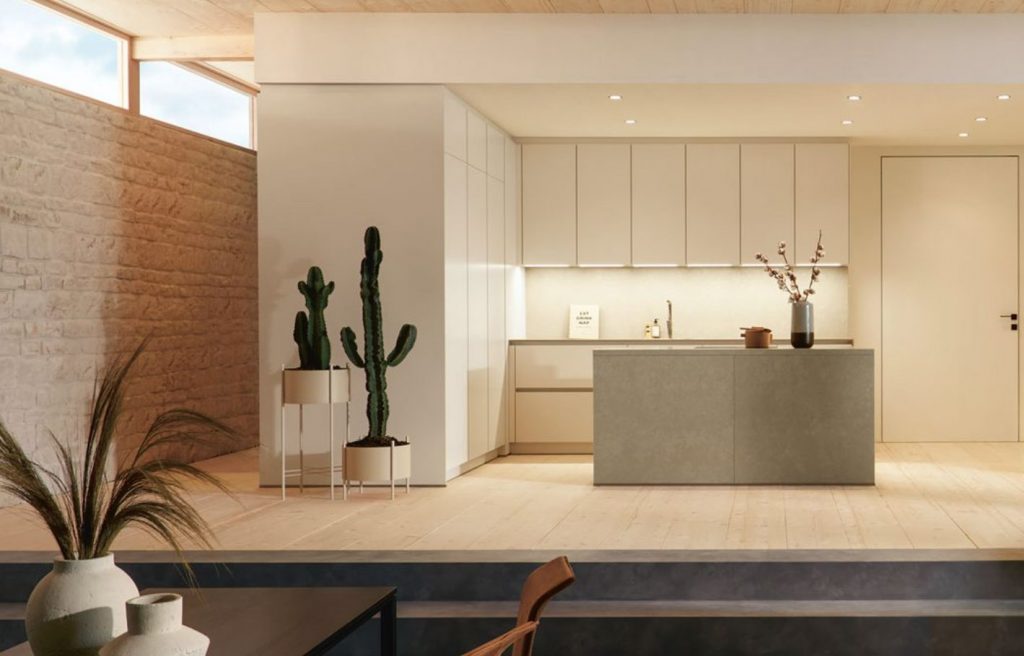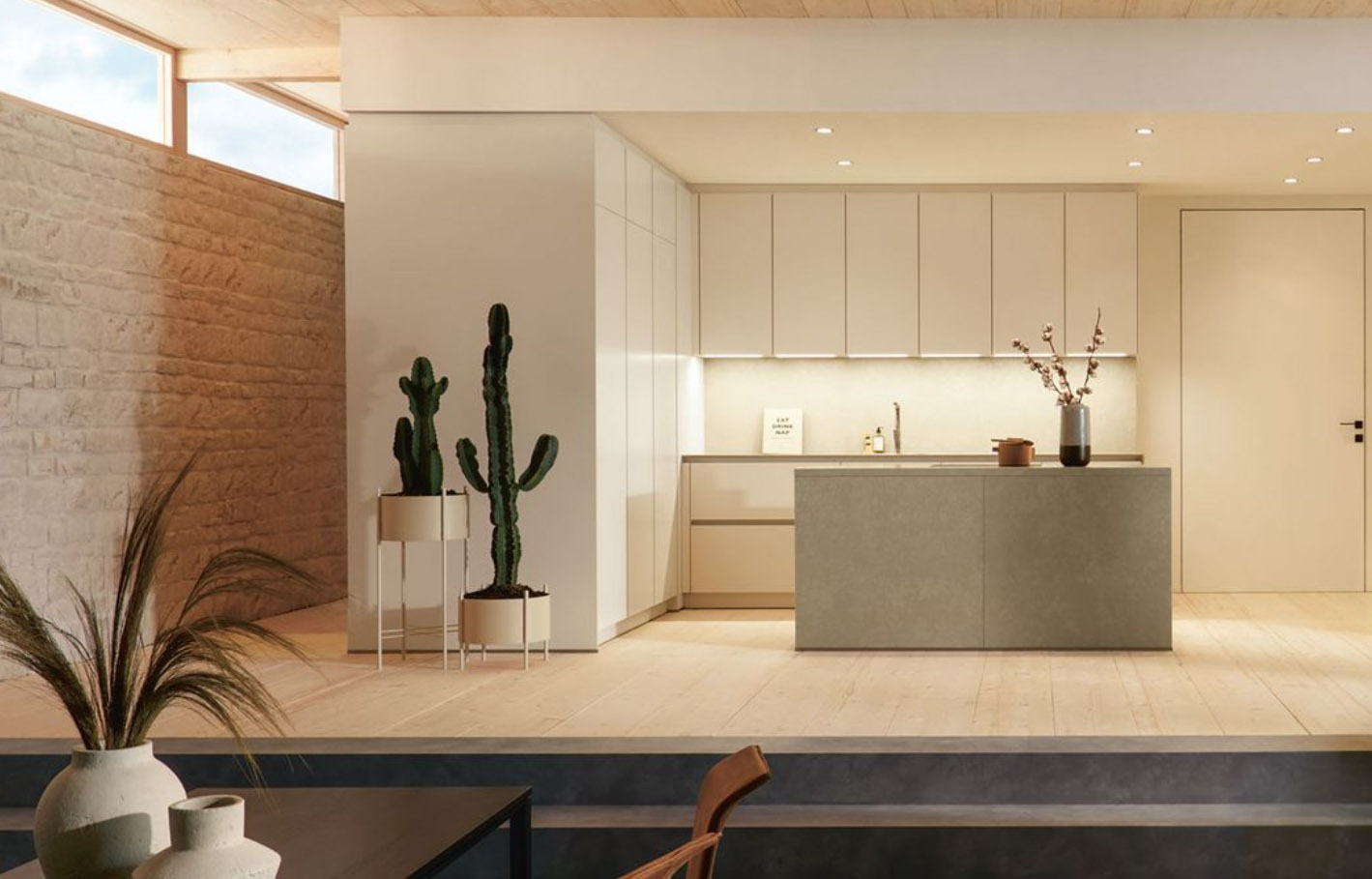 Being an AEG & Siemens Appliance Partner we are also able to offer near trade prices for AEG & Siemens appliances when purchased with your Schuller German Kitchen or Next 125 kitchen design project.
If you want to talk more about Next 125 German Kitchens, you can speak to a designer today.