Schuller German kitchens are engineered products, well respected and renowned for their quality of materials, durability and performance and here we explain all there is to know about Schuller Door Fronts Materials. 
Here we explain what each type of door front material is, the basic properties and the benefits of each to help you find the right balance for your next Schuller kitchen.
German Made – Quality Assured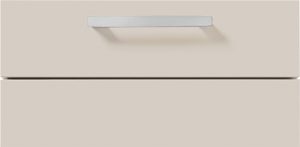 Laminated fronts
These long life fronts have a high-quality layered melamine resin. The surface can receive fine structures for deeper colour and easy to clean surface which can be mixed with wood reproduction as well. Available in plain colours.
Laminated fronts
The most resistant fronts have a laminated material edition from phenolic resin, decor paper and a transparent surface layer. This surface is clearly thicker and harder than non layered fronts and thus robust.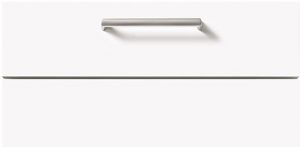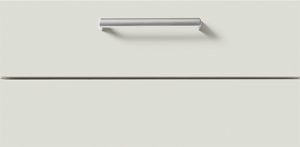 Lacquer laminate fronts
Brilliant, high gloss or matt PVC-free surface produced by applying a high-quality PET foil onto an MDF substrate which is then lacquered in the production process.
UV lacquer fronts
They are based on a high-quality MDF substrate, the front of which is coated with several layers of UV lacquer. Radiation curing with special UV lights produces a very hard and resistant lacquered surface. The all-round laminate thick edge in the colour of the front makes the narrow edges highly resistant to damage.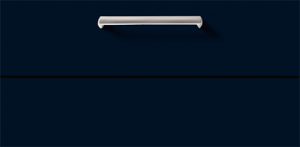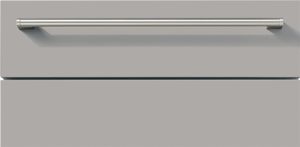 High gloss lacquer fronts
Schuller High Gloss offer a high-quality and very durable lacquer front option manufactured in several processing steps. These fronts are characterized by brilliant colours that are deep and immersive, yet offer a visibly soft touch.
Matt velvet lacquer fronts
This water-based Dual Cure lacquer system with UV drying meets EU environmental requirements as well as offering high resistance and resilience. Due to the velvet matt surface, the front is easy to clean. Matt velvet lacquer is available in numerous colours and a great alternative for high gloss where light is in abundance and reflections and glare are to be minimised.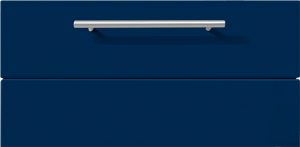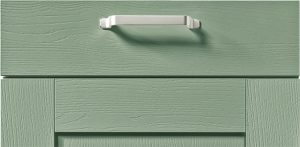 Silk gloss lacquer fronts
Silk Gloss is a softly shimmering surface with wood pore structure. The carrier board of this surface with its wood pore structure is coated with a multilayer lacquer system that retains the wood grain texture. This method achieves a visual appearance which is very close to a real, opaquely lacquered wood surface.
Glass fronts
Glassline are High gloss or satinated fronts with 3 mm thick toughened safety glass lacquered over the entire back side and adhered to a 16 mm thick wood panel. The glass edge is decoratively protected by the wrapped-around edging. The light reflects and refracts on the highquality surface creating special effects to make Schuller Glassline a premium quality door front.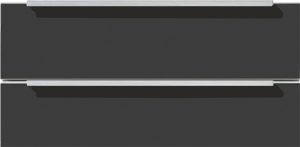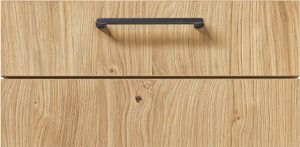 Wood fronts
Wood fronts are natural and lasting surface with the look and feel from solid woods and noble veneers. For protection they are given a particularly rigid two-component lacquer.