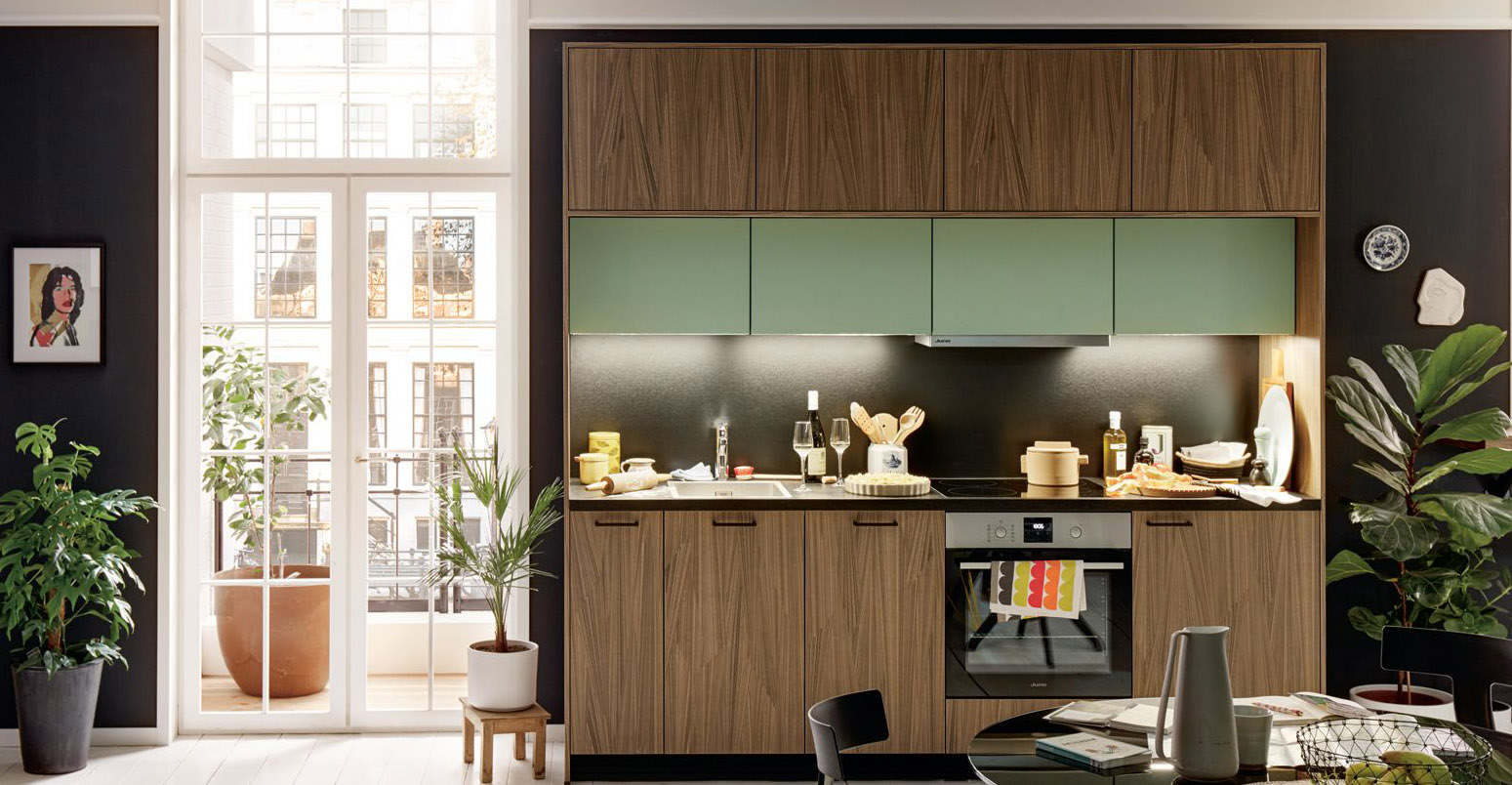 This is the Schuller Avola German Kitchen, shown here in Akoni Wood effect (L767U) and Sage Green Matt Velvet (L462M), which makes for a great option for those looking for modern, handle-less German kitchens that offer a more classical colour choice, paired with a rich and warm wood effect.
The example design shown here is a perfect example of what can be achieved with modern, city apartment living. Just because space is at a premium, it doesn't mean you need to compromise as with Schuller's modular furniture options your designer can create the perfect modern German kitchen that answers your bespoke preferences with ease.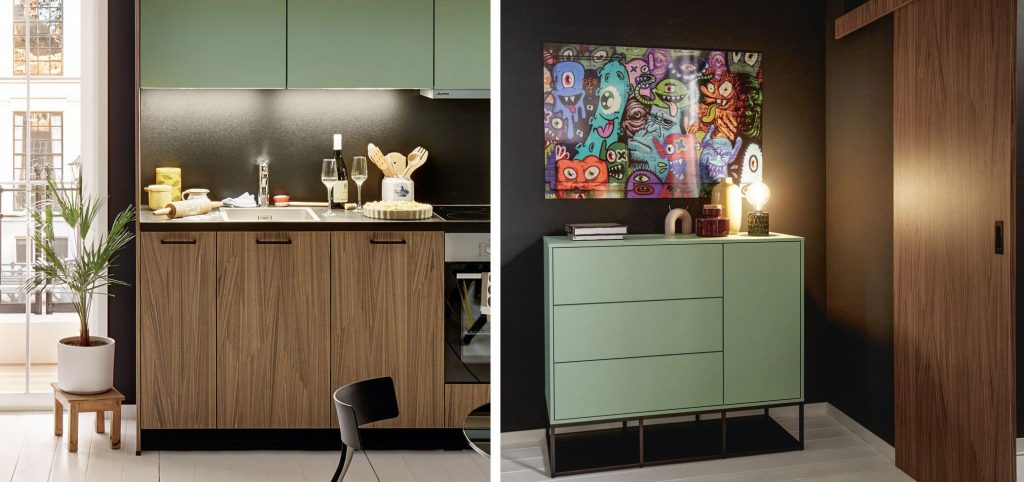 above: The above left image shows the left-hand end of the main run containing a small narrow depth sink and food prep area, whereas the (above right) image shows a Sage Green handle-less stand-alone cabinet which can be used in an open plan apartment for a multitude of storage preferences.
Although mostly a handle-less kitchen design, the small selection of handles used in this open-plan Schuller Avola German Kitchen are made of OceanIX plastic. This is a fully recycled material that breathes new life to fishing nets and plastic waste found floating about in the world's oceans.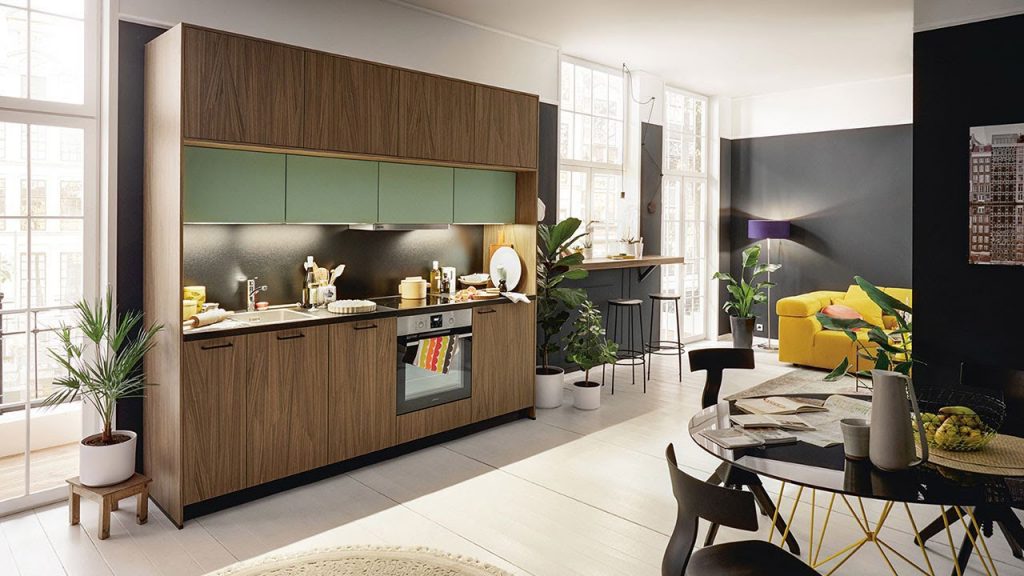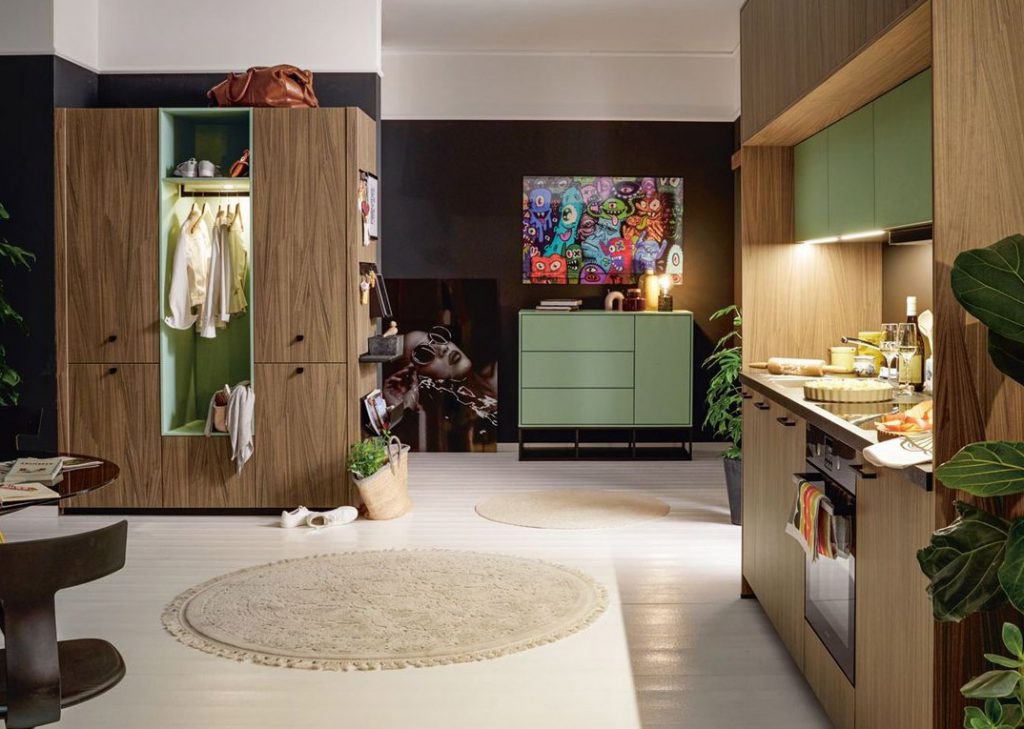 above: Shown here is the harmonious integration of the wardrobe which creates an open transition from bedroom to living space/kitchen with genuine style.
With clever planning, the small extra space can be used as a storage closet providing even greater storage flexibility. As an added bonus, it discretely blends in with the overall look thanks to the door with its matching design and would make the smallest of studio apartments seem more spacious.
There is the extensive range of Schuller accessories to make your kitchen bespoke to your styling needs and wants. All you need to do is let your designer know and let us create your perfect kitchen….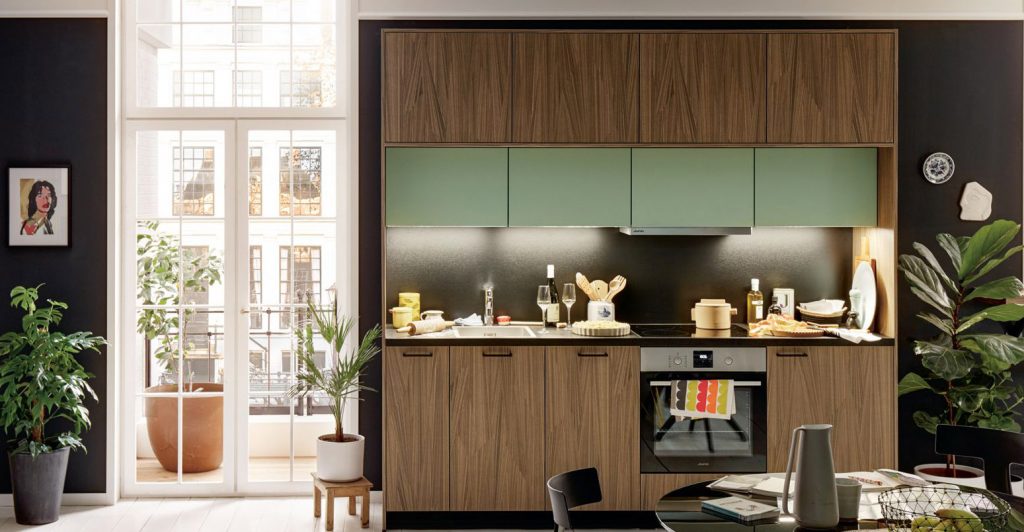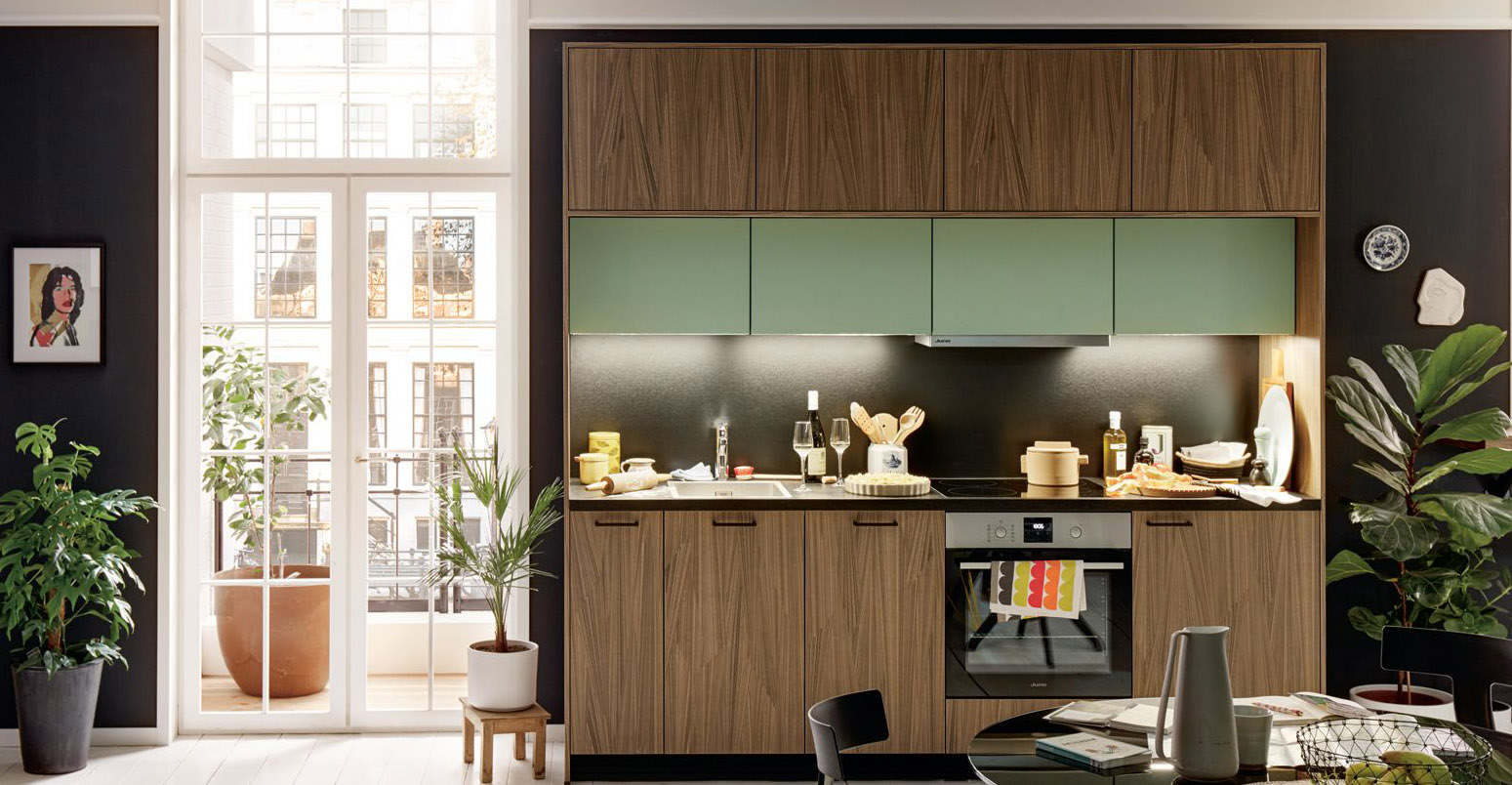 The Schuller Avola German Kitchen shown here in Akoni Wood effect (L767U) and Sage Green Matt Velvet (L462M) isnt just a perfect example of modern, handle-less German kitchens for small spaces so if you have a larger room foot-print and enjoy the Akoni Wood and Sage Green Matt Velvet styling, we can design the ideal kitchen for any room size.
Being an AEG & Siemens Appliance Partner we are also able to offer near trade prices for AEG & Siemens appliances when purchased with your Schuller German Kitchen or any other Schuller style or Next 125 kitchen design project.
If you want to talk more about Schuller Kitchens, you can speak to a designer today.