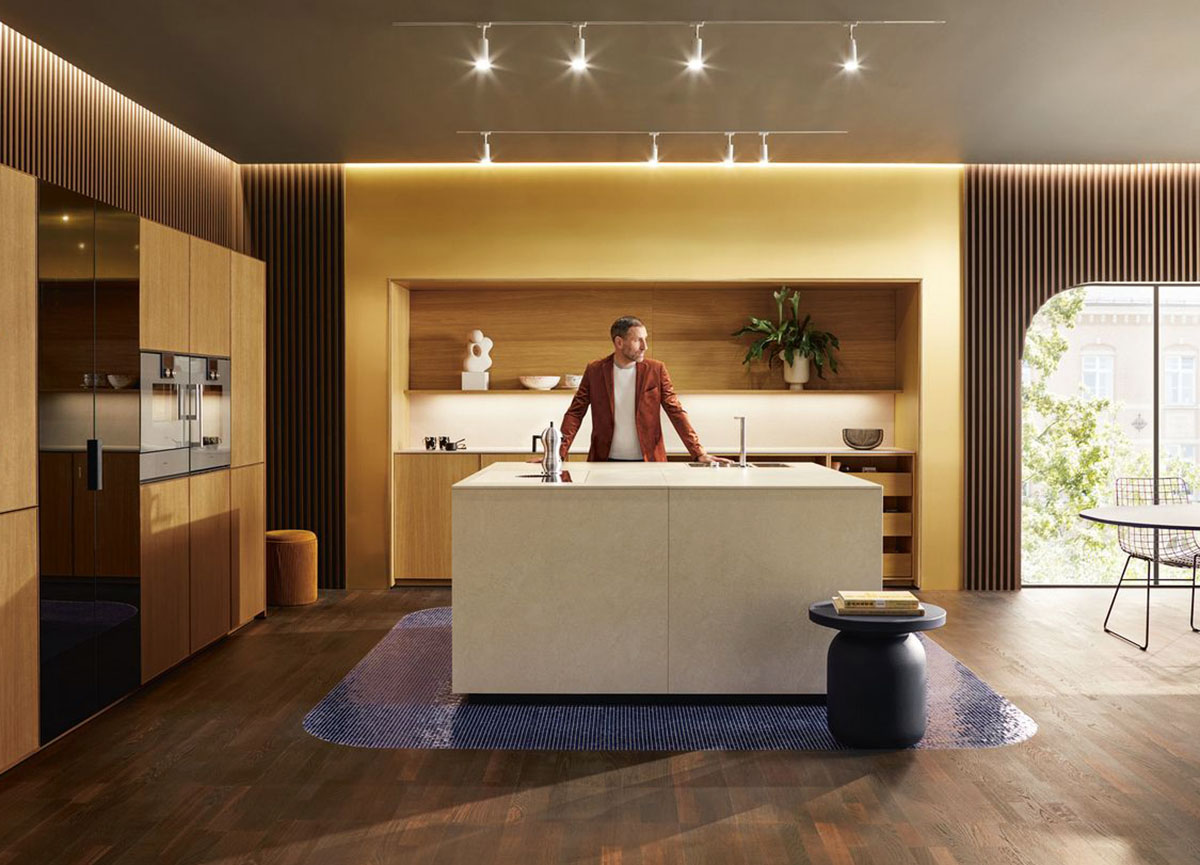 This is the Next 125 German Kitchens – NX660 Natural Walnut mixed with NX960 Glass Matt Basalt Metallic, which makes for a fantastic option for those looking for designer German kitchens using natural wood and/or stones and metallics. This kitchen has them all….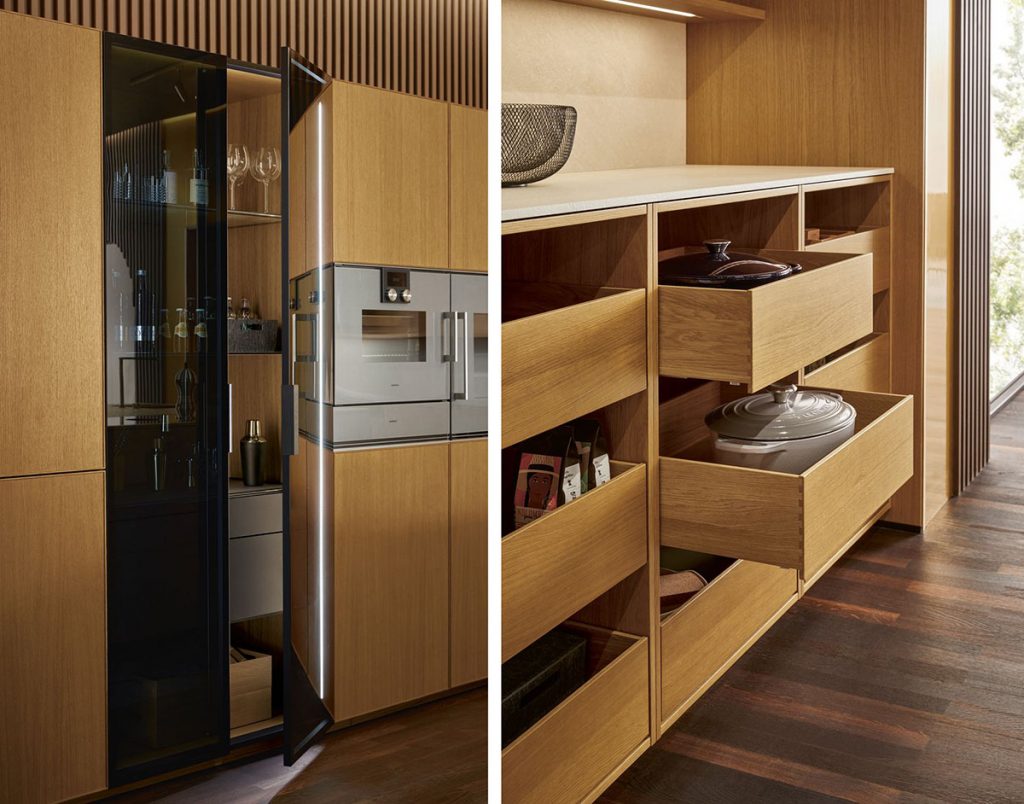 above left: The above left image shows the tall units with Tip On (push to open / close) doors to keep the minimalist profile as sleek as possible. The oven housing, using the natural wood NX660 Natural Walnut doors is nicely balanced by the full height drinks cabinet that has a darkened glass front and delightful ambiance lighting to great effect.
above right: The above right image shows the open drawer storage run with half height door fronts. The NX660 Natural Walnut drawer fronts and the drawer materials take centre stage here for a naturally inspired modern German kitchen. The use of open storage is becoming more and more popular, especially when using natural materials and the half height drawer fronts are a great example.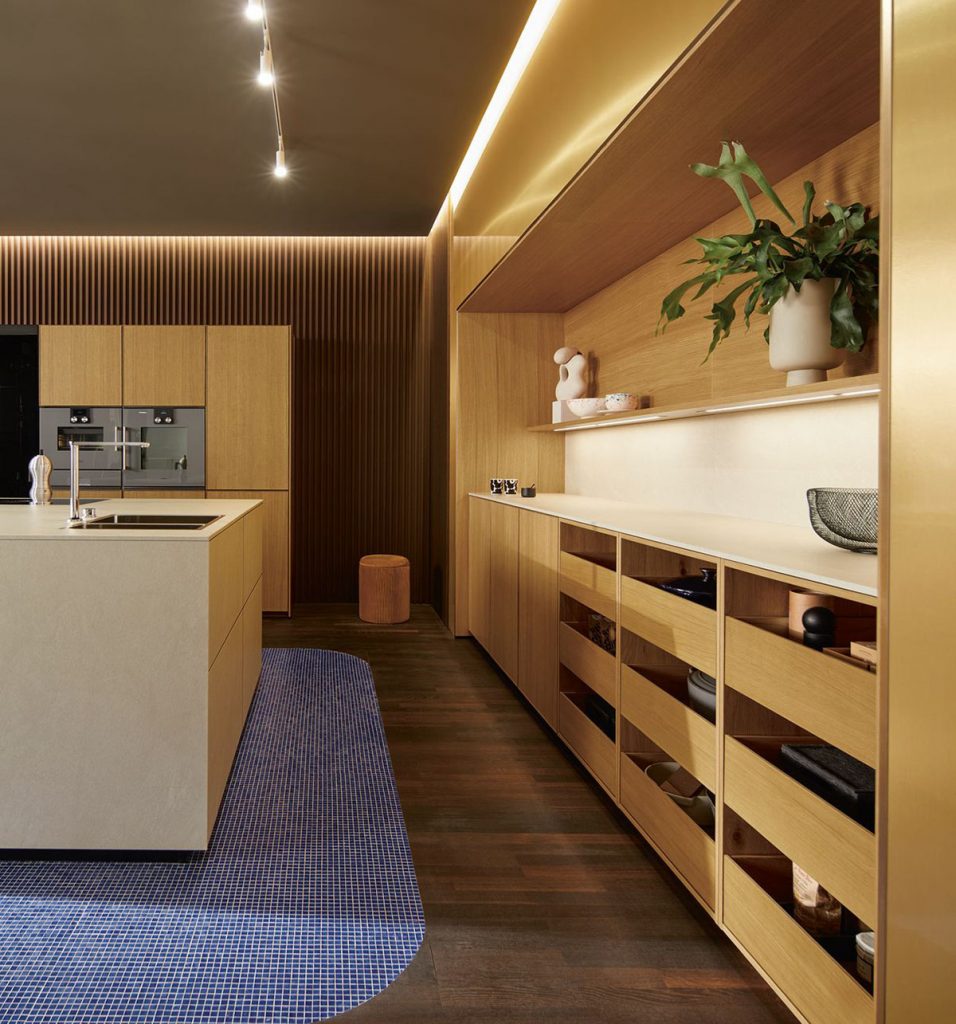 above: Shown here Next125's lovely natural wood NX660 Natural Walnut can be seen in all its splendour. Complete with matching decorative panelling and complemented perfectly by the Basalt ceramic worktop for that extra finishing touch, the overall aesthetic is one of warmth and charming character. Were the uber Germanic white gloss handless may seem to try too hard to be a modern German kitchen, NX660 Natural Walnut oozes modern charm and sophistication in a more subtle manner.
below: Seen from a wider angle and from a different perspective, the full aspect of NX660 can be seen below. The island is a contrasting focal point but due to the subtle styling and colour tones, the overall design is harmonious and succinct.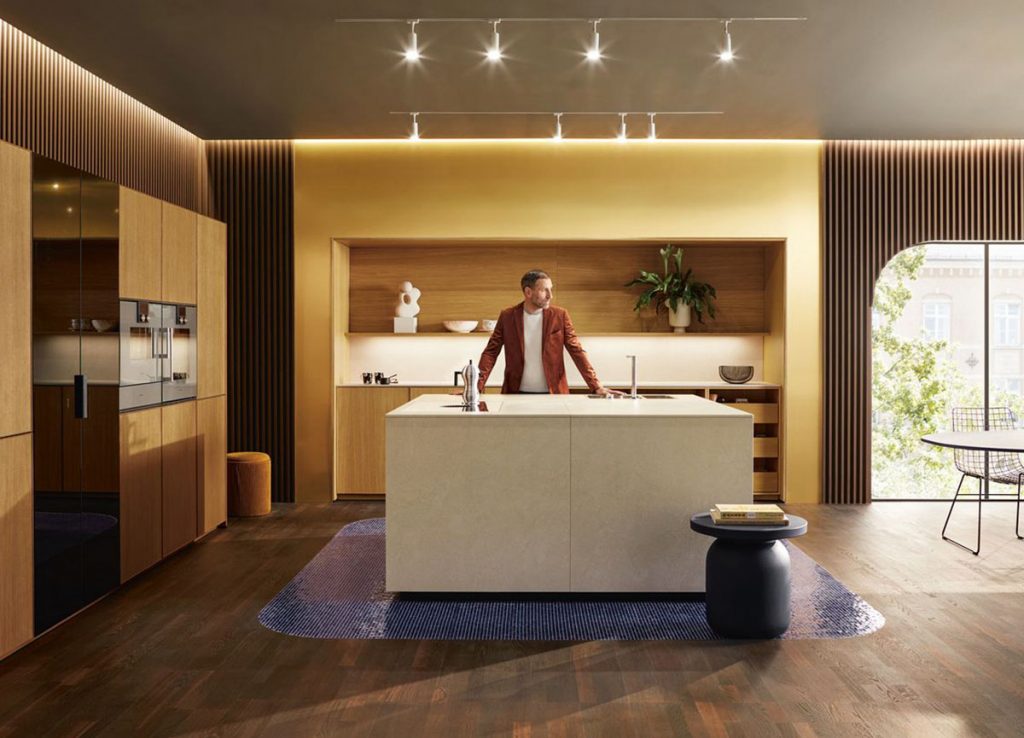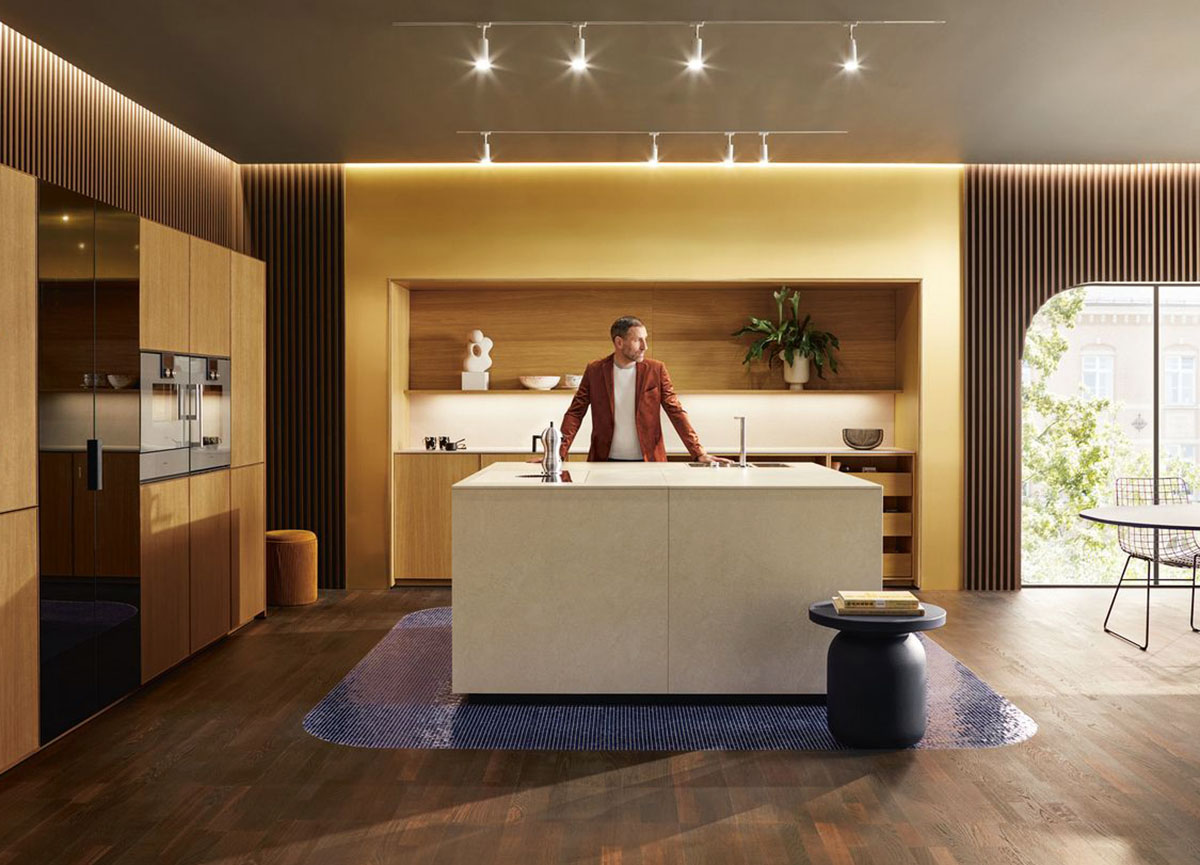 Being an AEG & Siemens Appliance Partner we are also able to offer near trade prices for AEG & Siemens appliances when purchased with your Schuller German Kitchen or Next 125 kitchen design project.
If you want to talk more about Next 125 German Kitchens, you can speak to a designer today.