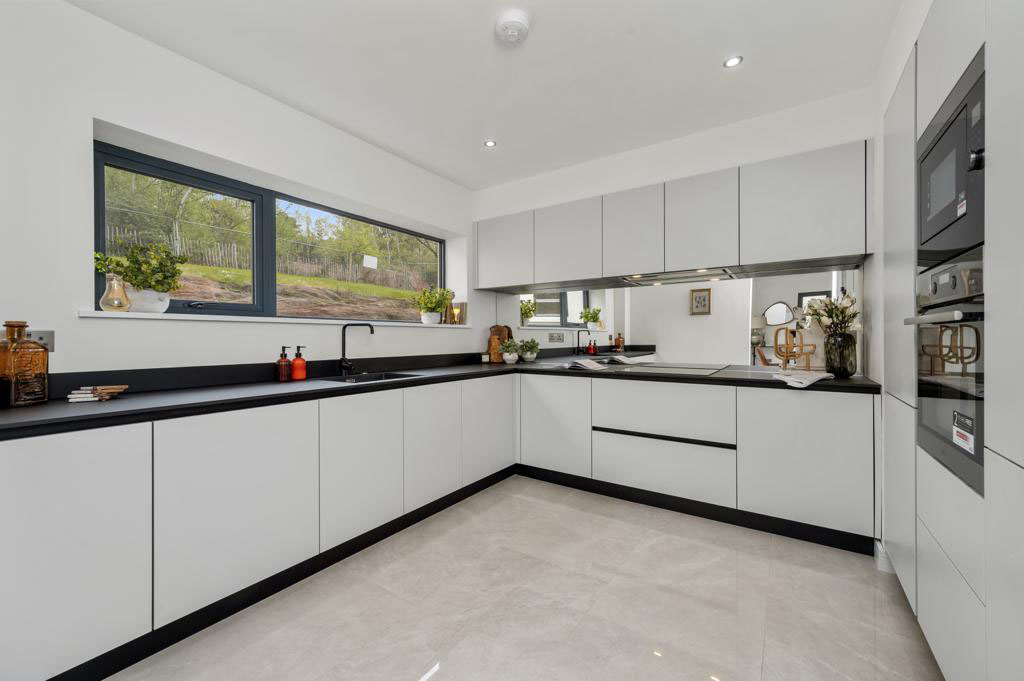 This luxury German kitchen Customer Project with the use of the NX110 Crystal Grey door style from Schuller's designer brand, Next125 Kitchens is one of our latest customer kitchen projects, from our Schuller Chester showroom and was completed for our customers in Caldy, Wirral.
The customer project includes the NX110 Crystal Grey door arranged in a U-shape layout with Onyx Black Grip Ledge handles and matching Onyx Black worktops.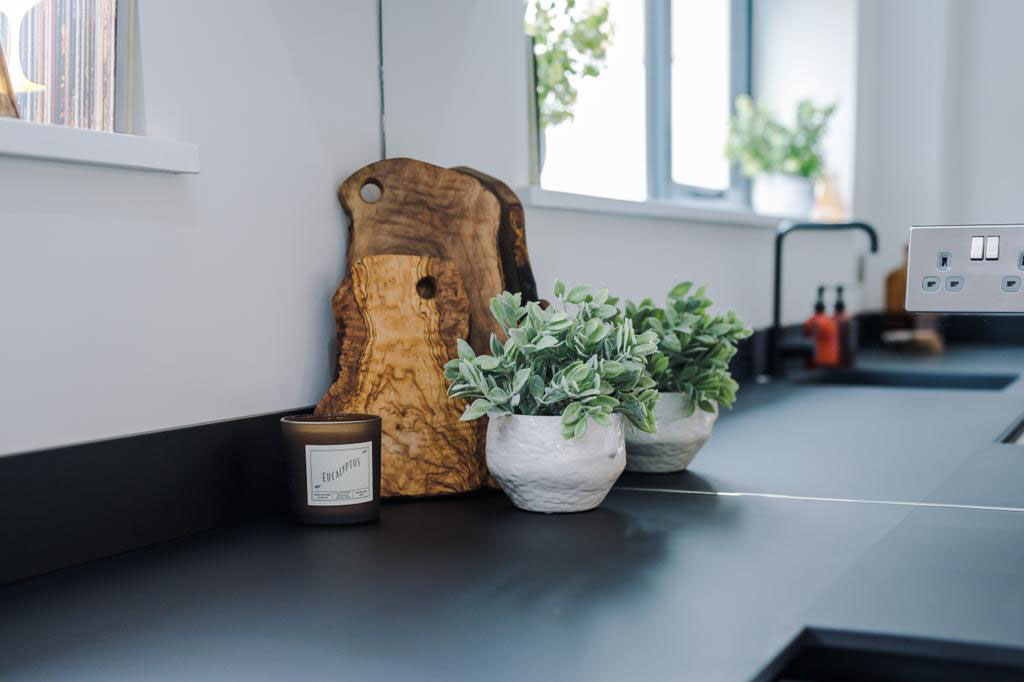 above: This photo shows the mirrored splash-back which when viewed from a distance adds extra depth and dimension to the room and is a great way to make U-shaped kitchen designs seem more open than they are and to integrate better with the available room footprint.
below: From the dining room looking back into the kitchen we see the subtle and soft colour tone of the NX110 Crystal Grey door and drawer fronts offset by the Onyx Black grip ledge handles.

above: Here the use of the contrasting Onyx Black to the worktop, low profile splash-back is continued with the sink and tap and offers seamless integration.

above: From this angle the use of the mirrored splash-back and its positioning near the window in shown in better light and as touched upon above, the room takes on added dimension.
With light wall coverings and the use of colour blocking (in only using the NX110 Crystal Grey) for the door and drawer fronts, it is the appliances and the use of Onyx black to the grip handles, plinth and worktop that provide the only contrast to the lighter Crystal Grey. As you can  see from the above photos, the end result is a soft, cool and harmonious colour palette for a vey modern German kitchen design.
If you want to talk more about Schuller Kitchens, you can speak to a designer today.