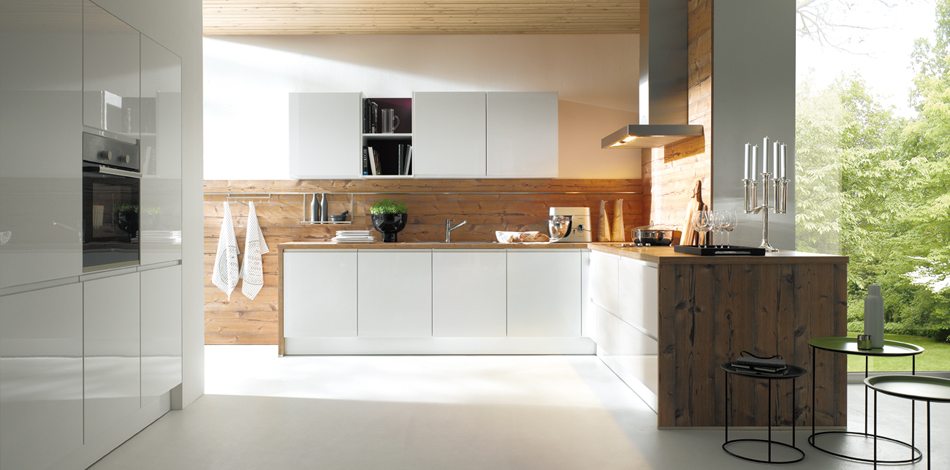 Schuller Alea White Gloss German kitchen is a stunning example of what started the whole genre of white gloss handle-less kitchens.
Although shown here with Spruce reproduction worktops, backsplash and end panels – which look perfect – the beauty with Alea is its versatility. Alea is just at home being paired with wood finishes or perhaps something more contemporary.
Front finish: High gloss laquer L091 Crystal white high gloss
System: 78 cm
Handle: 955
Worktop: K845 Spruce chalet imitation
Picture details:
–  Grip ledge integrated in front
–  Recess material in K845 Spruce chalet imitation
Special features:
–  Open shelf unit – available in 23 satin lacquer colours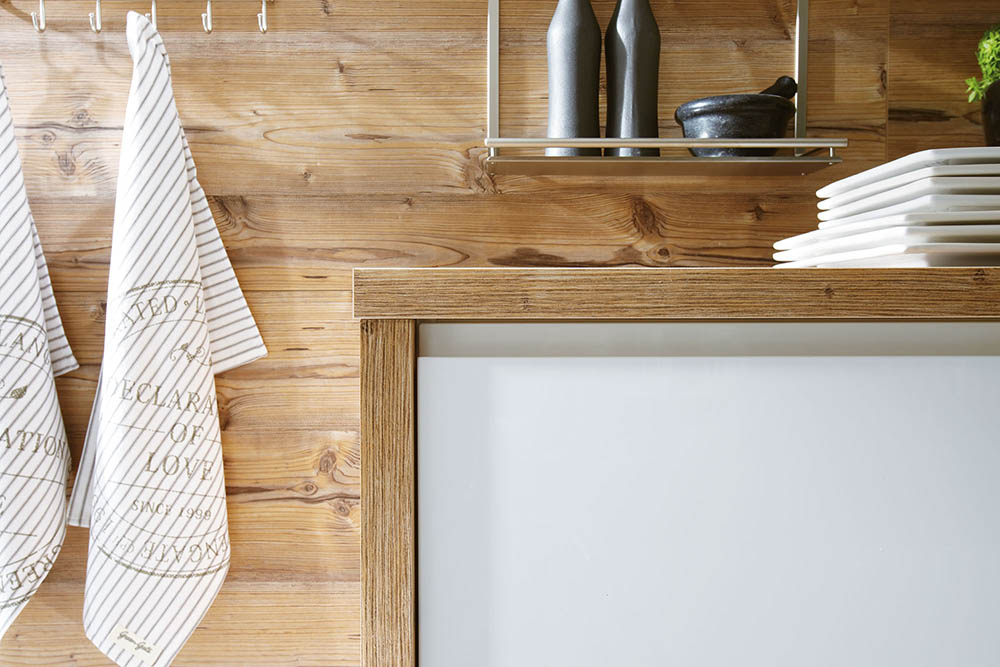 With a high gloss laquer over the white Crystal High Gloss finish, the door retains its glossy and reflective properties with little more then a damp wet cloth needed to remove finger marks.
Schuller Alea is not just one of the better selling doors from ourselves, it is one of the most popular selling white gloss doors in Europe thanks to its timeless appeal and effortless chic.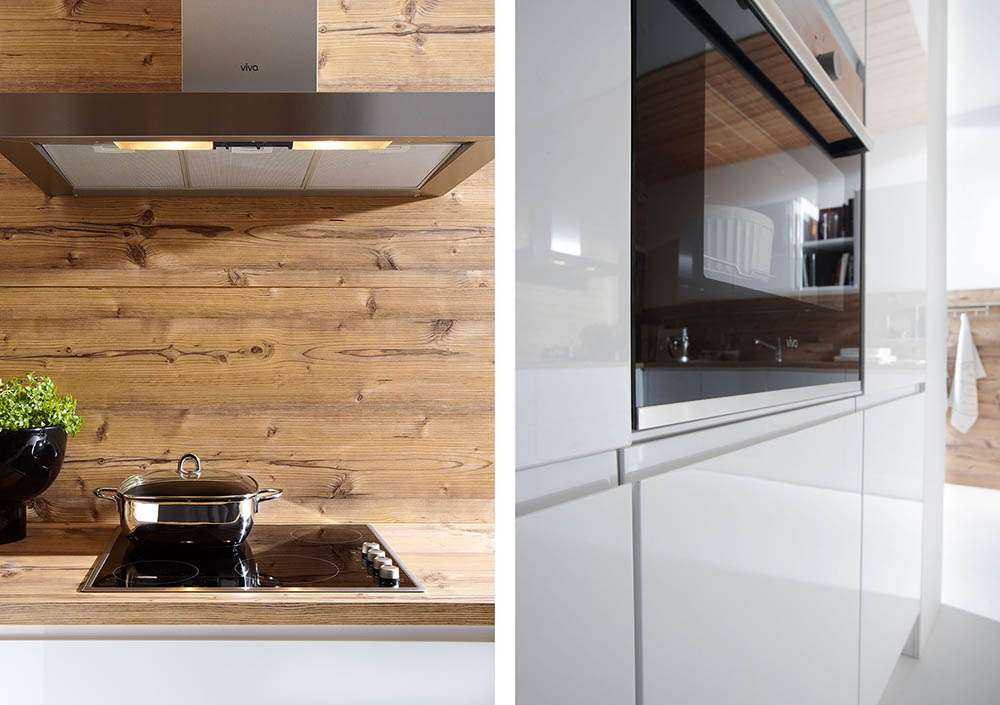 Available Door Front finishes:
– High gloss laquer L091 Crystal white high gloss (shown)
– High gloss laquer L121 Crystal grey high gloss
German Made – Quality Assured
Schuller kitchens are built to the highest possible standards and as you would expect (and should expect) from your kitchen they feature all the latest technologies. With Schuller you get the german made furniture you want with the latest in soft close drawers and doors, clever storage solutions, superior materials and finishes.
Every kitchen is pre-built to your order in the factory, every unit is individually packaged, so every unit arrives complete.