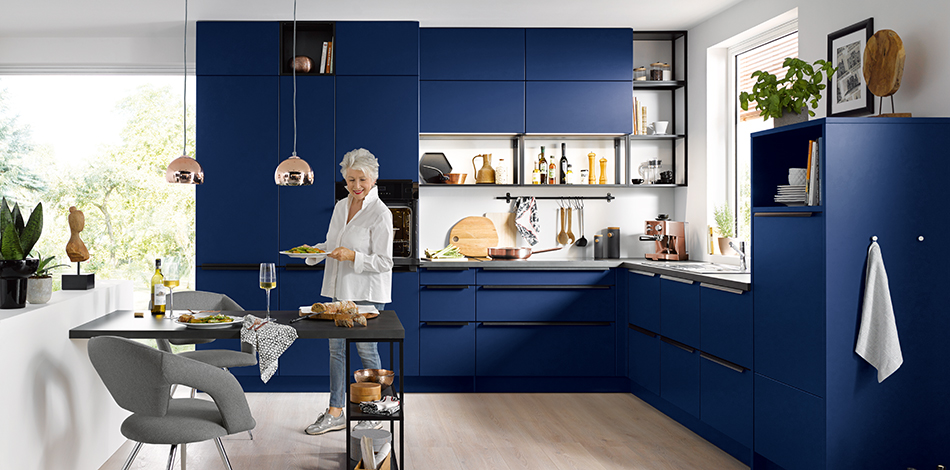 Schuller Biella L280 Aqua Blue Satin is another great example of what can be achieved with adding a little colour into your new kitchen design.
Shown here with contrasting dark steel effect worktop to offset the boldness of the Aqua Blue. The dark door handles also offer added balance of light and dark textures which when you factor in the numerous colour choices of Biella, if aqua blue isn't to your preference, the options are vast.
Front finish: Biella Satin lacquer L280 Aqua blue satin
System: 78 cm
Handle: 935
Worktop: K585 Steel Dark Effect
Picture details:
– Retractable towel knobs
– Frame Rack aluminium open shelf unit system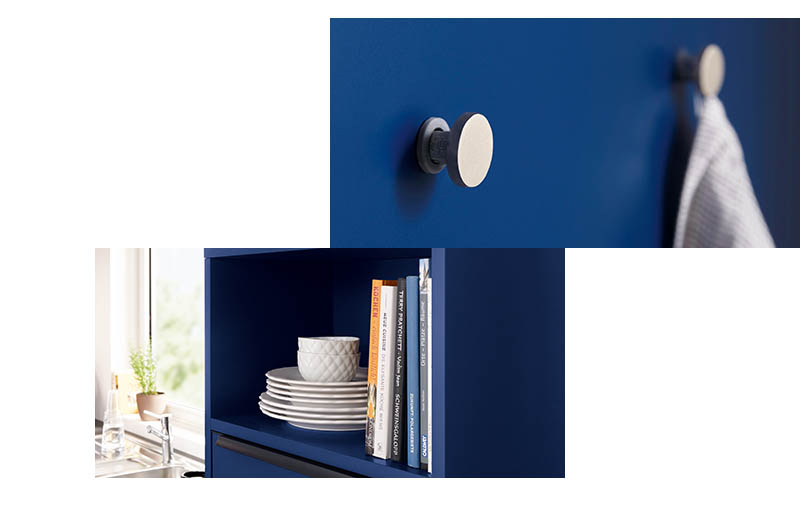 With Biella from Schuller there are many kitchen ideas that can come to life. The only limitation is your imagination.
You can choose from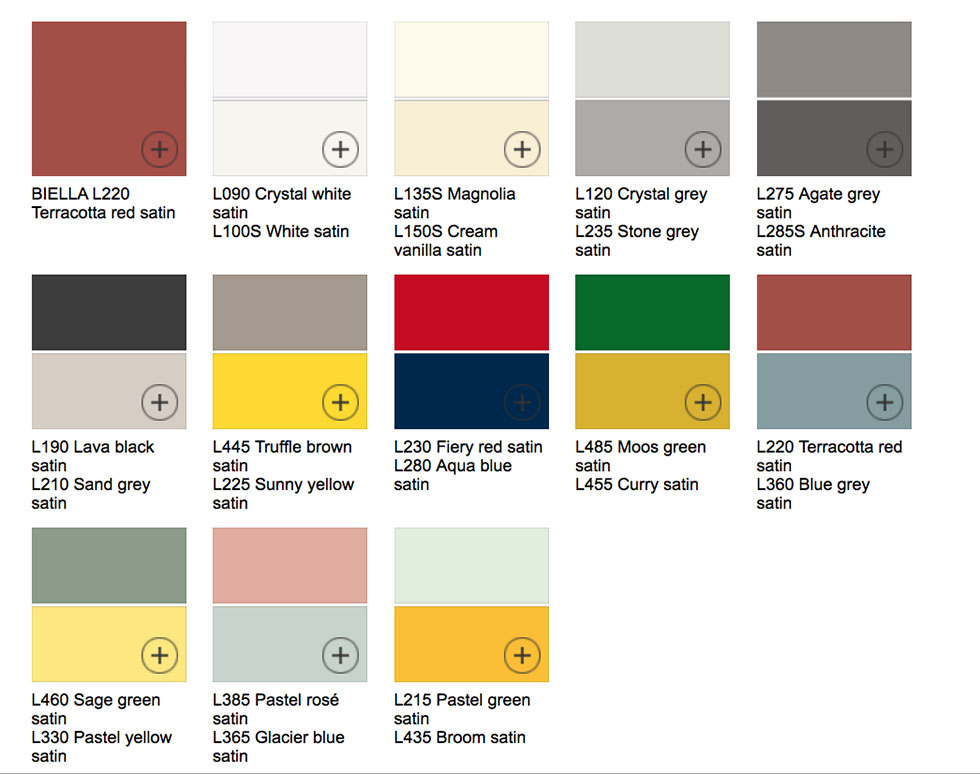 Available Door Front finishes:
– Biella L220 Terracotta Red Satin
– Biella L090 Crystal White Satin
– Biella L100S White Satin
– Biella L135S Magnolia Satin
– Biella L150S Cream Vanilla Satin
– Biella L120 Crystal Grey Satin
– Biella L235 Stone Grey Satin
– Biella L275 Agate Gret Satin
– Biella L285S Anthracite Satin
– Biella L190 Lava Black Satin
– Biella L210 Sand Grey Satin
– Biella L445 Truffle Brown Satin
– Biella L225 Sunny Yellow Satin
– Biella L230 Fiery Red Satin
– Biella L280 Aqua Blue Satin
– Biella L485 Moss Green Satin
– Biella L455 Curry Yellow Satin
– Biella L360 Blue/Grey Satin
– Biella L460 Sage Green Satin
– Biella L330 Pastel Yellow Satin
– Biella L385 Pastel Rose Satin
– Biella L365 Glacier Blue Satin
– Biella L215 Pastel Green Satin
– Biella L435 Broom Satin
German Made – Quality Assured
As you night expect from one of the most popular, well known and respected german made kitchen brands in Europe today, Schuller kitchens are built to a higher standard than most.
With an unmistakable talent for creating wondrous styles and textures matched with superior and steadfast attentions to detail that offer today's homeowner sophistication but without the designer kitchen price tag, Schuller's engineering and workmanship abilities are second to none.
With Schuller you get the german made furniture you want, at an affordable price featuring the latest in home interior design ideas and technologies to ensure that each project we undertake is as ergonomically friendly to use as it is stunning to look at.
In addition to being ready made (to order) in the factory each item of furniture is pre-assembled so as to reduce fitting times and the fitting issues more commonly associated with non german kitchens, were fitters quite often have to improvise.