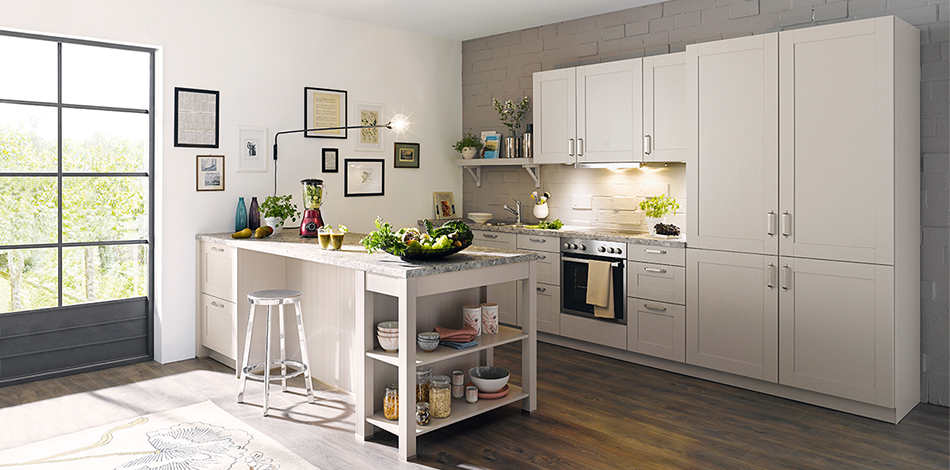 Introducing the Schuller Casa L213 Sand Grey Silk Gloss German Kitchen shown here with K045 Lazio basalt worktop
Today, the modern homeowner is spoiled for choice. There are bountiful choices of styles, colours, textures and equipment levels but when it comes down to the overall theme you no longer have to make a choice between classic charm and modern, ergonomically arranged furniture. With Schuller Casa, you can have both.
The Casa door option from Schuller comes in a vast array of colours which permit homeowners to mix and match and create a more unique and personalised colour palette in their home.
Whilst Casa is available in bold, daring, vibrant or pastel colour shades it is shown here in an understated and warm Silk Gloss Lacquered Sand Grey finish (L213).
Front finish: Lacquered L213 Sand Grey Silk Gloss
System: 78 cm
Handle: 288
Worktop: K045 Lazio basalt imitation
Picture details:
– Wall shelf with angled shelf supports
– Open shelf unit (with feature posts) for base unit at the end of the island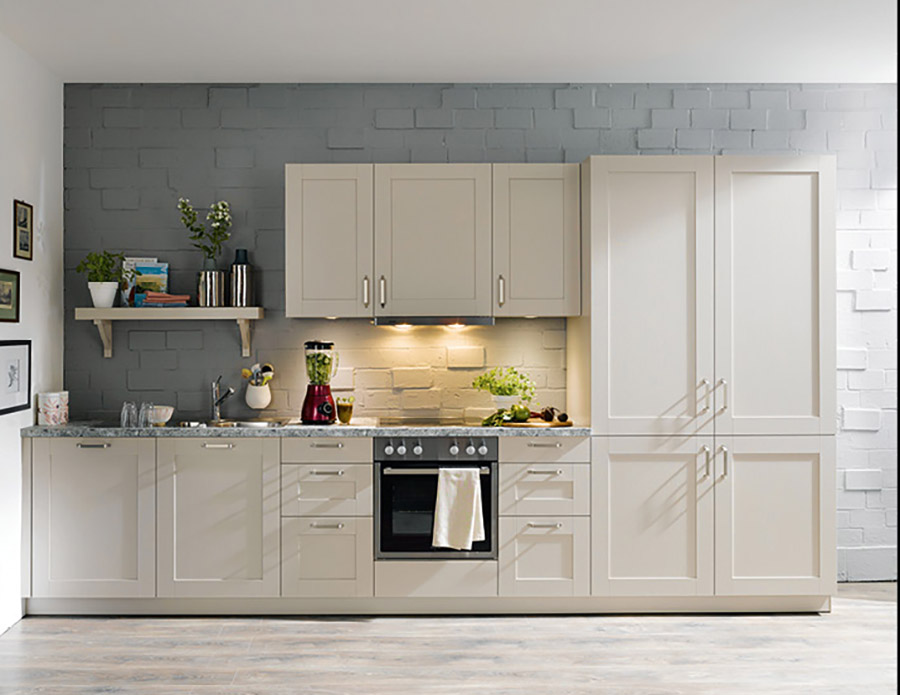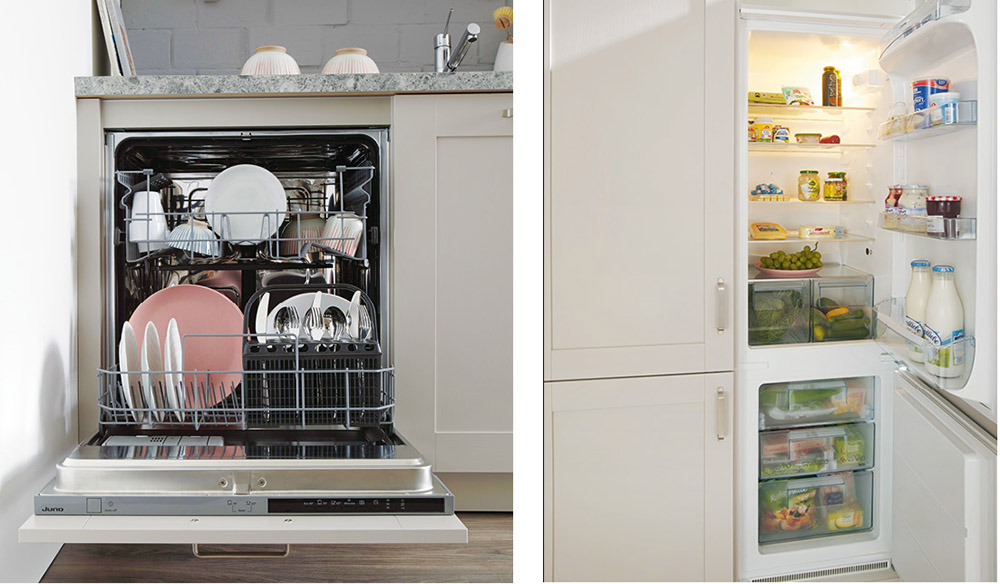 With Casa by Schuller Kitchens you can have the Shaker style you want, with the pievce of mind that there are many colour ideas that can come to life. All factory supplied for continuity with your full range of furniture options.
The only limitation is your imagination.
You can choose from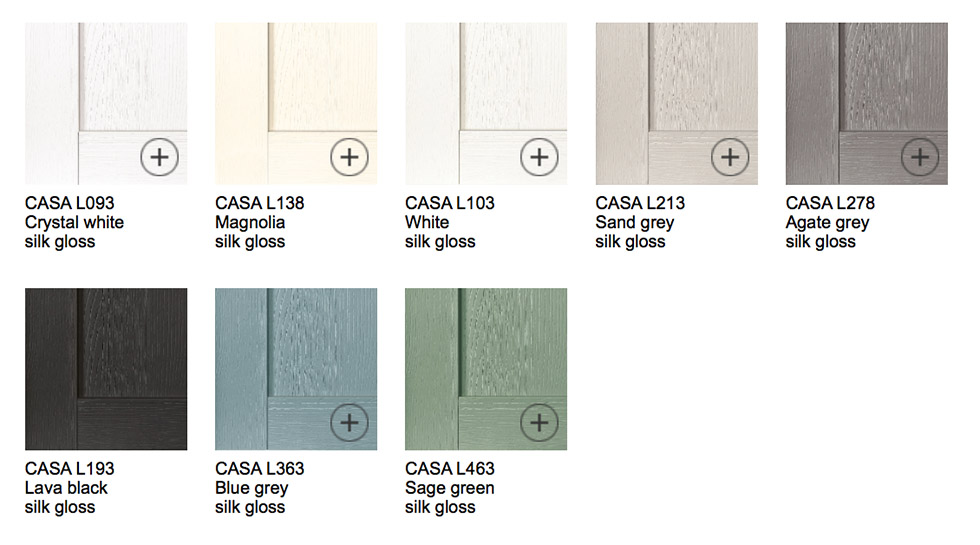 Available Door Front finishes:
Casa L093 Crystal White Silk Gloss
Casa L138 Magnolia Silk Gloss
Casa L103 White Silk Gloss
Casa L213 Snd Grey Silk Gloss
Casa L278 Agate Grey Silk Gloss
Casa L193 Lava Black Silk Gloss
Casa L363 Blue Grey Silk Gloss
Casa L463 Sage Green Silk Gloss
German Made – Quality Assured
As an interior design specialist and the UK's leading Schuller supplier we know a thing or two about the brand we love.
Whilst the Schuller Casa door is a semi-traditional Shaker influence style of kitchen and somewhat influence with a modern/classic pairing as with all things Schuller, the colour and texture choices are harmonious across all of your item choices.
There is an endless array of furniture and accessories from the full Schuller range but crucially, the colours on your end panels, door fronts, decorative panels etc etc will match perfectly with the same colour choices in your chosen design.
With a Schuller Kitchen there is No Need to Compromise or Improvise. Everything Fits in Place. As it Should