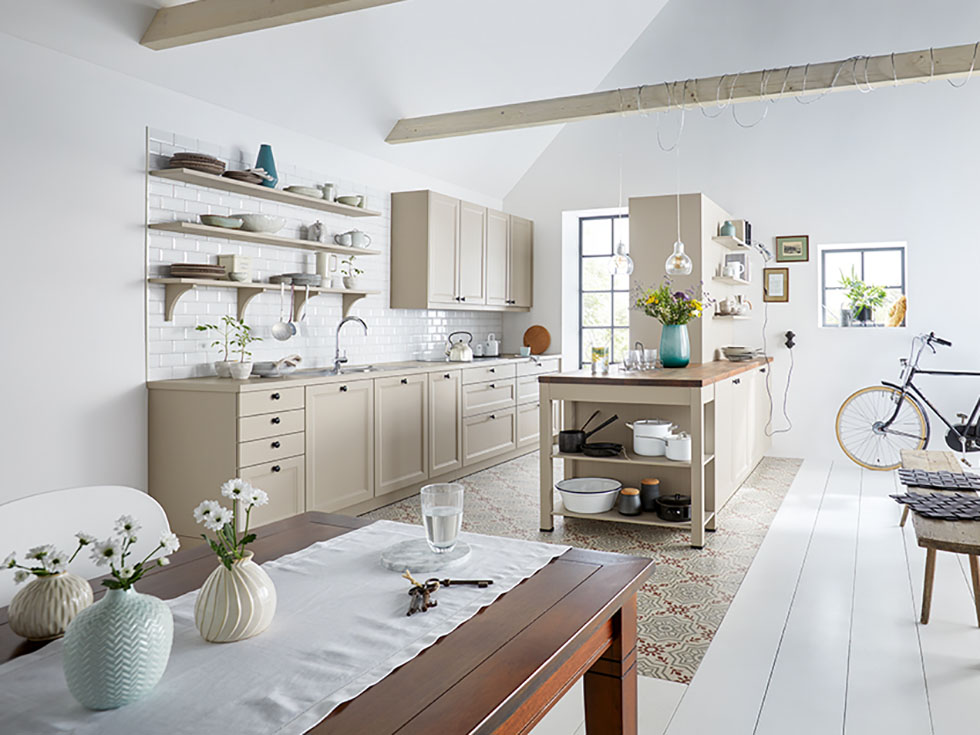 This is the very on trend Schuller Cambia Sand Grey (L210) Satin Finish for those who wish to have all the offerings of a modern German kitchen design, but with the classic stylings of the traditional in-frame shaker.
Front finish: Cambia Sand Grey (L210) Satin Finish
System: 78 cm
Handle: 146
Worktop: K214 Sand grey textured & Systemo Solid wood H689 Natural Walnut, Oiled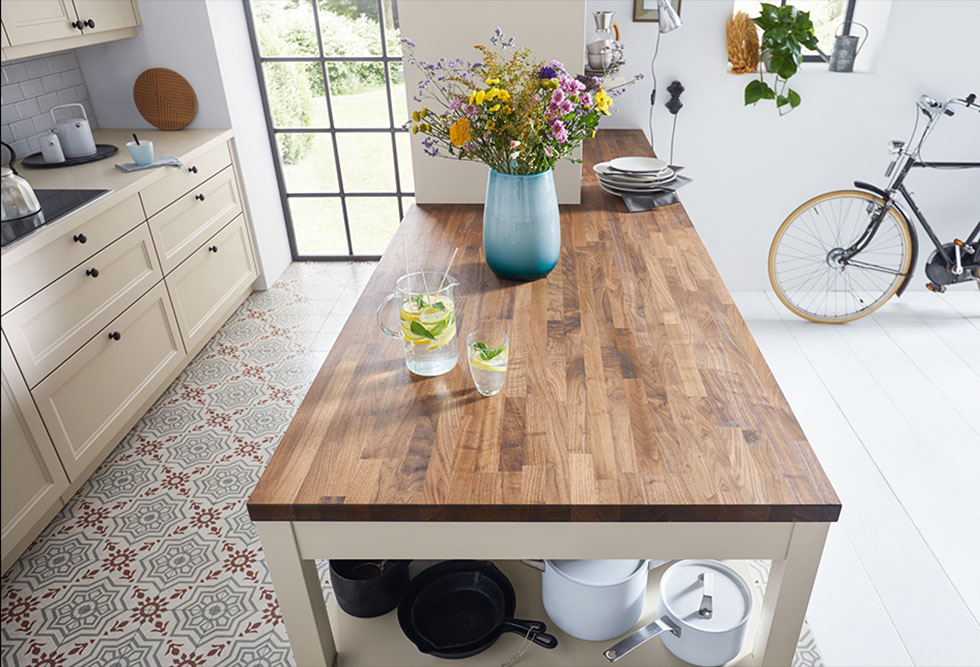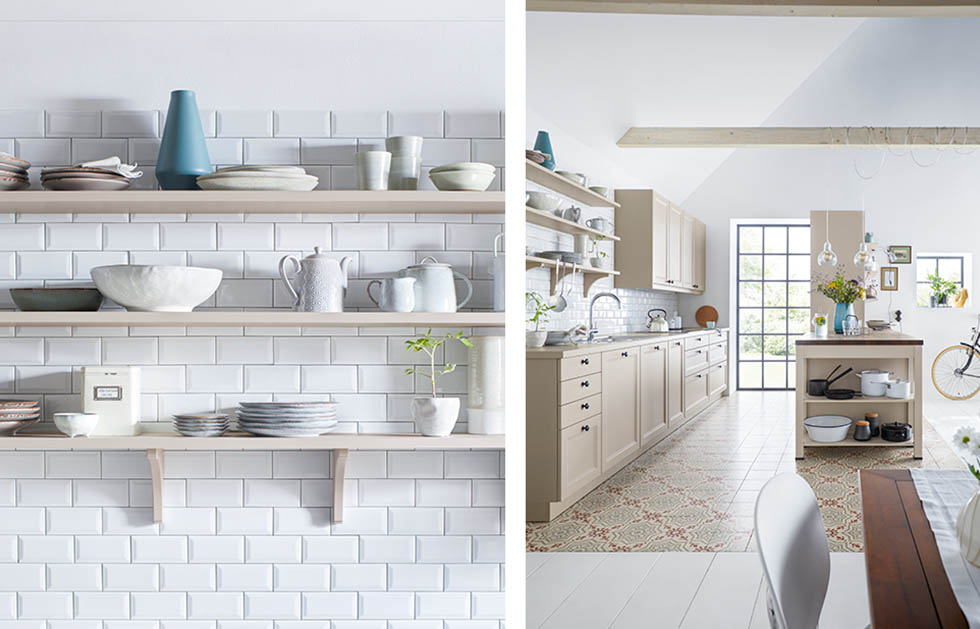 above left: Available in matching Sand Grey Satin finish is an array of open storage, dining tables or shelving, as shown here.
above right: With this image you can see that with just one long run and an island you can achieve a compact yet deceptively spacious open plan kitchen.
below left: From this angle the island and a small alcove run with the oven housing shows a more galley type of kitchen. The design is great for smaller footprints were chef needs to have some spaces zoned off for cooking and food preparation.
below right: A combination peninsular/island in a country kitchen style with oversize worktop creates more work space or informal dining.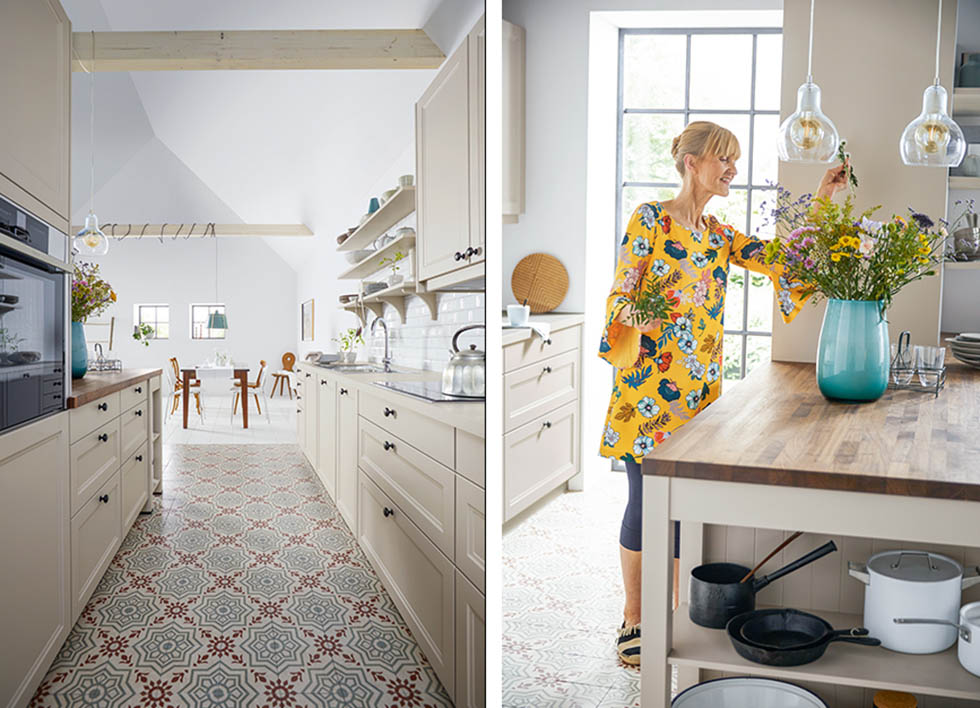 Whilst the defining characteristic of the classically inspired Cambia door is unmistakably Shaker style, with Schuller you don't have to compromise.
You can have all the modern inner workings of a German made kitchen but with the outer appearance of something more traditional.
Although shown here is the Schuller Cambia Sand Grey finish (L210), below is the colour chart of the full Satin finish for the Cambia door range.
New Satin finishes also include; Agate Grey, Crystal White, Magnolia, Crystal Gray, Anthracite, Stone Grey, Sand Grey, Lava Black, Truffle Brown, Moss Green, Curry, Terracotta Red, Fiery Red, Aqua Blue, Blue Grey, or some pastel shades that include Pastel Yellow, Pastel Rose, Glacier Blue and Pastel Green. All of the colours can be used solely, or mixed and matched to create a more bespoke colour choice for your next kitchen project.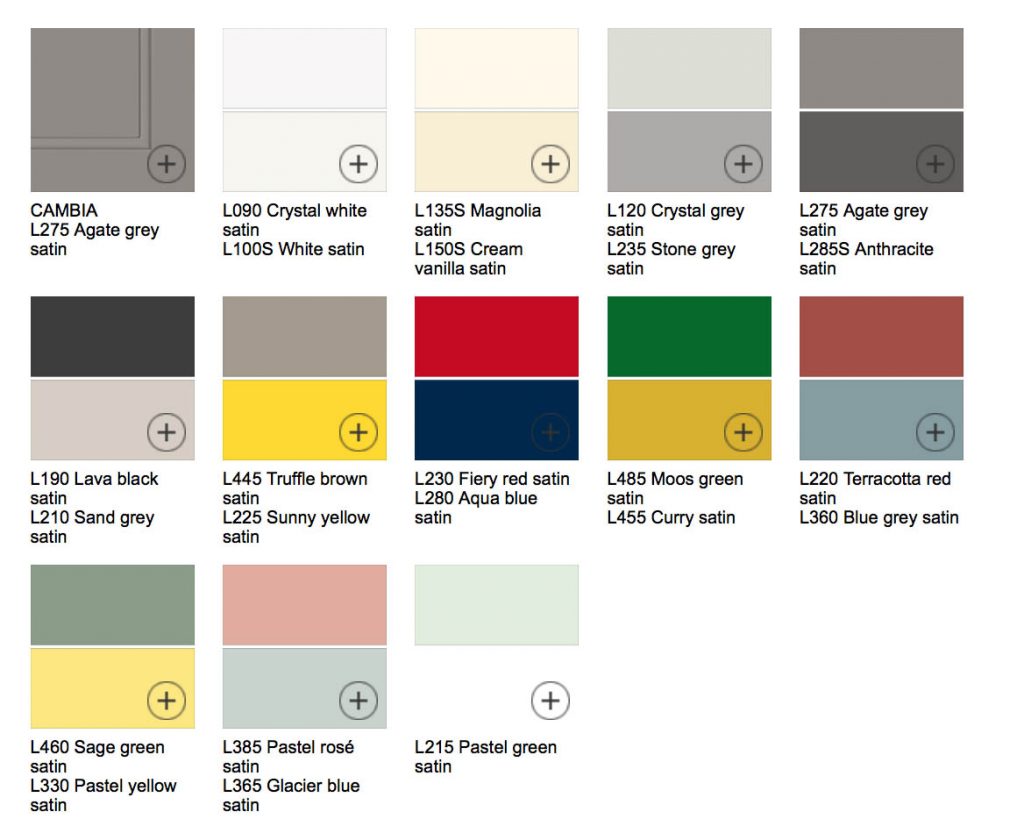 Being a AEG Appliance Partner we are also able to offer near trade prices for AEG appliances when purchased with our furniture, as part of your next kitchen design project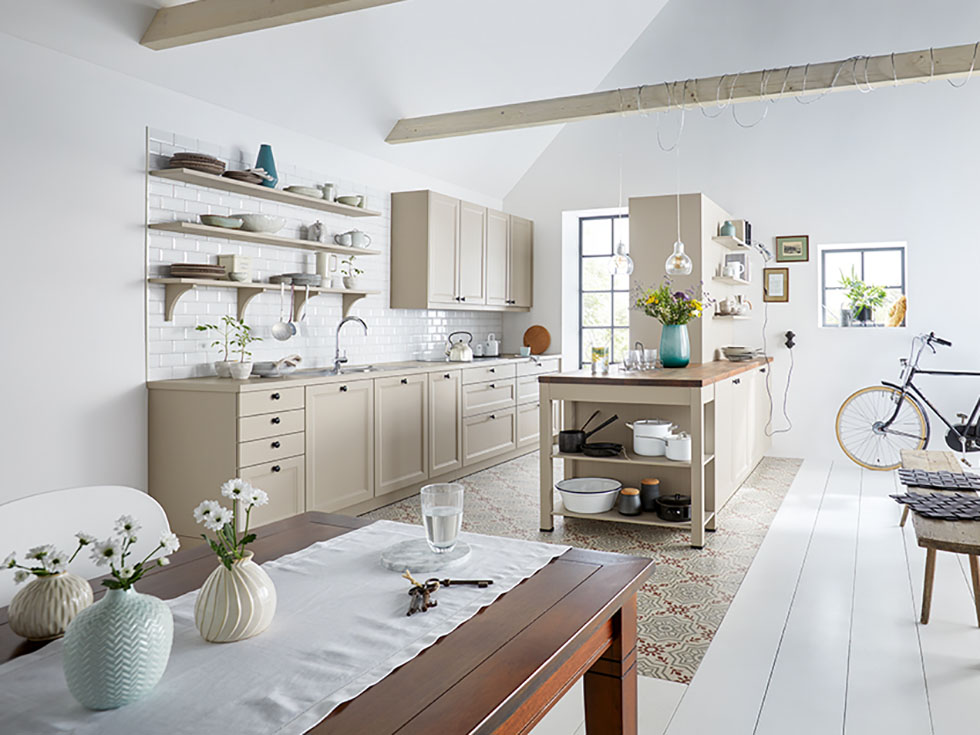 If you want to talk more about Schuller Cambia in the Satin Finish, other Schuller Country Kitchens or indeed any other style, you can speak to our designers today!