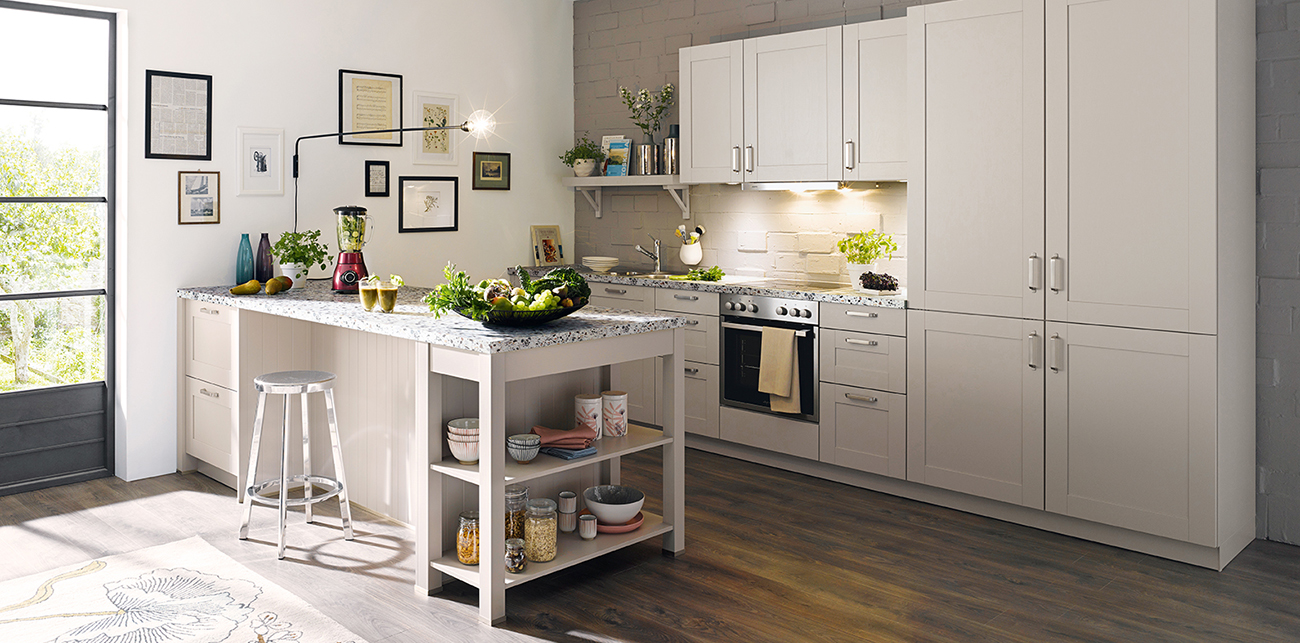 This is the very on trend and in demand Schuller Casa Sand Grey Silk Gloss (L213) door style.
Add some classic charm into your next, modern German kitchen design with a great example of modern gloss kitchens from the Casa door.
Front finish: Casa Sand Grey Silk Gloss (L213) Finish
System: 78 cm
Handle: 288
Worktop: K031 Terrazzo Urbano effect

above left: Available in matching Sand Grey Silk Gloss finish is an array of door and door fronts, including those for a number of dishwasher housings.
above centre: With this image you can see the (above left) dishwasher housing and door front plus the (above right) fridge/freezer housing, all perfectly matched in the Sand Grey Silk Gloss finish.
above right: If you dont want to have an American Style fridge/freezer futon display, you can opt to continue your chosen door front and colour choice to house your appliances.
*For larger capacity appliances and larger depths Schuller Systems do accommodate most options and we would always advocate to design the furniture so as to be flush at the front and in keeping with a more pleasing aesthetic with a cleaner profile.
Whilst the defining characteristic of the classically inspired Casa door is unmistakably Shaker style, with Schuller you don't have to compromise. You can have all the modern inner workings of a German made kitchen but with the outer appearance of something more traditional.
Although shown here is the Schuller Casa Sand Grey finish (L213), below is the colour chart of the full Casa door front range.
The Gloss finishes also include; Crystal White, Magnolia, Sand Grey, Agate Grey, Lava Black, Blue Grey, or Sage Green.
As with all Schuller colours, you can colour block with one choice or mix and match, safe in the knowledge and confidence that if you continue your chosen colour scheme beyond the door fronts and into storage, shelving or other extras and accessories, that the colour will be perfectly matched.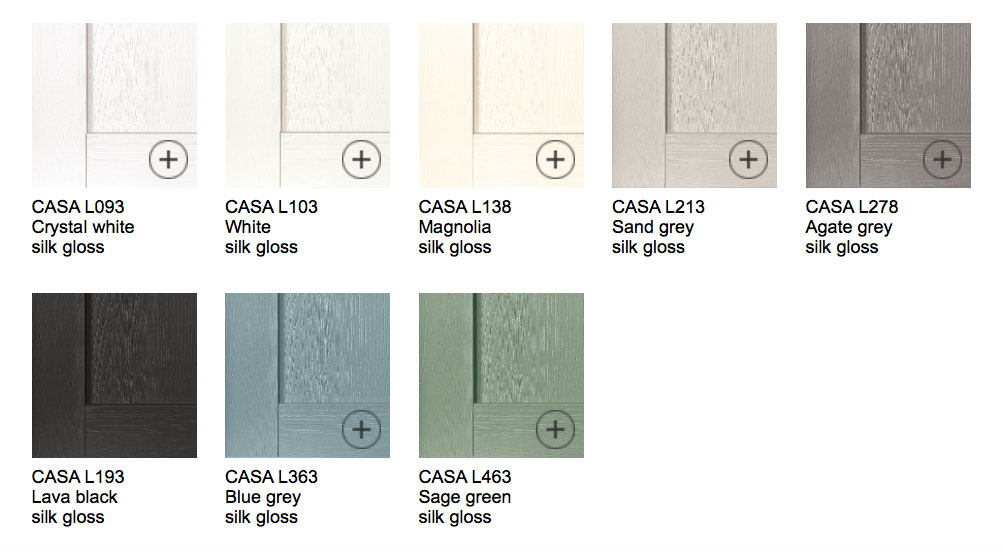 Being a AEG Appliance Partner we are also able to offer near trade prices for AEG appliances when purchased with our furniture, as part of your next kitchen design project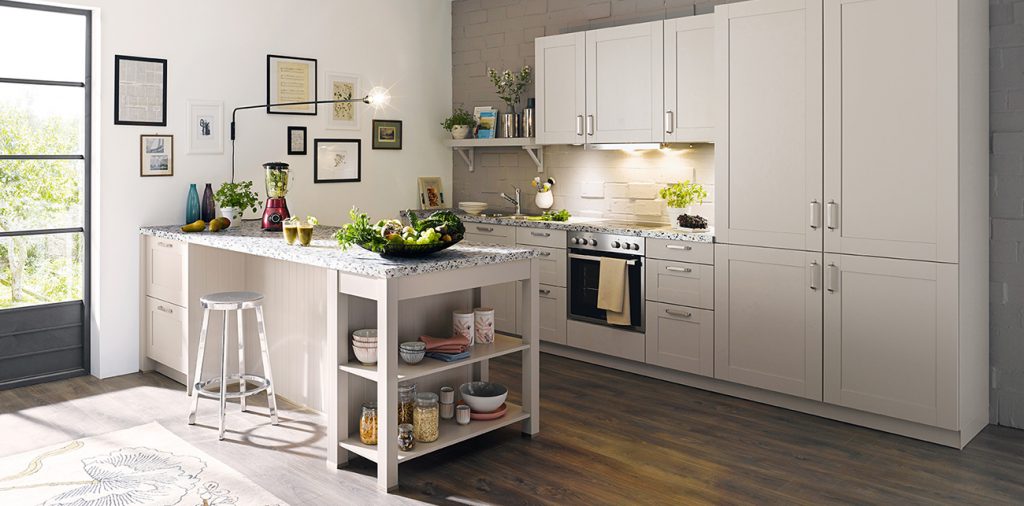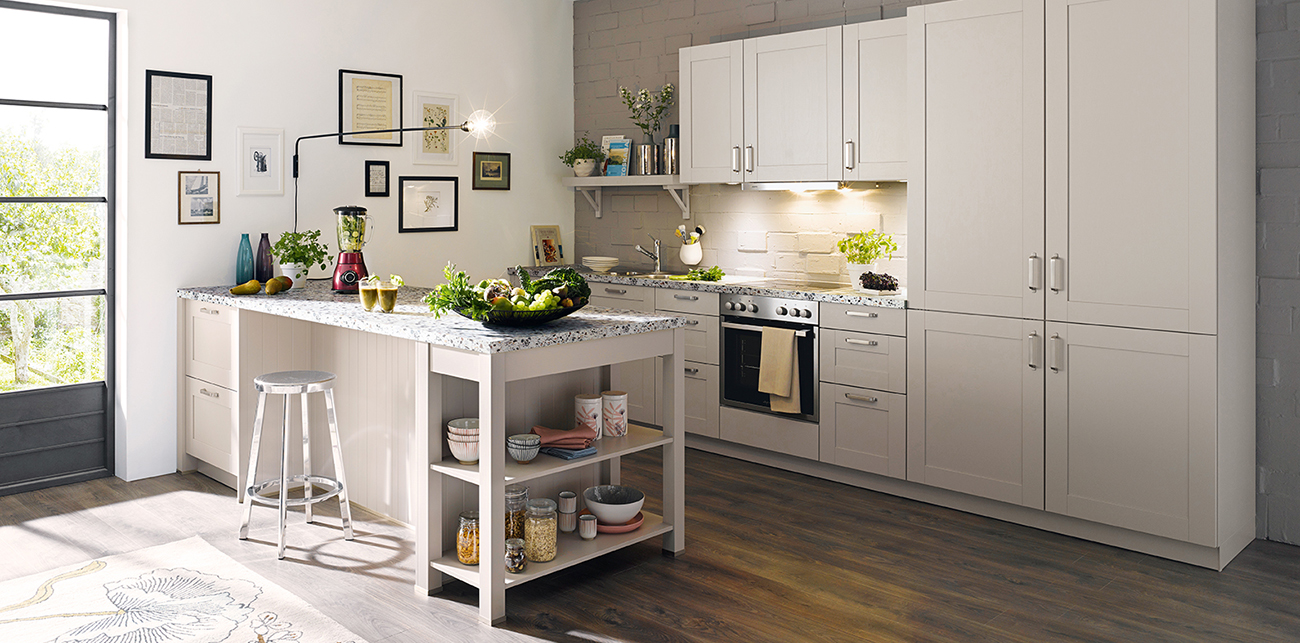 If you want to talk more about Schuller Casa in the Gloss Finish, other Schuller Country Kitchens or indeed any other style, you can speak to our designers today!