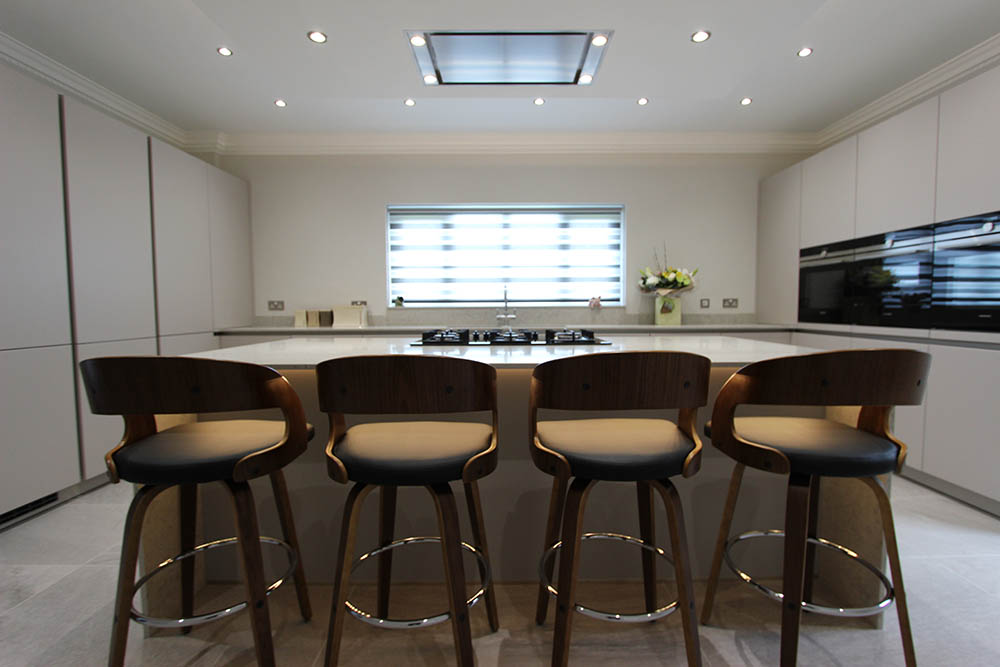 We recently designed and completed this Schuller german kitchen installation for our customers in Eccleston, Lancashire, an open rural area between Knowsley Park and St Helens.
Finished with Siemens appliances and a central island as a focal point, this open plan kitchen has extensive views out to the fields to the rear and which bathe the kitchen with an abundance of natural light so as to frame the surrounding gardens as a perfect,  peaceful vantage point when enjoying the kitchen…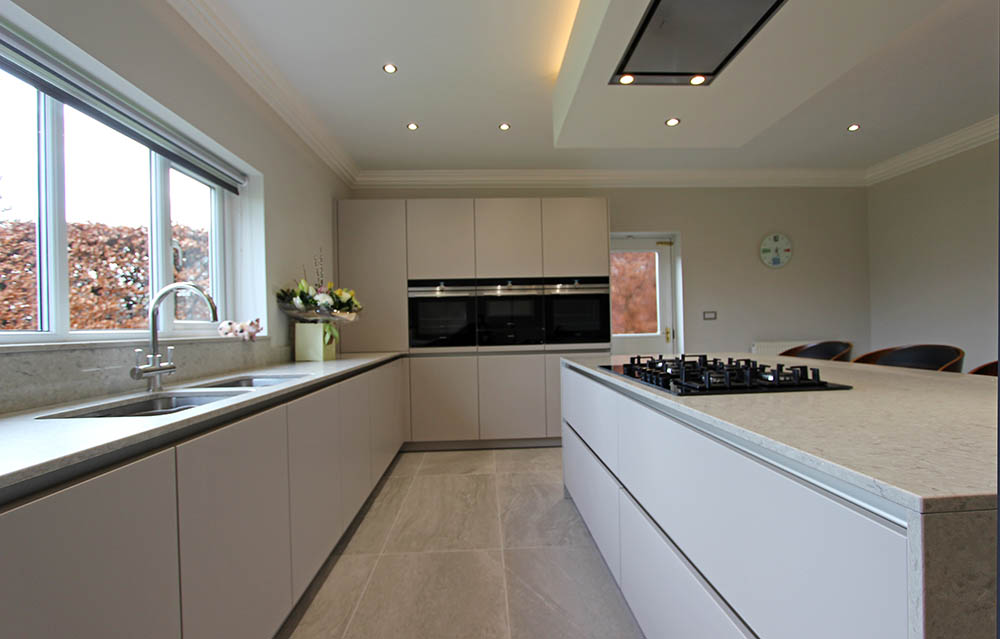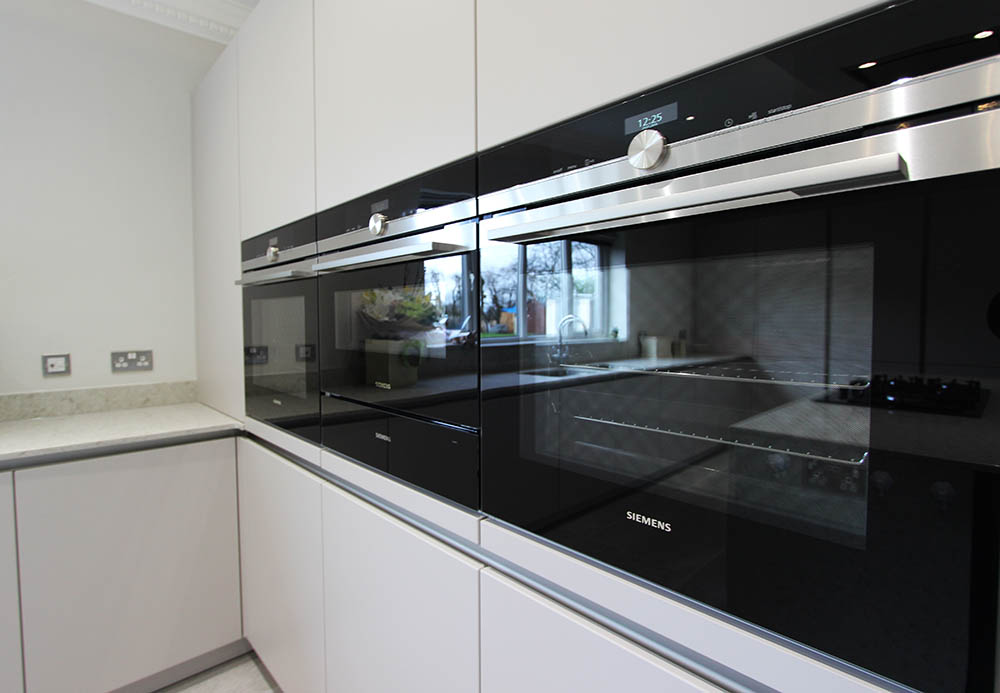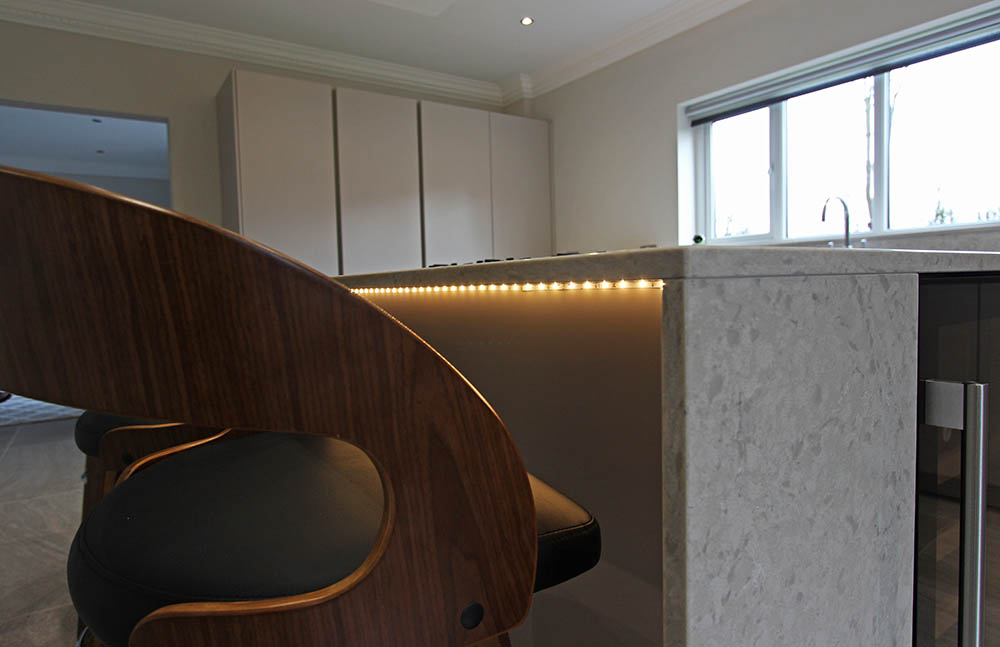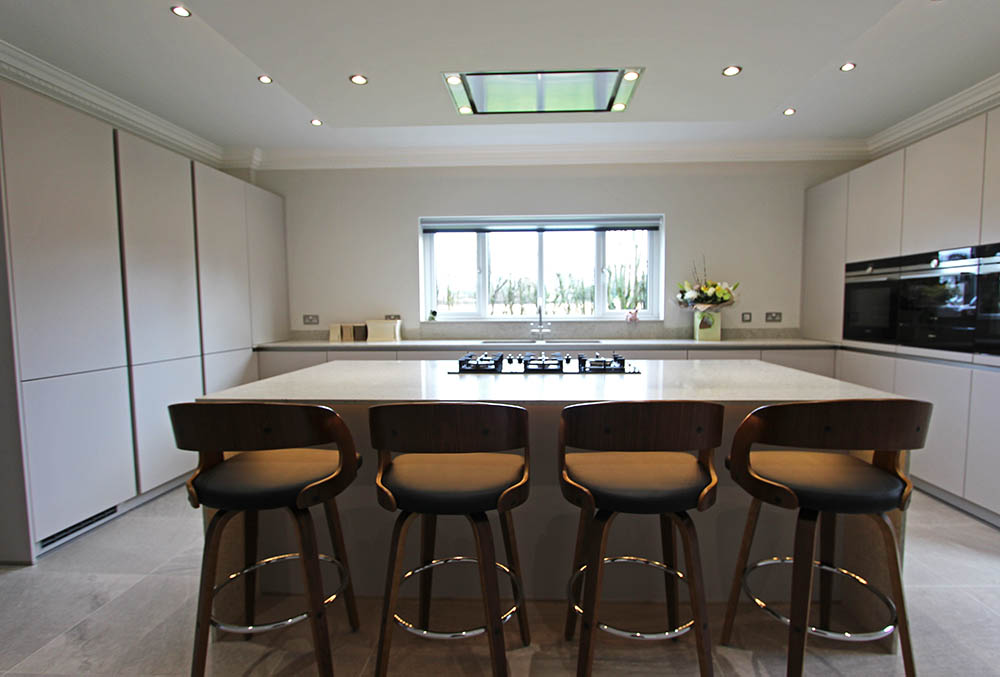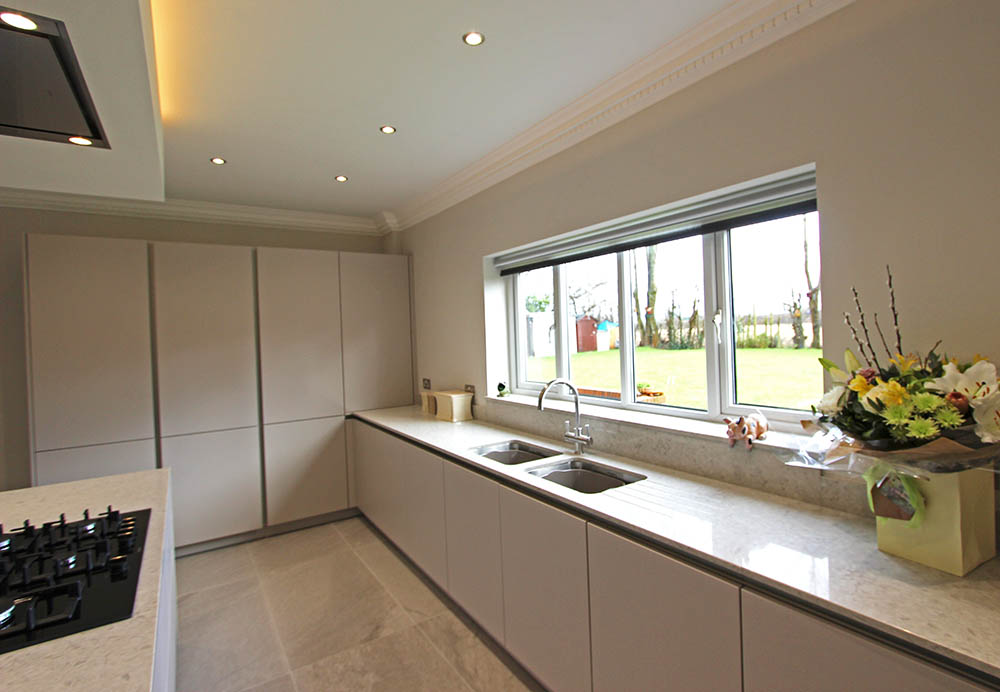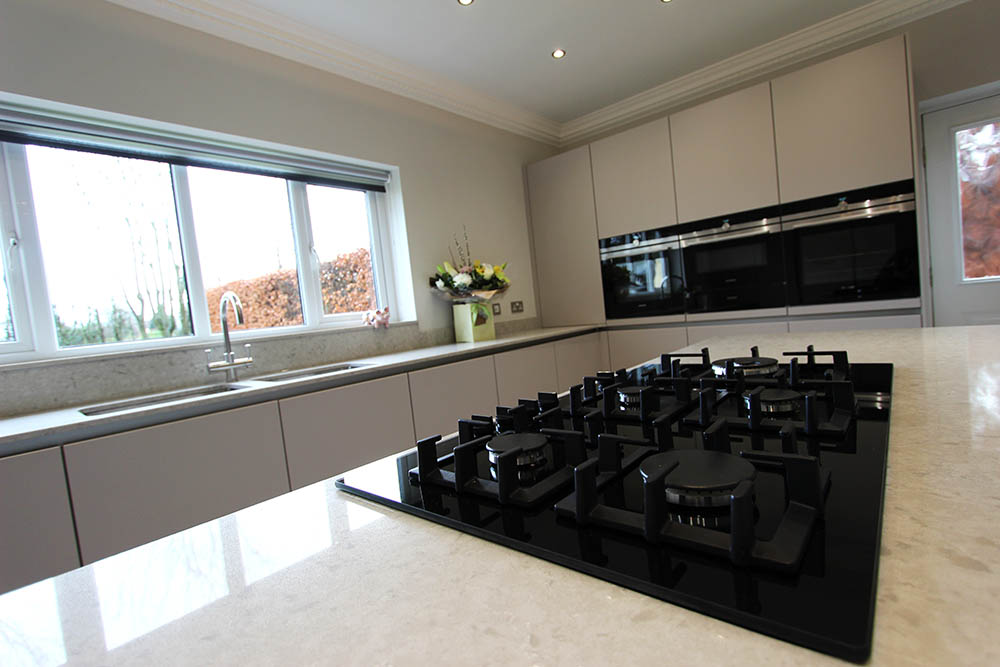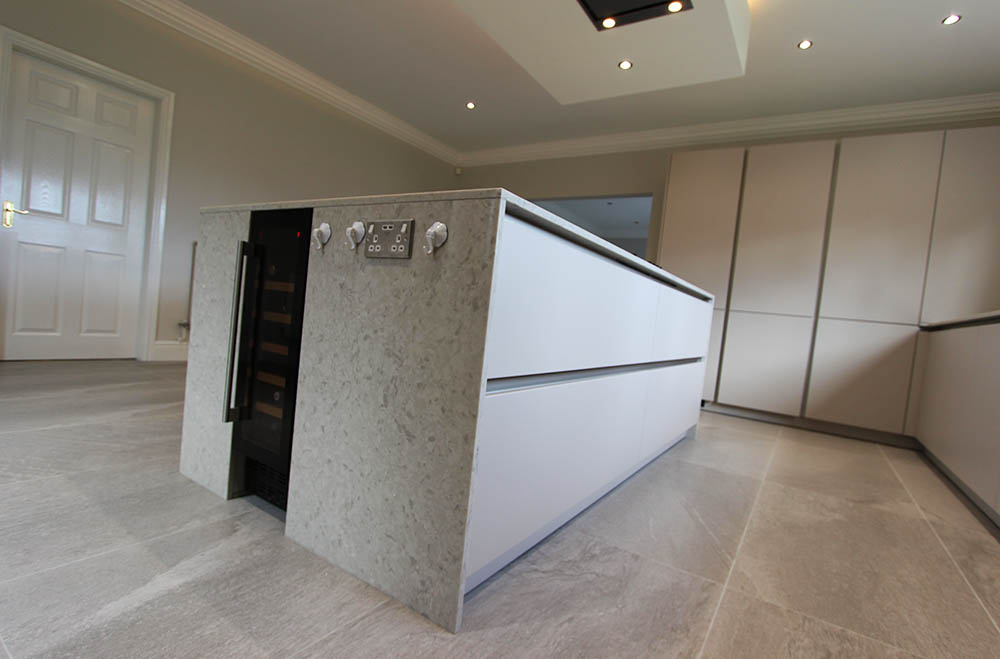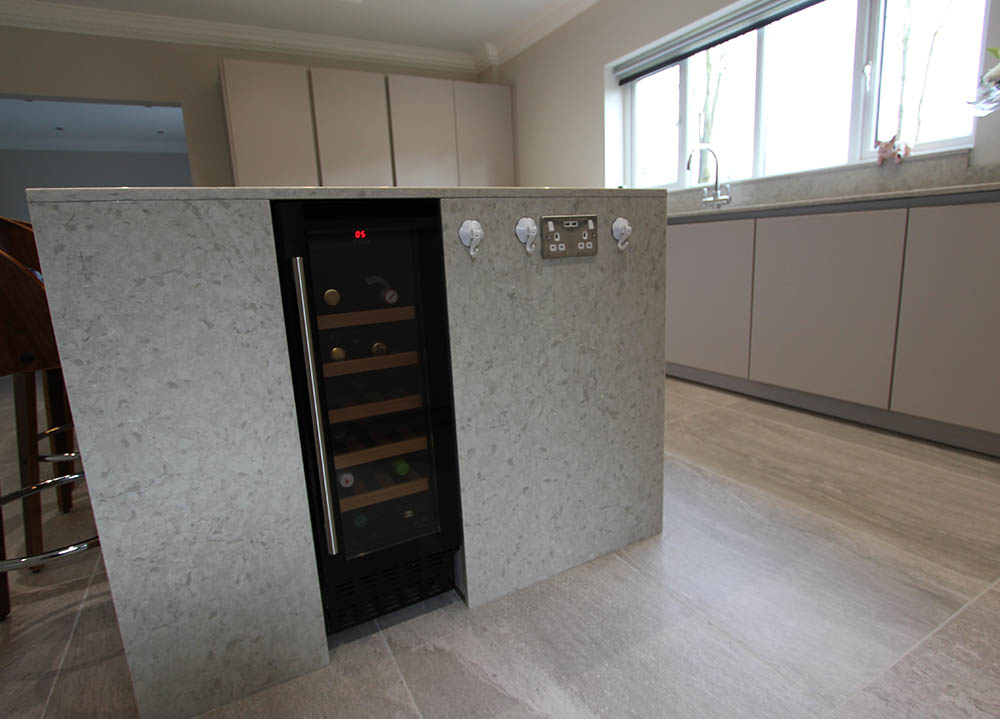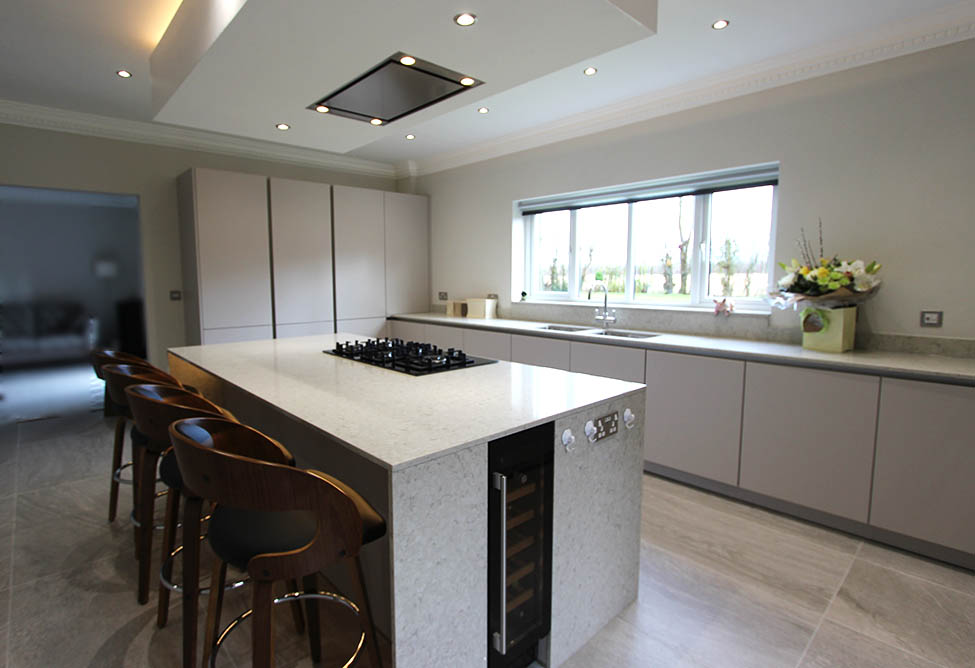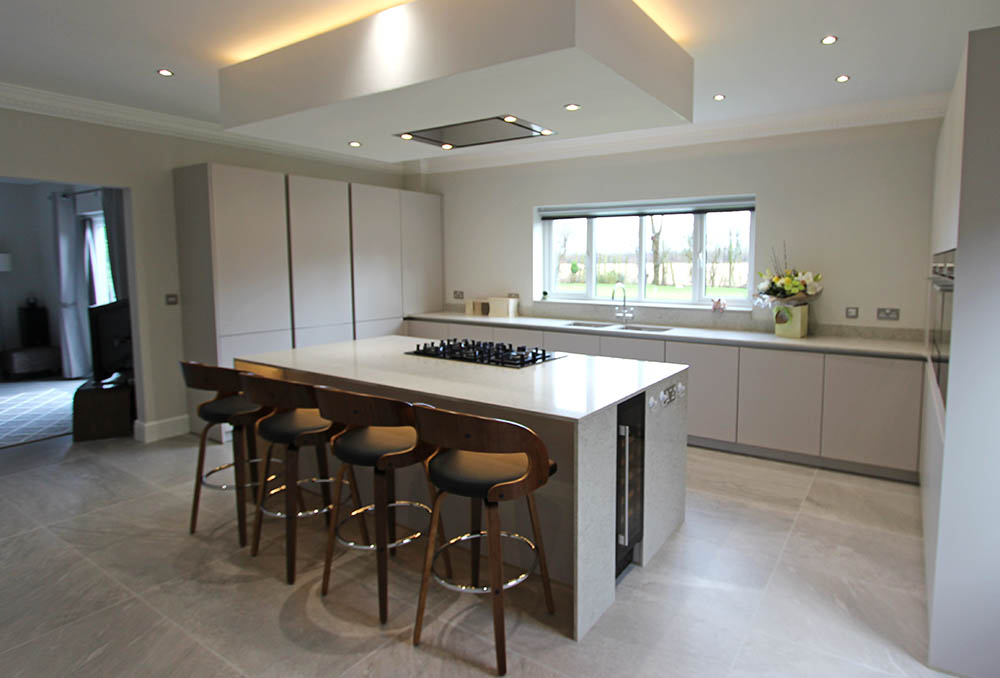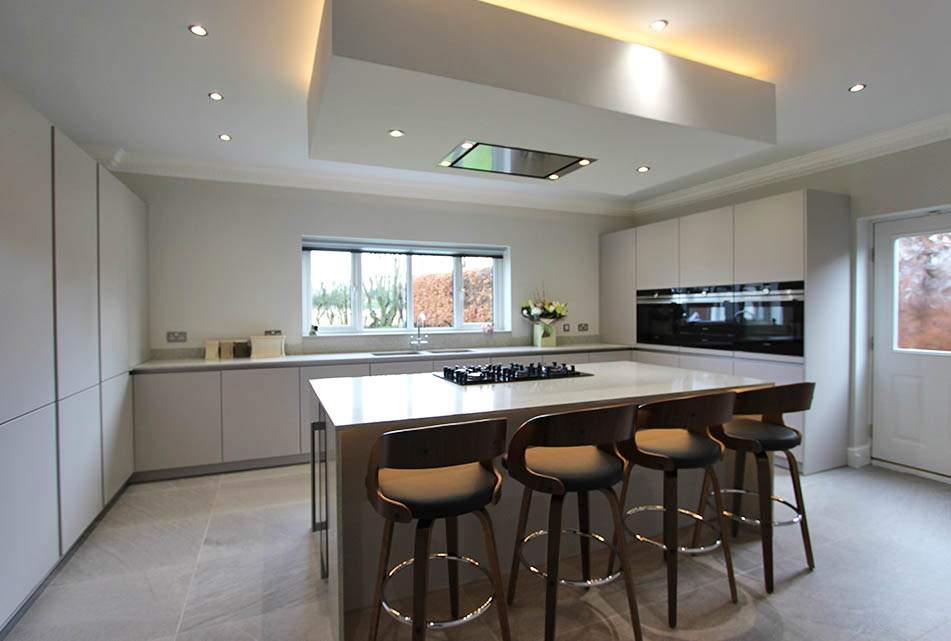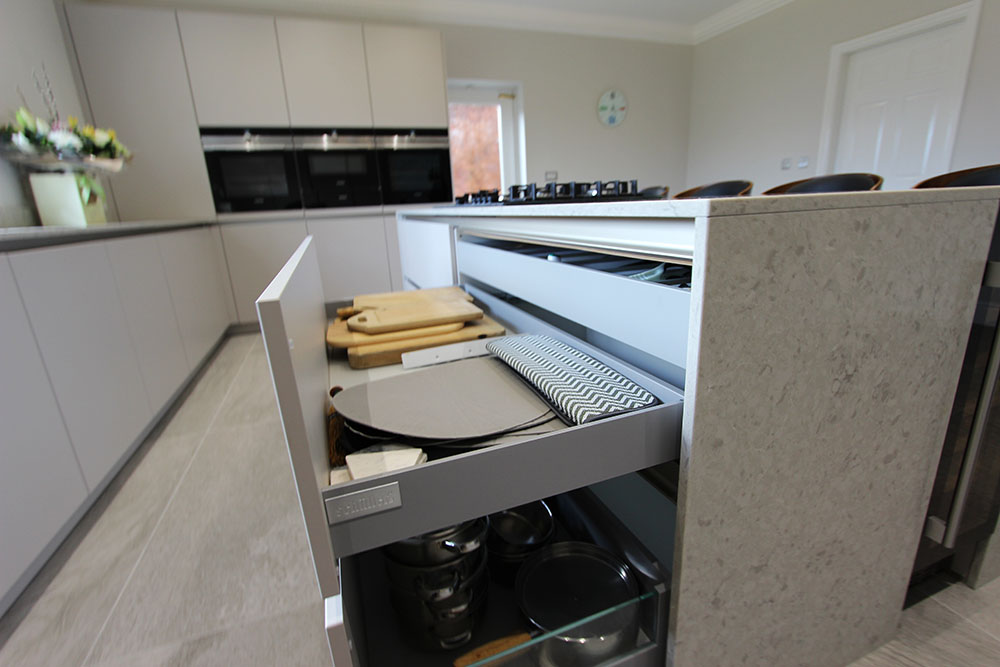 The styling to this Schuller German Kitchen installation is simple and user-friendly. A key requirement from the customer was to have the emphasis on the room being used as a traditional kitchen with an dining ability but to not combine the kitchen into a combined living space as our customers wanted the separation of the two.
Whilst there is some informal bar stool seating to the rear of the island, so as not to interrupt the flow the kitchen island and allow for entertaining whilst in use the island is far from just a focal point just fo show. With a central gas burner hob and amble room either side of the hob the island is very functional.
The island also benefits from duel wine coolers (one each end) and power sockets to one side, making this a truly functional workspace and well thought out for entertaining so that guest can get to the wine without interrupting chef..
We are the UK's leading supplier of German made Next 125 & Schuller, plus a Master Siemens Partner so we can source Siemens appliances (for use in our customer projects) for near trade price.
With a showroom in St Helens Lancashire and one in Cheadle Hulme plus a Free Home Design Visit service covering areas such as Liverpool, Manchester, Chester and more please get in touch to order a brochure or speak to our Design Team.