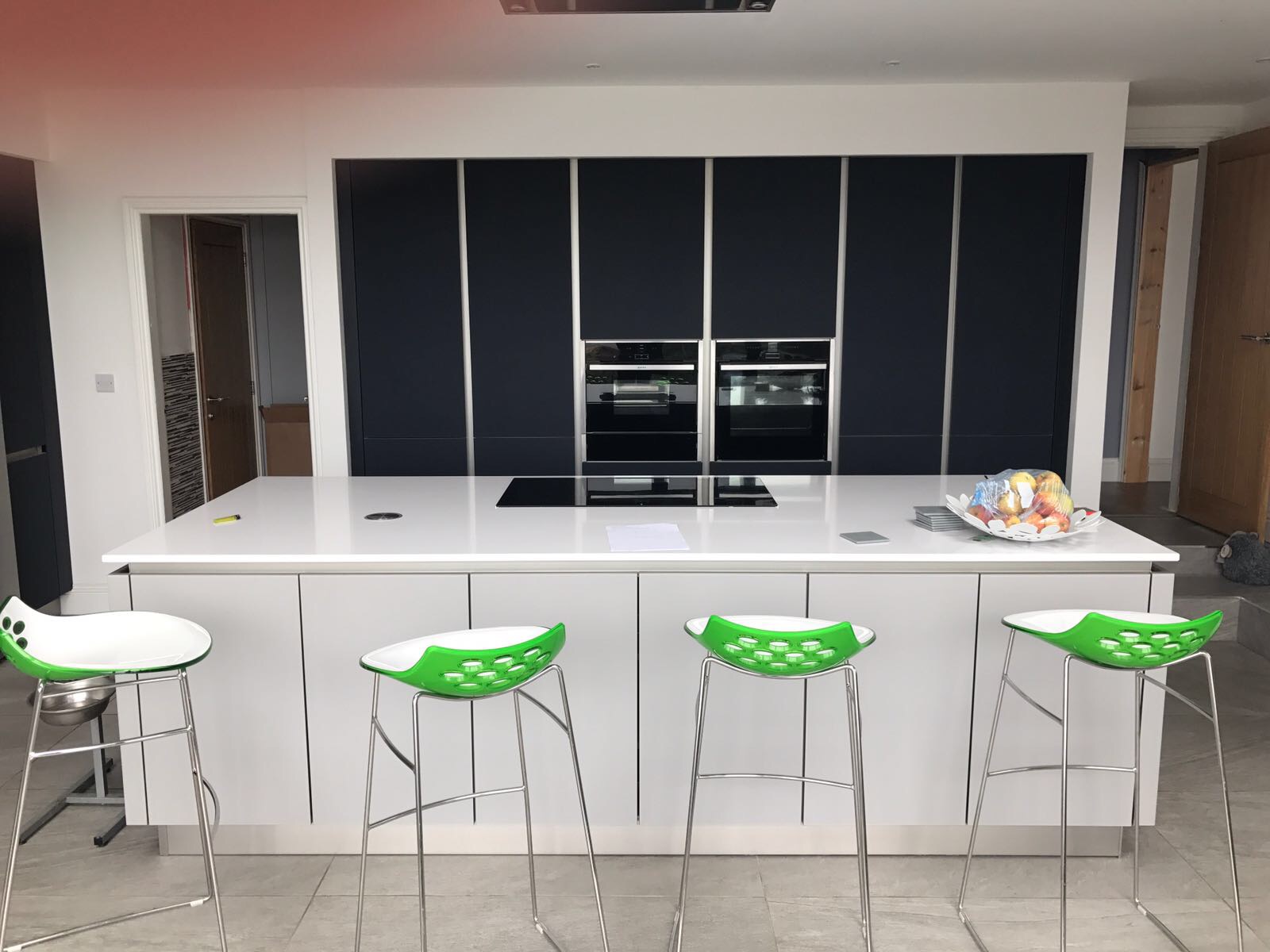 This Next 125 NX902 Indigo Blue german made kitchen from Schuller Kitchens was for our customer Mr Walsh.  The photos demonstrate just how bold and vibrant the Next125 kitchen colours such as Indigo Blue are.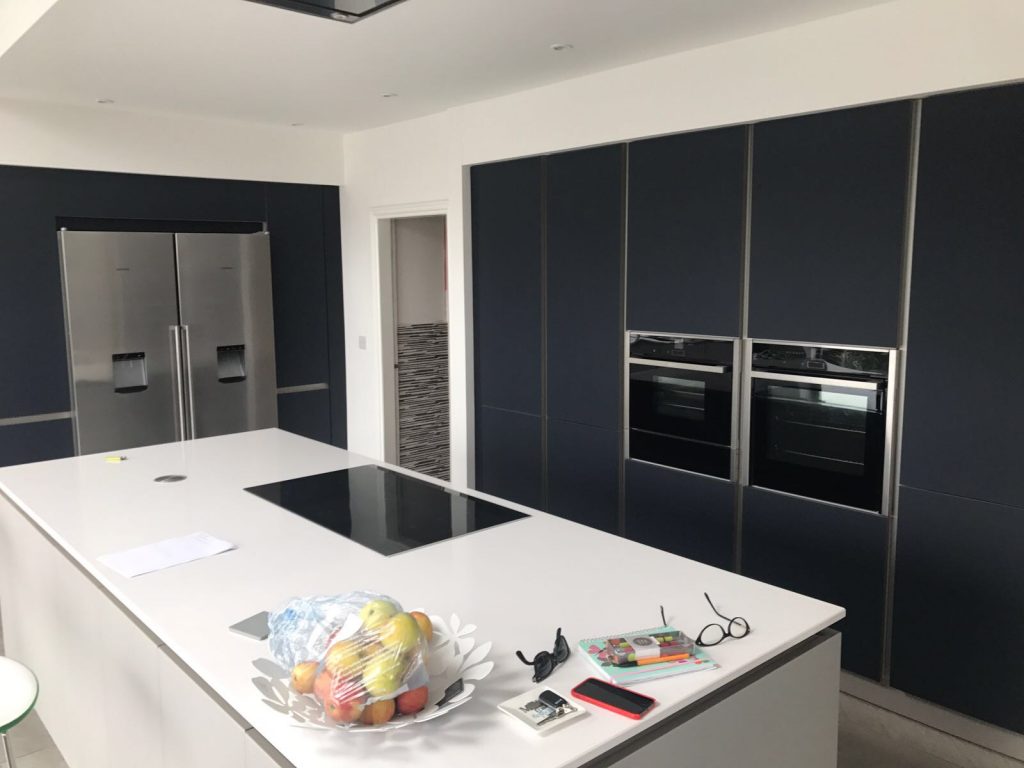 The feature island finished in Glassline Matt Stone Grey really contrasts so well against the rich blue and far from just an informal dining option the island, complete with a Siemens iQ700 flexInduction Hob and pop up power sockets in the matt stone worksurface is very functional and offers plenty of food preparation room, even when joined by guests sitting at the counter.
The furniture has been built into a recess for that extra crafted chic look that keeps the furniture lines clean and at night the LED lighting really shows the design off perfectly.
As a Master Siemens Partner, Mr Walsh's kitchen was finished with Siemens IQ700 Warming accessory Drawer IQ300 Integrated Dishwasher, IQ700 Single Oven and IQ700 Single Steam Oven.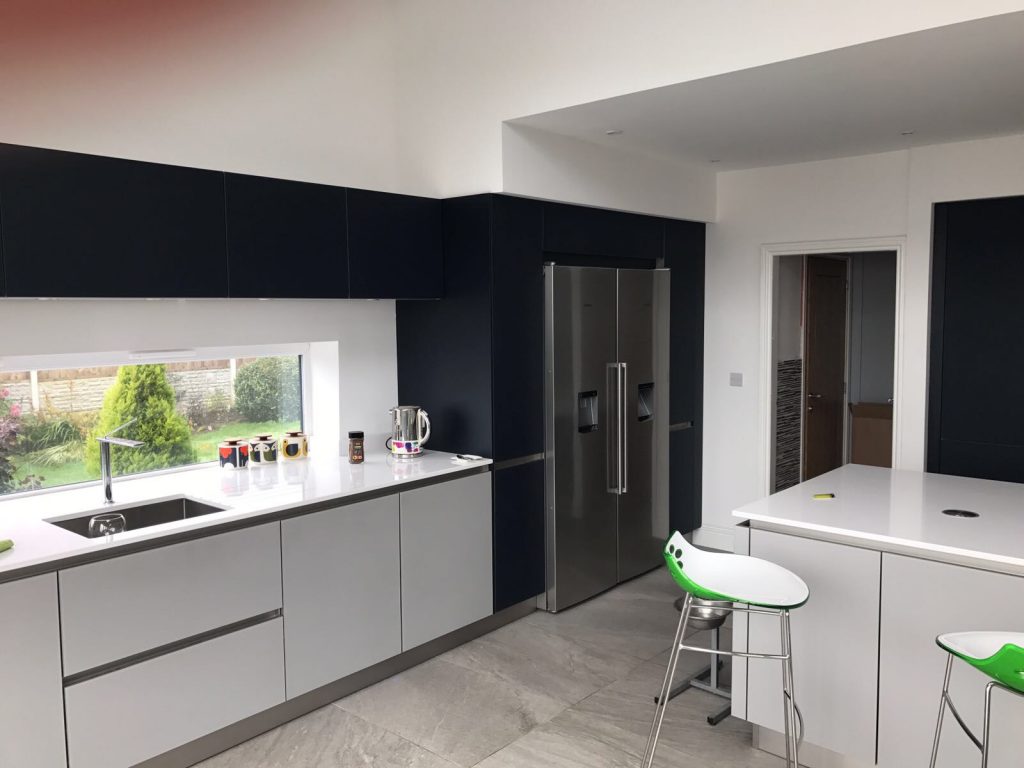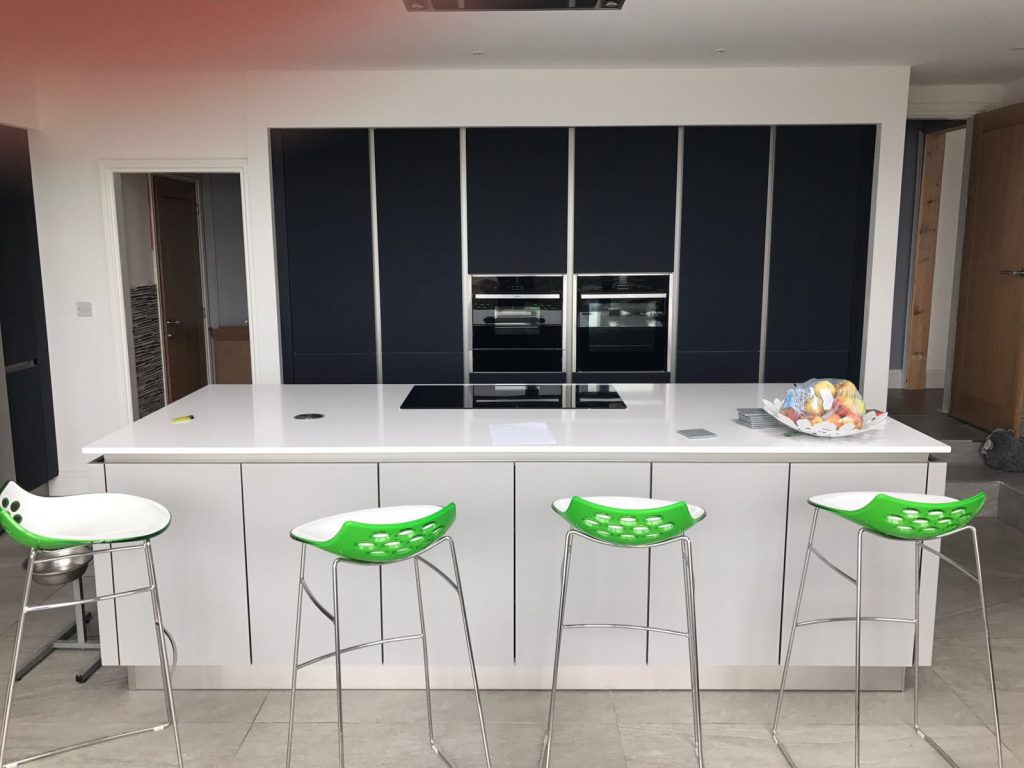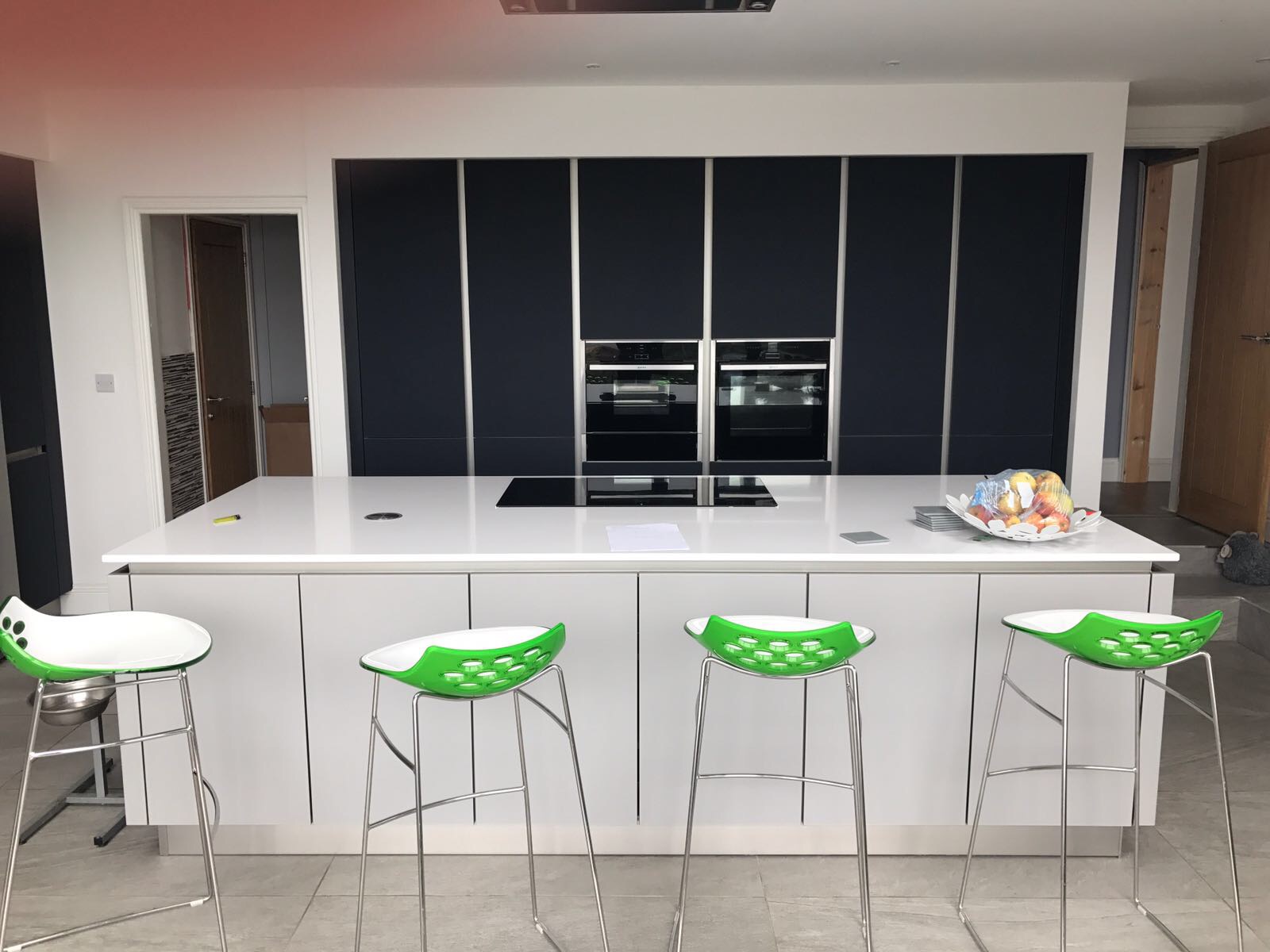 Fancy Next 125 NX902 Indigo Blue for your next Kitchen Project?
Next 125 NX902 Indigo Blue is a wonderful door finish. In its Matt Satin G482 Indigo Blue Finnish the door front consists of 3 mm thick toughened white glass, a fully lacquered rear with a 16 mm thick wood-based material panel for superior quality of finish and durability. The glass edge is protected with an all-round decorative edge covering and as you can see from the images, even in the home (and not under factory lights) the light reflects and refracts off the high-quality surface with impressive effects.
For the best value Schuller and Siemens throughout the UK please enquire about our a Free Home Design Visit service covering areas such as Liverpool, Manchester and the North plus London and the South.