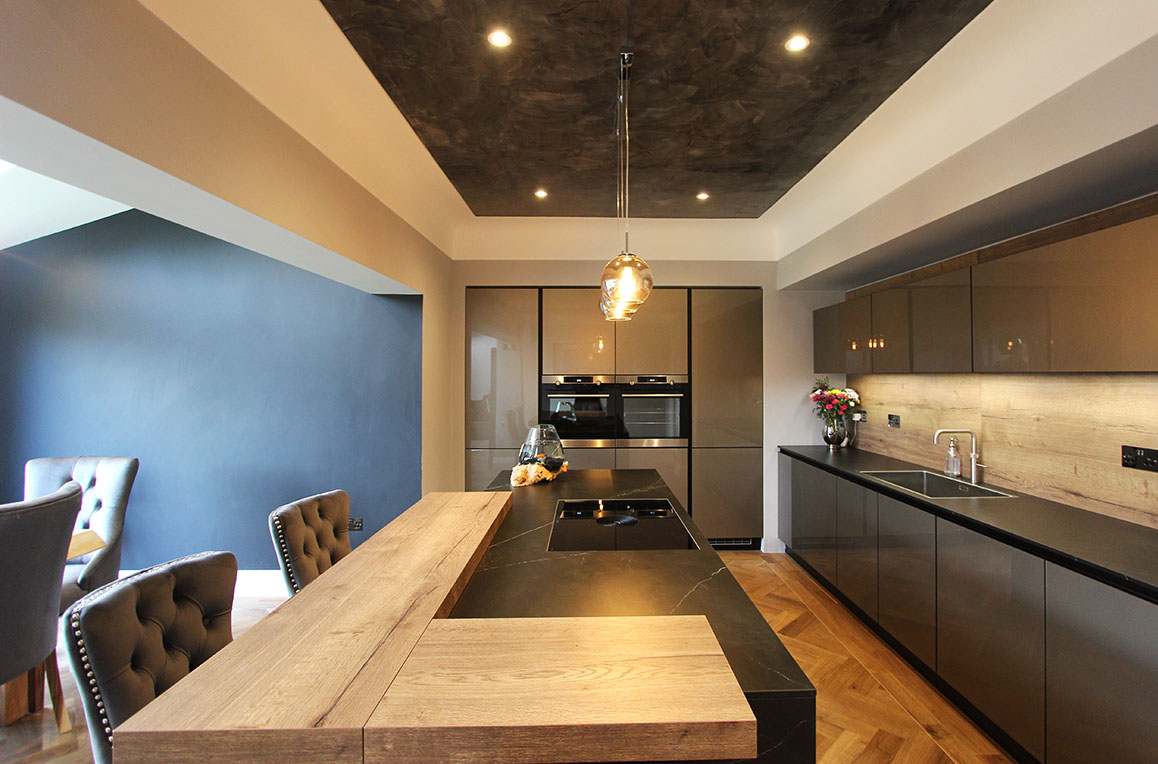 Shown here is a luxury German kitchen in Liverpool, for our customers using Schuller's luxury brand Next 125 Kitchens and the superb NX911 Glass Gloss Platinum Metallic door.
The design of this luxury German kitchen using Schuller's Next 125 Glass Gloss Platinum Metallic allowed for an open design to create a combined kitchen & living space within an extension to the original property. Large windows and skylights allow an abundance of natural light into the space and the glass fronted doors, protecting the luxurious gloss metallic platinum colour choice delivers a rich reflective dynamic to the aesthetics.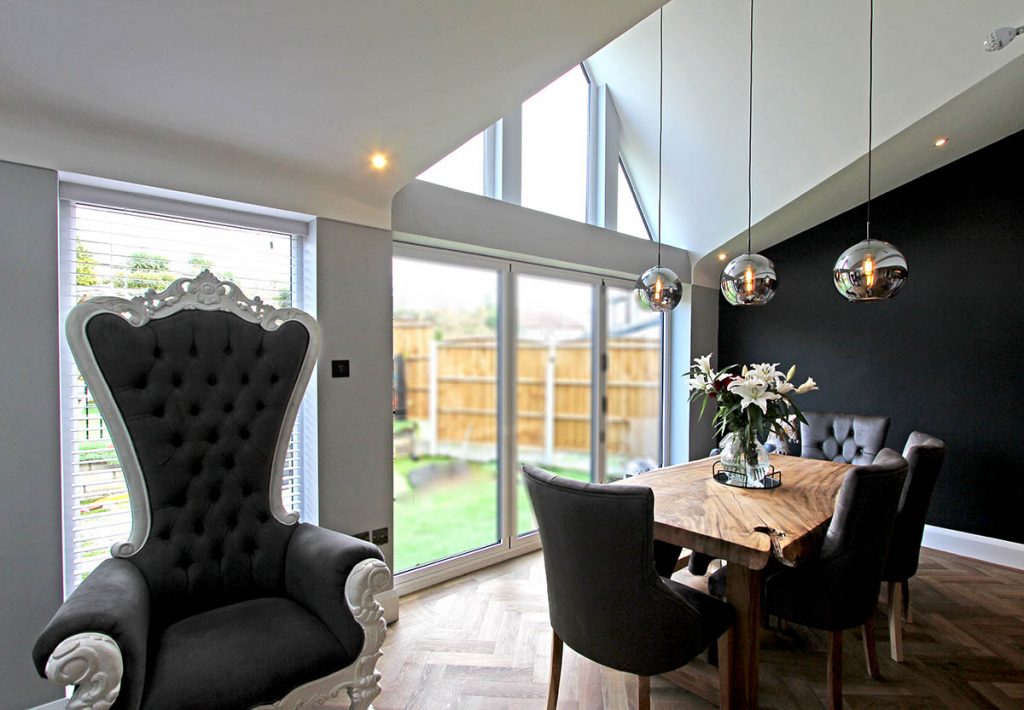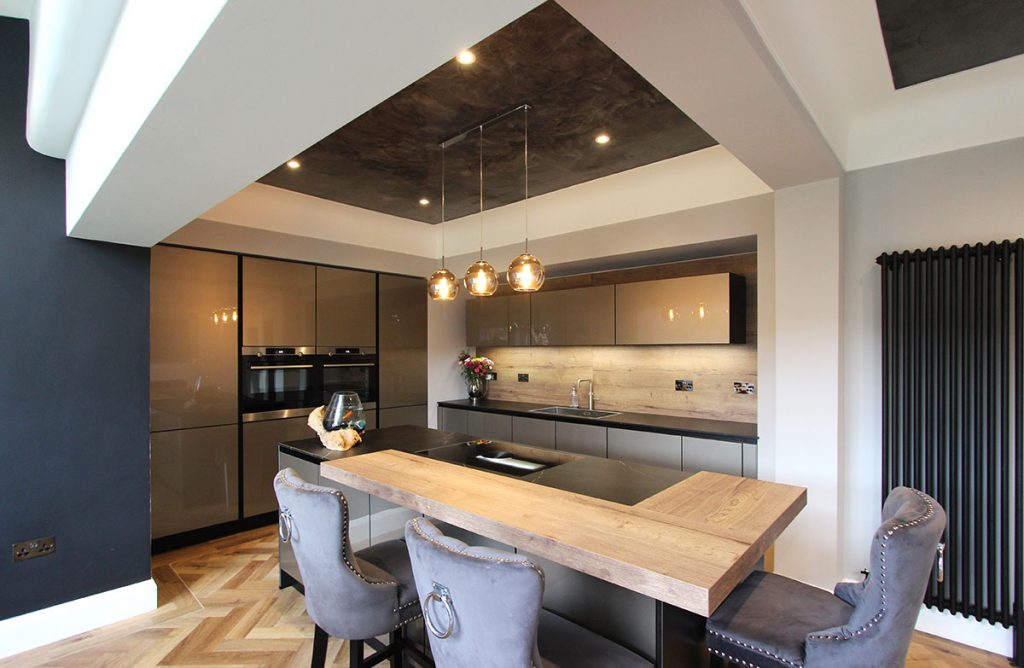 above: This photo shows the large open footprint of the main kitchen with ample room between the main L-shape run of units and the island, which itself offers a large amount of room for food prep and for informal dining via the chunky wood breakfast bar atop the Marble Onyx worktop which are a perfect contrast.
below: From this angle the chunky Old Oak breakfast bar can be seen in greater detail. Bathed under the warm glow of the pendant lights the island houses ample food preparation space and a large induction hob, whilst leaving plenty of space for entertaining.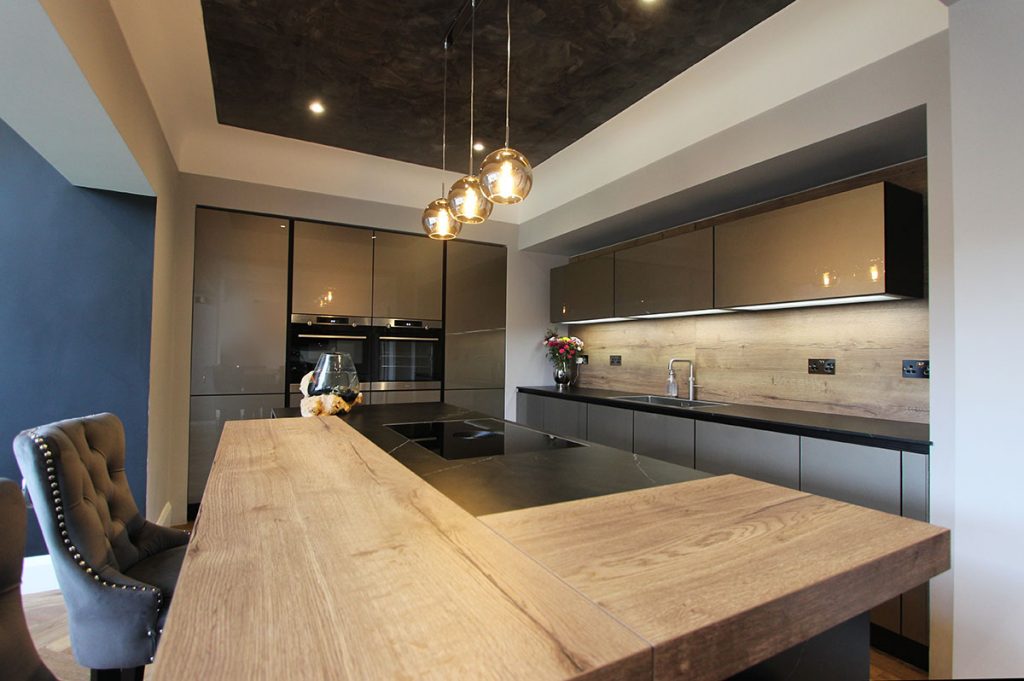 above: With tall larder units, a tall unit for a fridge/freezer housing and the above counter-height dual single ovens, this built-in run of units to the main wall of the kitchen has a 'made to measure' appeal. The placing of the main run into a recess keeps the overall design tidy and clutter free and only enhances the overall aesthetics for a truly luxurious kitchen.
below: From this angle, looking back into the wider space, you can see the unique reflective properties of the NX911 Glass Gloss Platinum Metallic doors, to the left run of wall units. next125 Glass Gloss doors have a thin glass covering over the full door which adds a reassuring weight to the door, which enhances the Gloss Platinum Metallic colour underneath and preserves it for years to come. The daily cleaning that can ruin the high quality gloss lacquer you find in other german kitchen brands is not an issue here with Schuller. Glass Gloss is a truly luxurious touch.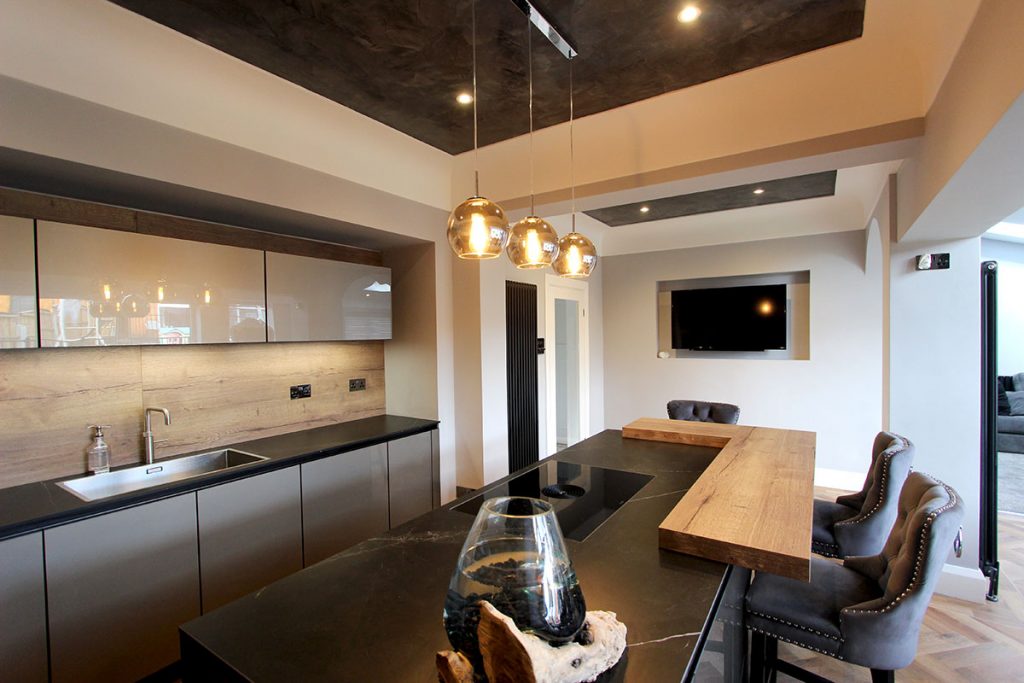 above: Adjacent to the main kitchen is a dining table (shown earlier) and also this living space (above) which is complimented via a bespoke and very artistic Venetian Plaster feature. This curved focal point (from a bespoke Venetian Plaster specialist in Liverpool) defies gravity as it weaves its way majestically down from the ceiling. 'Ornate' doesnt do this feature justice! How it has been formed to house a fireplace and TV is in perfect keeping with the German kitchen design ethic of "form following function'.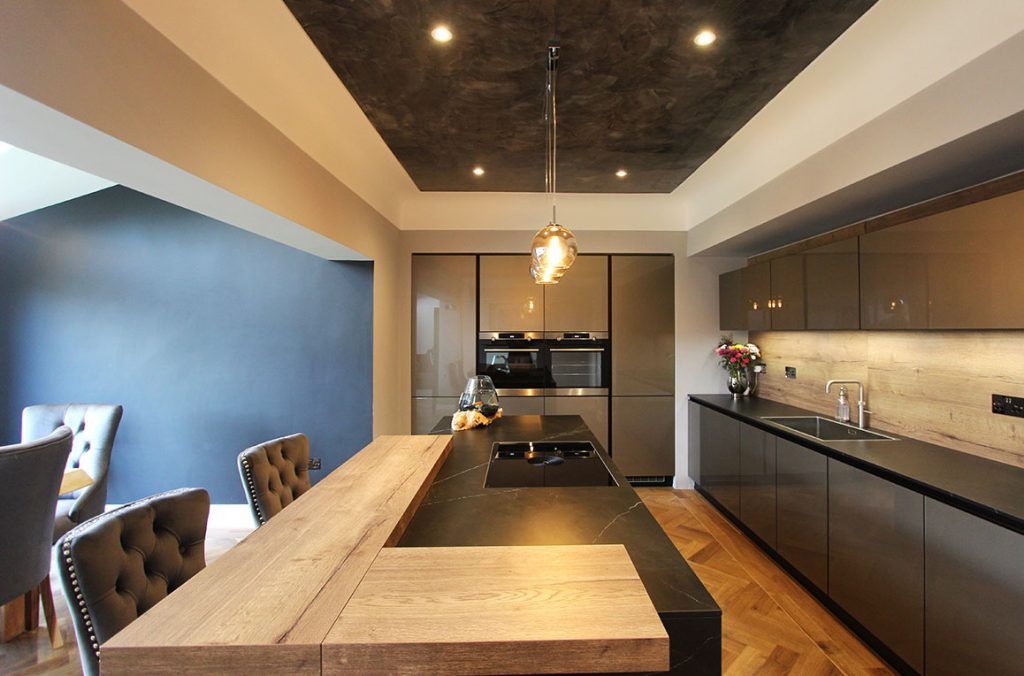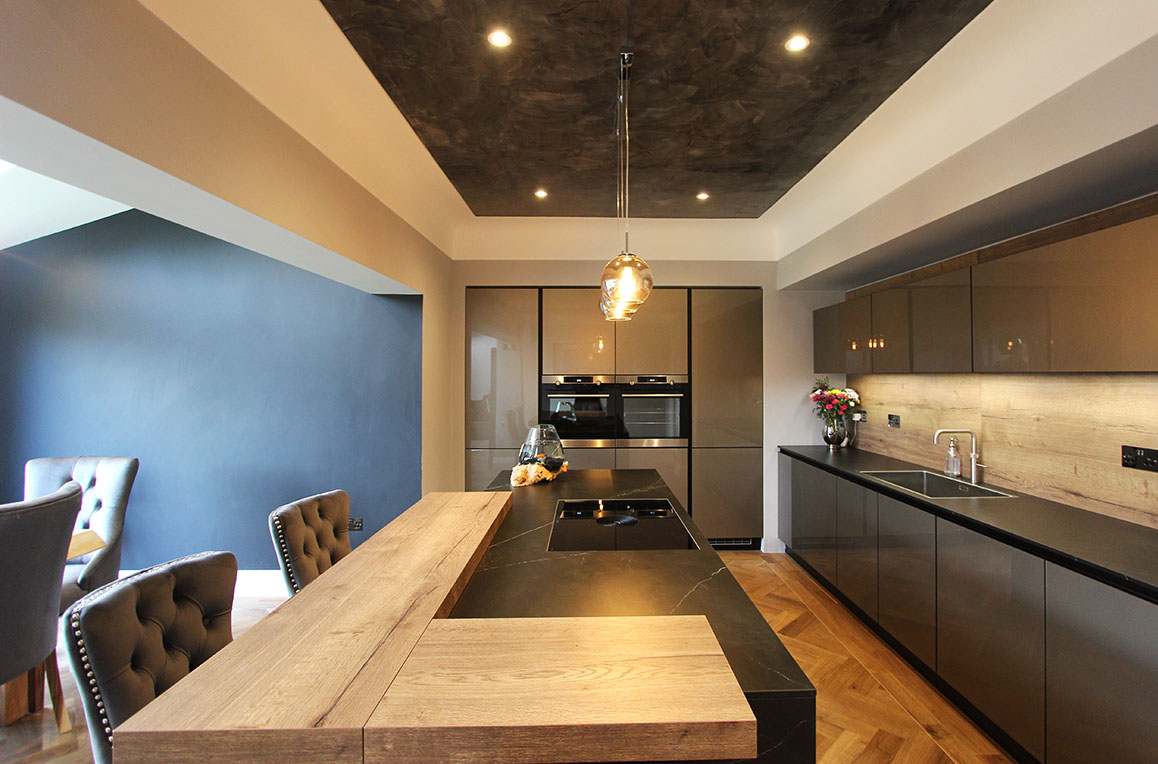 If you want to talk more about Schuller Kitchens, you can speak to a designer today.