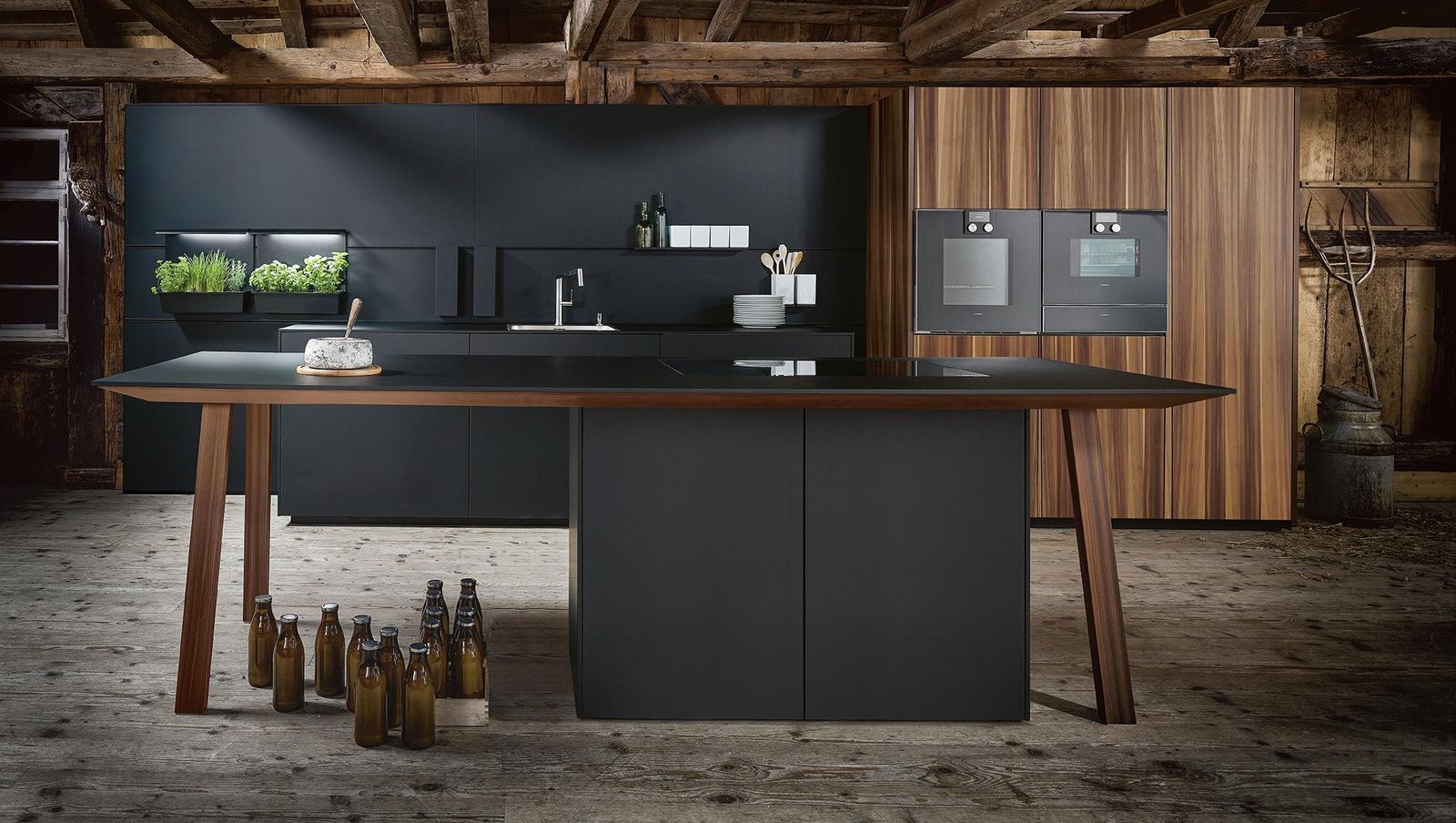 This is the Next125 Fenix Onyx Black designer German kitchen from Next 125 Kitchens by Schuller.
In this exceptional designer German kitchen formation, the centrally placed next125 cooking table captivates through the combination of its velvety-black coloured surface material NX 870 Fenix with Anti-Fingerprint-coating and the striking front using NX 650 in Larch Smoked, a brushed textured finish.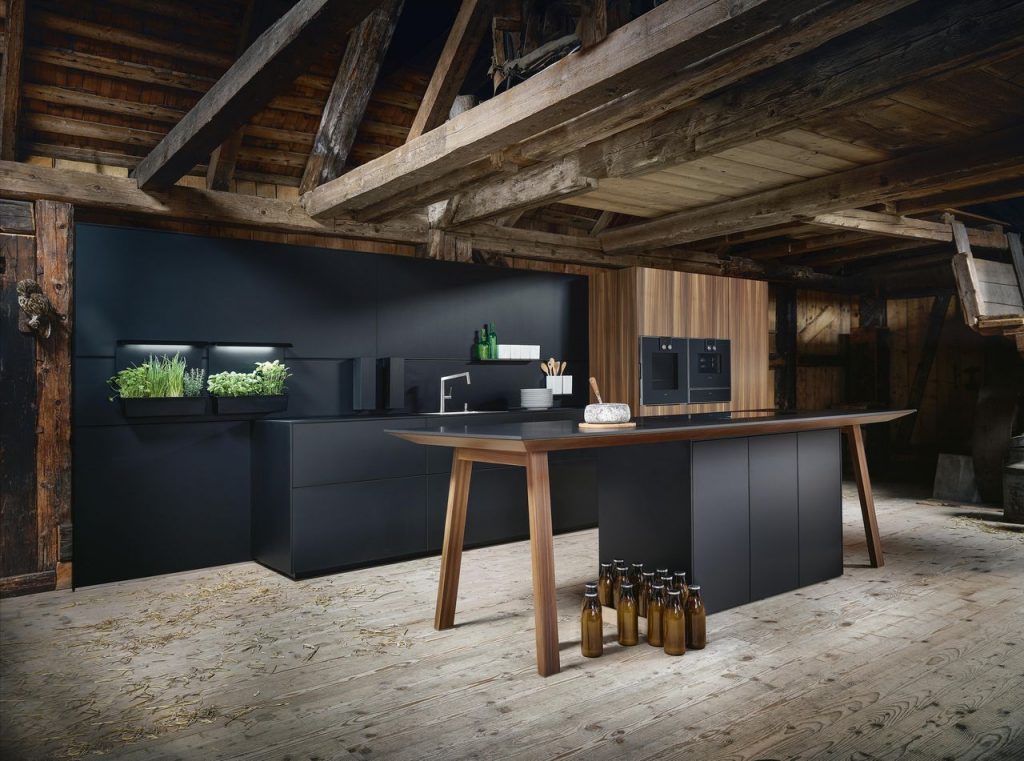 above: The full splendour of Next125 Fenix Onyx Black is on display here with the legs of the next125 cooking table perfectly offsetting the Fenix Onyx Black via its wooden legs that perfectly mirror the small run of NX 650 in Larch Smoked, housing the oven
below: From this angle the luxurious small run of NX 650 in Larch Smoked, housing the oven and microwave is more evident.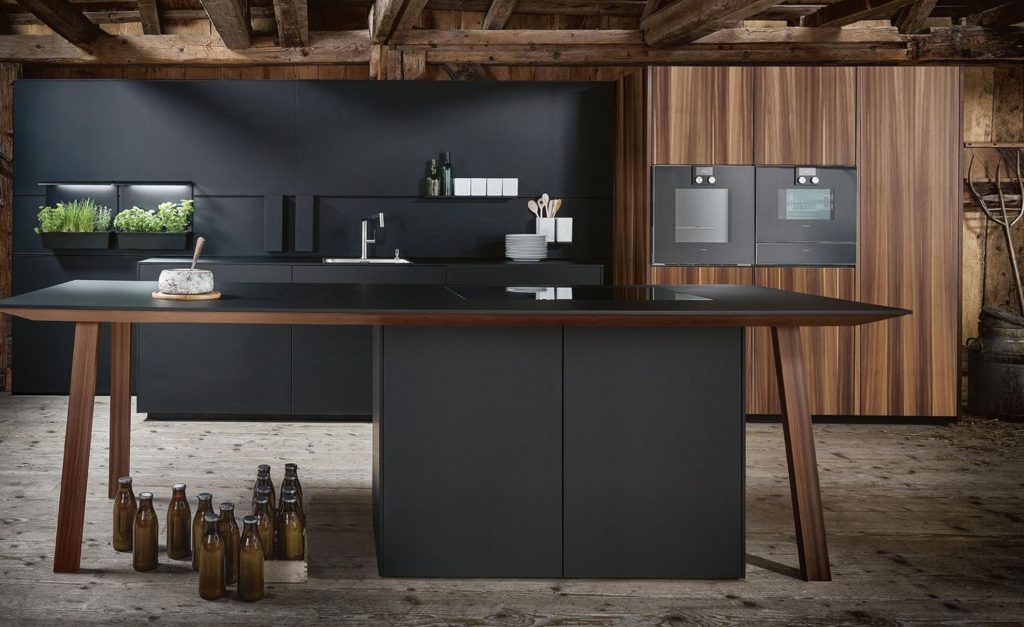 The elegant graining of the larch veneer, its aesthetic appeal which, although understated, still makes a clear statement, turns this next125 kitchen into a piece that is nothing short of exceptional.
Especially, the contrast of onyx black and smoked, brushed larch lends particular impact to the deliberately contrasting technical block. The base units, with their extra low plinth of only 5 cm, and the drawers with integrated lighting homogeneously complement the overall impression.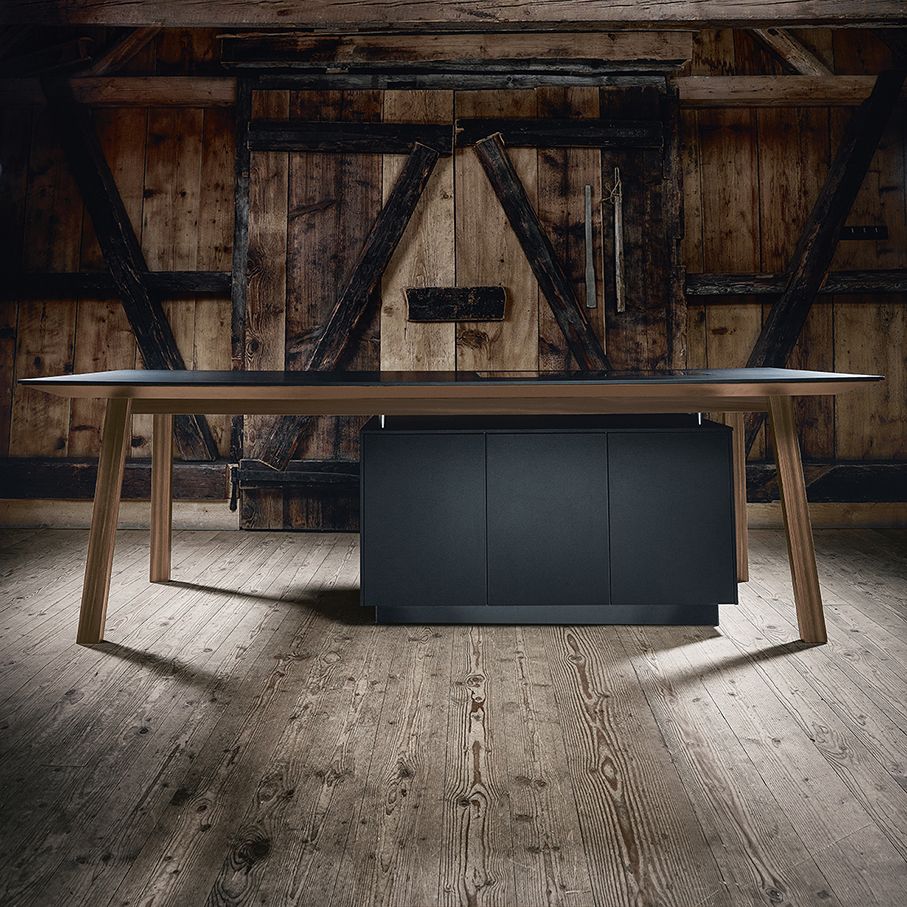 above: The combination of food preparation and cooking with the convivial gathering of friends and family inspired the next125 designers to develop and design a cooking table that redefines the kitchen culture. The resulting cooking island is functional purism in striking perfection, whose special charisma lies in its uncompromising clarity. Reduced to the essentials, it fits perfectly into any room – always retaining its individuality. The outwardly tapered worktop creates an extra narrow edge. Clean lines are always of crucial importance to next125 designers: the hob disappears flush into the surface. The narrow, slightly splayed table legs contrast discreetly with the table worktop. Every design detail refines the elegant appearance of the cooking table.
Fenix solid core is pressed from several layers of solid in order to obtain a 4 mm thick worktop.
The contemporary, warm and velvety design invites the user to touch it and to feel comfortable. Thanks to the special anti-fingerprint coating AFP, annoying fingerprints are considerably reduced.
Next 125 Kitchens NX 860 Door Colour Choices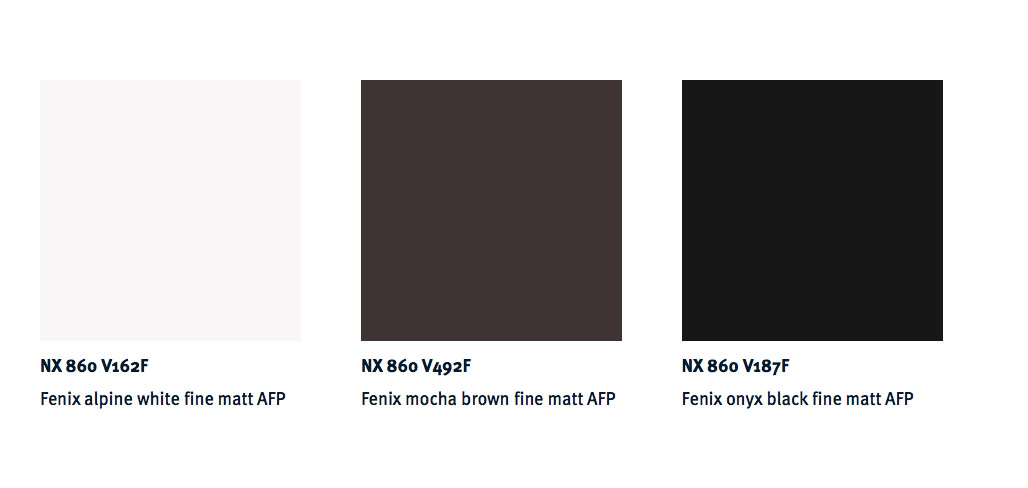 Being a AEG Appliance Partner we are also able to offer near trade prices for AEG appliances when purchased with your Schuller or Next 125 kitchen design project.
If you want to talk more about Next125 Kitchens, or any other Schuller product, you can speak to a designer today.