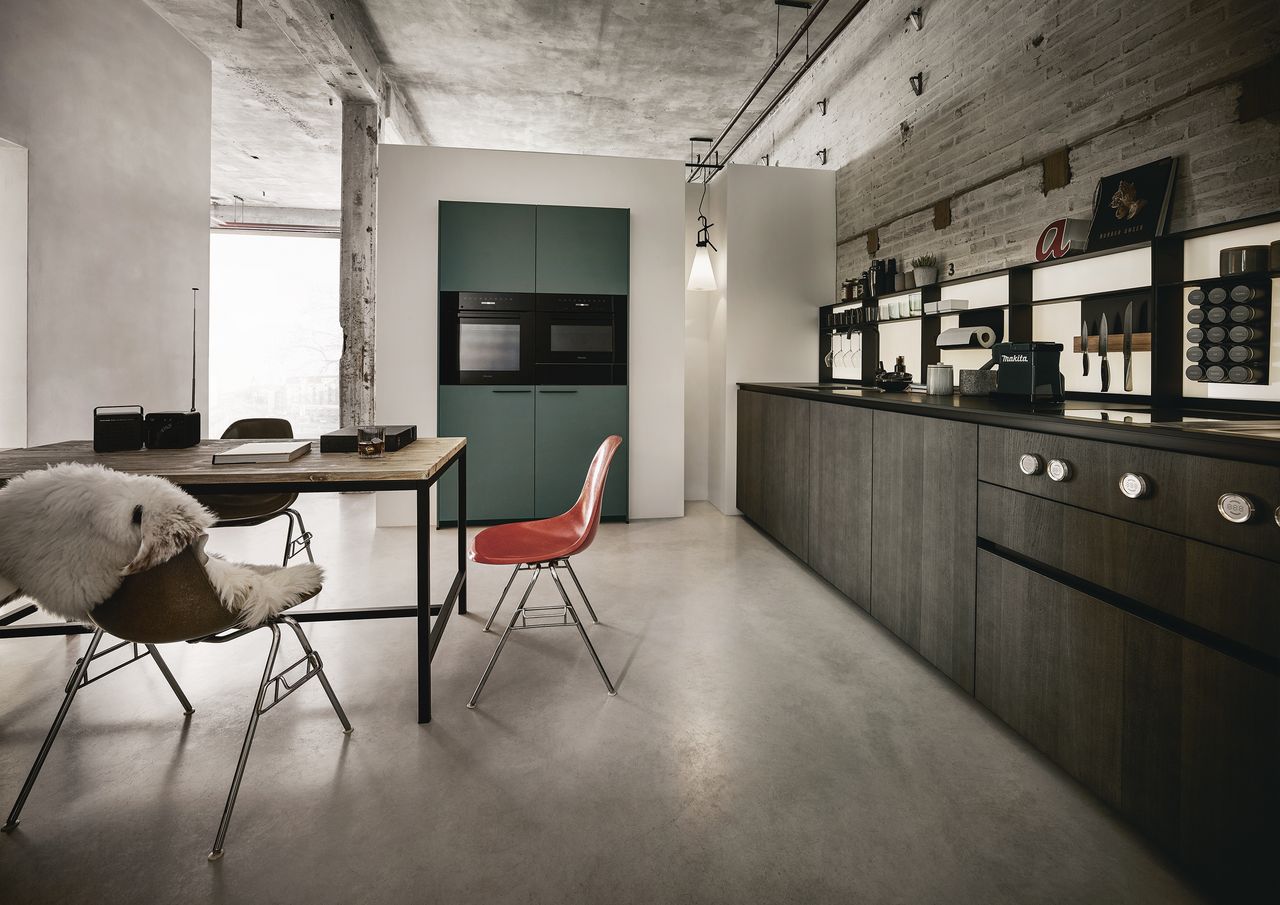 Next 125 Kitchens, as with all of Schuller's range, isnt just about having the atypical modern German kitchen, as this Next125 NX640 Elegant Oak Graphite Grey & Cobalt Green Matt Velvet mix, with an Anti-FingerPrint (AFP) coating demonstrates.
In this example design the strong, robust radiance of the kitchen in Elegant Oak Graphite Grey is softened by the Cobalt Green Matt Velvet to create a visual impressive hue and shining contrast.
As always with Next125 designer German kitchens, beauty and function go hand in hand and the very practical recess panel shelf next125 Frame which stores spices, knifes and offers everything a professional chef may need, in a tidy yet accessible manner. The kitchen style is rounded off by a high-quality Teppanyaki hotplate and table extractor which transforms the space into a kitchen of culinary theatre.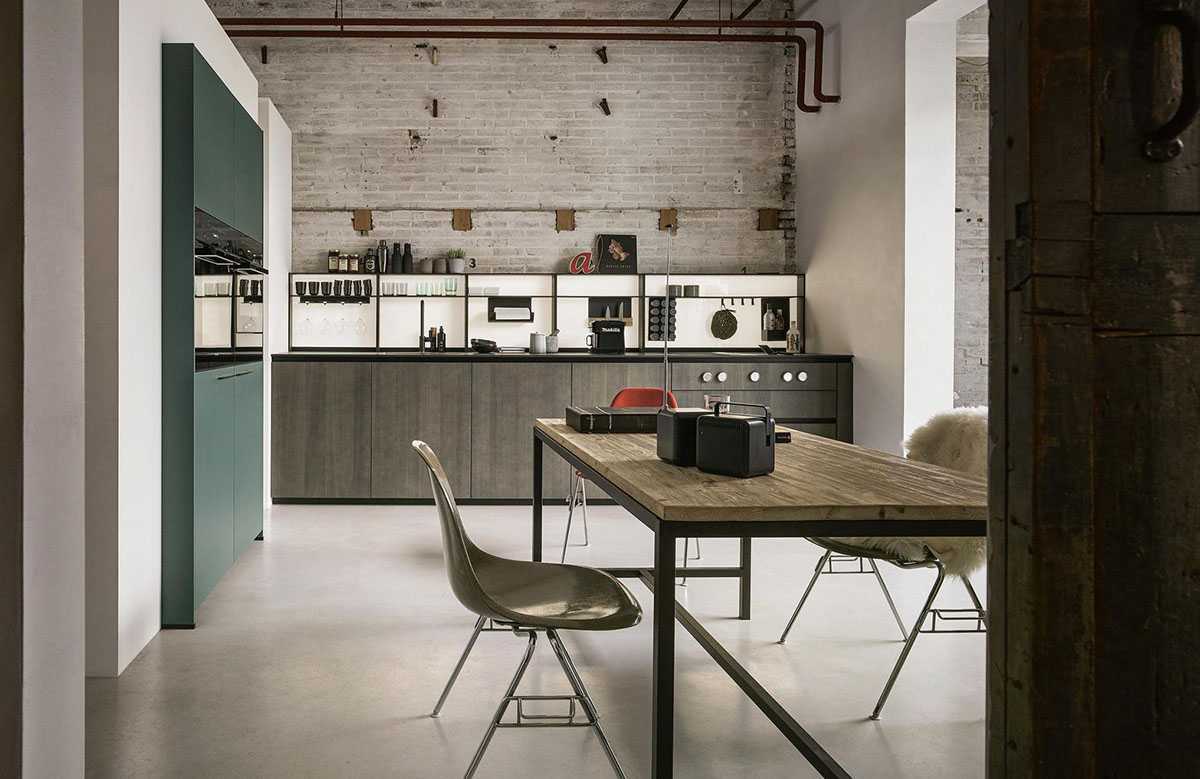 above: from this angle the full splendour of the contrasting colours and textures is on view. The Cobalt Green has an earthy quality and this is further enhanced by the Next125 NX640 Elegant Oak to create a style that is rooted in nature.
below: The induction hob and Teppanyaki hotplate are backlit from this amazing illuminated recess, which is a fabulous lighting option. And the spice storage, magnetic knife board and assorted hanging storage are  ergonomic in accessibility and a pleasure visually.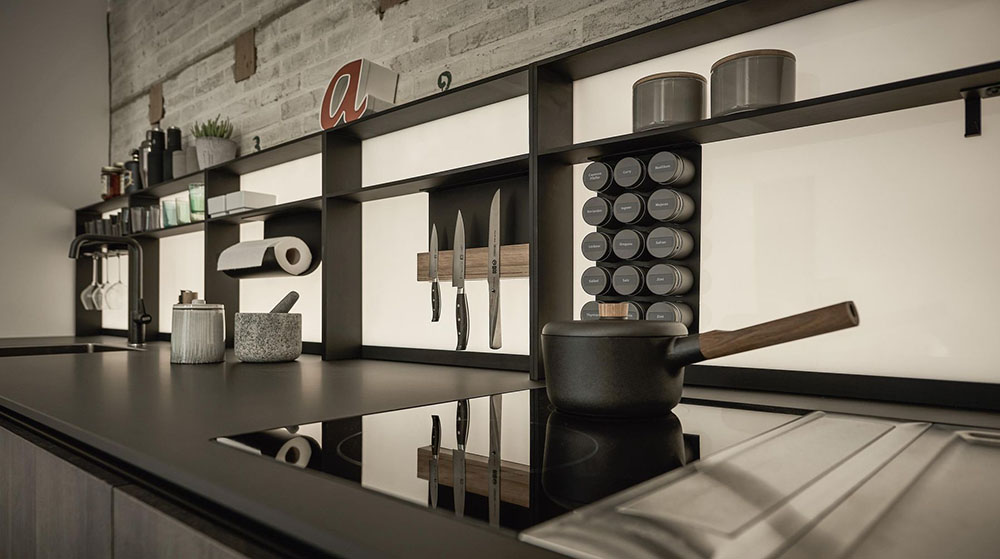 Wood fronts are natural and sustainable surfaces made from solid wood and precious veneers. They are coated with a particularly high-resistance two-component lacquer for protection from everyday use and NX640 is available in the following choices.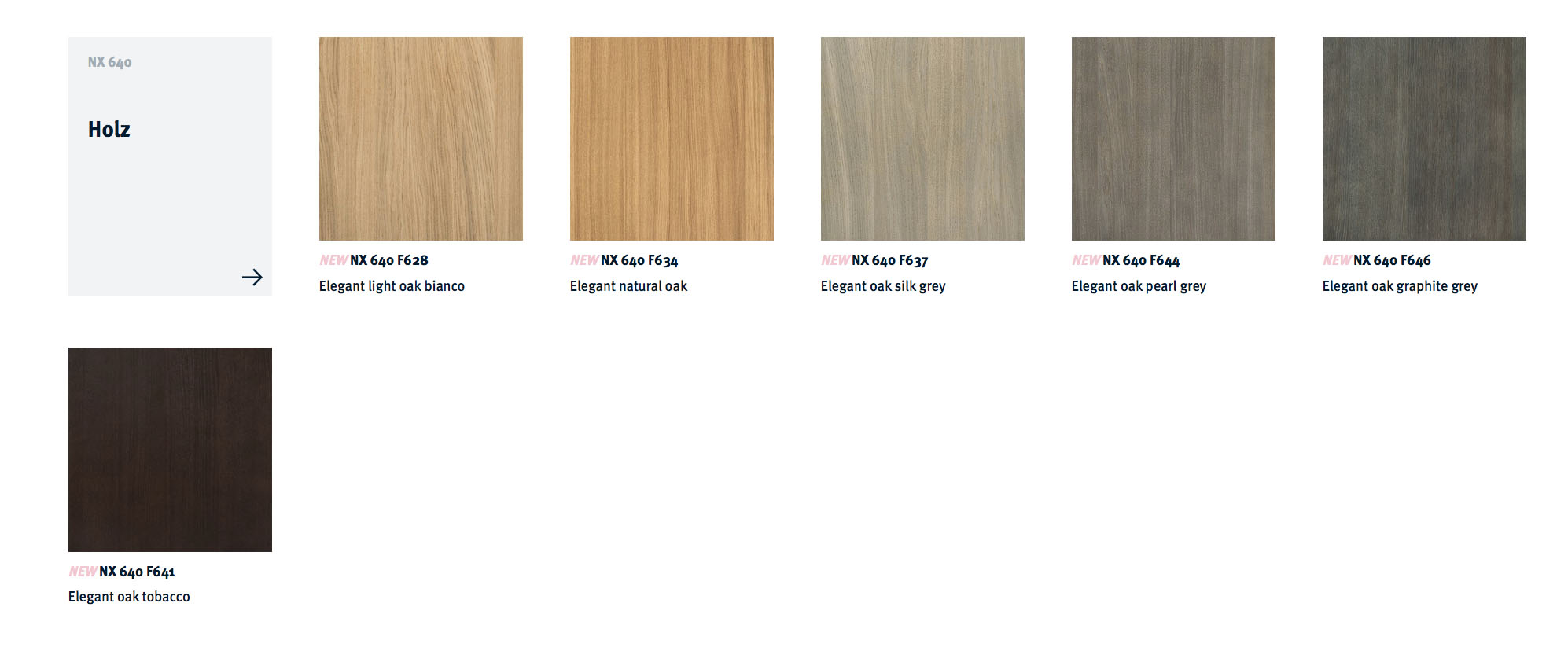 Being a AEG Appliance Partner we are also able to offer near trade prices for AEG appliances when purchased with your Schuller or Next 125 kitchen design project.
If you want to talk more about Next125 Kitchens, or any other Schuller product, you can speak to a designer today.