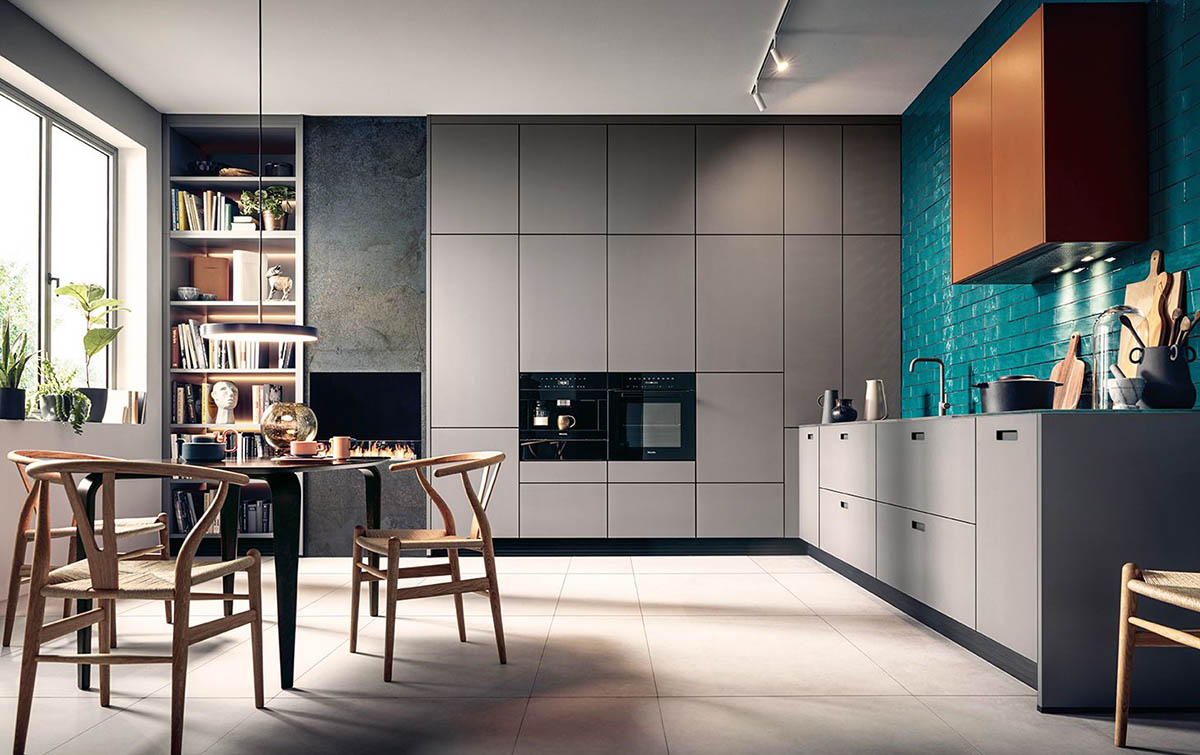 This is the very on trend Next125 Kitchens, NX912 Glass Matt Agate Grey & Cognac Satin mix for those who want a door style with a contemporary wow factor.
Schuller says this new NX912 Glass Matt Agate Grey style is about the "Less is more" principle. Bare walls, concrete aplenty and an interior with almost no doors (such as a barn conversion) create freedom and provide the necessary open space with air to breathe via an open-plan design.
Handleless, floor-to-ceiling tall units offer plenty of space and also the interior equipment is optimally tailored to cooking. Appliances integrated at height, such as a refrigerator that opens when pressed or a hand-height dishwasher that responds to knocking, are not gimmicks, they create a tranquil, handleless look.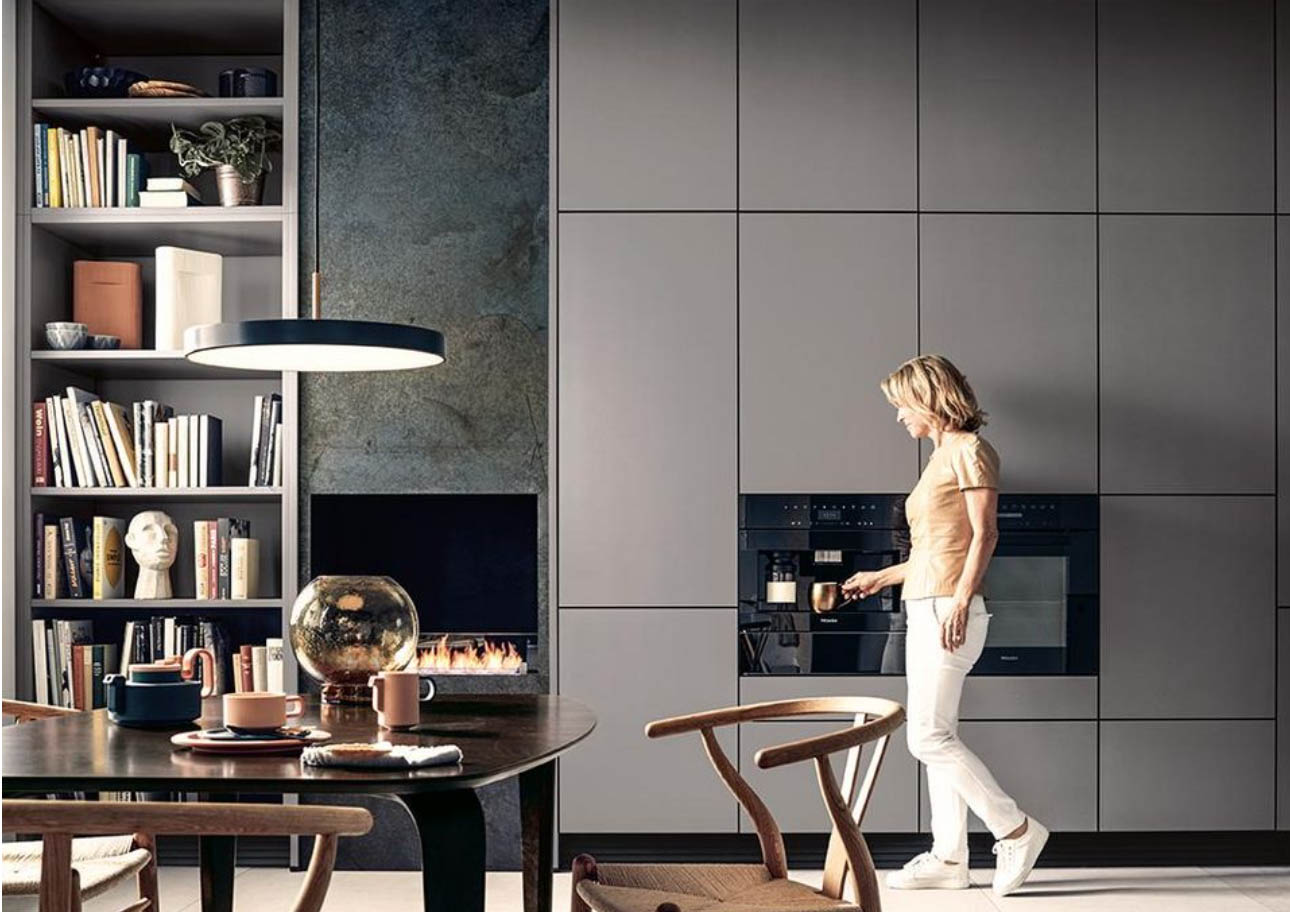 above: The use of a tall units stylishly conceals an abundance of storage space and the side by side open storage gives the room a very contemporary open feel, perfect for modern urban living and mixed use living/kitchen spaces.
below: A great idea for drawers and pull-outs: internal partitions made of moulded non-woven material. The soft material is pleasant to the touch and absorbs the noise of kitchen utensils. Oak Flex-Boxes complement them perfectly. The result is carefully devised organisation for everything you need to access. Functionality at its finest.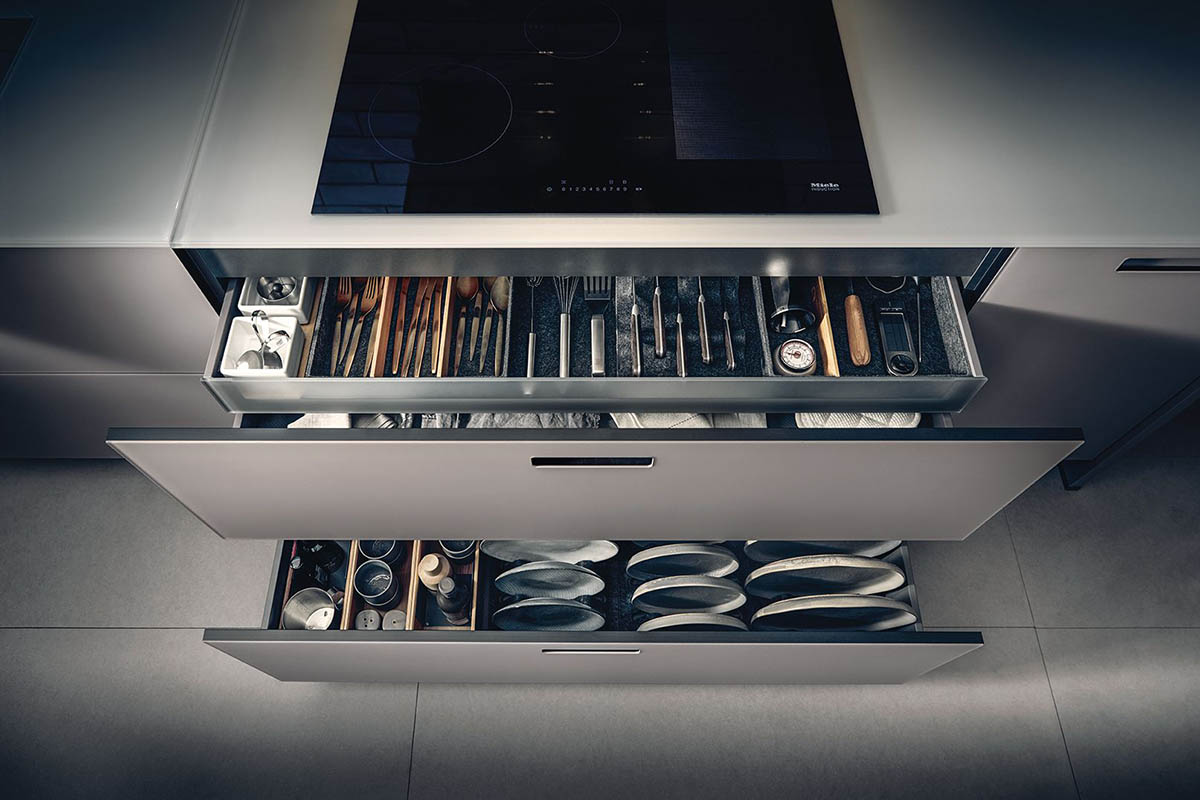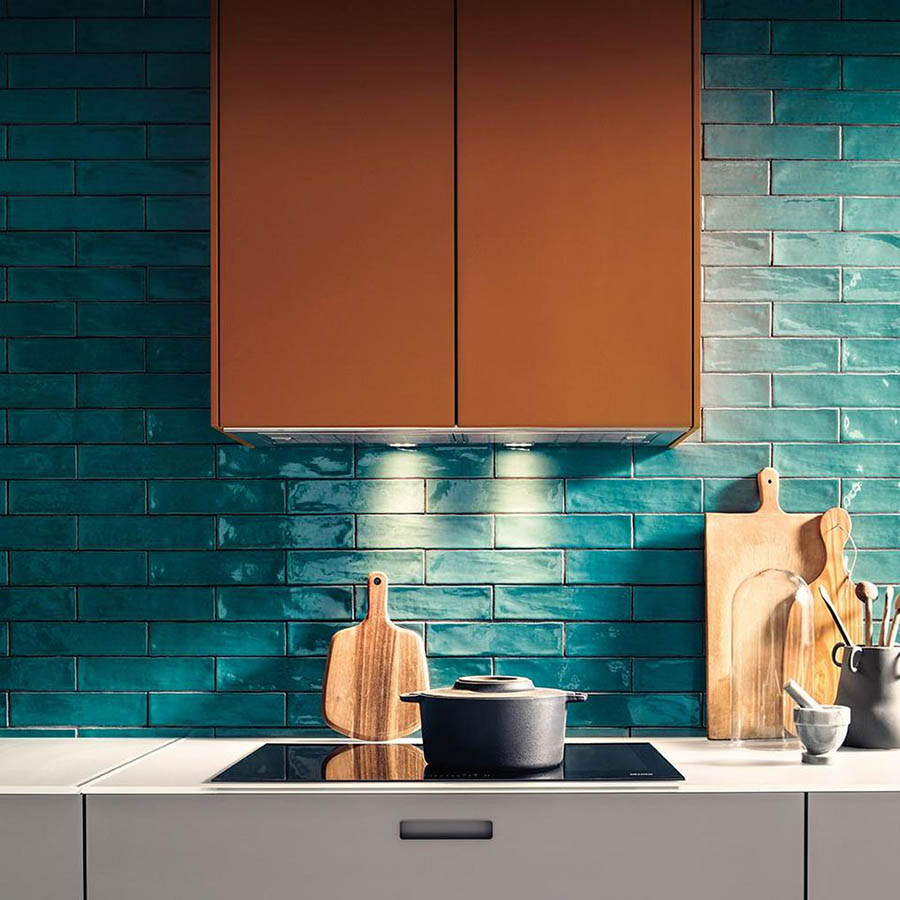 above: The retractable fan sits under the wall unit and disappears again after use. As an added bonus, the extractor can be used to create sophisticated colour contrasts. The elegant Systemo worktop, which finishes off the base units like a wafer-thin line. This effect is further enhanced by the undermount sink with its matt tap. The result is an ensemble of timeless beauty.
NX912 Glass Matt Agate Grey is available in High gloss or Satin fronts of 3 mm thick toughened white glass.
The rear side is fully lacquered and with a 16 mm thick wood-based material panel affixed for smooth continuation of colour and durability. The glass edge is protected with an all-round decorative edge covering. The light reflects and refracts in the high-quality surface, with impressive effects.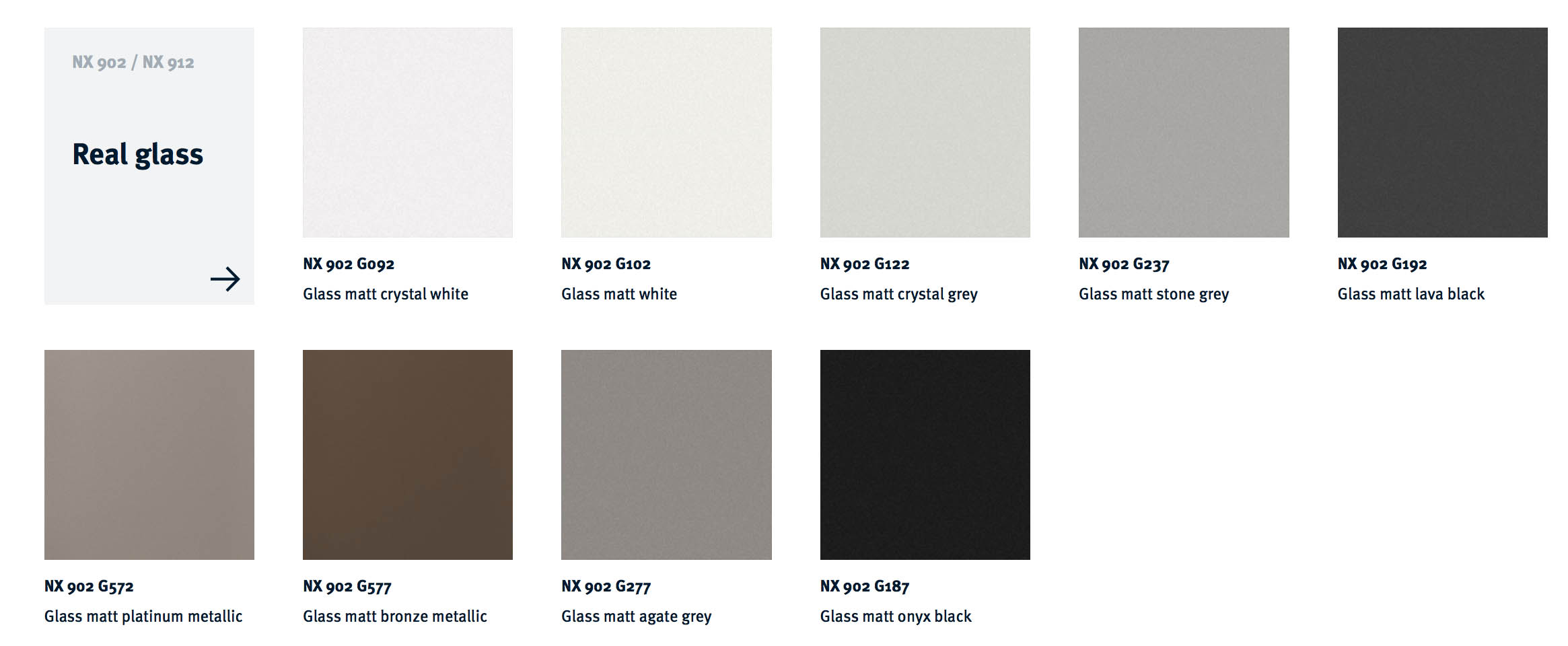 Whilst our Next 125 kitchens are the flagship luxury brand of Schuller, the Next125 NX912 and NX902 doors in any of the colour choices above are a perfect statement modern German kitchen with a designer minimalistic feel.
Being a AEG Appliance Partner we are also able to offer near trade prices for AEG appliances when purchased with your Schuller or Next 125 kitchen design project.
If you want to talk more about Next125 Kitchens NX912 Glass Matt Agate Grey, or any other style you can speak to a designer today.