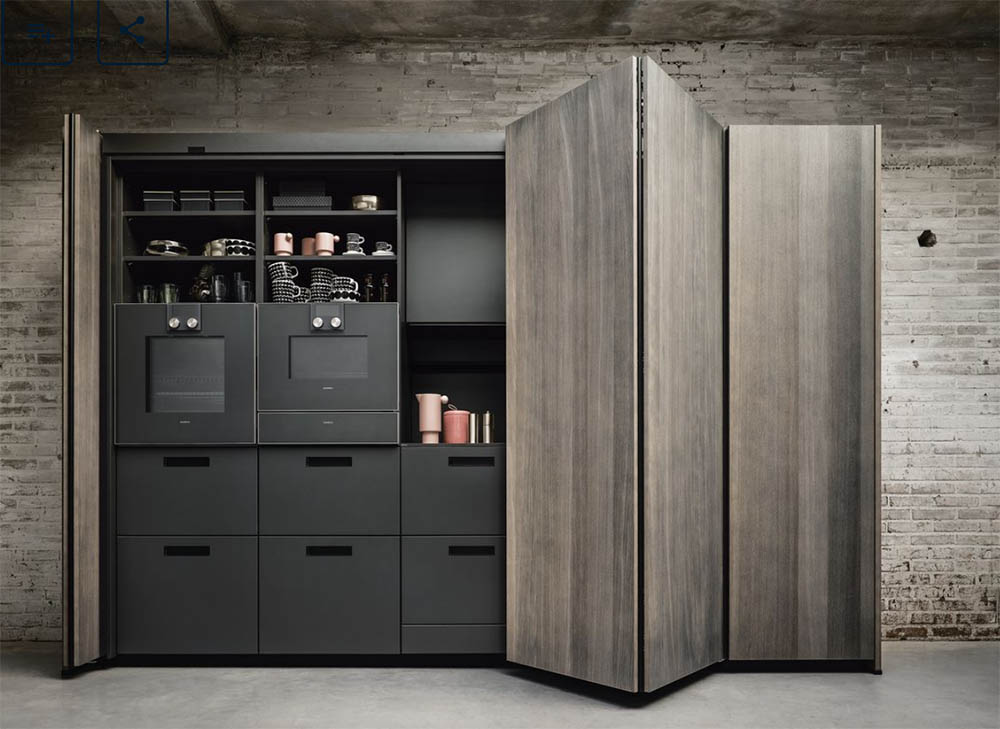 This is the very on trend Next125 NX510 Sahara Beige Matt Velvet door style mixed with MX640 Elegant Oak Pearl Grey which is are two new styles for 2020.
Schuller says this new style is about the "Less is more" principle. Bare walls, concrete aplenty and an interior with almost no doors (such as a barn conversion) create freedom and provide the necessary open space with air to breathe via an open-plan design.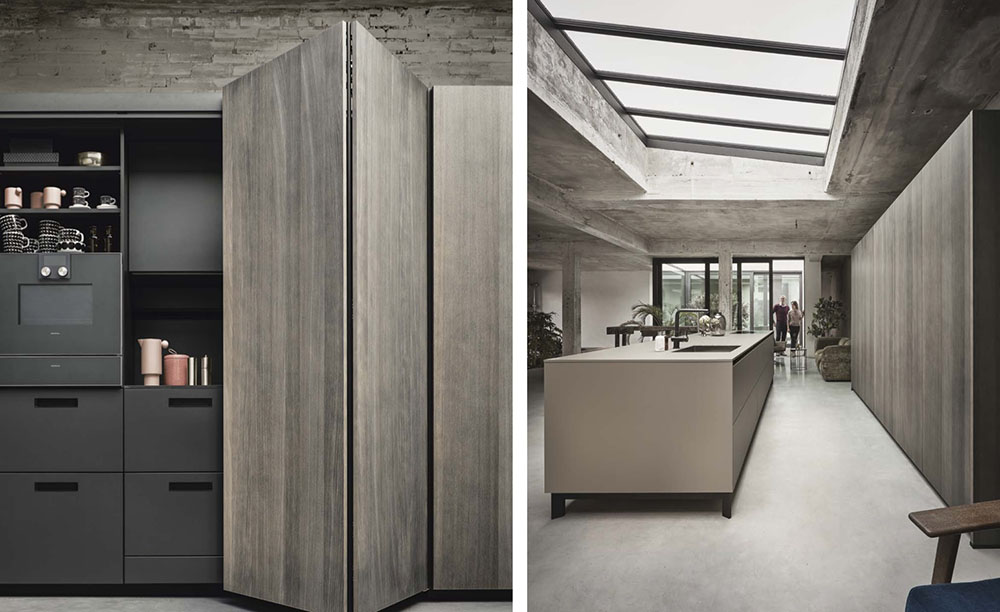 above left: The use of a tall unit with retractable doors, stylishly conceals additional kitchen appliances and gives the room the desired and peaceful feel when closed
above right: The monochrome cooking island seems to almost float on its legs. With its handleless design, it is like a minimalistic block in the room.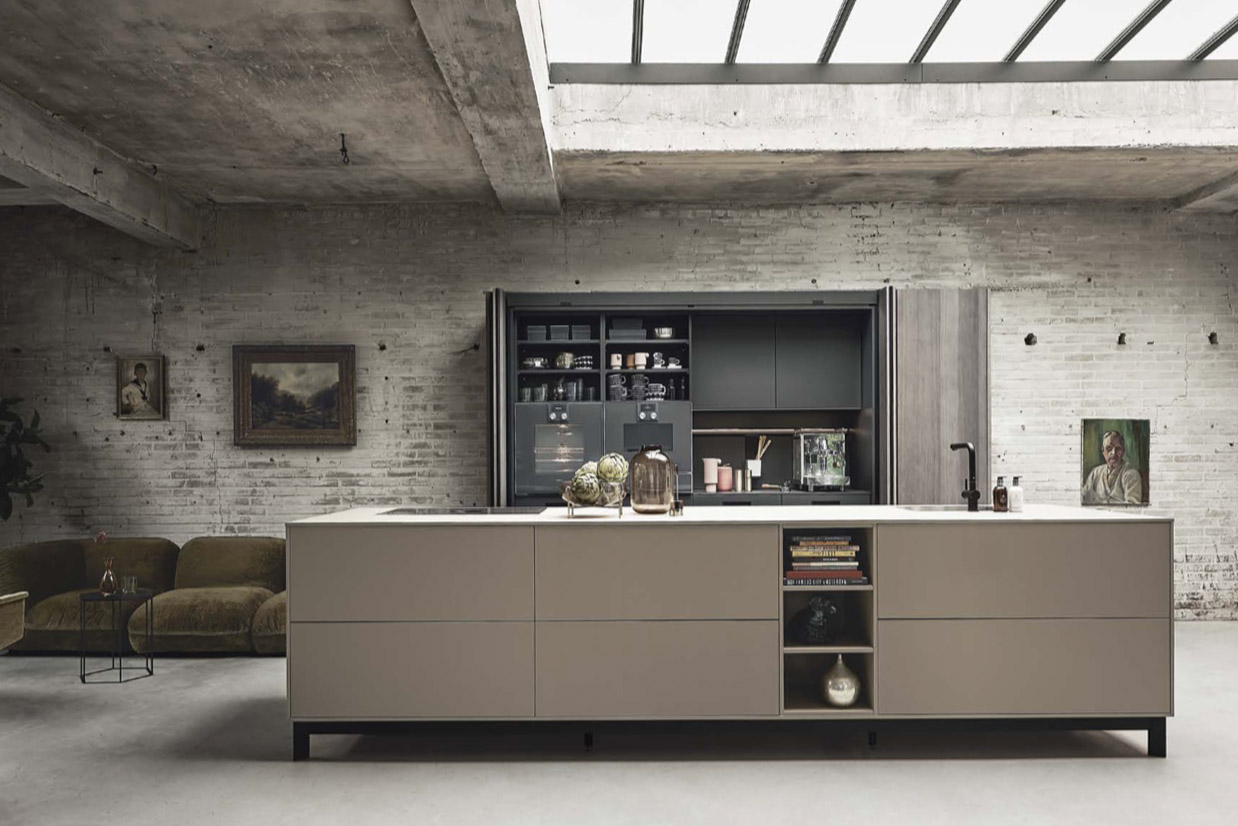 above: The tall unit with retractable doors from earlier shown here allows the minimalistic characteristic of Next 125 kitchens to fully shine. The retractable doors fully retreat to allow unhindered access to whatever configuration of storage or appliances you could dream of, but when closed, create a stunning design statement.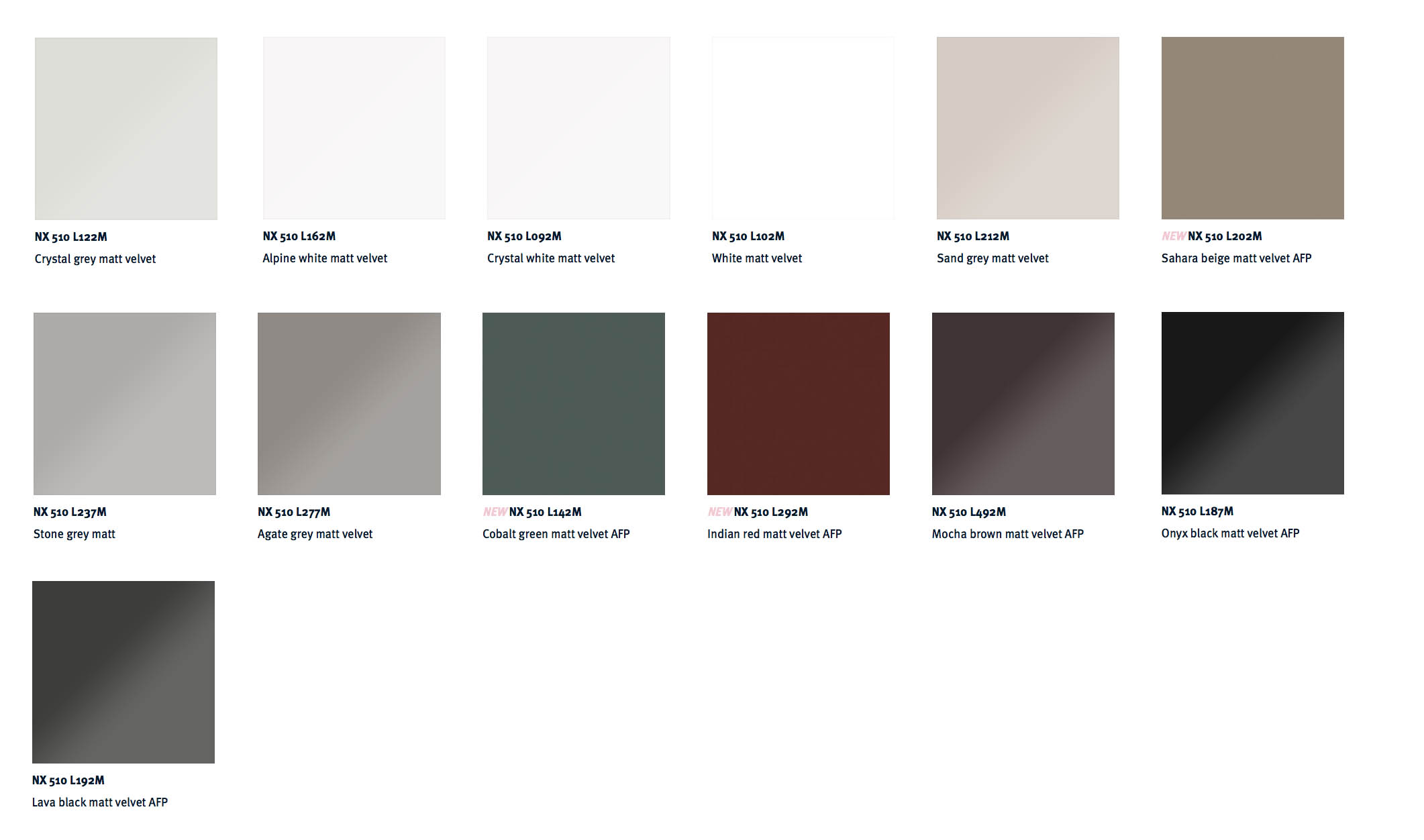 Whilst our Next 125 kitchens are the flagship luxury brand of Schuller, the Next125 NX510 Sahara Beige Matt Velvet in any of the colour choices above are a perfect statement modern German kitchen with a designer minimalistic feel.
Being a AEG Appliance Partner we are also able to offer near trade prices for AEG appliances when purchased with your Schuller or Next 125 kitchen design project.
If you want to talk more about Next125 NX510 Sahara Beige Matt, or any other style you can speak to a designer today.