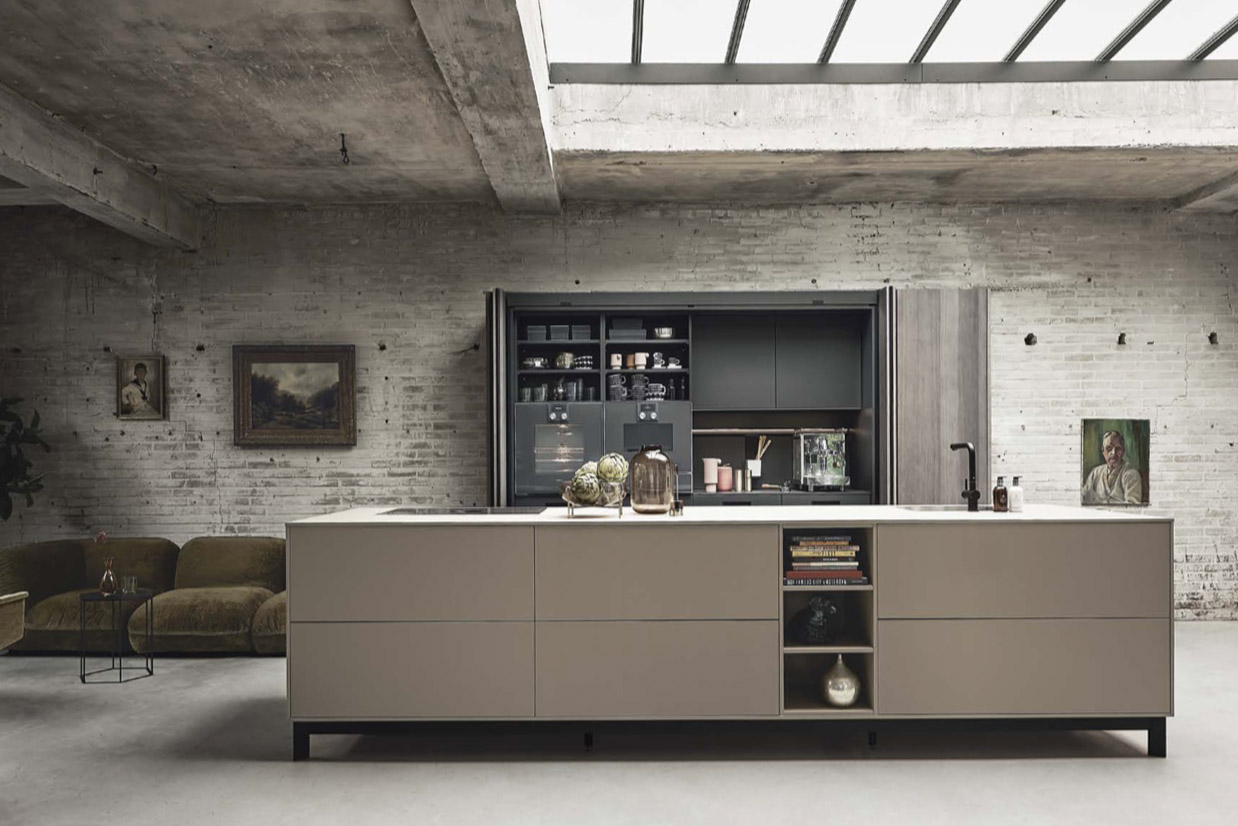 Spring 2020 certainly wasn't what anyone expected but now that life is gradually returning to something more familiar we thought we would showcase some of the Next 125 kitchen trends for 2020.
For our German kitchens, 2020 is another year of exciting materials, enticing colour choices and luxurious natural tones and textures from Schuller's flagship brand Next 125.
Expect stone and ceramics colour choices to continue to grow, but new for 2020 from Next125 are some complementary colour choices such as marble effect and platinum metallics. For more nature inspired textures new additions to wood surfaces include Smoked Larch, Graphite Grey Knotty Ash and Pearl Grey Knotty Ash.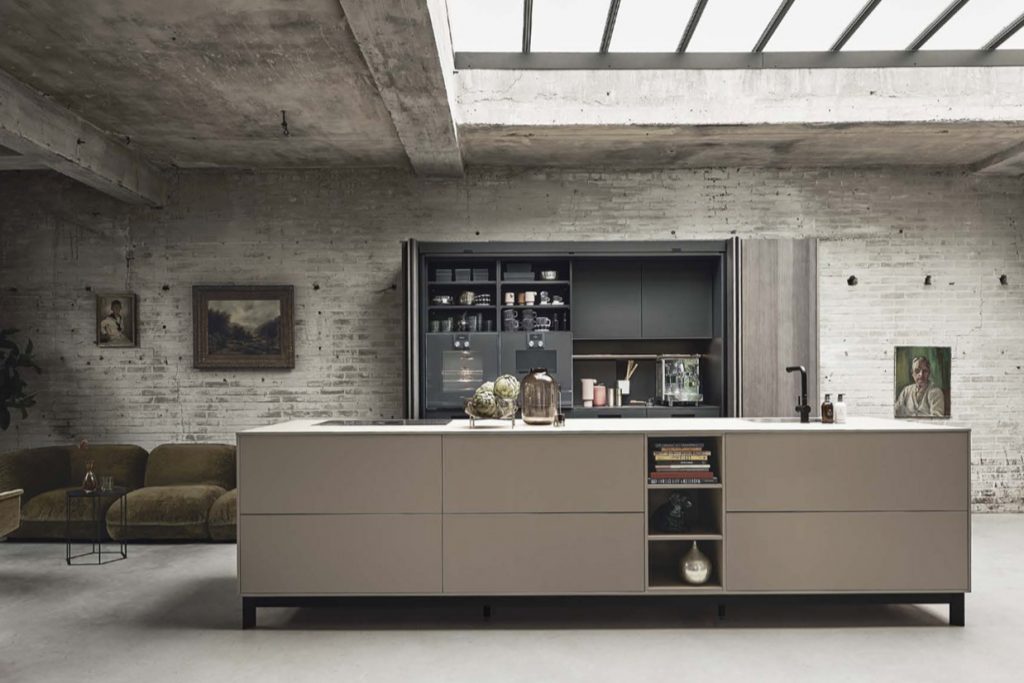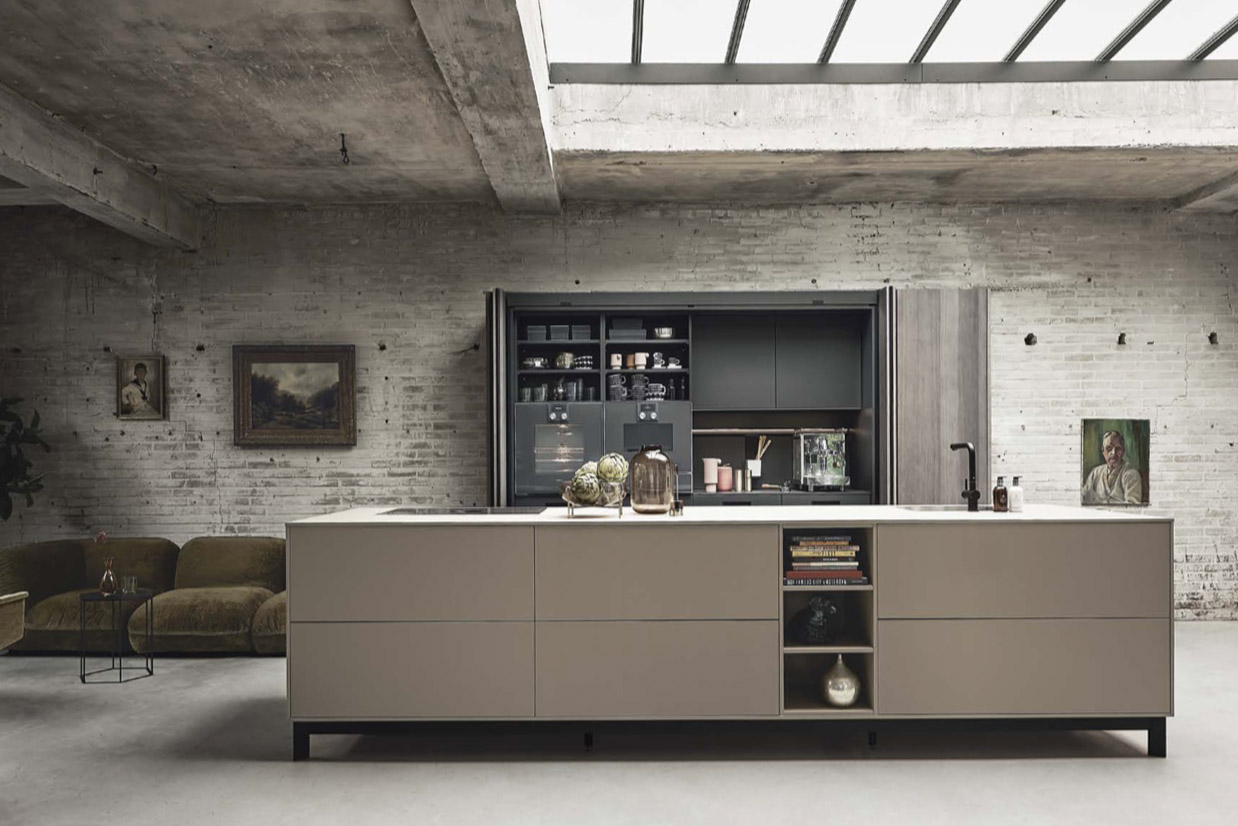 As shown above and below, the NX510 Sahara Beige Matt Velvet and Elegant Oak Pearl Grey Mix can be used to stunning effect and with an abundance of features, furniture choices, smart & decorative storage, together with an endless array of accessories, Next125 kitchens are fast becoming the word in designer German kitchens but without the designer price tag of similar brands.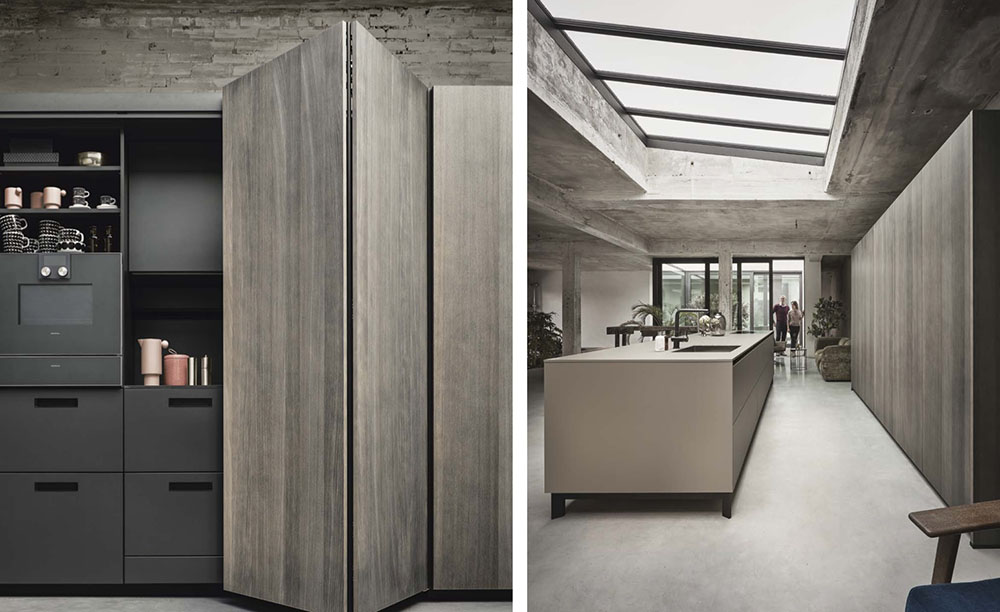 The NX510 Sahara Beige is a stunning colour choice and works perfectly with the new Elegant Oak Pearl Grey as shown above.
If you want to get a Next 125 Kitchens brochure or discuss more about Next 125 Kitchens for 2020, please do get in touch.
If you want to see what other possibilities there are with Next125, have a look at this 2020 Showreel below.
The next125 design principles –
precision, elegance, creativity, reduction, functionality, emotion and technology
Being a AEG Appliance Partner we are also able to offer near trade prices for AEG appliances when purchased with your Schuller or Next 125 kitchen design project.
If you want to talk more about Schuller or Next 125 Kitchens for 2020, you can speak to a designer today.