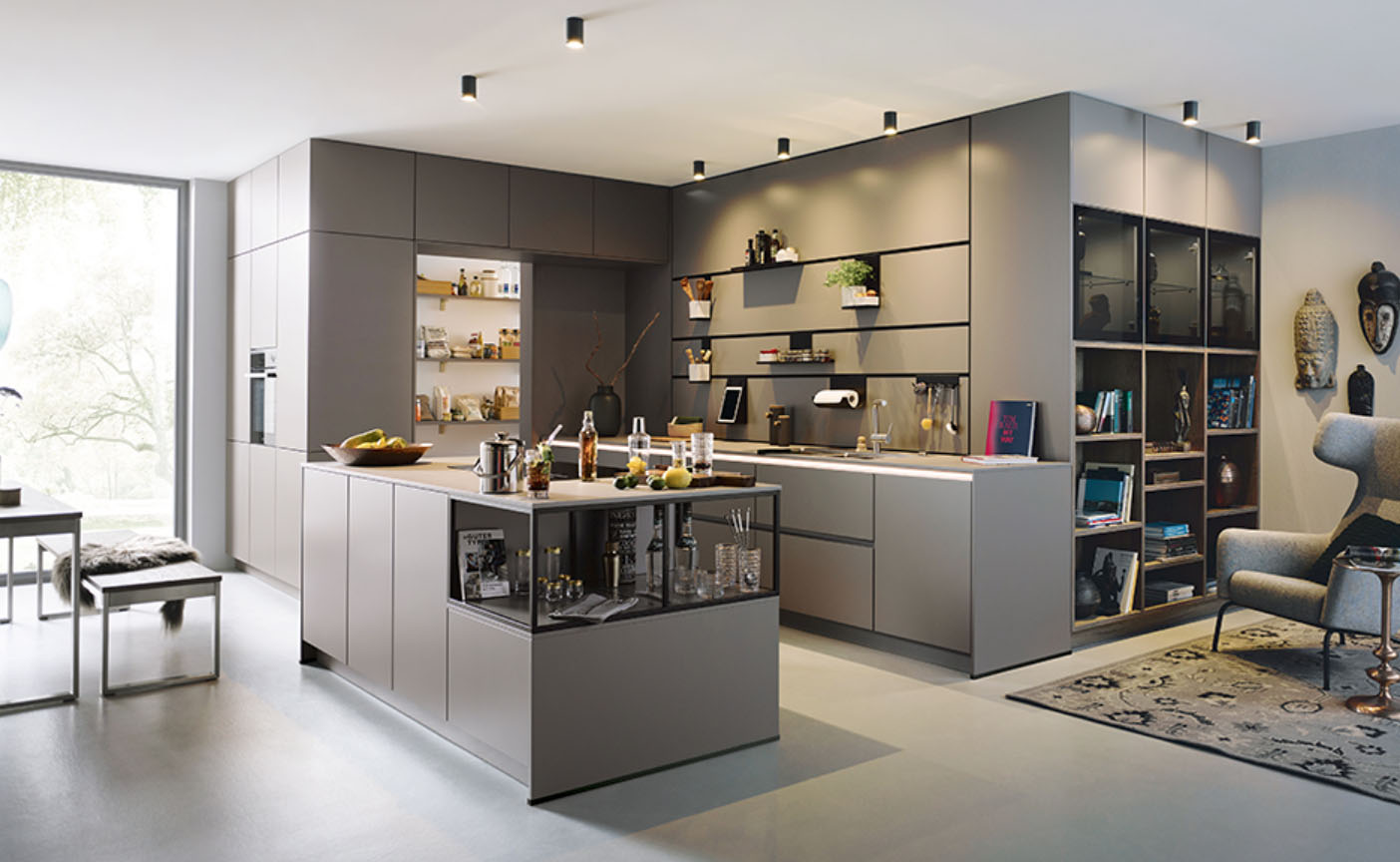 This is the Schuller Siena Agate grey Matt Velvet (L277M) door style for those whom wish to have a modern and contemporary door styling with luxuriously smooth Matt Velvet tones.
Front finish: Schuller Siena Agate grey Matt Velvet (L277M)
System: 78 cm
Handle: handle-less
Worktop: K279 Agate Grey Textured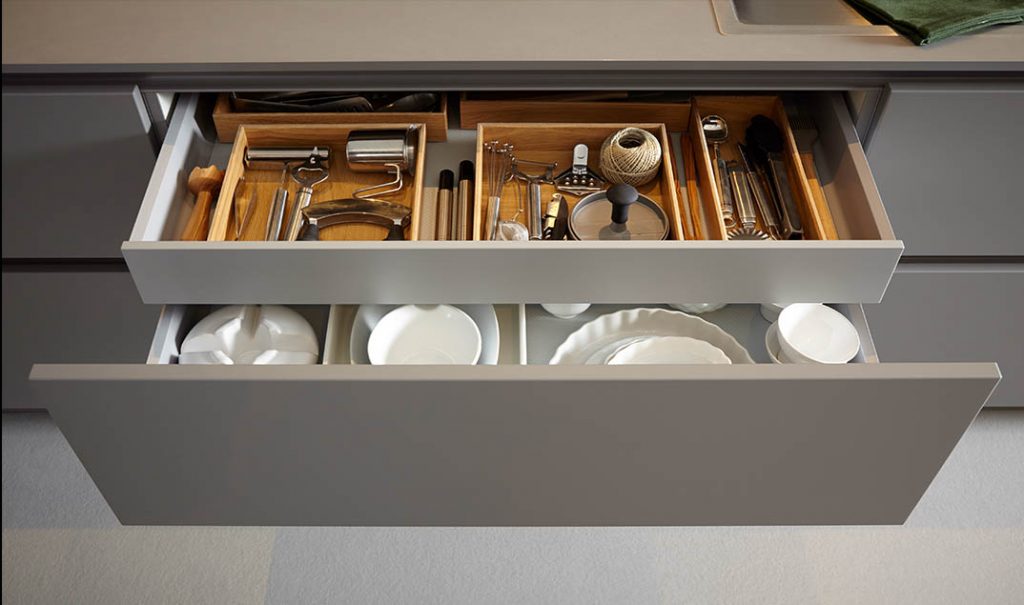 above: Available in matching Agate Grey Matt finish is an array of door and drawer packs, open storage, dining tables and shelving. Shown here is a very popular split drawer insert & organiser.
below: Storage from Schuller doesn't just have to be ultra wide, or ultra deep, or even function or clever, sometimes, like these open corners, they can just be interesting or used to add extra dimensions into the room.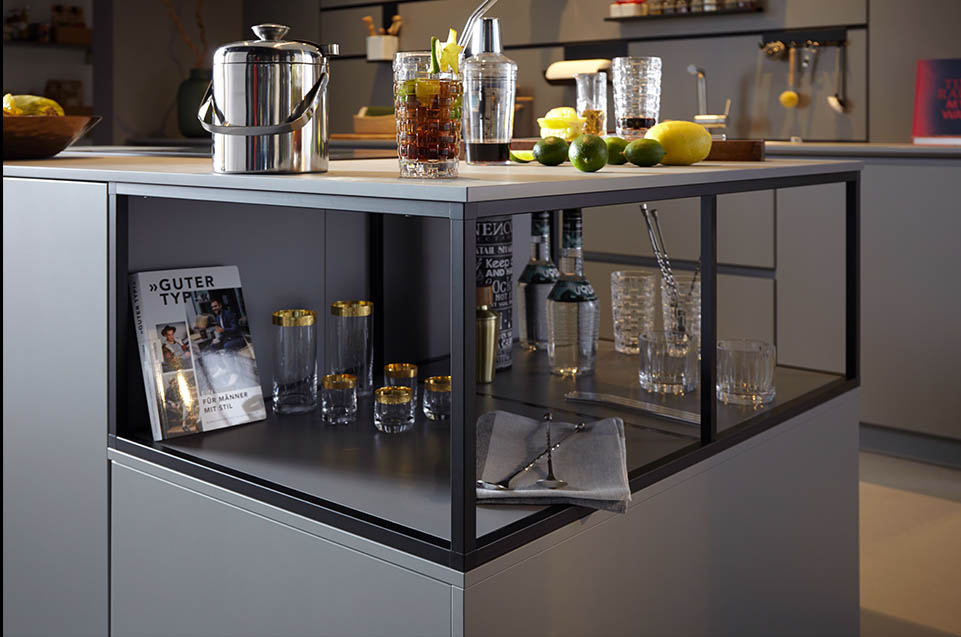 The defining characteristic of the Matt Velvet door is its textured surface. Luxuriously rich yet also subtle.
Matt finishes seem to absorb light rather than reflect it (as gloss does) and as such, the Siena Matt Velvet range is a style were the kitchen as a whole is the star, not just the door choice.
With Schuller beauty does NOT only run skin deep. You can have all the modern inner workings of a German made kitchen wrapped in a sumptuous exterior like true Bauhaus form & function
Although shown here is the Siena Agate grey Matt Velvet (L277M) door finish, below is the colour chart of the full Siena Matt range.
Classic Matt finishes also include; Crystal White, White, Magnolia, Crystal Gray, Sand Grey, Terra Grey, Havanna Brown, Lava & Onyx Black, Terracotta Red & Aqua Blue.
All of the colours can be used solely, or mixed and matched to create a more bespoke colour choice for your next kitchen project.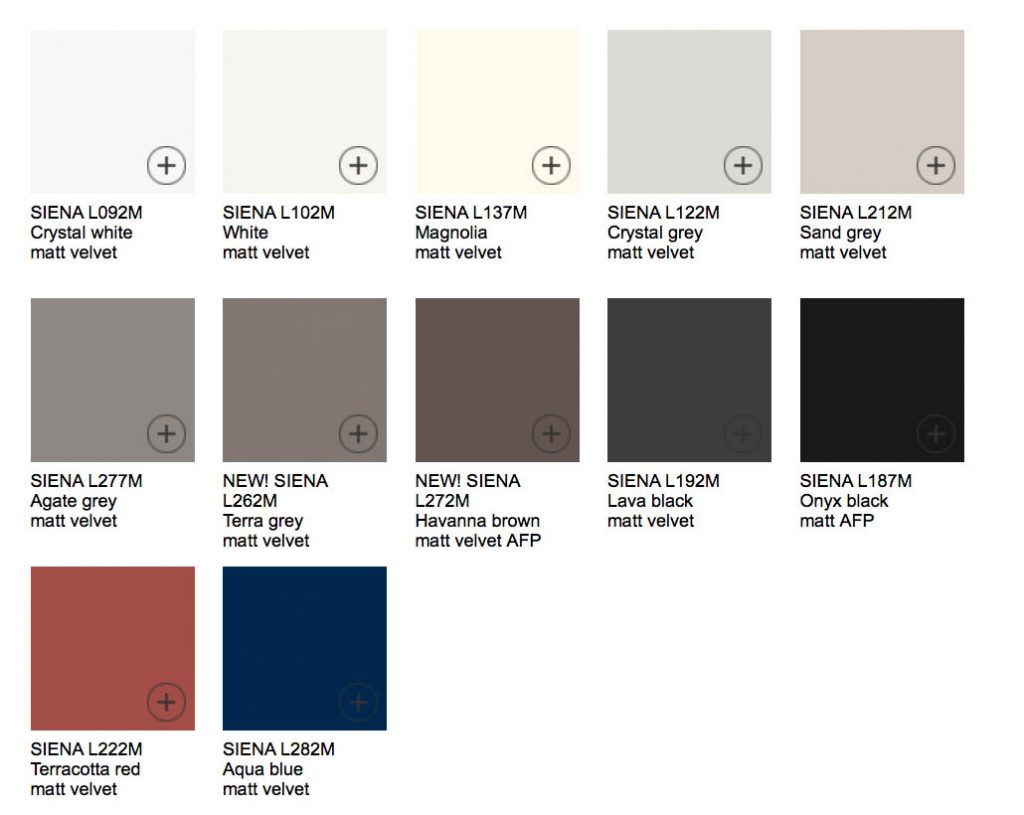 Being a AEG Appliance Partner we are also able to offer near trade prices for AEG appliances when purchased with our furniture, as part of your next kitchen design project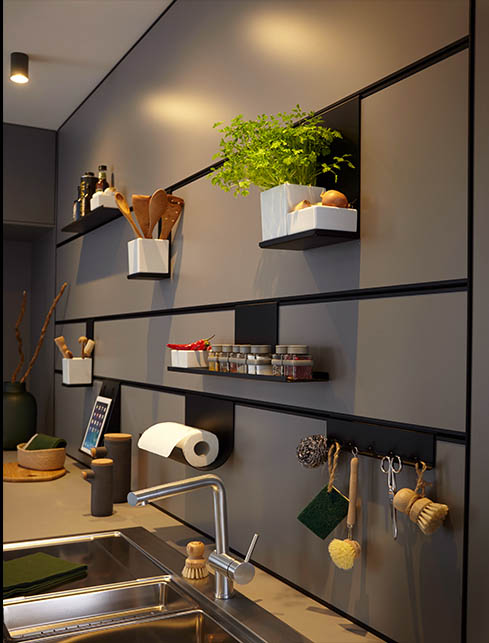 If you want to talk more about Schuller Siena Agate Grey Matt, other Schuller Siena Kitchens or indeed any other style, you can speak to our designers today!