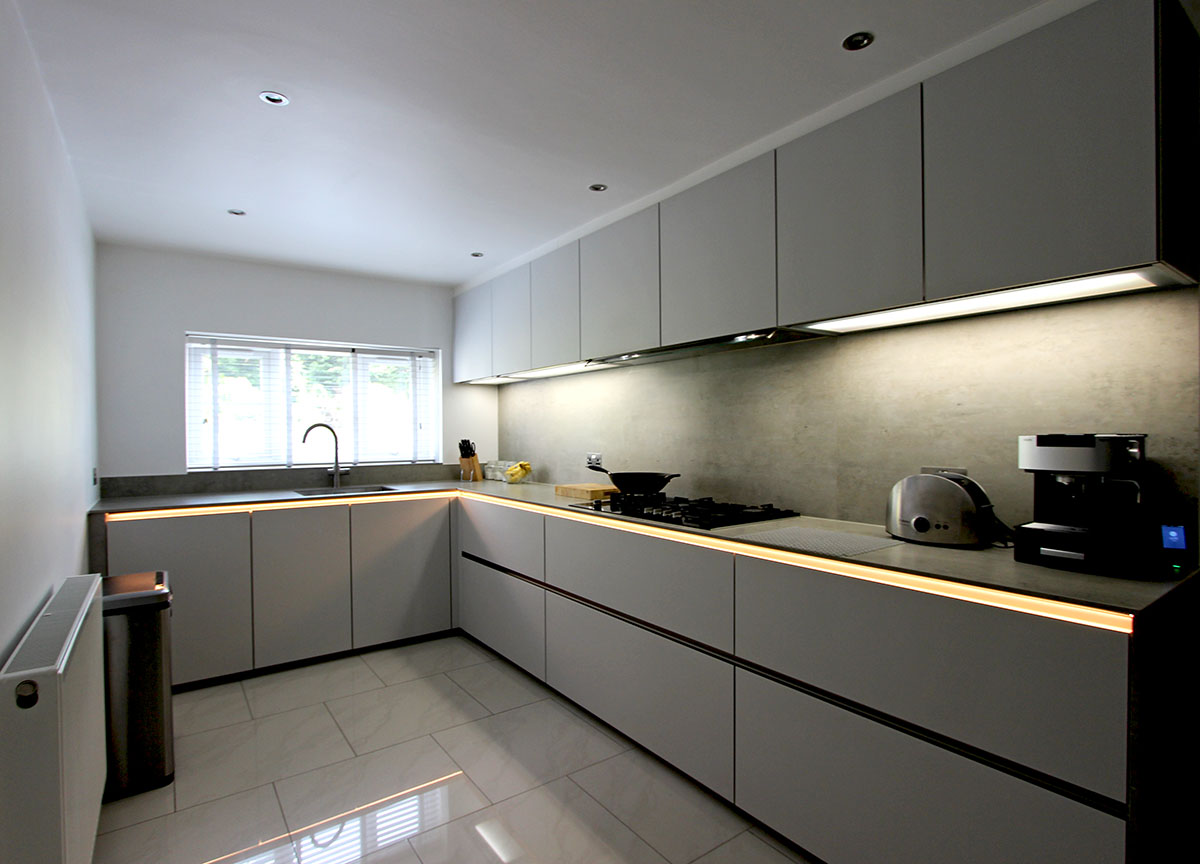 We recently completed this Schuller kitchen project in Concrete Ceramic for our customers in Salford, Manchester. Completed with Siemens appliances and Fabor extraction.
The room layout made an L-shape kitchen design the most optimal use of the room footprint with a tall bank to the rear wall, so as to maximise storage capacity with the most efficient footprint.
As our customer had no need for dining or entertaining in the kitchen itself, the function of the kitchen was therefore solely focused on food preparation. But whilst the focus of the design was more towards the functional elements the brief aimed to keep the room as open-plan as possible for aesthetics and comfort.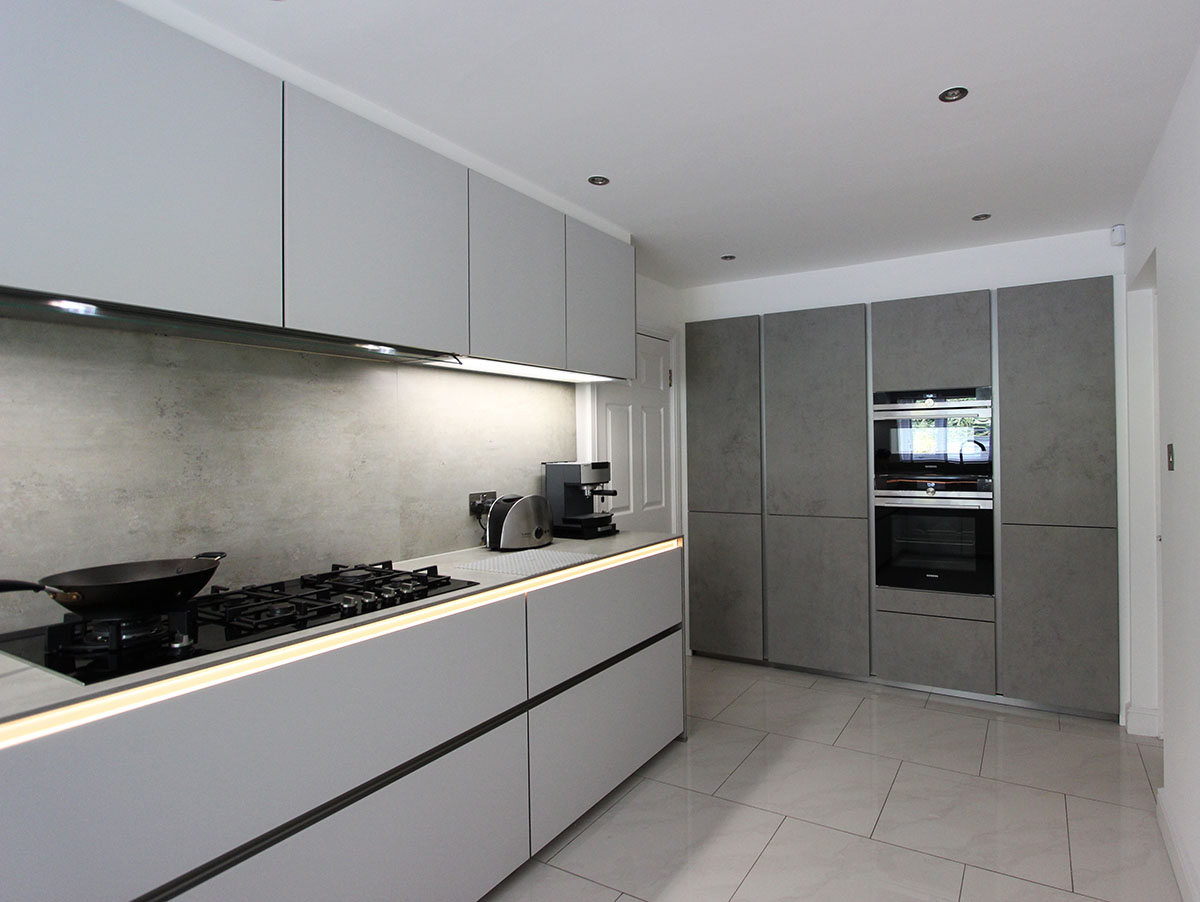 above: The use of the Concrete Ceramic textured surface to the tall bank offers a built-in solution that retains clean lines and a flush profile despite the fridge-freezer, overs and larder units contained within.
below: Seen from this angle the Crystal Grey door fronts offer a nice matt finish in very subtle contrast to the Concrete Ceramic of the tall bank to create a very on trend use of a grey colour tone.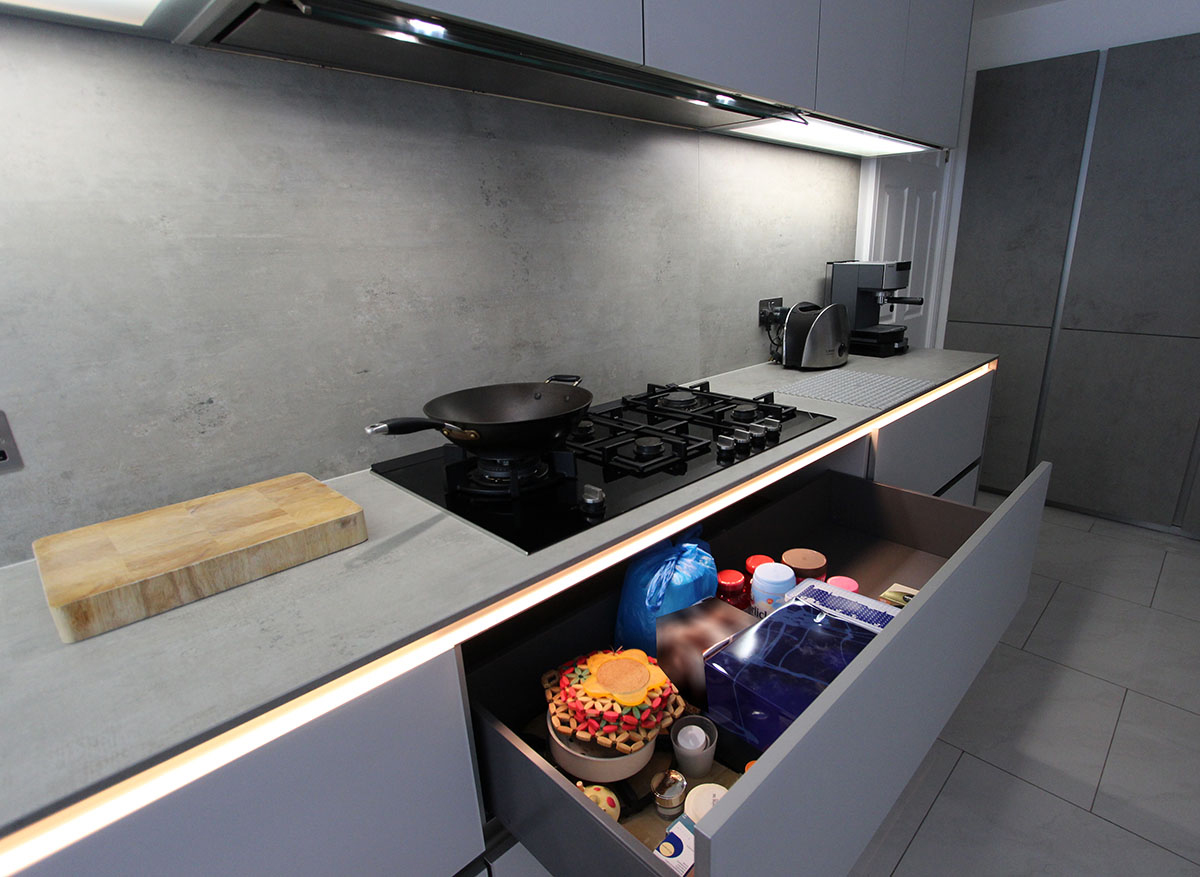 above: Beneath the gas hob (with Wok burner) is an example of how much storage the Schuller drawer packs offer. With superior weight ability in its class the Schuller drawer packs allow homeowners far better access to their stored items, than traditional cupboard.
below: With a Concrete Ceramic back-splash and worktop the overall design aesthetic is very textured and designer inspired.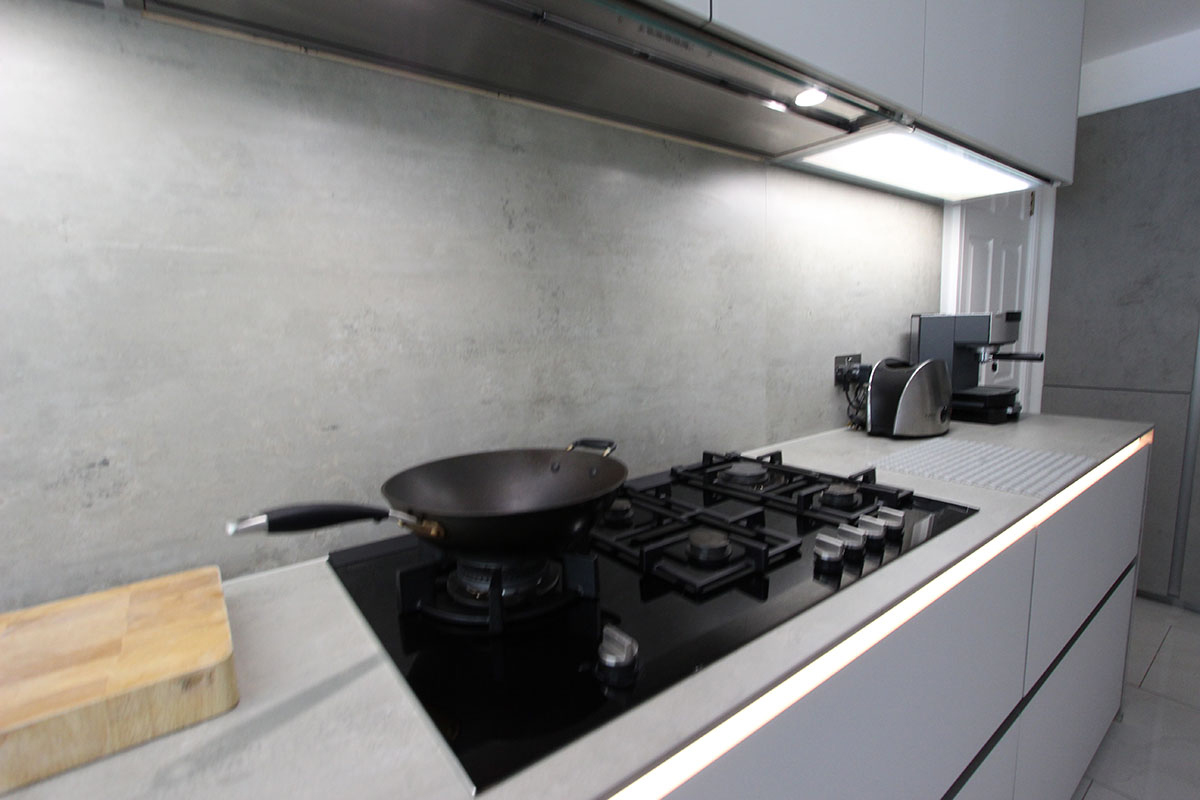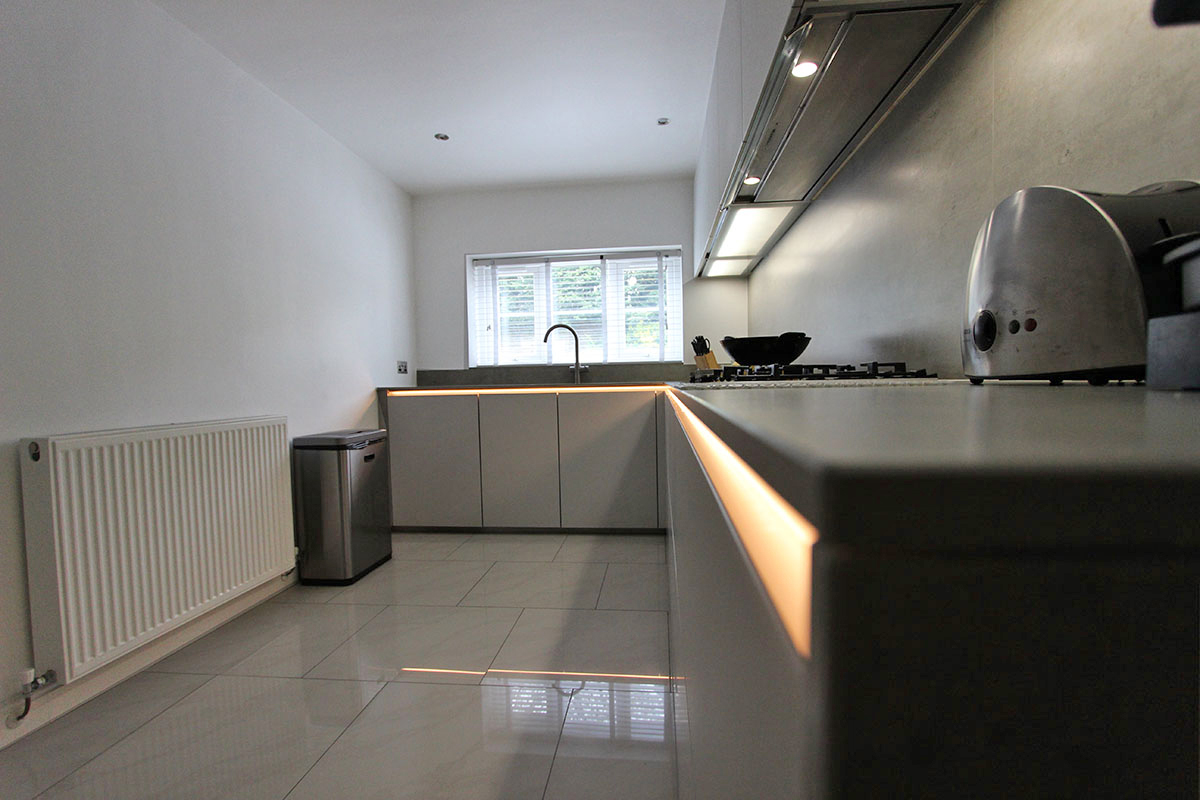 above/below: From the above and below images the under counter lighting is on full view. With the ability to change colour and increase/decrease the brightness the lighting can be changed to reflect the mood or requirement to an almost infinite level of personalisation.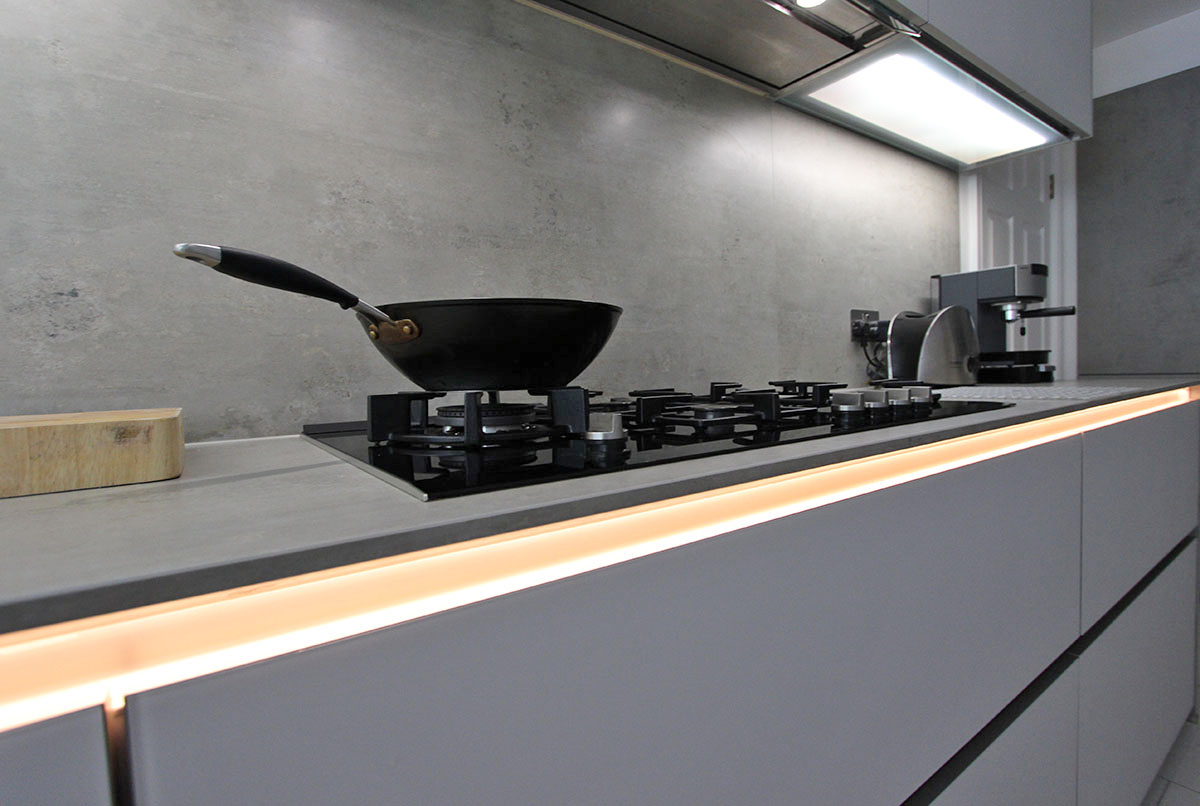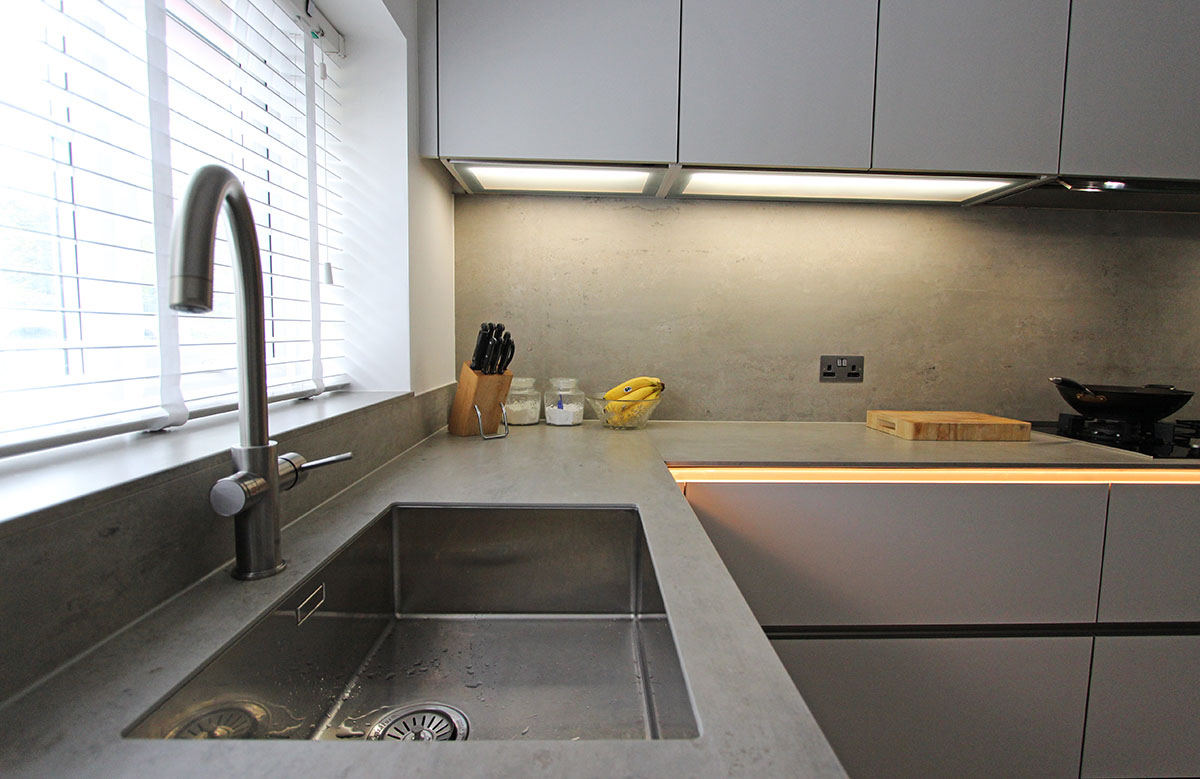 above: The sink is perfectly framed within the worktop cutout and offers a clean profile with views out to the front lawn and green surroundings.
below: Seen here is the Hot Water Tap with instant hot water.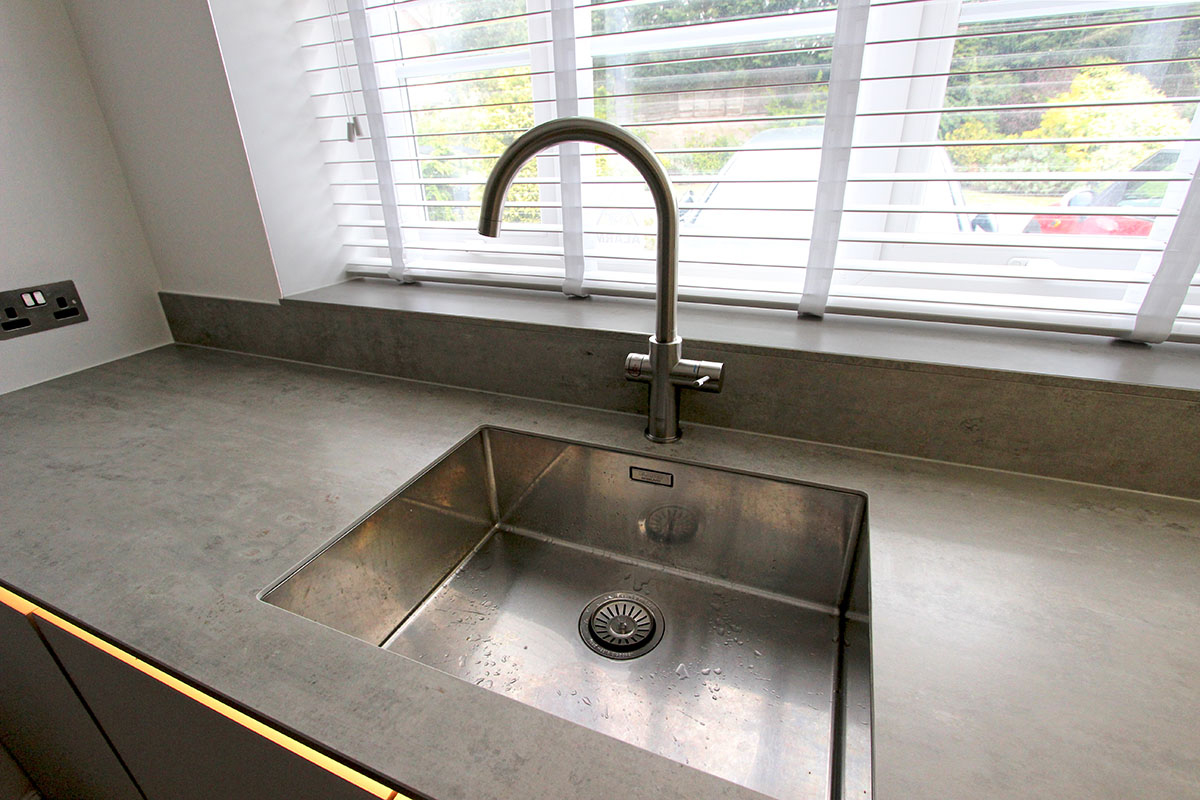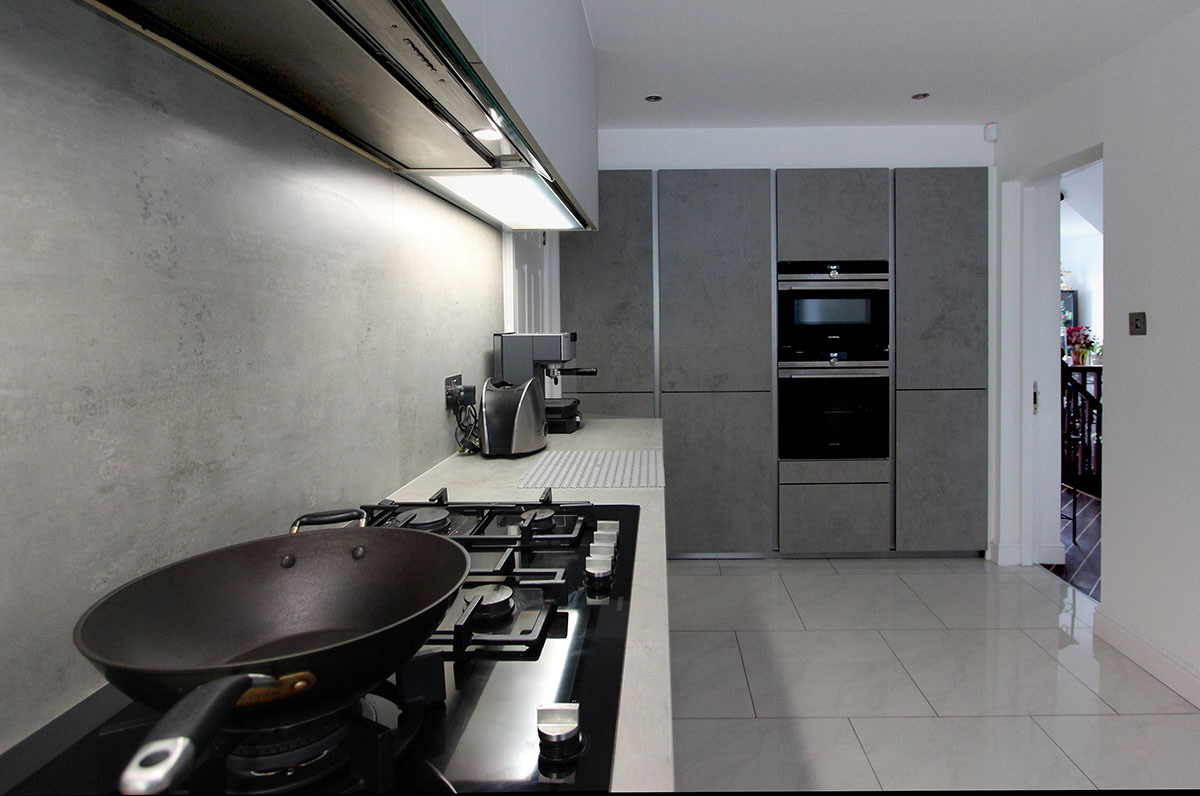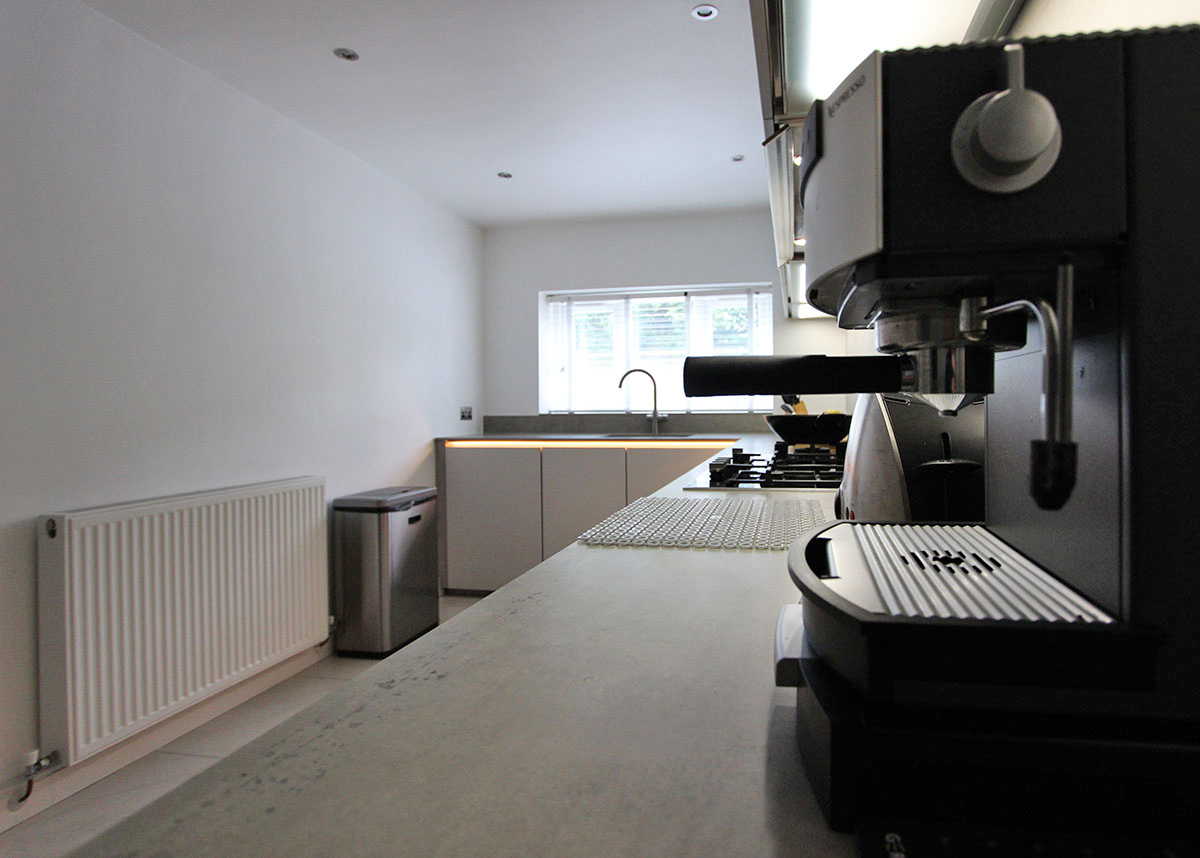 German Kitchens NW are the UK's leading supplier of German made kitchen furniture form Schuller and Next 125 Kitchens.
Being a Master Siemens Partner and an AEG Appliance Partner we are also able to offer near trade prices for Siemens and AEG appliances when purchased with our furniture, as part of your next kitchen design project.
If you want to talk more about Schuller CERAMIC CONCRETE, or any other style you can speak to a designer today.