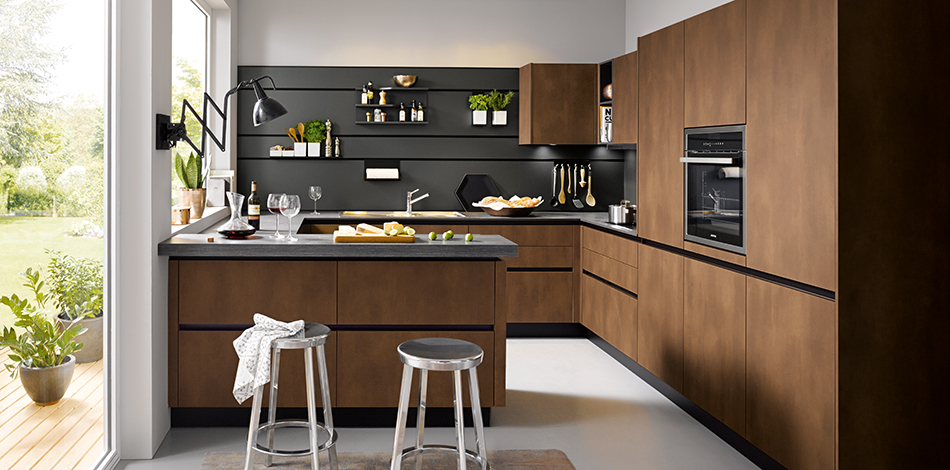 This is the very on trend Schuller Targa Steel Bronze door style in a UV lacquer L592 to achieve a premium Steel Bronze effect finish.
Schuller Targa Steel Bronze effect is a textured finish that mimics the effects of a weathered bronze surface whilst retaining the uniform quality of finish you would expect from a german made kitchen.
Front finish: Schuller Targa Steel Bronze effect UV lacquer L592
System: 78 cm handle-less
Handle: 452
Worktop: K189 Lava Black Textured Finish
Picture details:
– All-round grip ledge in 7185 onyx black, available in a further 9 colour finishes
– Open shelf unit in L190 lava black satin – available in a further 22 satin lacquer colours
– Recess panel system and accessories in aluminium onyx black
– Flex-Boxes for drawers and pull- outs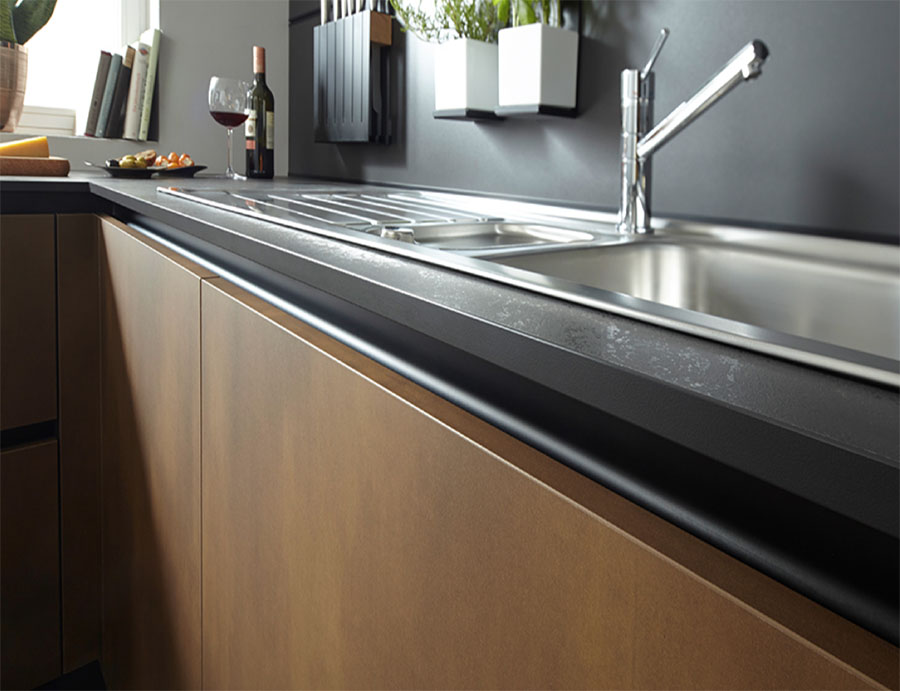 above: This photo shows the textured 'weathered' bronze effect of the Large door finish in true hands-less format.
below: The use of interior lighting adds a great deal of ambience to the design, particularly at night when the subtle lighting frames the metallic finish perfectly.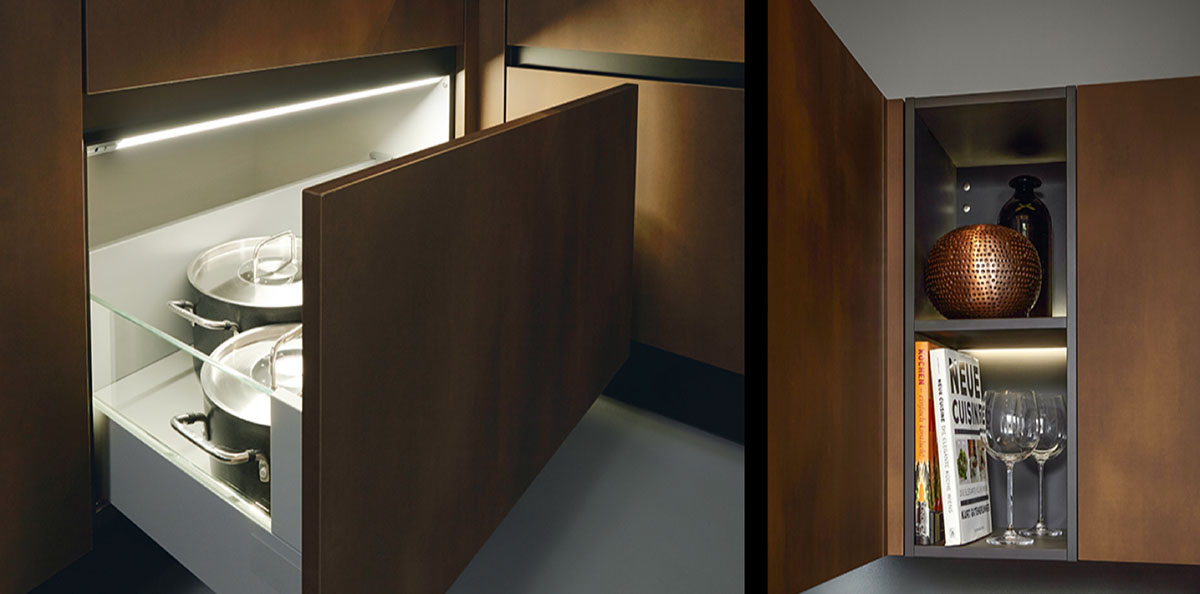 Schuller Tip-On/Off door mechanism is a simple yet brilliant option to achieve a real handle-less solution to your kitchen.
The Tip-On/Off door mechanism has a clever little catch (behind the door) that you simply push the actual door to engage and disengage the mechanism to open or secure the door and with Glassline 'real glass' door fronts, any finger marks are easily wiped clean without ever diminishing the door front or the finish, with the glass giving added protection.
German Kitchens NW are the UK's leading supplier of German made kitchen furniture from Schuller.
Being a AEG Appliance Partner we are also able to offer near trade prices for AEG appliances when purchased with our furniture, as part of your next kitchen design project
If you want to talk more about Schuller Targa Steel Bronze or any other style you can speak to a designer today.