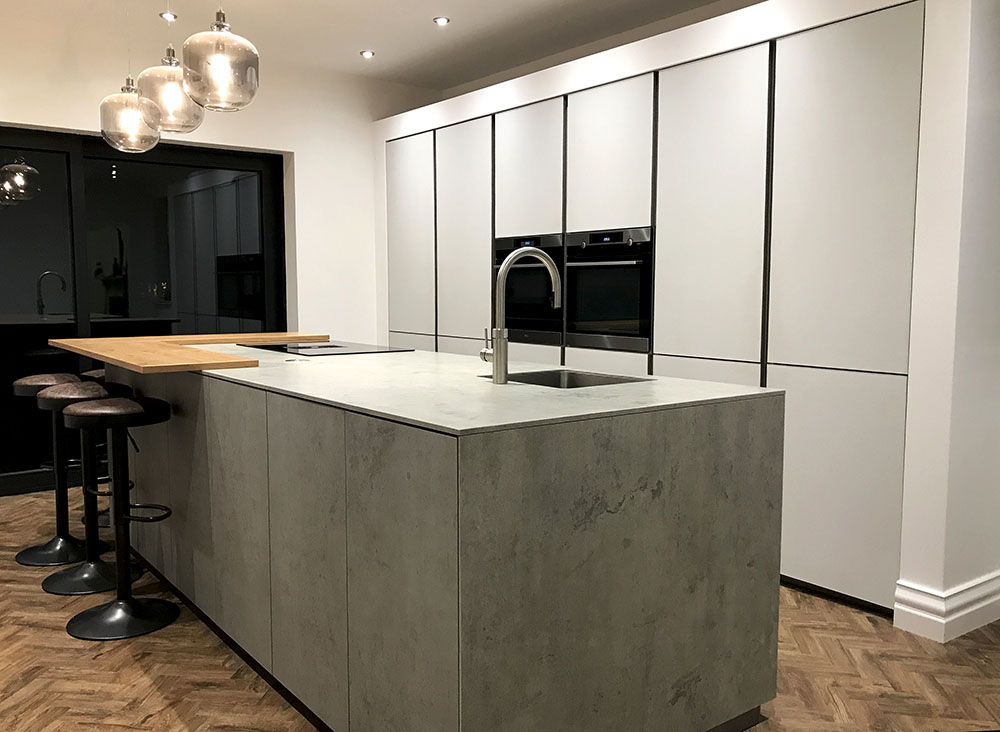 We recently completed this Glassline customer project using Schuller Matt Crystal Grey with Concrete grey panels, Quartz Grey carcase interiors and contrasting feature island using Schuller Ceramic Grey.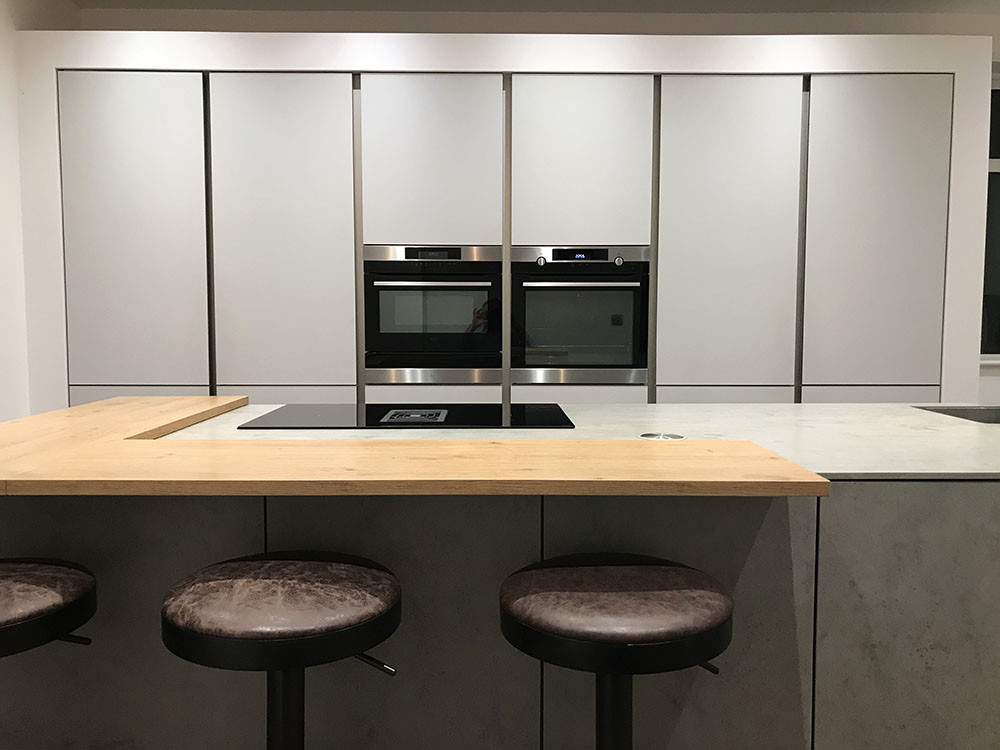 Schuller Matt Crystal Grey is a very on-trend colour choice and the Glassline door fronts offer an uber luxurious 'real glass' finish which increases the quality of the colour choice whilst giving the door added weight and protection.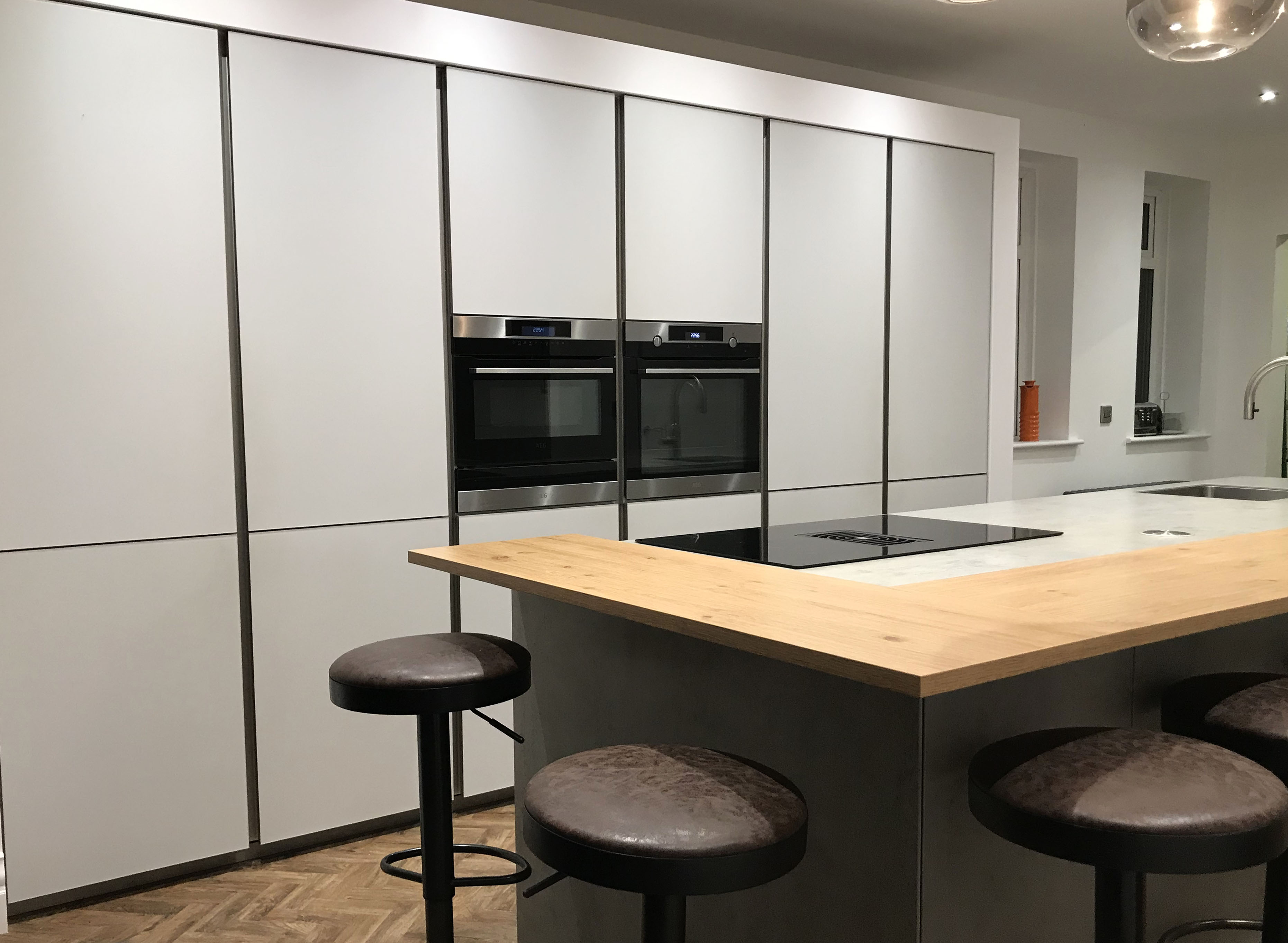 above: This photo shows the Natural Knotty Ash (overhang) breakfast bar overlayed worktop, atop the Quartz Grey main worktop to the featured island. The island also includes the superb Galileo air venting induction hob from Faber which combines cooking and extraction in one unit.
below: The use of the Ceramic and Crystal Grey door fronts to the island and main run respectively are perfectly framed against the woodblock flooring underneath so as to create an overall wonderful mix of surfaces, tones and textures in a well balanced and flowing design.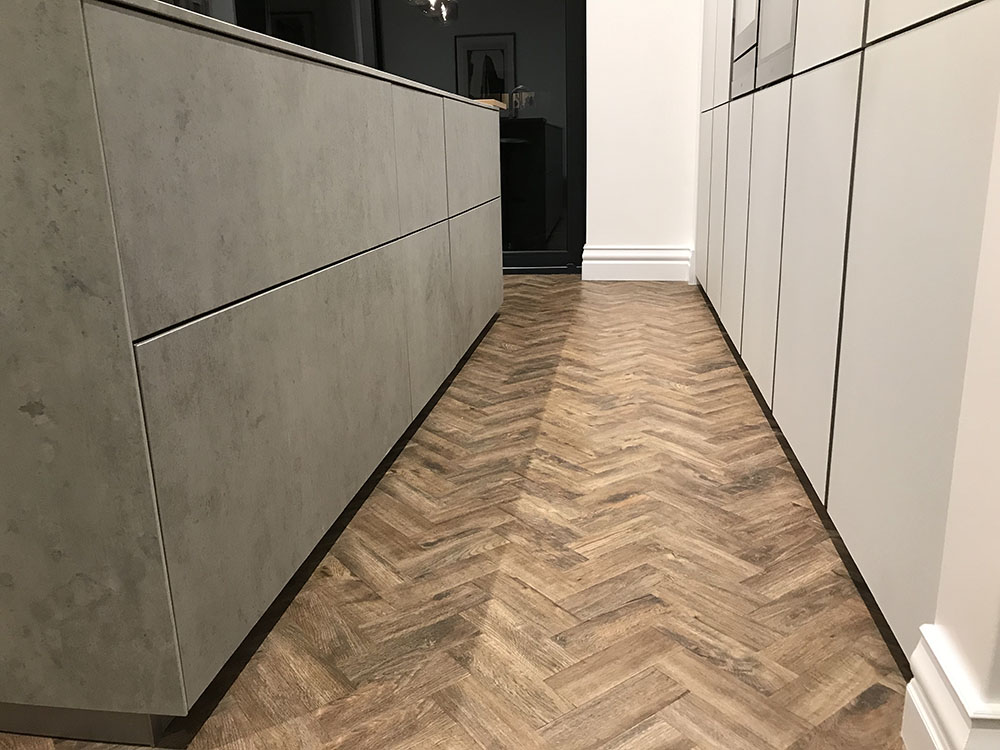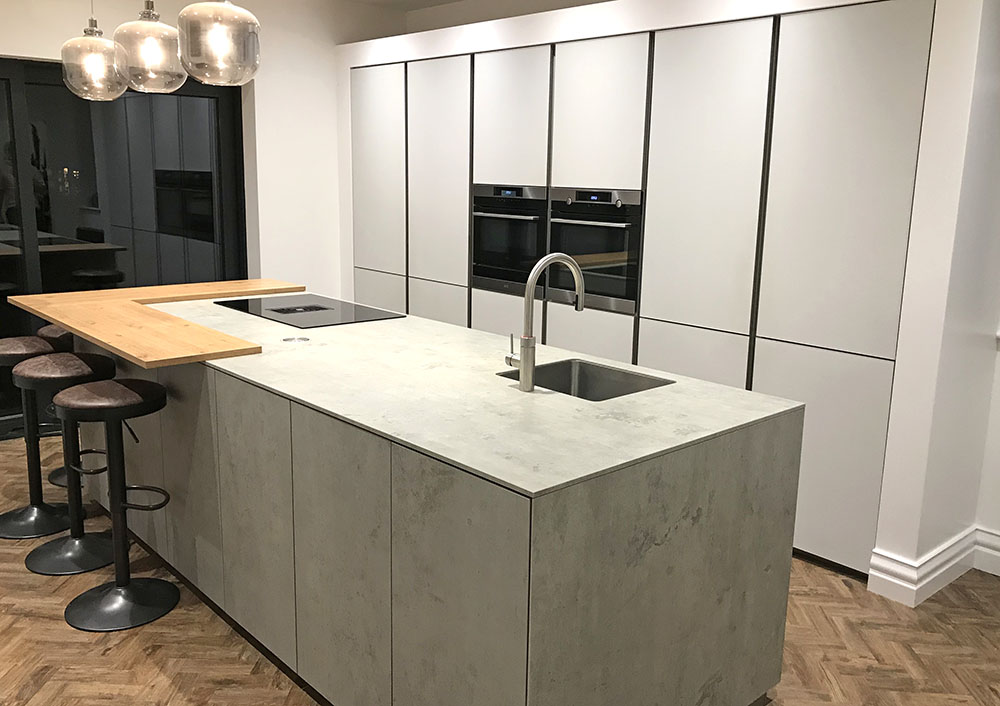 above: The view from this angle shows off the true handle-less nature of this kitchen as the Schuller Tip-On/Off door mechanism is a simple yet brilliant option to achieve a real handle-less solution to your kitchen.
The Tip-On/Off door mechanism has a clever little catch (behind the door) that you simply push the actual door to engage and disengage the mechanism to open or secure the door and with Glassline 'real glass' door fronts, any finger marks are easily wiped clean without ever diminishing the door front or the finish, with the glass giving added protection.
German Kitchens NW are the UK's leading supplier of German made kitchen furniture from Schuller.
Being a AEG Appliance Partner we are also able to offer near trade prices for AEG appliances when purchased with our furniture, as part of your next kitchen design project
If you want to talk more about Schuller MATT CRYSTAL GREY GLASSLINE or any other style you can speak to a designer today.