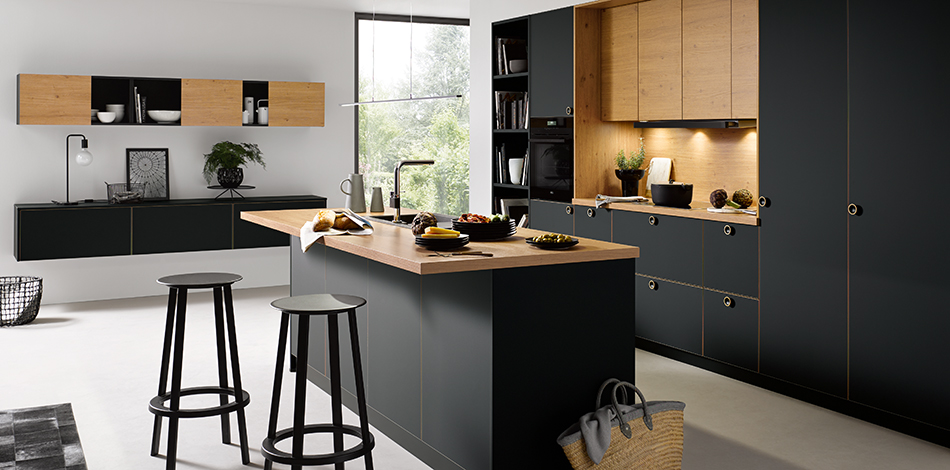 This is the very on trend Schuller Strato Onyx Black Matt (L187U) door which is the perfect choice for a premium dark matt door finish to your modern German kitchen design.
Onyx is a layered crystalline stone structure so Strato Onyx Black is a somewhat literal name for a colour choice that oozes solid, natural charm and sophistication.
Front finish: UV lacquer L187U Onyx black matt AFP mixed with K505 Natural knotty oak effect
System: 78 cm
Handle: 158
Worktop: K505 Natural knotty oak effect
Picture details:
– Front with wooden edging and anti-fingerprint technology
– Open shelf unit with illuminated back panel
– Open shelf unit with sliding-door system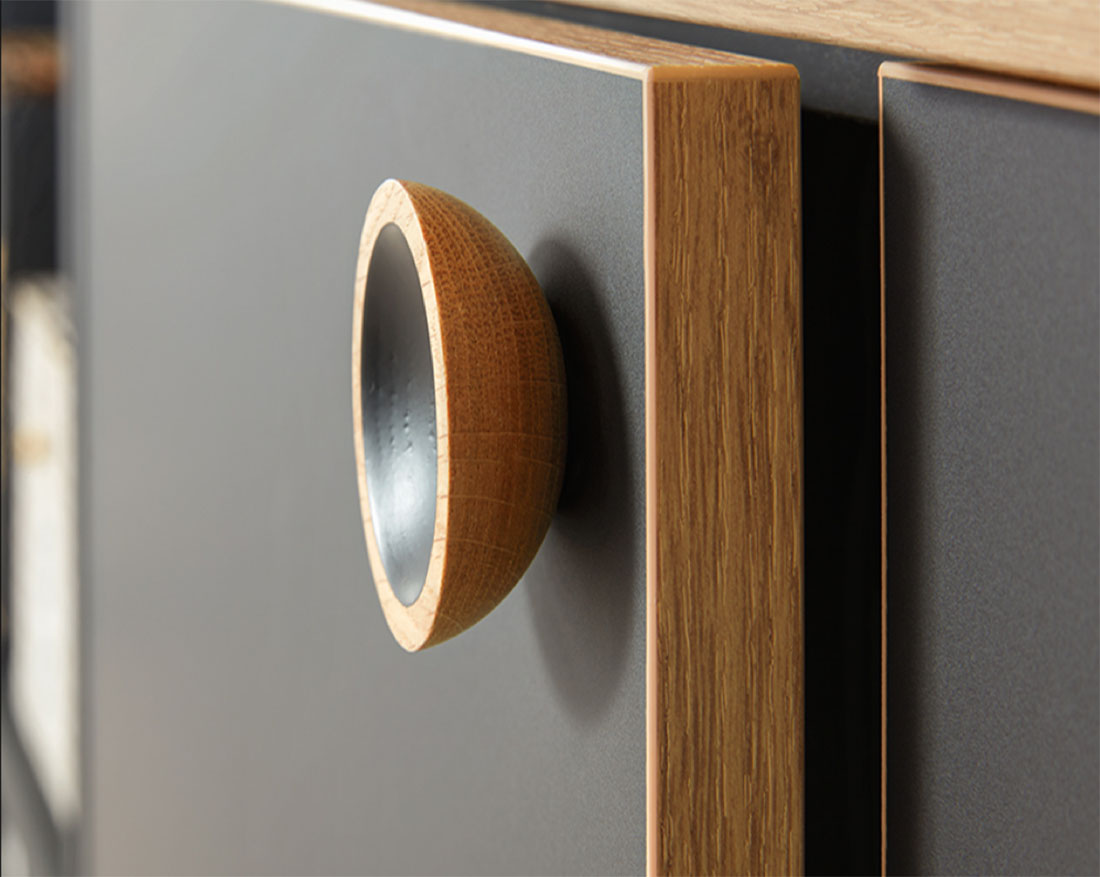 above: This photo shows the Strato Onyx Black Matt L187 door handle with matching Onyx Black Matt interior and Natural knotty oak exterior to match the combination of door finishes used.
below: The use of an anti-fingerprint coating to the Onyx Matt Black surface reduces annoying fingerprints and keeps the door surface looking cleaner for longer. below right shows the Open shelf unit with sliding-door system and illuminated back panel which is a great solution for open plan living.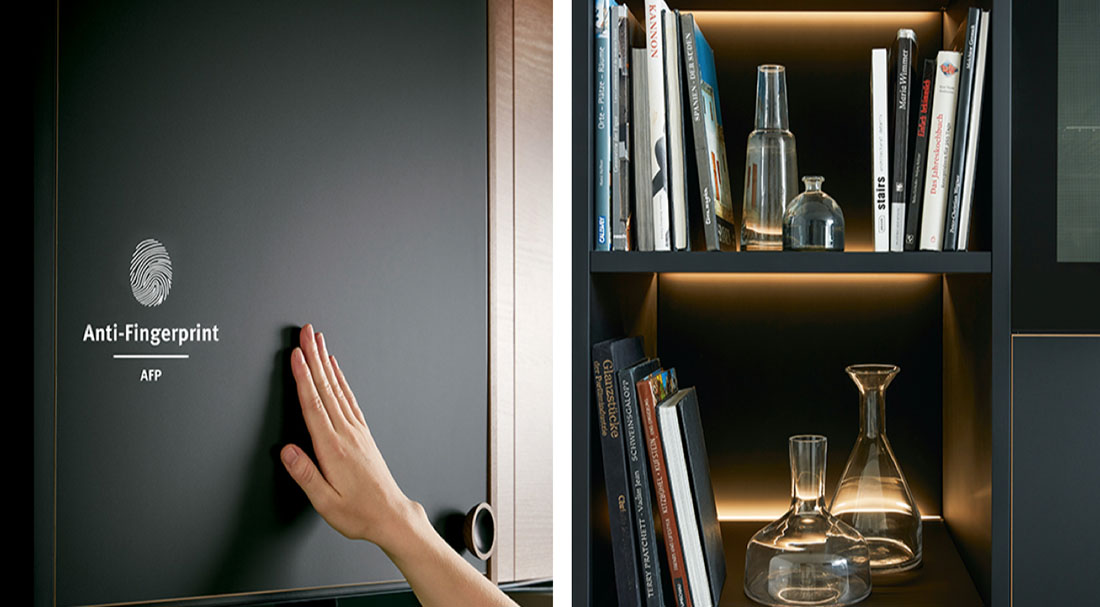 Monochrome colours have moved with the times and with Schuller and the Designer brand Next125, the options for using monochrome are almost endless, with an abundance of textured or solid choices throughout the spectrum.
German Kitchens NW are the UK's leading supplier of German made kitchen furniture from Schuller.
Being a AEG Appliance Partner we are also able to offer near trade prices for AEG appliances when purchased with our furniture, as part of your next kitchen design project
If you want to talk more about Schuller Strato Onyx Black Matt or any other style you can speak to a designer today.