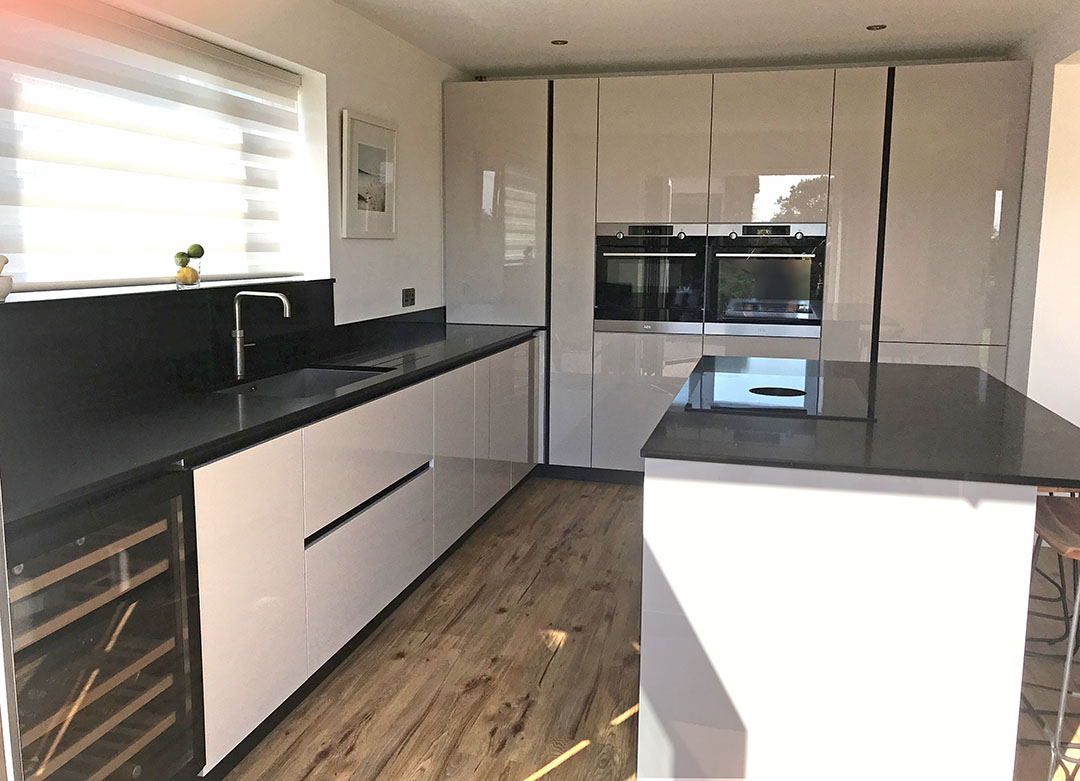 We recently installed this Schuller Fino German kitchen using the Fino door style in L211U Sand Grey High Gloss from our Schuller Chester showroom.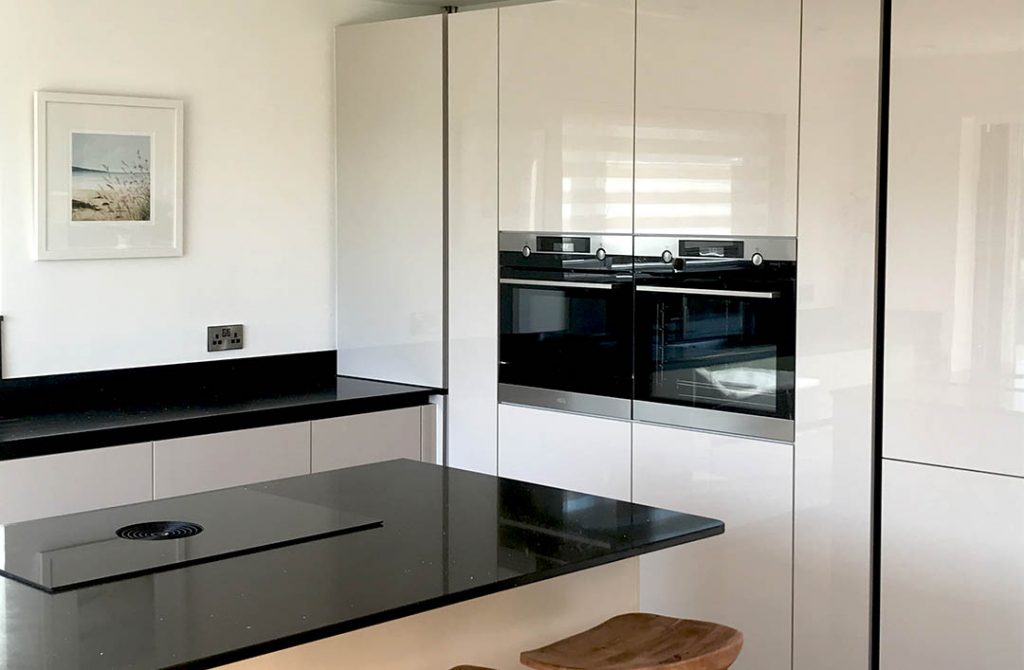 above: This image shows the true handle-less style of this engaging Schuller Fino German kitchen, finished in Sand grey and the high gloss finish really adds a warm and luxurious feel when there is a reasonable amount of natural light available in the room.
below: From this angle the island with a food preparation area and X Pure model of induction hob with integrated extraction by Bora. With industry leading downdraft extraction from the Bora hob, there is no need for overhead extraction. As a result the kitchen is more open with uninterrupted visuals.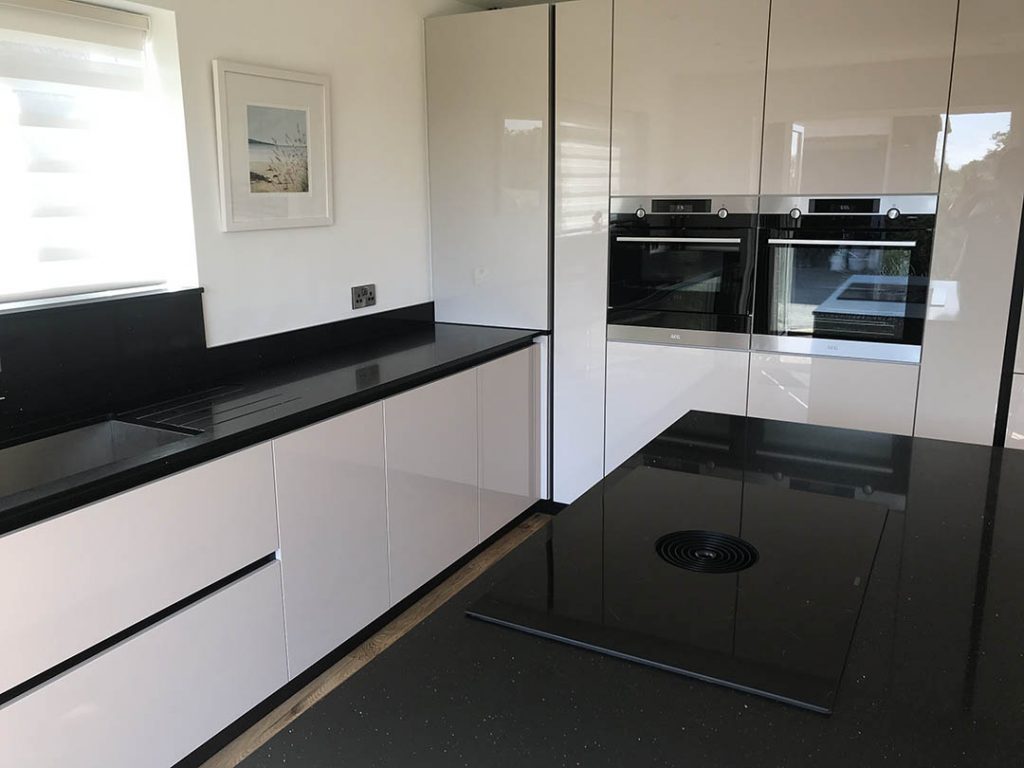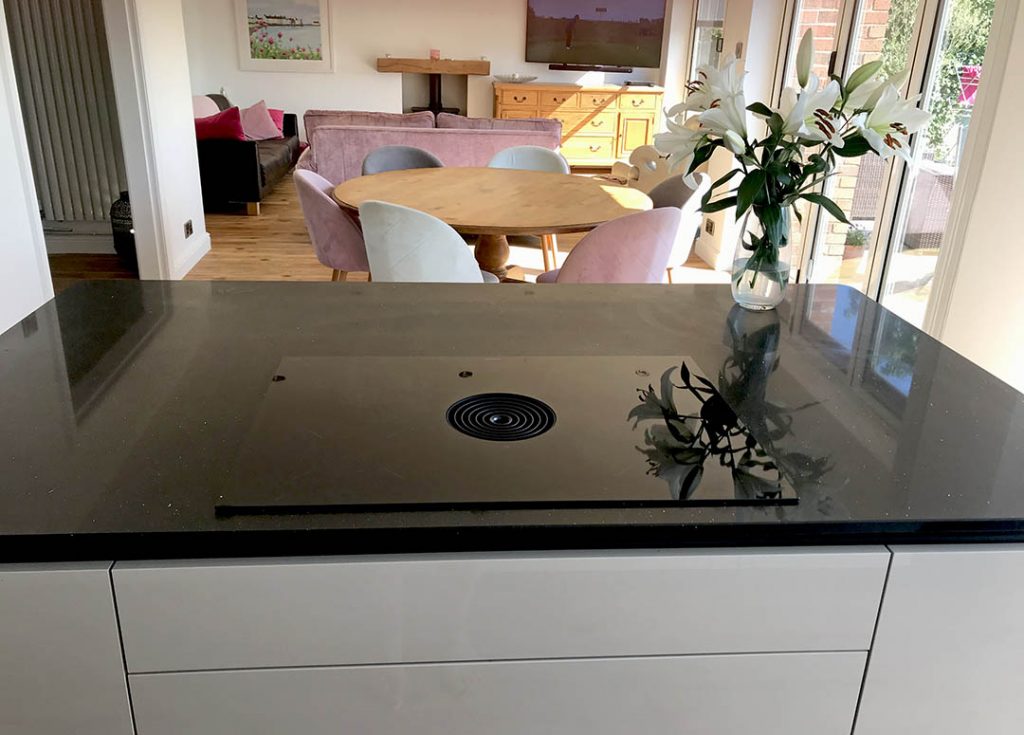 above: This image shows the Bora X Pure extraction hob in full. The Bora X Pure is the 2020 Red Dot Design Awards winner and boasts an extra-wide cooktop with a distinctive air inlet nozzle. Surface induction allows for maximum flexibility in terms of where you place your pots and pans. This highly elegant, minimalist compact system with its innovative sControl touch controls is flush-mounted, extremely quiet and extremely intuitive.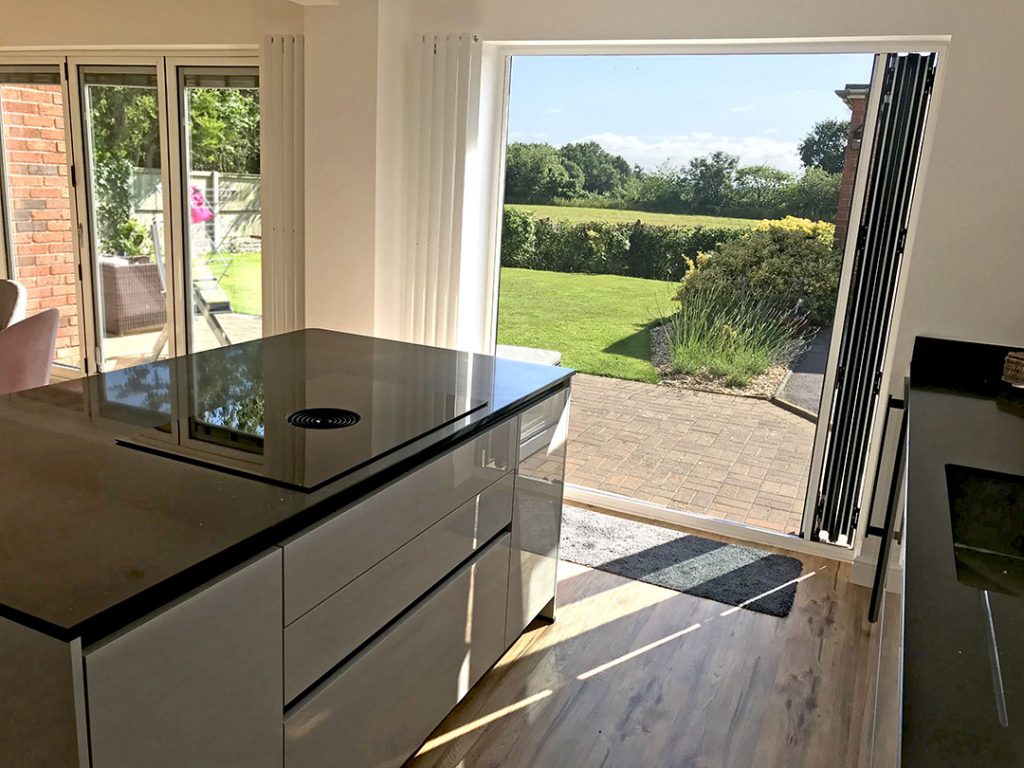 As a Full Service company we Design Plan and Install your new Schuller German Kitchen and project manage from start to finish and in addition to fitting the furniture we also complete any plumbing, electrical and gas works, in addition to Extensions, Windows and Bi-fold doors.
If you want to talk more about Schuller Kitchens or Next125 why not speak to a designer today at Schuller Kitchens Chester.