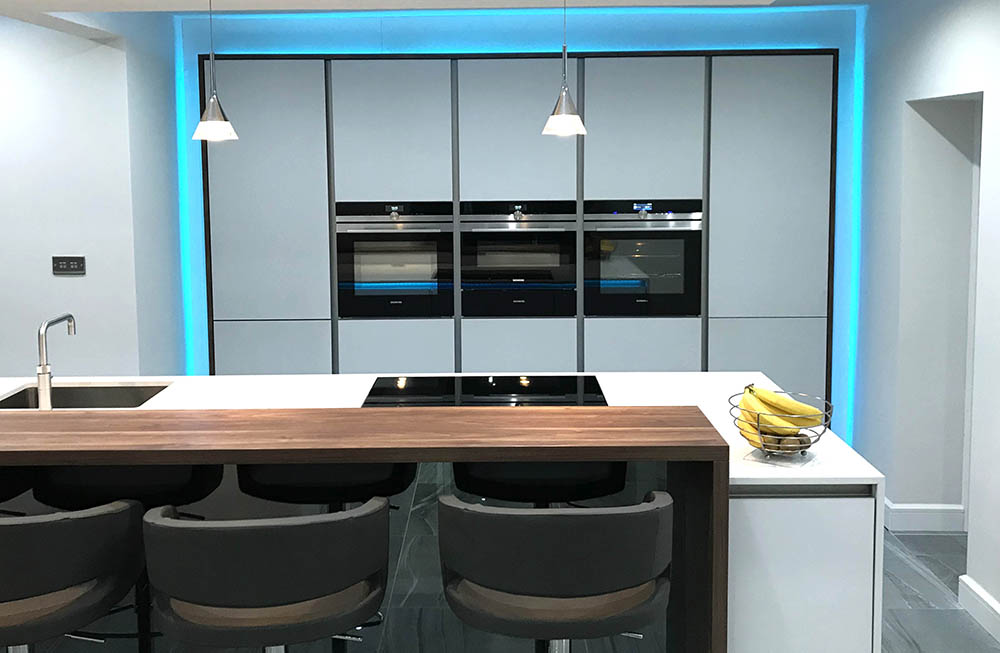 We are the UK's leading supplier of Schuller German Kitchens and a Master Siemens Partner and this recent project was completed using the flagship Next 125 brand and the sumptuous NX902 door in Glass Gloss Crystal Grey.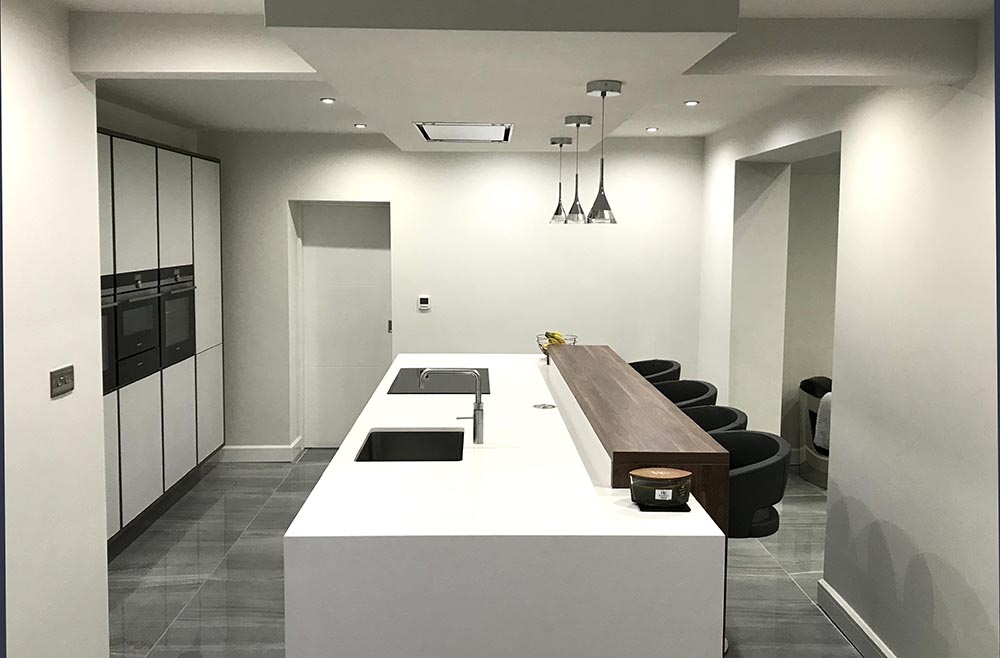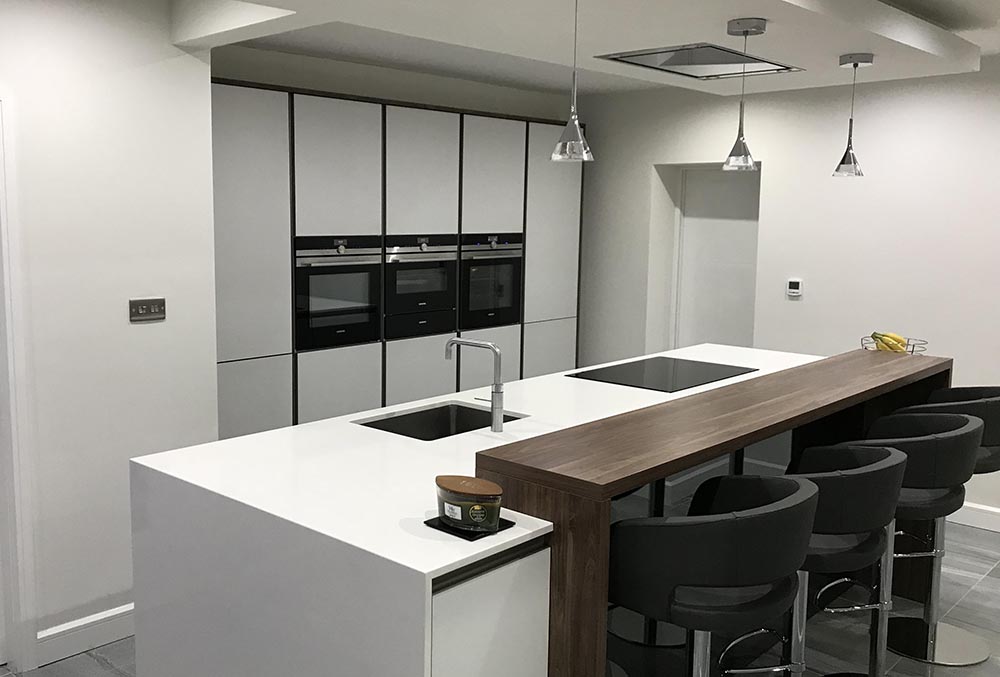 The NX902 Glass Gloss Crystal Grey to the tall bank is nicely offset by the Glasline Crystal White Gloss door finish to the island and the Old Oak work surface. The island is functional and yet offers an informal dining and entertaining option that allows the cooking zone to be interruption free and the little finishing touches such as the pop up power next to the breakfast bar keeps the action areas of the surface free from clutter.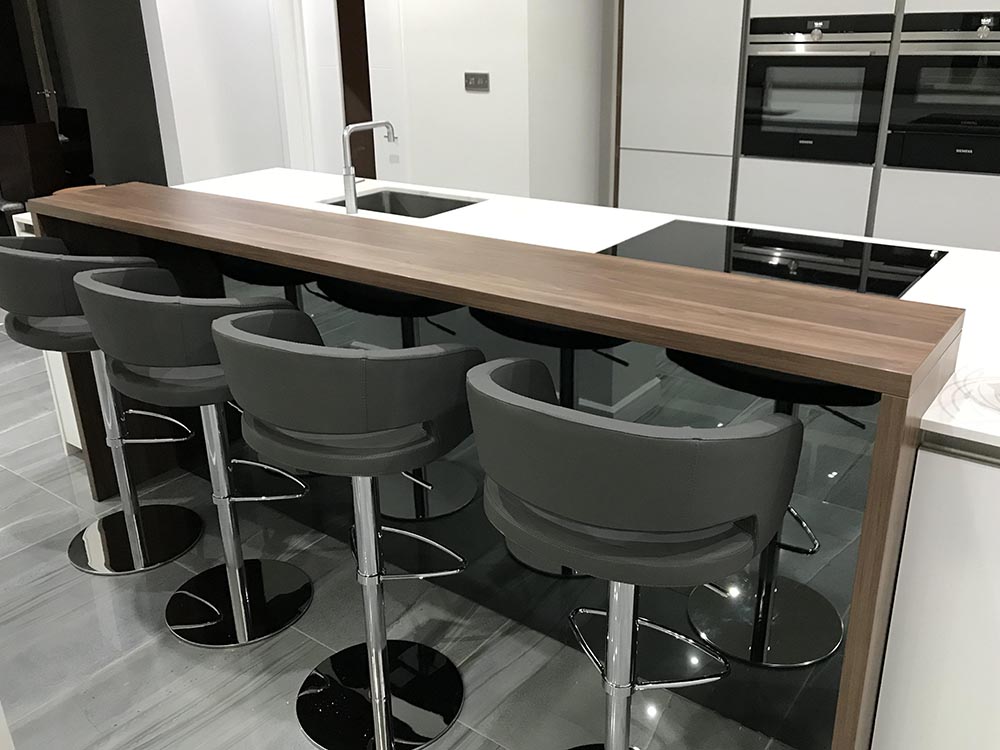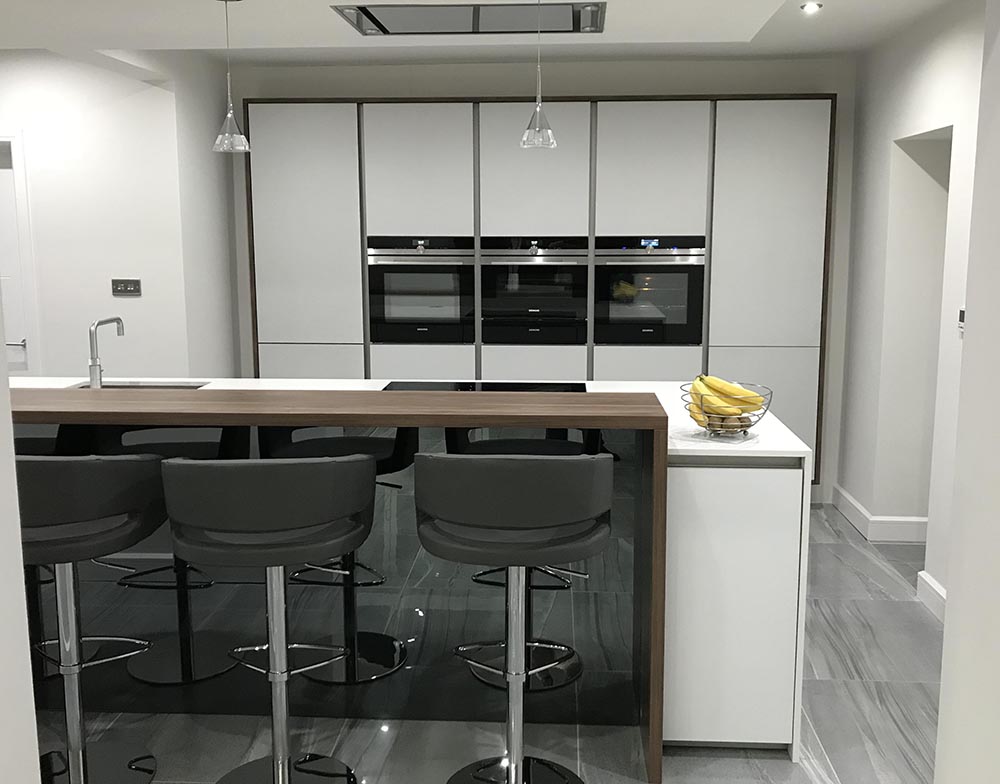 The glass finish of the NX 902 fronts creates completely new design options. The soft, shimmering surfaces appear pure and exquisite when combined with bright colours, or opulent and noble when combined with darker colours. A surface finish that gives your kitchen its own very personal stamp and clearly distinguishes it from other kitchen fronts.
Real Glass Door Fronts
The defining feature of the Next 125 'Real Glass' door fronts, either in High gloss or Satin finishes, are the 3 mm thick toughened glass that offer superior design aesthetic and high levels of protection to ensure the high quality finish underneath is shielded adequately. The rear side is fully lacquered and with a 16 mm thick wood-based material panel. To offer ever further quality protection the glass edge is shielded further with an all-round decorative edge covering. The net result is that the light reflects and refracts in the high-quality surface, with impressive effects that will last for years to come.
FANCY Next 125 German kitchen in NX902 Glass Gloss Crystal Grey for your home?
We have a showroom in Cheadle, Manchester with a mix of Schuller kitchens on display plus we offer a Free Home Design Visit service covering areas such as Liverpool, Manchester, Chester and London and the South and more so please get in touch to order a brochure or speak to our Design Team.