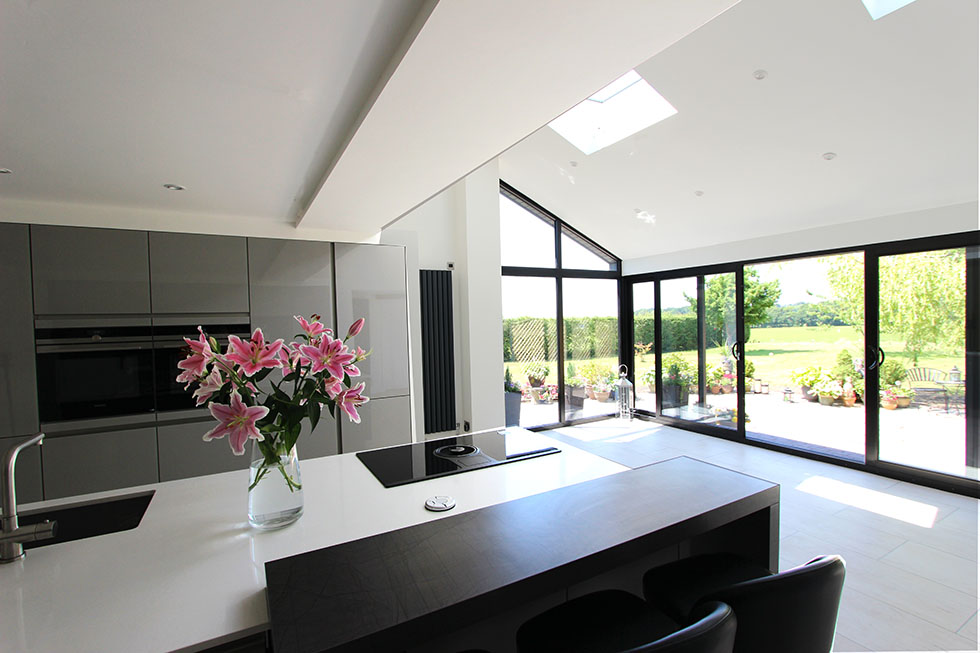 This recently completed Schuller Next125 designer german kitchen and house extension  project included the design, planning and build of the sleek and contemporary building extension so as to increase the kitchen/living space footprint and to install and showcase the new Schuller kitchen we also designed and installed.
Our in-house Design and Planning team project managed the entire kitchen and extension project form start to finish and included everything from site surveys, architectural drawings, planning and building regulations through to the build of the steel work and extension and finally the installation of the kitchen and as the photos confirm, the completed project looks fantastic. Whilst this is a modern and contemporary design it is still faithful to the old stone exterior of this 300+ year old rural cottage.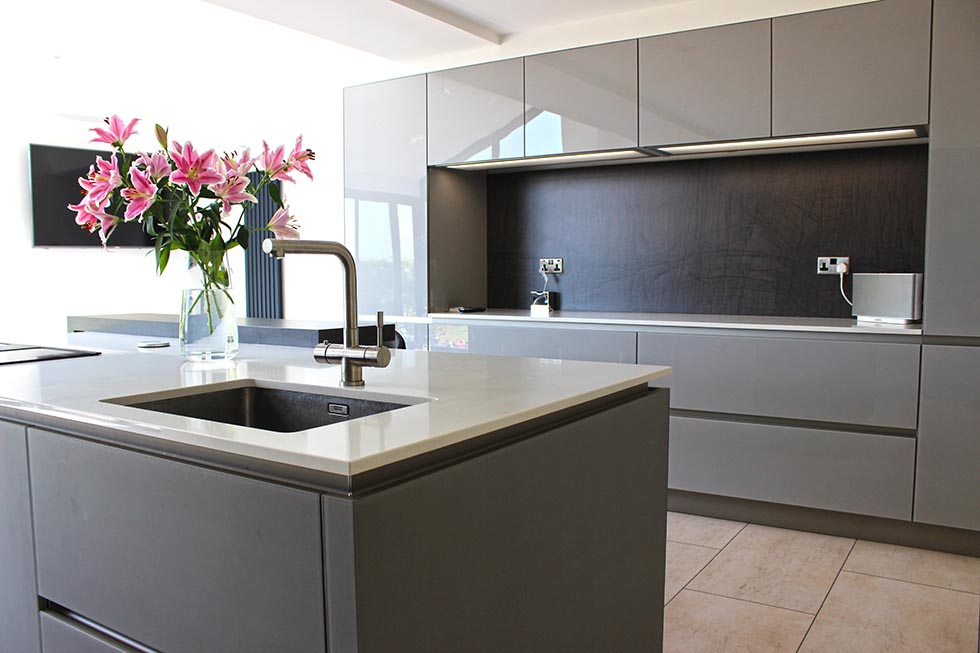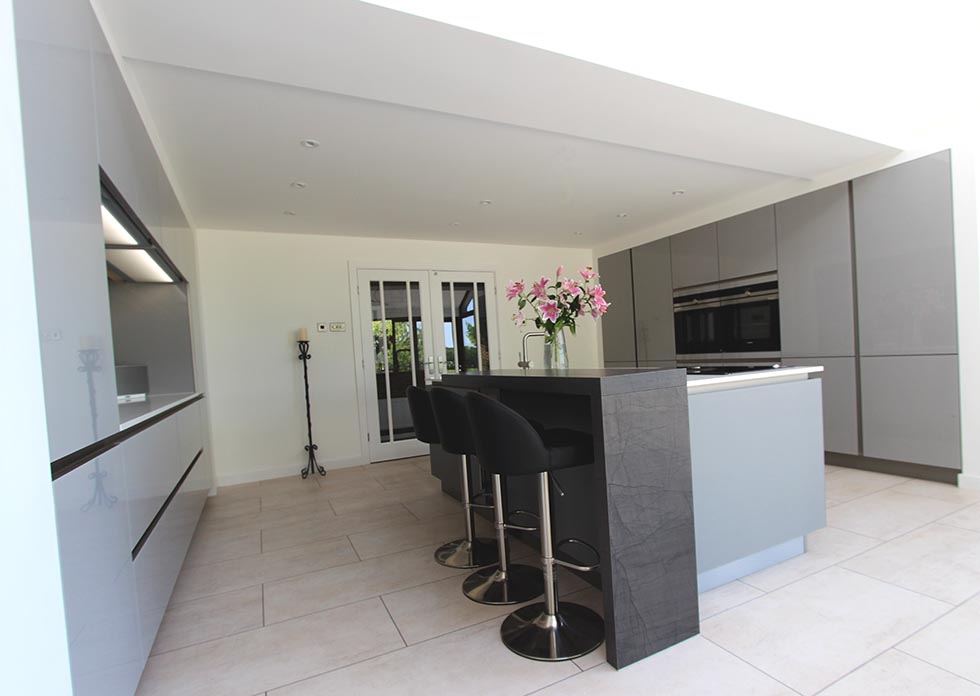 above: the tall banks of NX901 Gloss Glass Stone Grey were purposely built in to book-end the room but leave the floor space maximised and minimalist. The recess was built to allow full height furniture without any void so as to give it a made to measure appearance and the featured island also in Gloss Glass Stone Grey with the breakfast bar in Old Oak Barrique to offer a subtle texture change.
below: Seen from this angle the breakfast bar, with its designed void is very on-trend in architecturally driven german design and helps to suitably frame the kitchen island into a focal point of the room and the Old Oak Barrique used for the breakfast bar also features in the decorative panelling to the rear wall.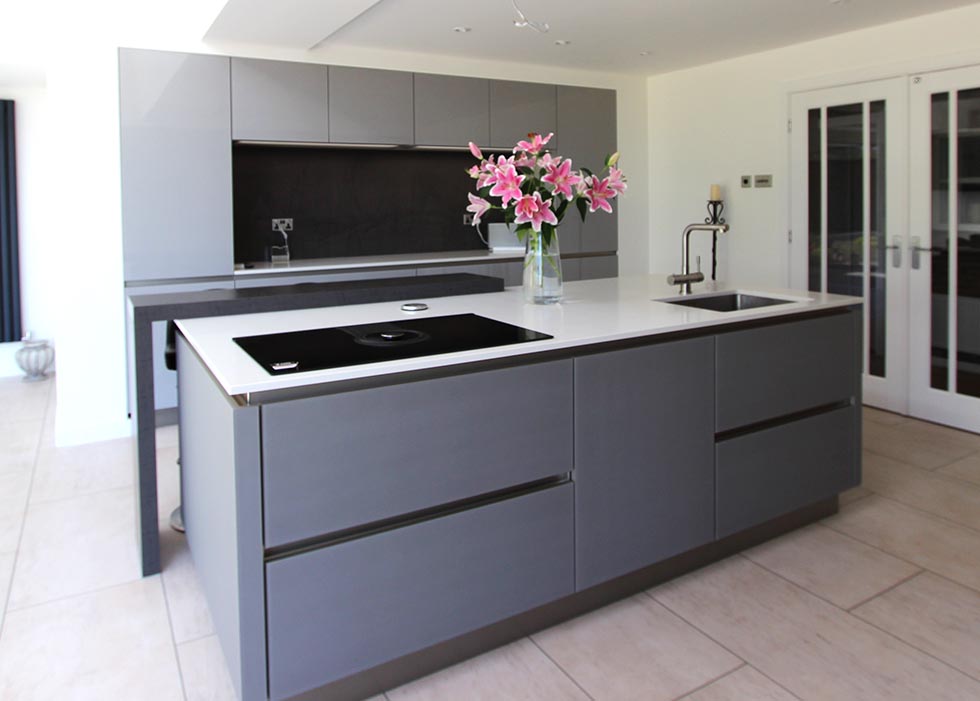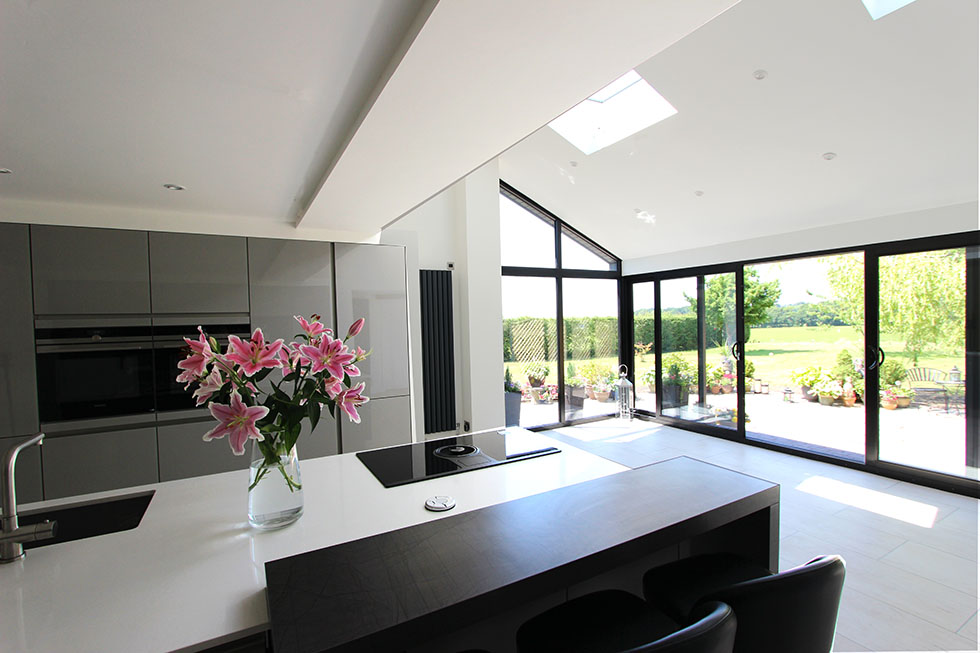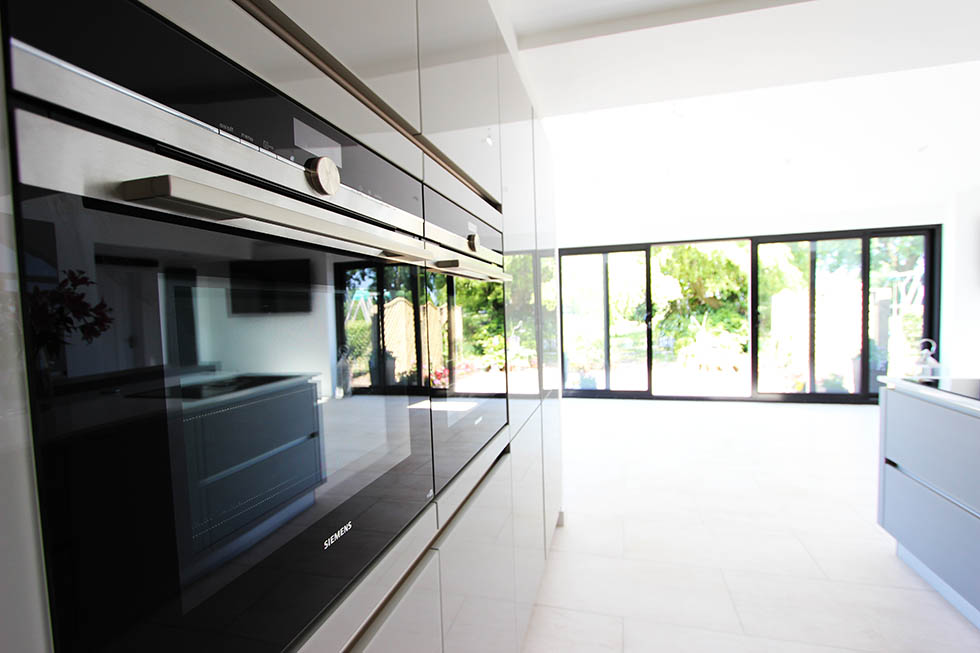 above: We can see the twin Siemens single iQ700 ovens which fit perfectly and the doors and polished stainless steel even add depth and reflect the light wonderfully to keep the design warm, bright and inviting. Siemens appliances also include a Siemens 60cm Fully Integrated Dishwasher
below: Seen here is the AEG downdraft induction hob which has 4 cooking zones and is a fantastic new addition to the AEG range and offers the designer kitchen a designer black glass induction hob complete with integrated downdraft hood.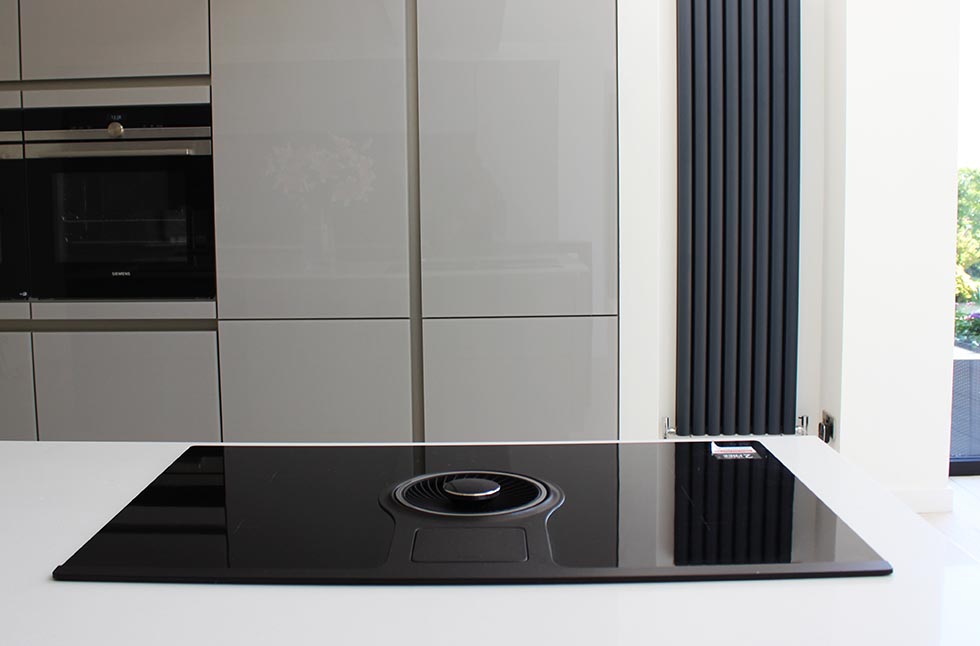 Want to see what the AEG downdraft induction hob is all about? Check out the video below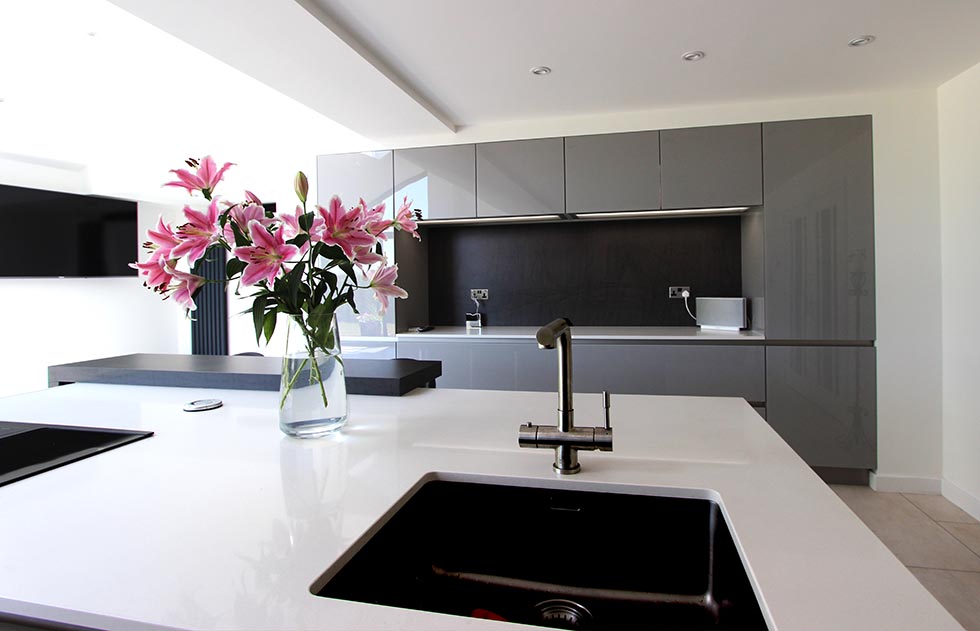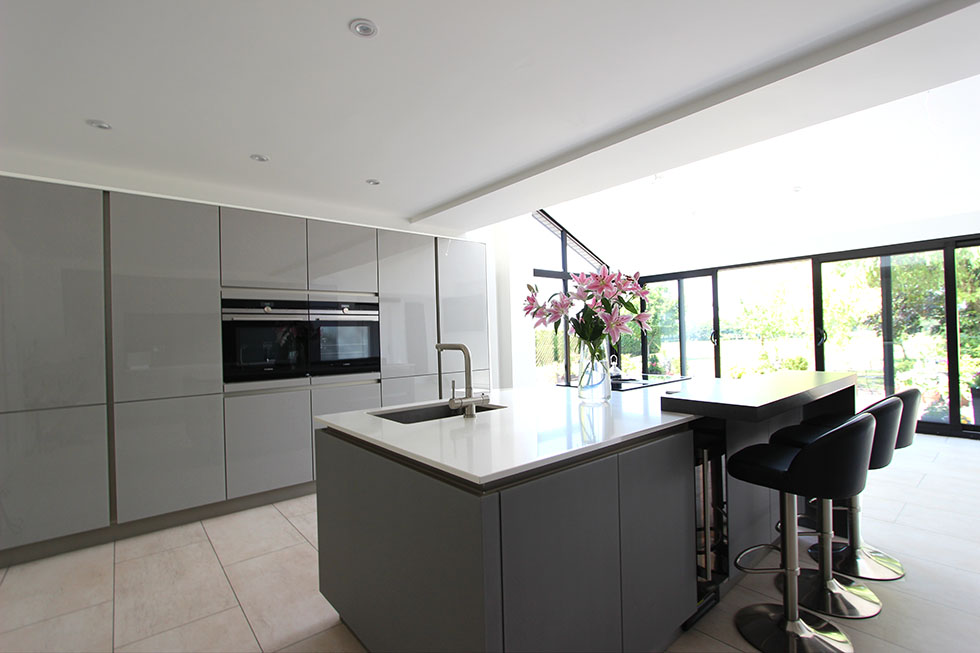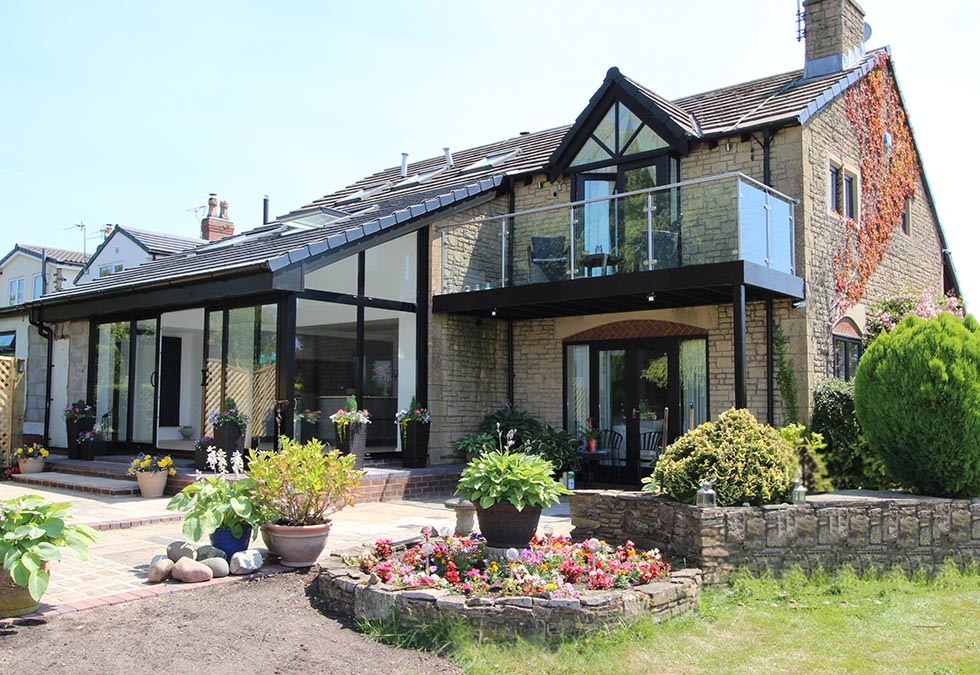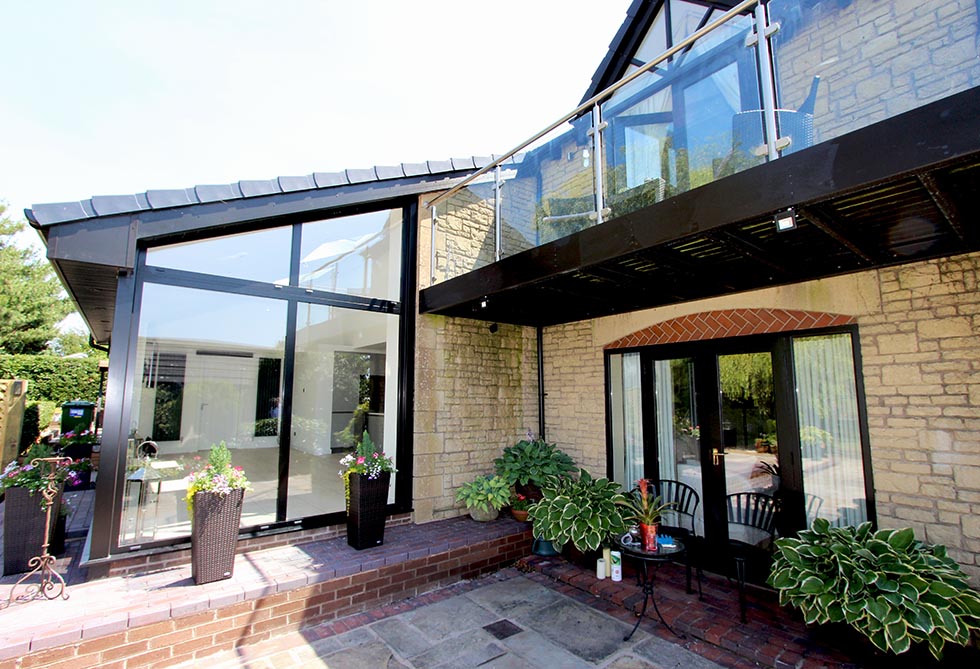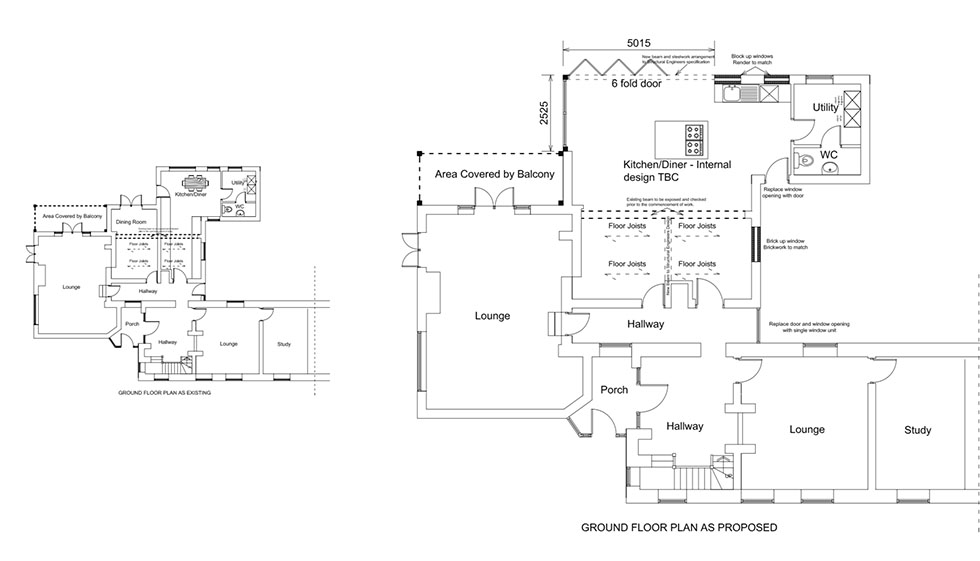 LDK Schuller is the UK's leading supplier of German made Next 125 & Schuller Kitchens and we are also a Master Siemens Partner able to offer near trade prices for Siemens appliances when purchased with our furniture.
if you would like to know more about how we did this Designer German kitchen and house extension please feel free to call or arrange for a showroom visit.
We have a showroom in St Helens Lancashire and a new showroom in Cheadle Manchester and with our in-house team are able to offer a complete home renovation and house extension solution to include design and planning, regulations, building and furniture for kitchens, living rooms, home office and bedrooms.