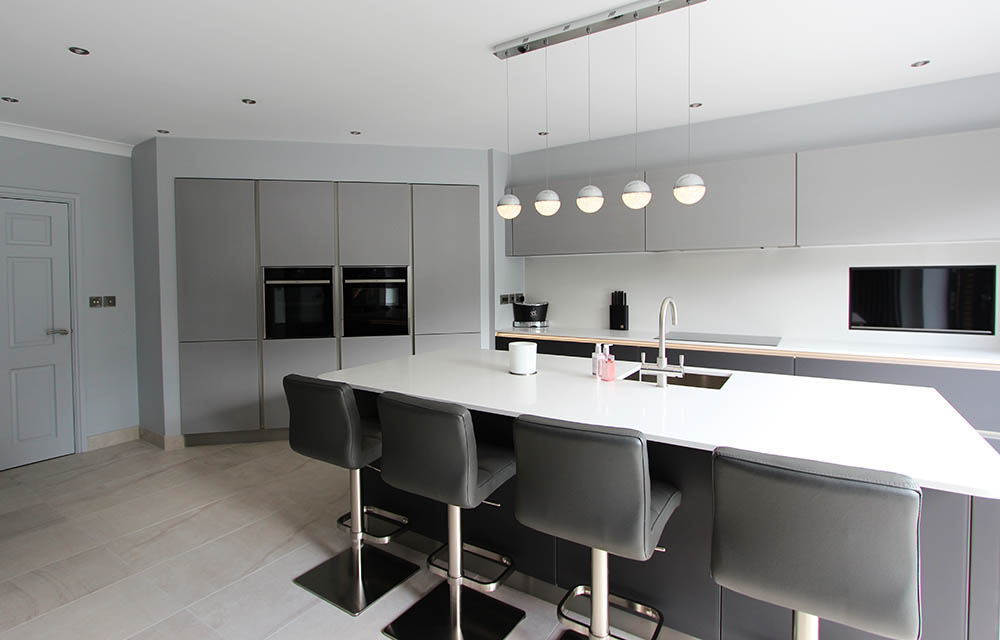 This recently completed Schuller Next 125 designer german kitchen in stunning matt grey benefits greatly from the large open plan footprint afforded to it in a lovely executive home in Middleton, Greater Manchester.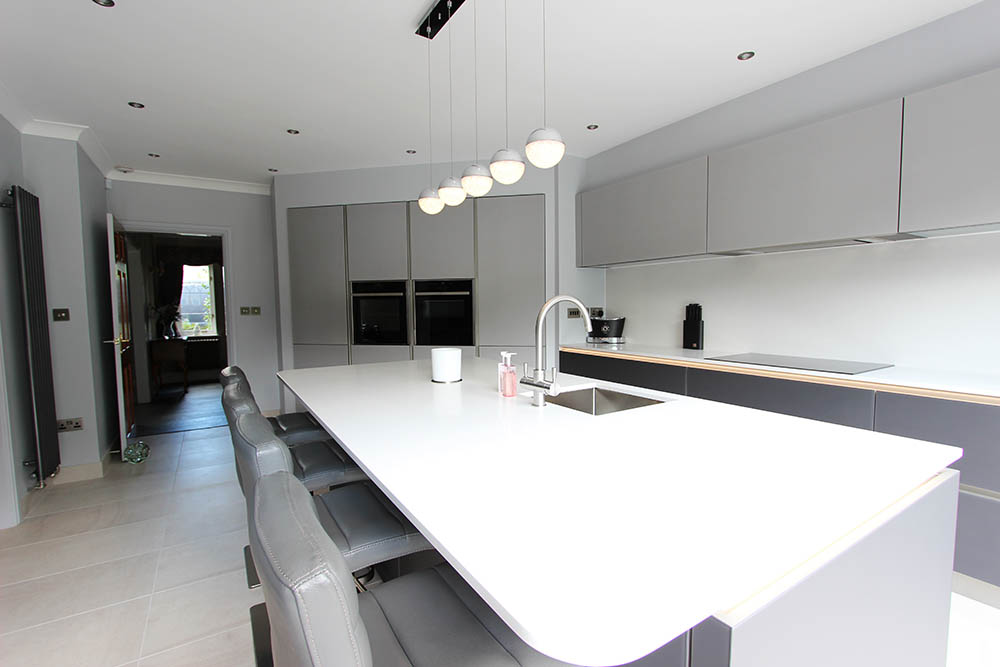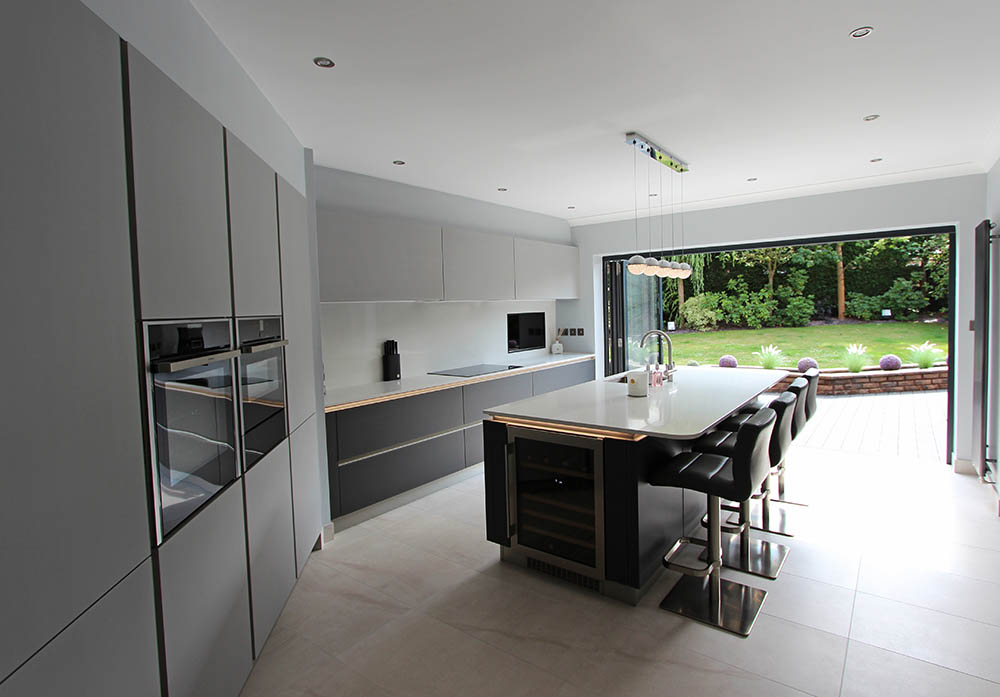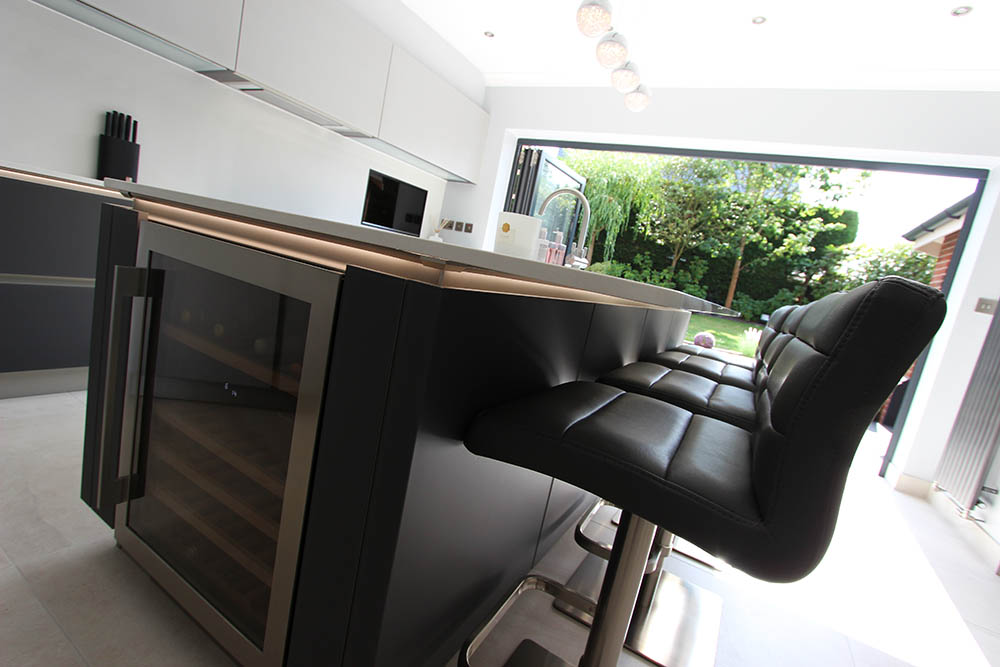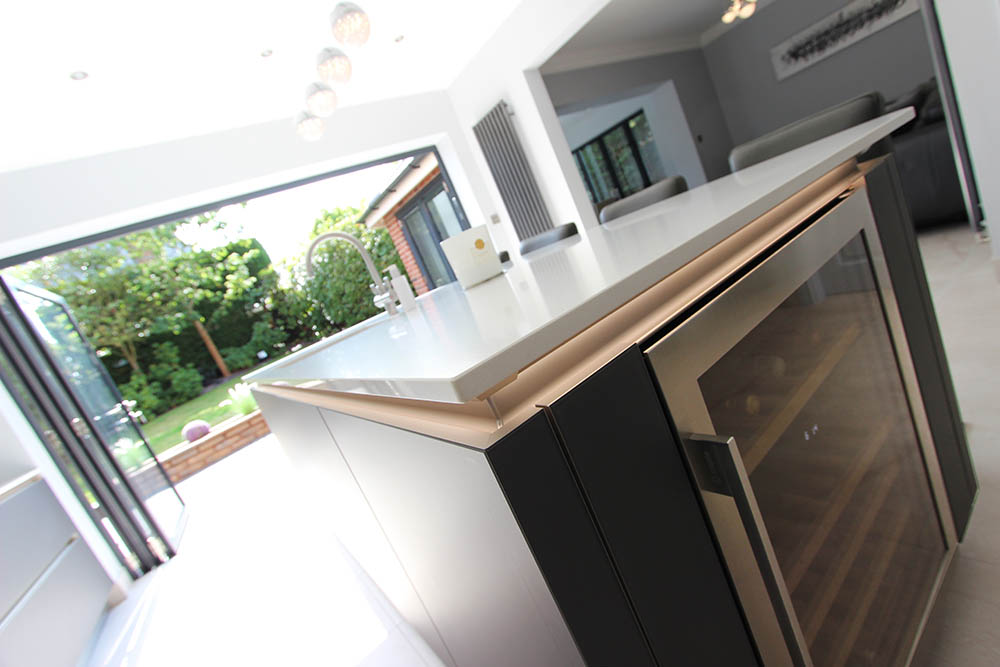 above: This end of the featured kitchen island houses a sizeable wine cooler and whilst the sun light bathes the kitchen and reflected nicely of the white crystal gloss work surface, the under counter lighting enhances the island with a soft feature glow.
below: Seen from this angle, the kitchen island's counter top is nicely framed and lit further by orb style hanging pendant lights and the flawless work surface features a inset sink and tap opposite the hob to the rear wall to create an ergonomic food prep and cooking zone.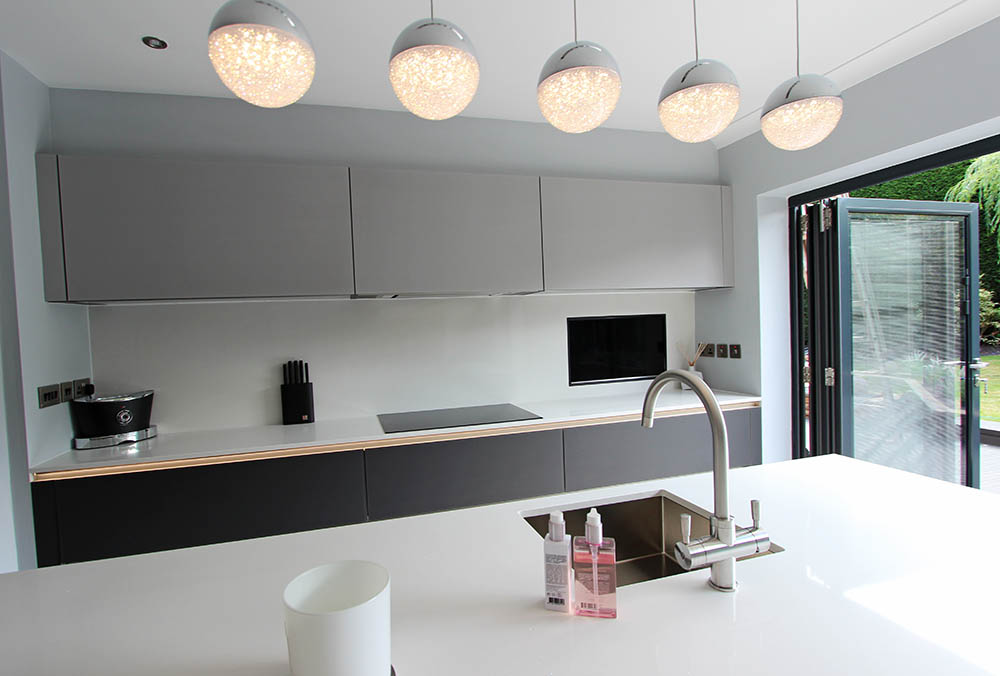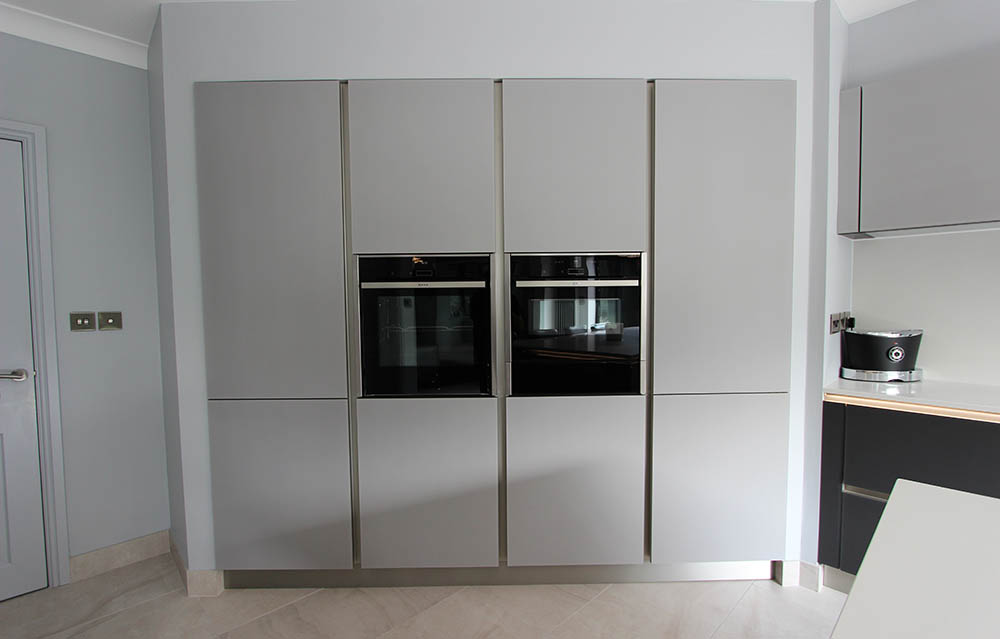 above: We used a full height recess to house the tall bank which features built in larder fridge/freezer and Neff single oven, microwave and warming drawer so as to create a flush, minimalist and purposefully engineered look and feel and the wall decoration assists this look perfectly.
below: Seen here are the Neff appliances, namely the single oven, microwave and warming drawer just showing that stainless steel and black gloss glass appliances are the perfect partner to Next 125 Designer German kitchens.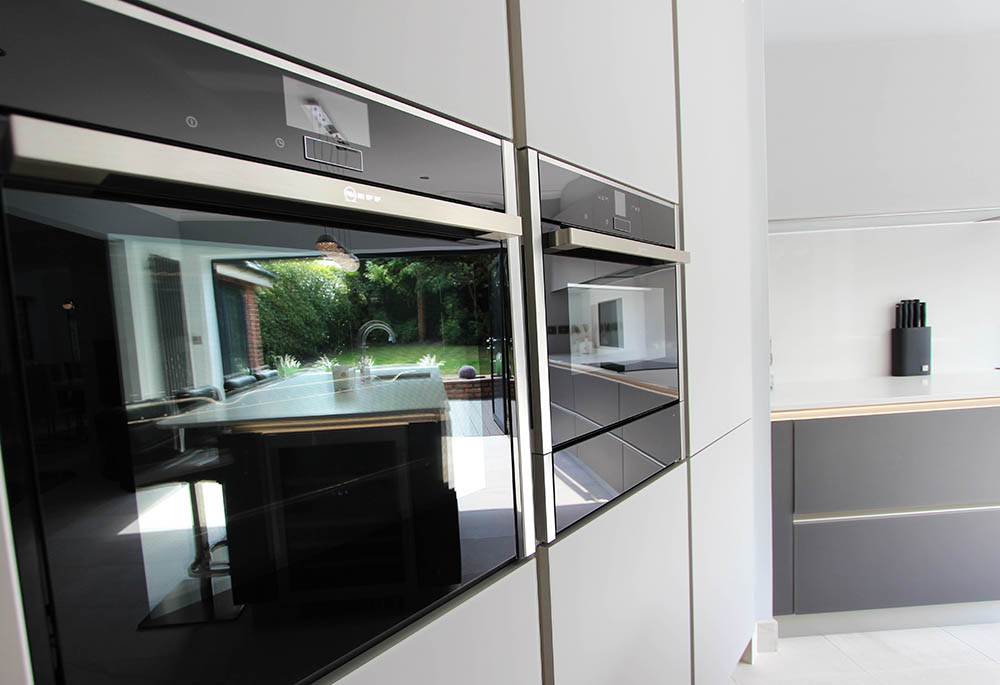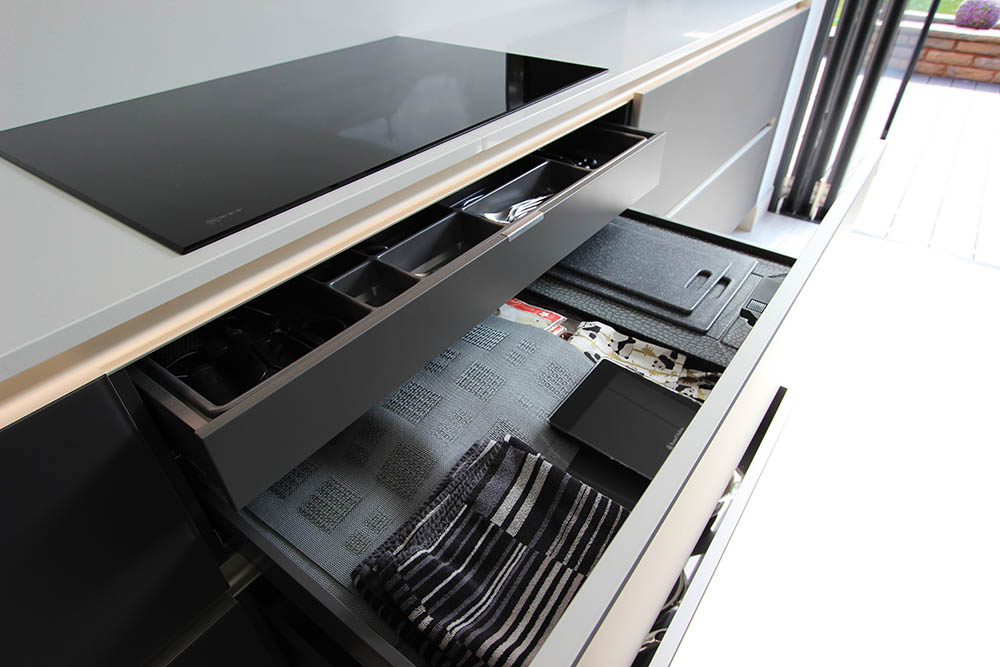 above: With modern induction hobs (as seen here) you dont lose the drawer space immediately underneath anymore which is a great way to be a littler more clever about your kitchen storage and to have your cooking utensils to hand.
below: As you can see here, the Schuller drawer organiser inserts (and there is dozens to choose from) are great to organise your drawer space. With Next 125 drawer packs you can store so much so these organisers are great to uphold the motto of 'a place for everything and everything in its place' and to avoid clutter.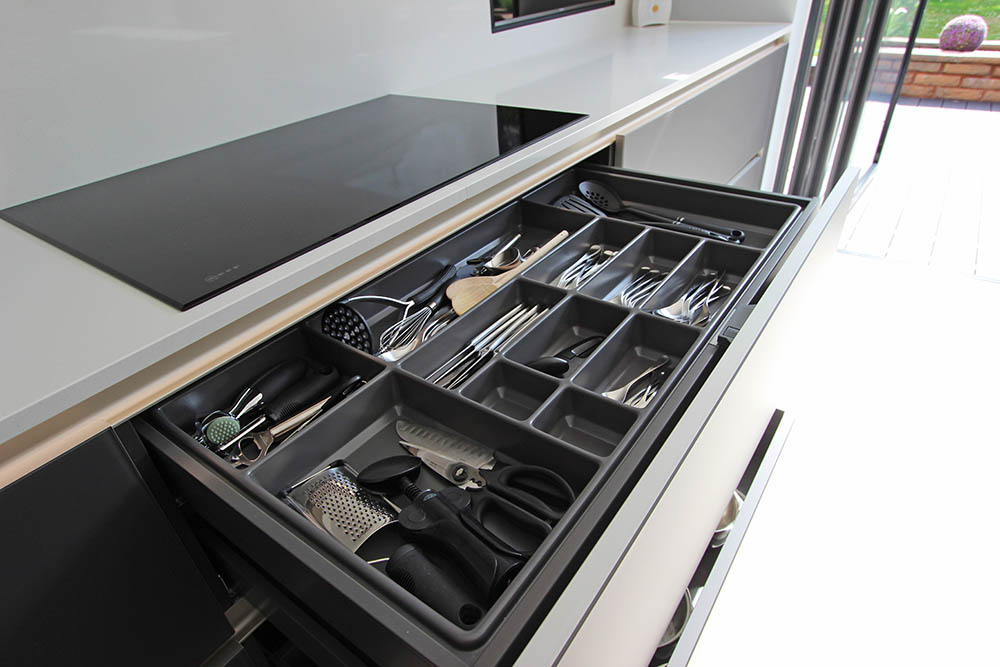 We are the UK's leading supplier of German made Schuller and Next 125 Designer Kitchens and we are also a Master Siemens Partner able to offer near trade prices for Siemens appliances when purchased with our furniture.