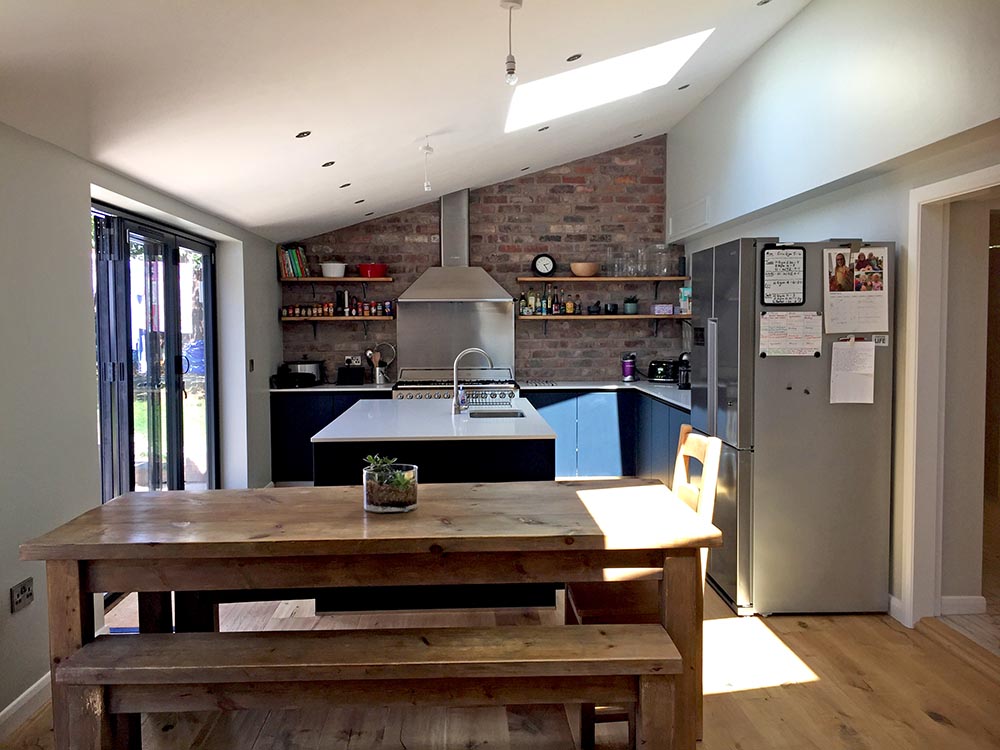 This recently completed customer project showcases a Schuller C Collection designer german kitchen in stunning Indigo Blue Satin using the Schuller Biella door style.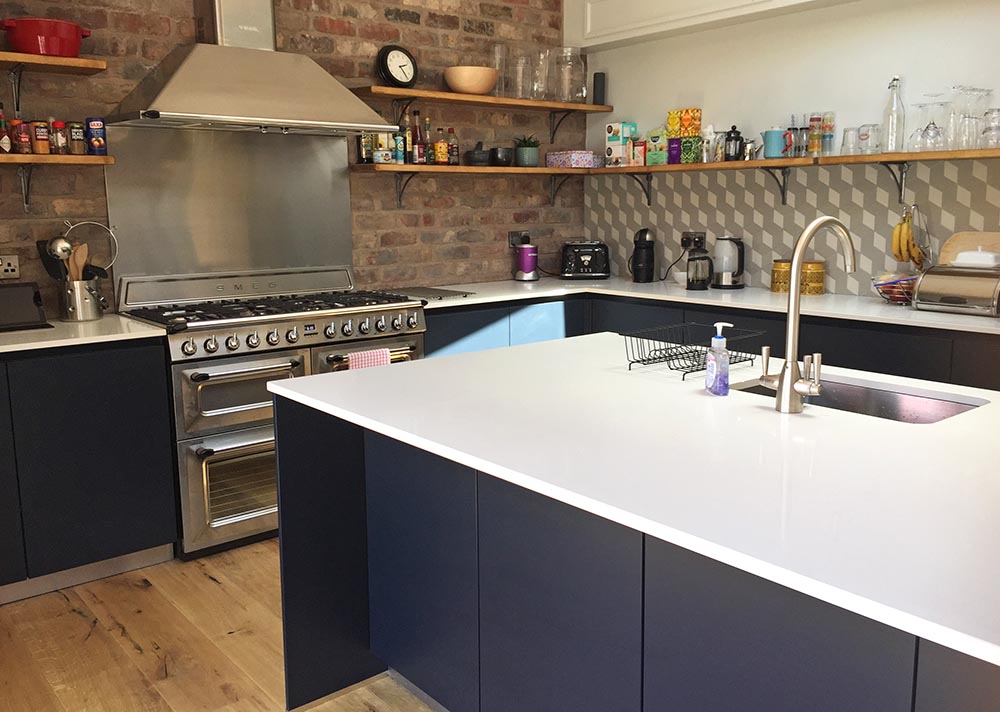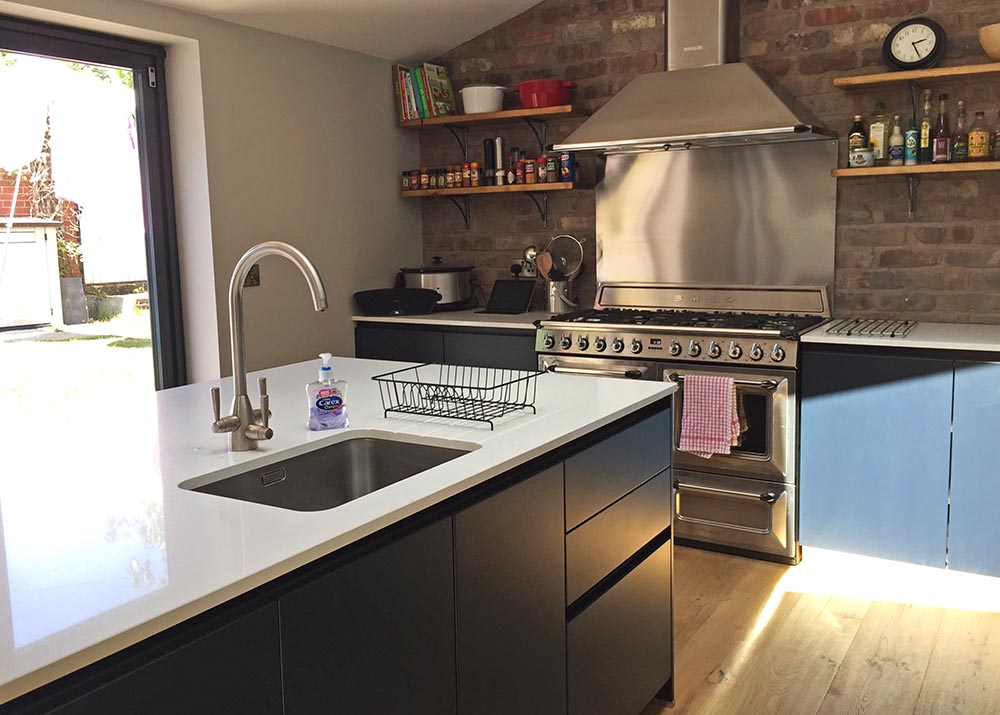 above: The solid colour blocking using Schuller Biella Indigo Blue Satin throughout is a perfect choice for this room as the natural tones of the wood floor, the brick wall help frame the sumptuous Indigo Blue perfectly.
below: The large kitchen bench is a perfect furniture piece to set the tone and it offers informal dining and helps to set up the room with plenty of character which helps balance the modernity of the Schuller furniture with its retro personality.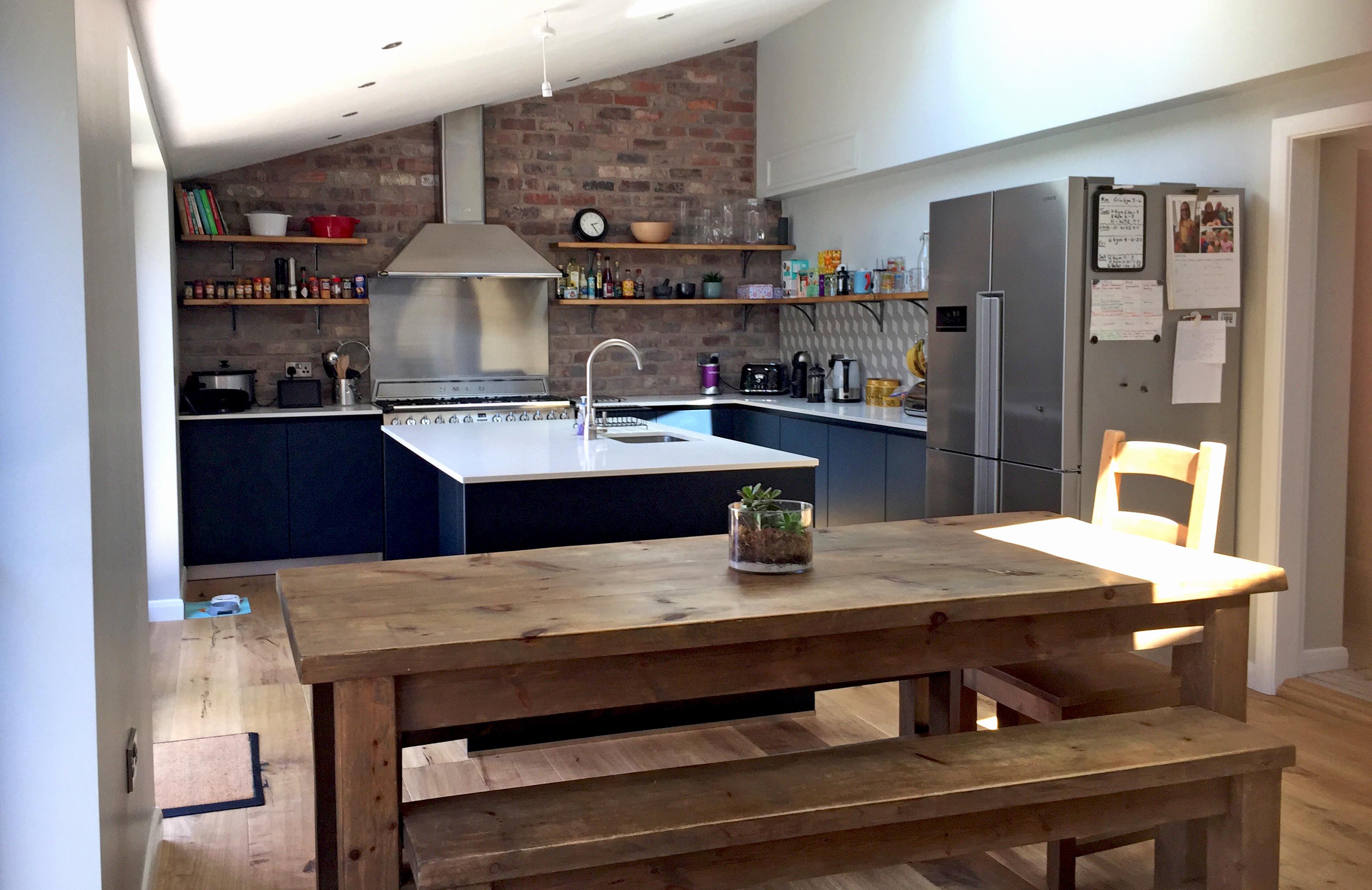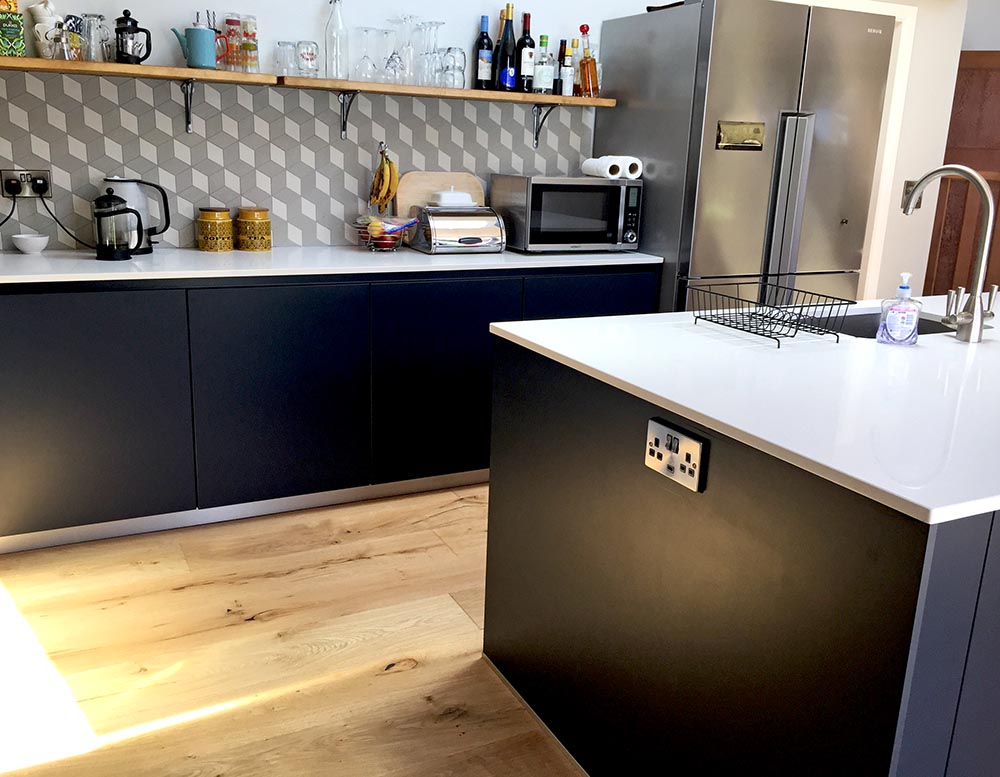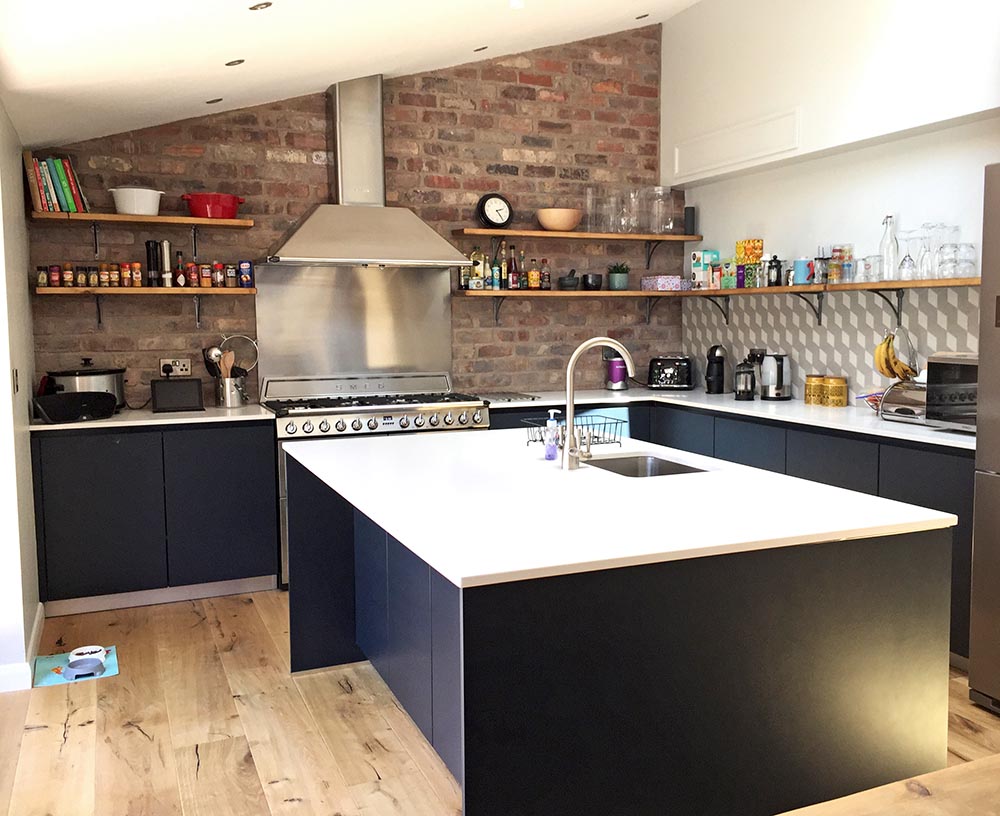 above: The Schuller Biella Indigo Blue Satin provides the base for the crystal white Technistone quartz work surfaces, which on the island have a very on-trend and somewhat minimalist cut out for the Franke sink and tap that produce a clean and expansive work surface for food preparation and room on the rear with an overhang for bar stool seating (if so required) for entertaining.
below: Seen from this angle, showing the entire kitchen with the skylight providing a warm soft glow, the view of the kitchen here, demonstrates just how well that modern Schuller furniture can combine with a more classic and traditional environment to create a wonderfully balanced mix of both classic and contemporary stylings.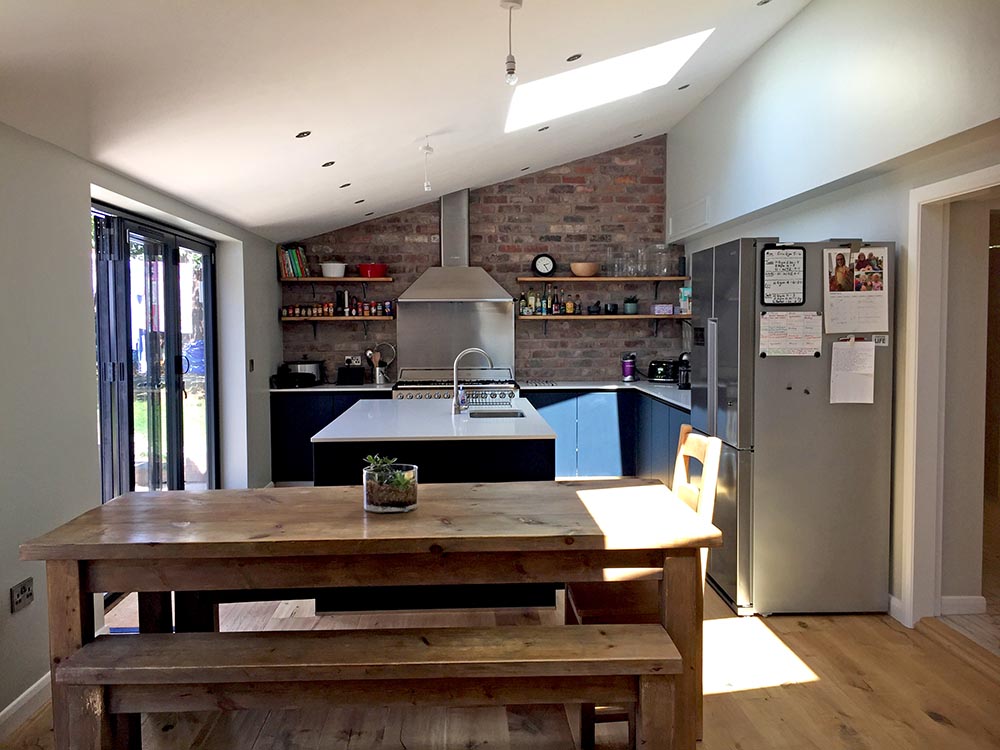 LDK Schuller is the UK's leading supplier of German kitchens by Schuller and we are also a Master Siemens Partner able to offer near trade prices for Siemens appliances when purchased with our german furniture.