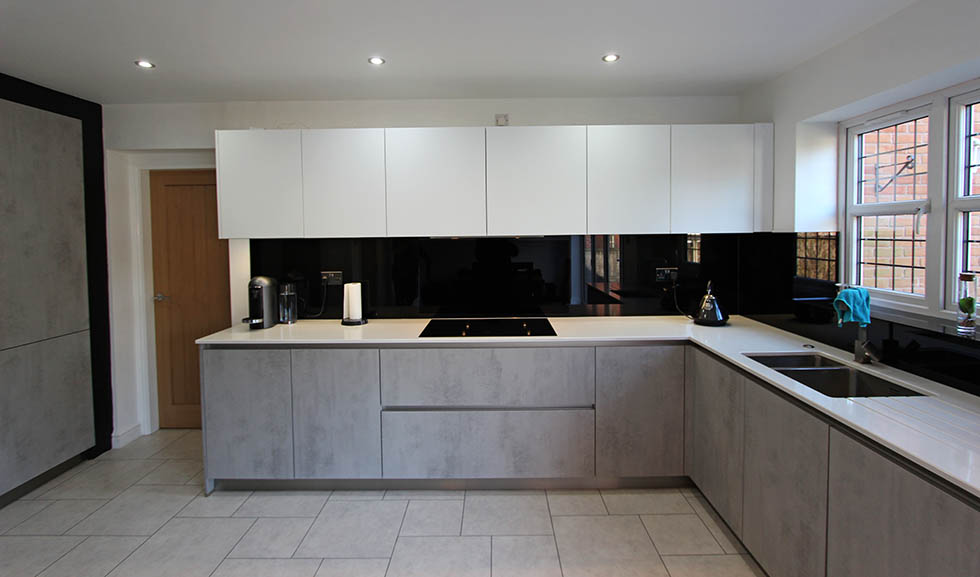 For this Schuller Elba Concrete kitchen project we recently did for our customers Elaine and David in Eccleston we used AEG appliances, Morning Frost Quartz worktop and a custom made door system from Italy, featuring the Uni-Blinds® integral blind system.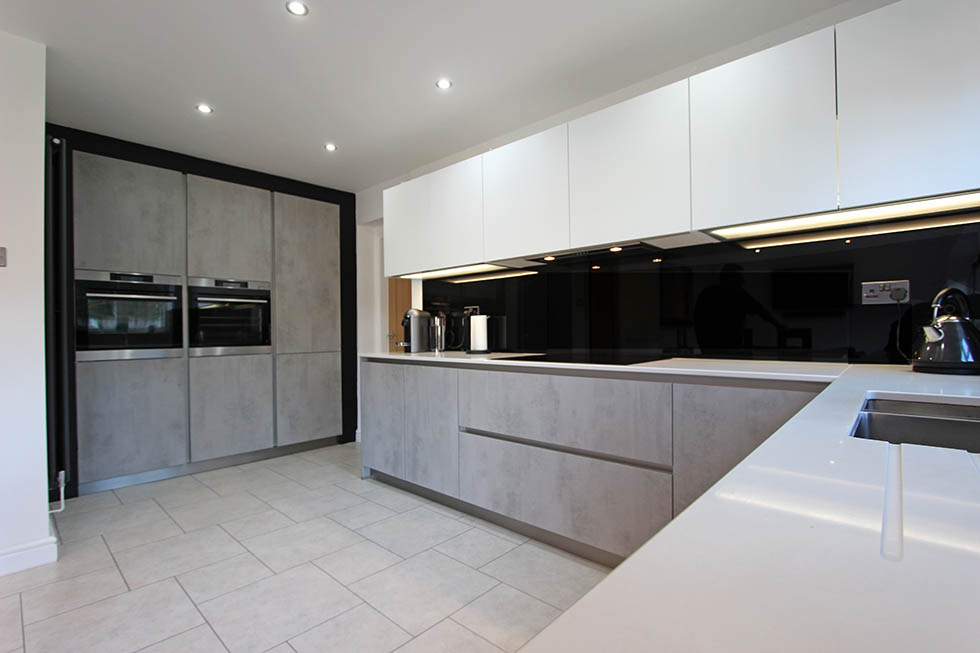 Above: In the photo above you can see the profile of the main run and the tall bank. The main run has the Schuller Elba in Concrete Quartz for the under-counter run and above counter, Elba in High Gloss Crystal White.
The tall bank of units shown above, also in Schuller Elba Concrete Quartz houses the cooking and refrigeration for this kitchen. Cooking is achieved via an AEG, Built-in SteamBake Multifunction oven and an AEG, Built-in SenseCook Pyrolytic oven. Food storage is achieved with an AEG, Integrated No Frost fridge freezer.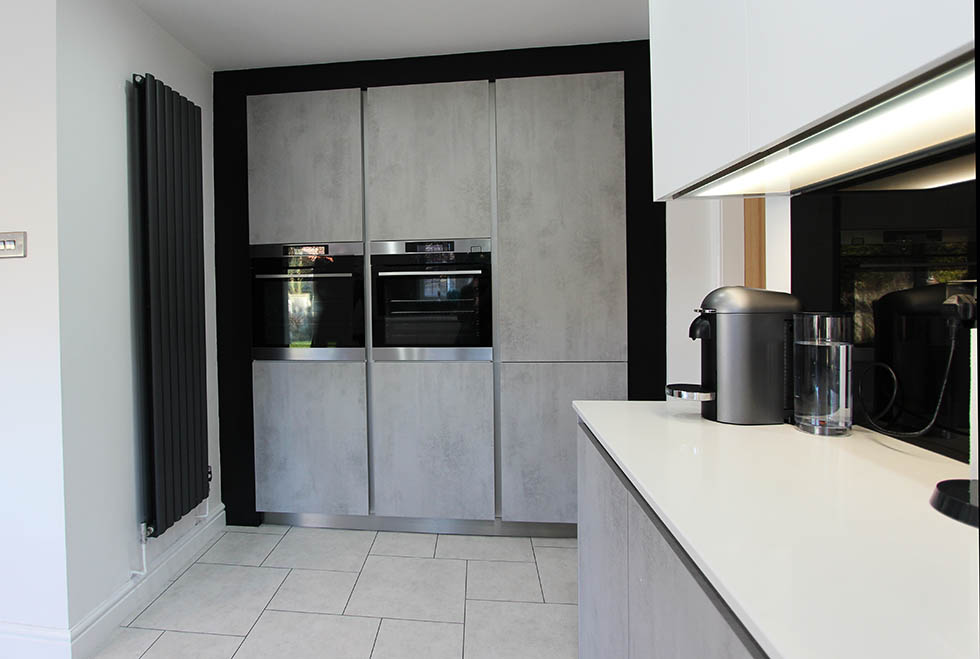 Above: Built in and recessed tall bank in Schuller Elba Concrete Quartz for the AEG appliances.
Below: AEG twin single ovens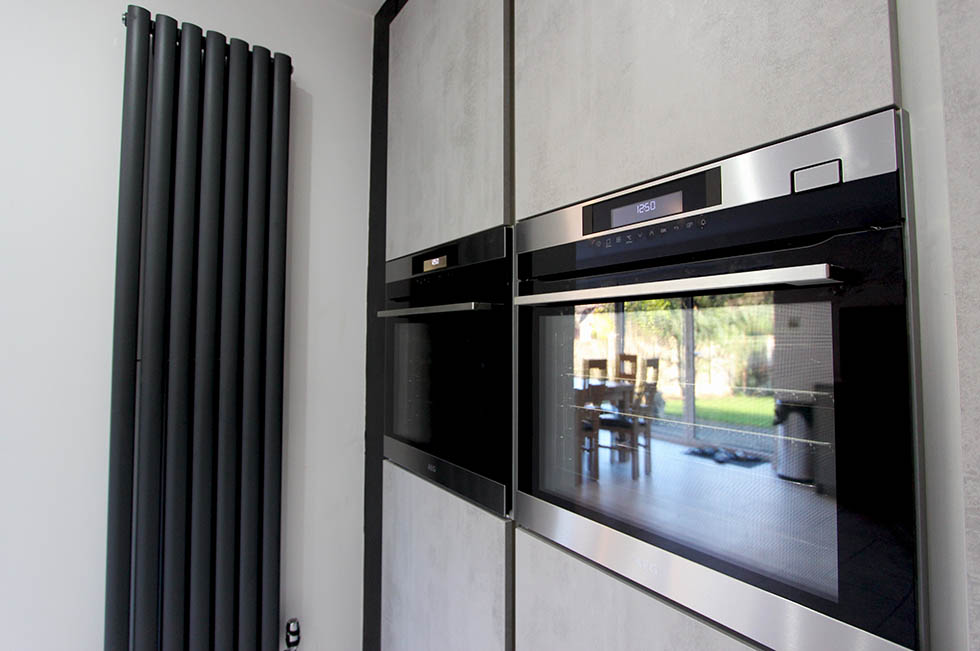 Below: This angle of photo shows the main L-shape run of units and a view of the entire room. The layout was formerly 3 rooms but to achieve a flowing and open plan design, the  living room, lounge and what was being used as a home office, was knocked through and the floorplan was opened up.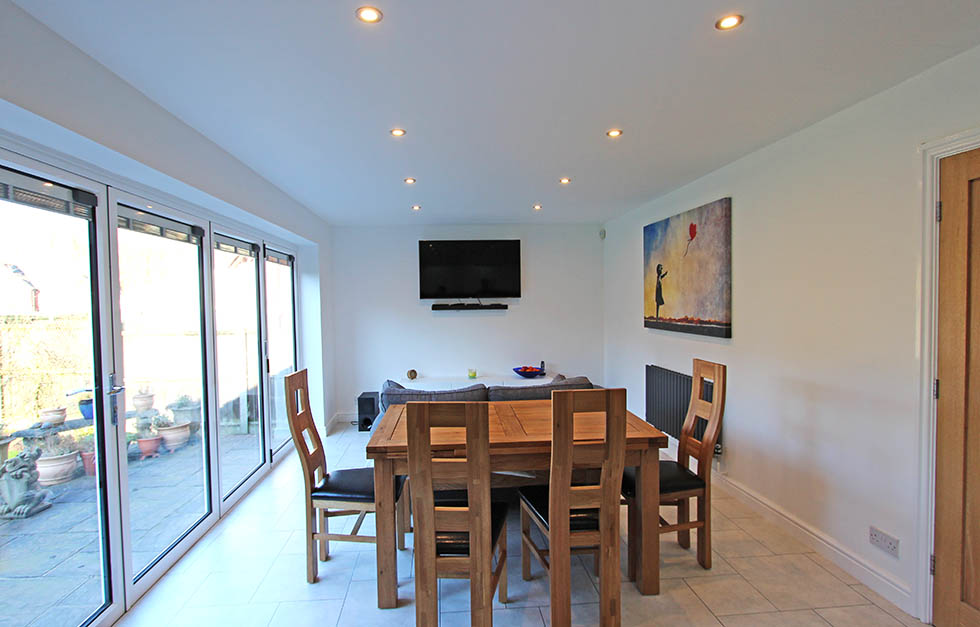 Above: In the photo above is an Italian made bespoke bi-fold door system with Uni-Blinds® integral blinds which have the door blinds actually inside the double glazing, sandwiched between the glass.
Below: The Uni-Blinds® integral blind system (with the blinds down as shown below) is solar powered and with the blinds being integral, this helps to keep the profile of the door low and the windows flush, to stunning effect.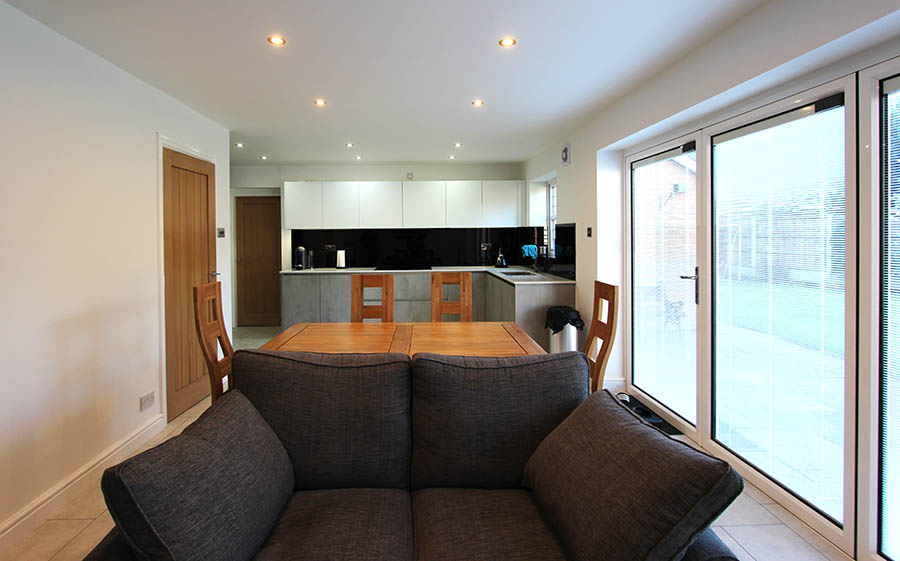 Our customers Elaine and David's project really transformed the use of 3 rooms into a new, modern and contemporary living space with lots of natural light.
With a simple but effective kitchen layout that maximises the newly enhanced floor space and improves the views of and access to the garden, this Schuller kitchen design offers our customers a cozy yet open room which better allows into their home, the stunning views of the natural woodlands in rural Eccleston.