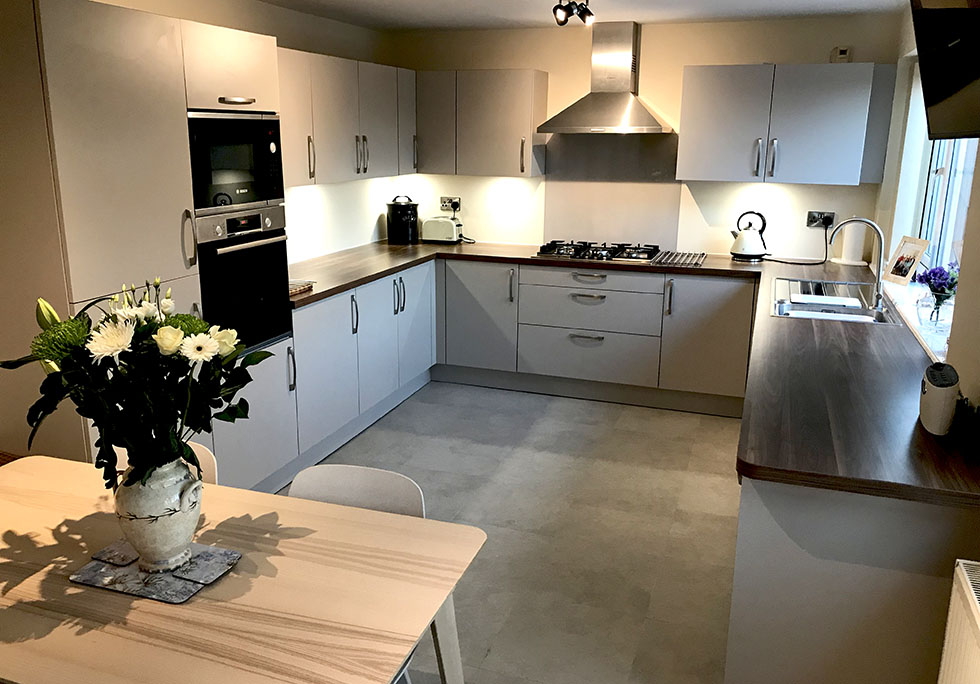 We recently completed this Schuller Nova from the C Collection kitchen in Sand Grey (K210) for our customers Ken and Marian in Warrington.
The room layout made a U-shape kitchen design the most optimal use of the room footprint so as to maximise storage capacity and food preparation space. But at the same time, to keep the room as open plan as possible for aesthetics.
Instead of an island reducing the footprint the design incorporates additional storage at the opposite end to the main run of units. An integral bench seat was included at the end of the main run which adds some informal seating at the kitchen table over and above the standalone chairs.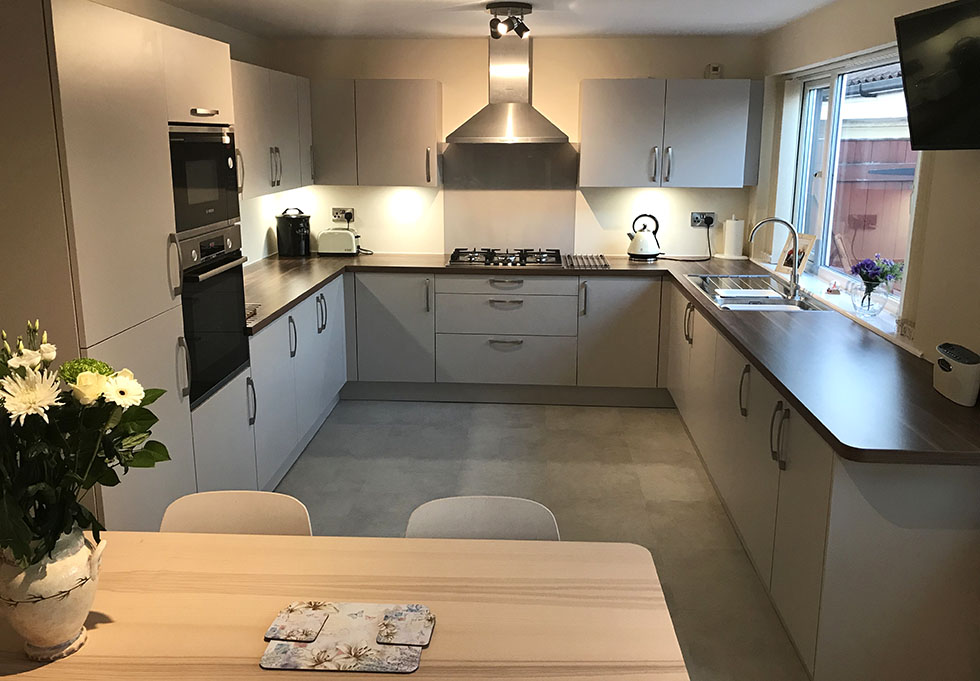 above: From left to right in this image are the Bosch appliances including Bosch Serie 4 built-in microwave, Bosch hob and chimney hood and to the right, under the window a Franke sink and tap.
The U-shape design is faithful to the ergonomics of the room with plenty of food worktop space in between each food prep or cooking zone achieved via the Schuller Old Oak Barrique worktop.
below: Seen from this angle is the opposite end of the kitchen. At the rear of the room is an additional run of Schuller Nova Sand Grey partnered with the Schuller Old Oak Barrique worktop. This additional run maximises the storage space of the design were (as mentioned earlier) an island or peninsular would reduce the flow and open plan nature of the room.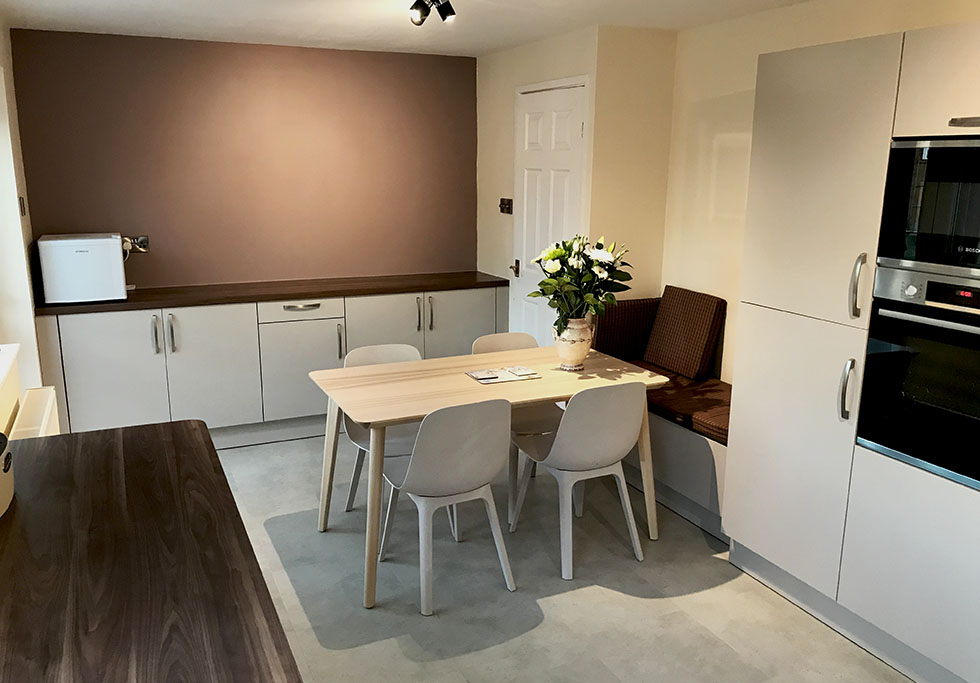 Our customers said of the project:
"We recently had a new kitchen fitted by German Kitchens North West, who are agents for Schuller Kitchens of Germany. The whole process took approximately 12 days and went very smooth from start to finish. The designer Andrew was great listening to our needs and giving plenty of advice, we were given a day to day program of work for the installation and everything went to schedule. The installation team were great. The kitchen units are well constructed and my wife and myself are very pleased with the finished project."                                         Ken & Marian, Warrington
We are the UK's leading supplier of German made kitchen furniture form Schuller and Next 125 Kitchens. Being a Master Siemens Partner and an AEG Appliance Partner we are able to offer near trade prices for Siemens and AEG appliances when purchased with our furniture, as part of your next kitchen design project.
If you want to talk more about Schuller Nova Sand Grey, or any other style you can speak to a designer today.