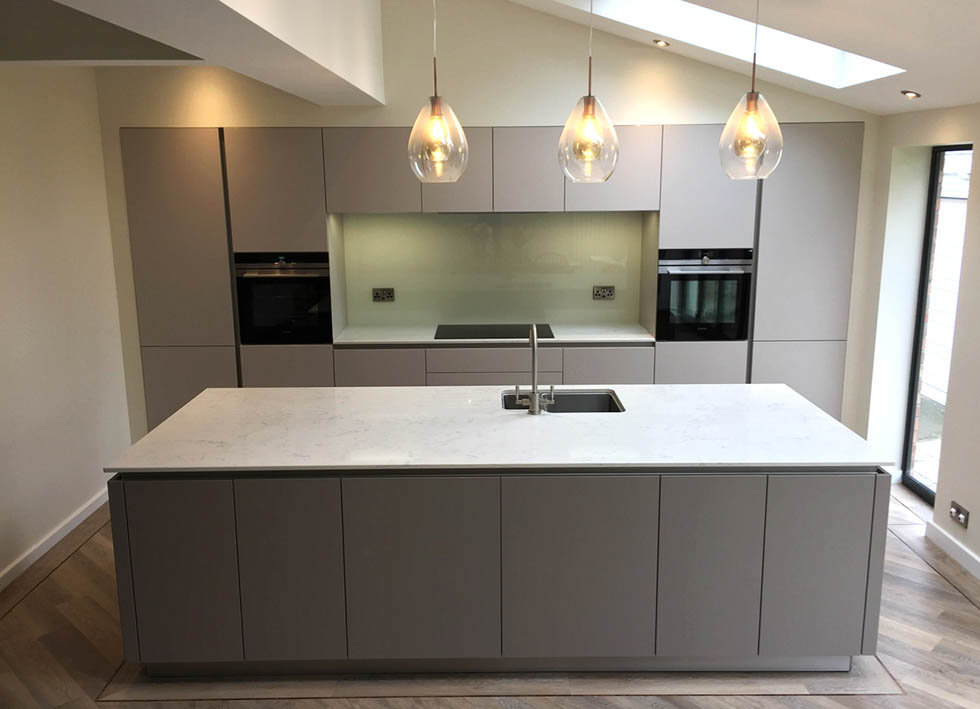 We recently completed this Schuller Biella German kitchen project for our customers in Cheadle, Greater Manchester using a mix of Sand Grey and Truffle Brown Biella and Compac Carrera Quartz work surfaces.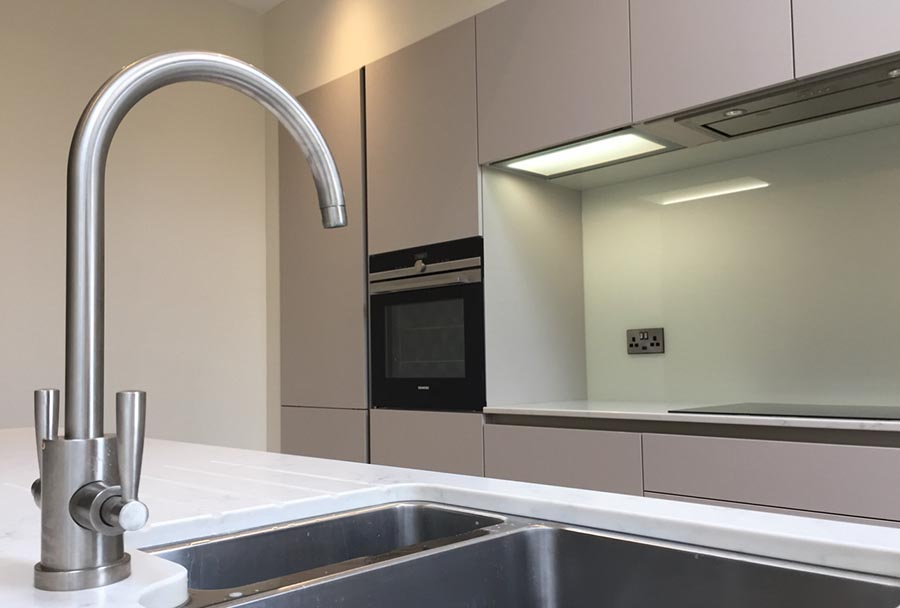 above: The sink and tap are perfectly positioned in the Compac Carrera Quartz work surface of the large featured island.
below: Here the position of the sink and available food preparation space on the island becomes more clear and follows the ergonomic design principle of having the food preparation and cooking in a central position around the user,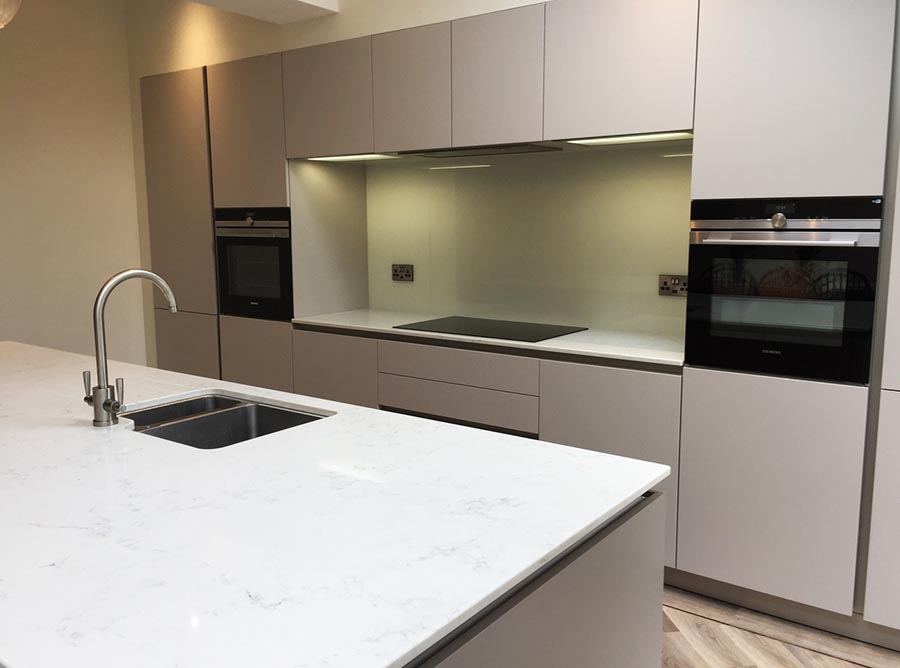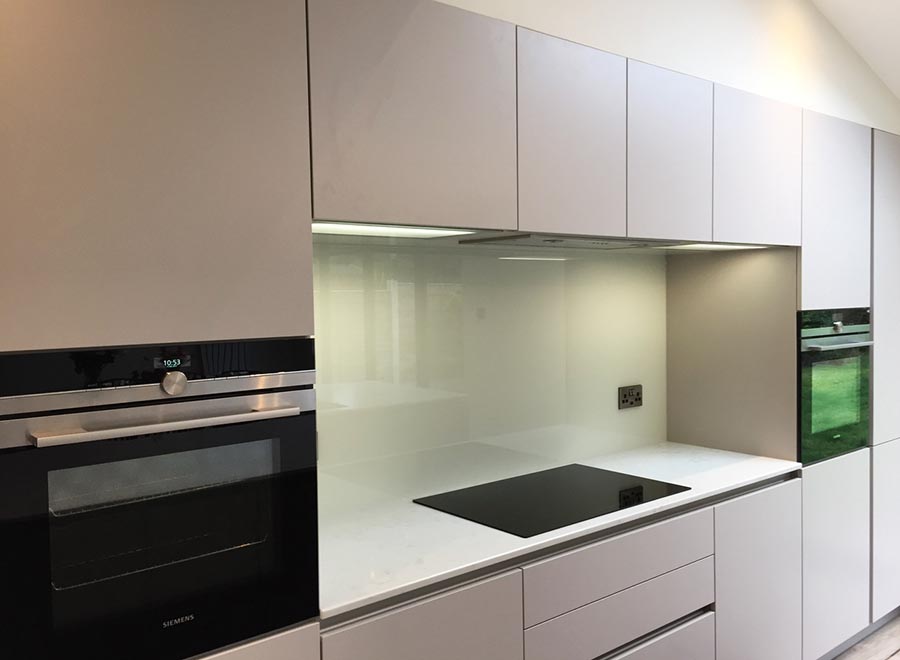 above: The built-in nature of this bank of Schuller furniture gives a flawless appearance and adds tremendous appeal.
below: The Siemens induction hob flagged either side by Siemens single ovens offers plenty of cooking options in an openplay format, with easy access to plentiful preparation areas.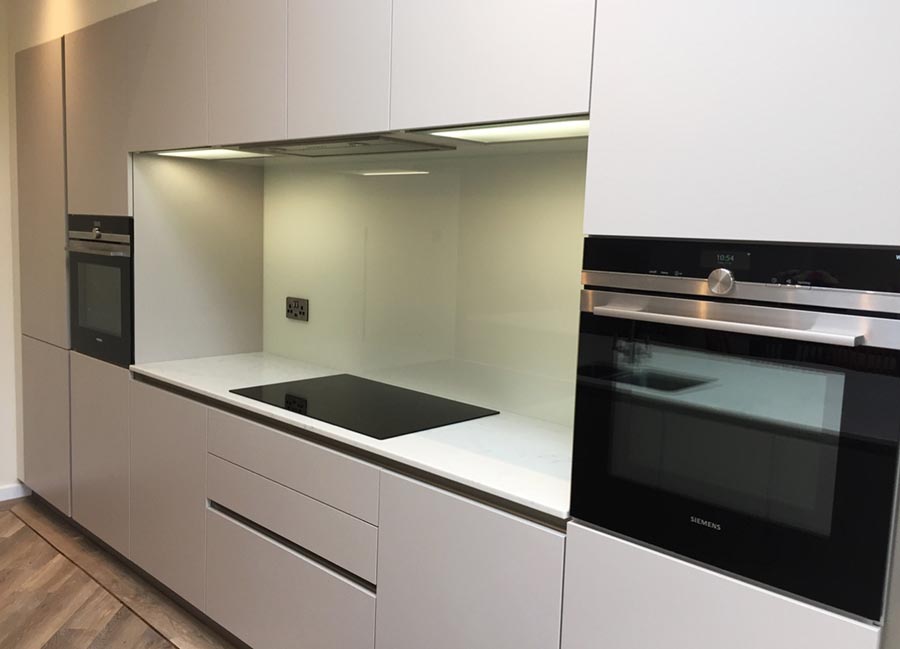 above: This image shows the kitchen in its entirety and just how balanced the design is in Sand Grey and Truffle Brown Schuller Biella. The skylights allow ample light in but the island is finished with 3 pendant lanterns that add much character.
below: Seen from this angle is the central position for food preparation, nestled between the sink and induction hob, with nice views out to the garden.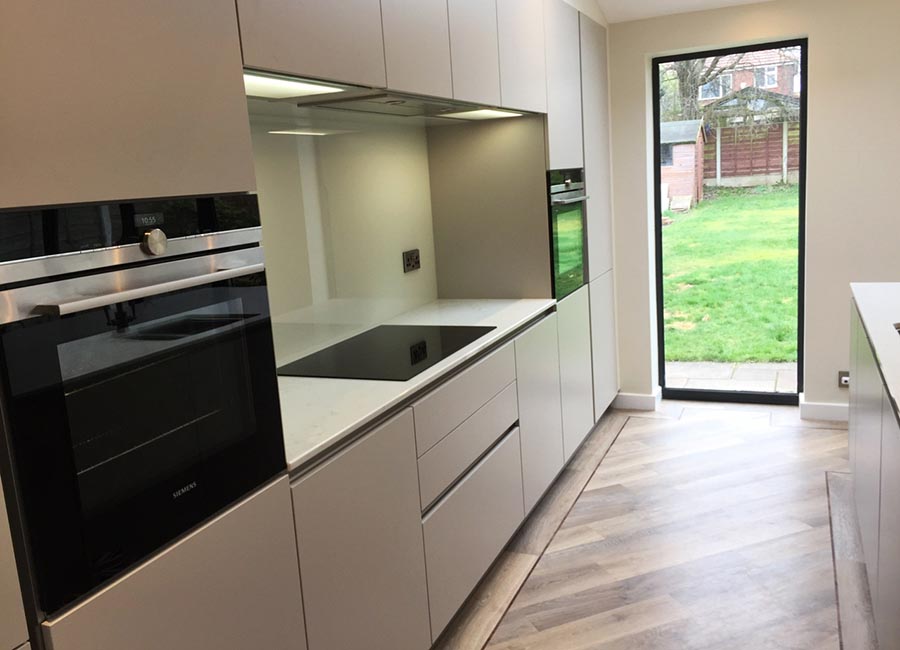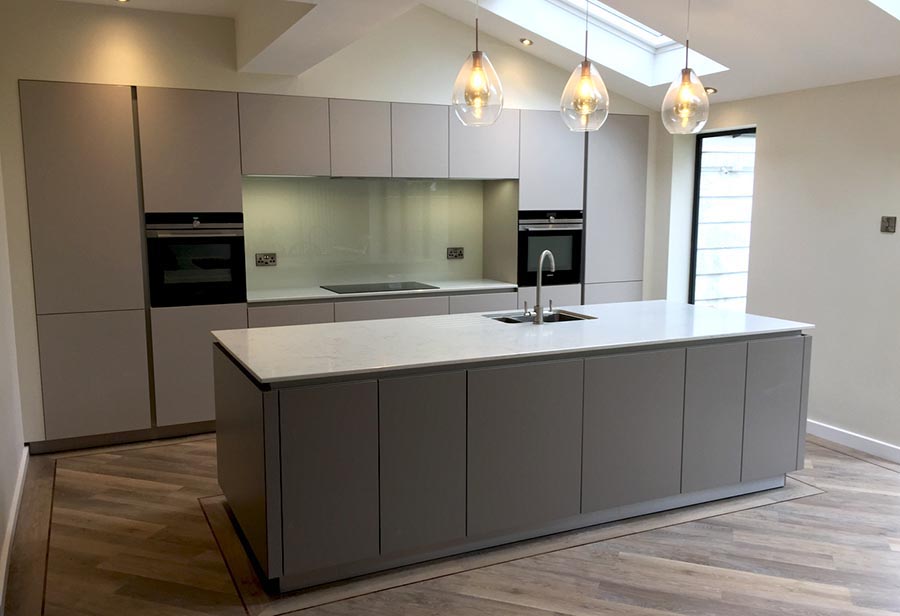 This Schuller Sand Grey and Truffle Brown Biella German Kitchen was a delight to design and install and the floorpan gave ample space to allow the finished kitchen to by very harmonious with the room.
We are the UK's leading supplier of German made Next 125 & Schuller Kitchens and a Master Siemens Partner. We have a showroom in Greater Manchester, and a Free Home Design Visit service covering areas such as Liverpool, Manchester, Chester and more so please get in touch to order a brochure or speak to our Design Team.