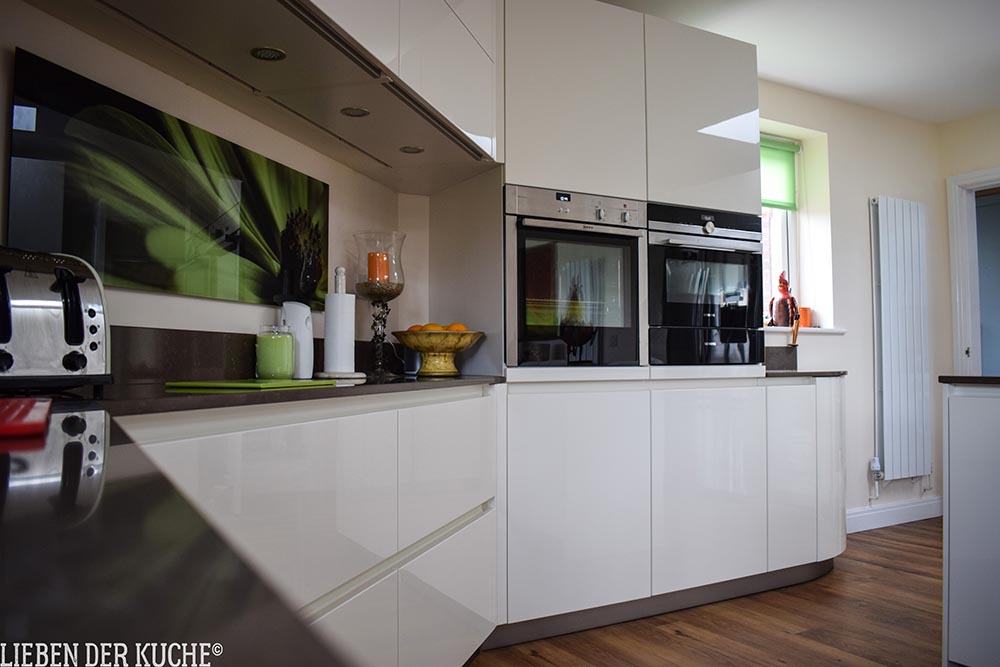 This Schuller Gala Magnolia High Gloss Kitchen was for our customers in Wigan, Greater Manchester and features an unusual kitchen layout and room shape.
above: The induction hob is paired with a downdraft extraction which keeps cooking smells, waste heat and steam etc to a minimum but its retractable unit fits neatly into the recessed worktop when not in use. This offers a sleeker profile and avoids overhead clutter from traditional extraction.
below: American Style fridge freezers and German kitchens are not easily paired owing to the vast size differential. As such, its often better to have the bulky American Fridges either standalone away from the main German kitchen furniture, or, as shown here, try to include the fridge in a very large depth run of units. We can advise on small depth American fridge/freezers to reduce the overhang as this is something that modern appliance brands have noted in recent years.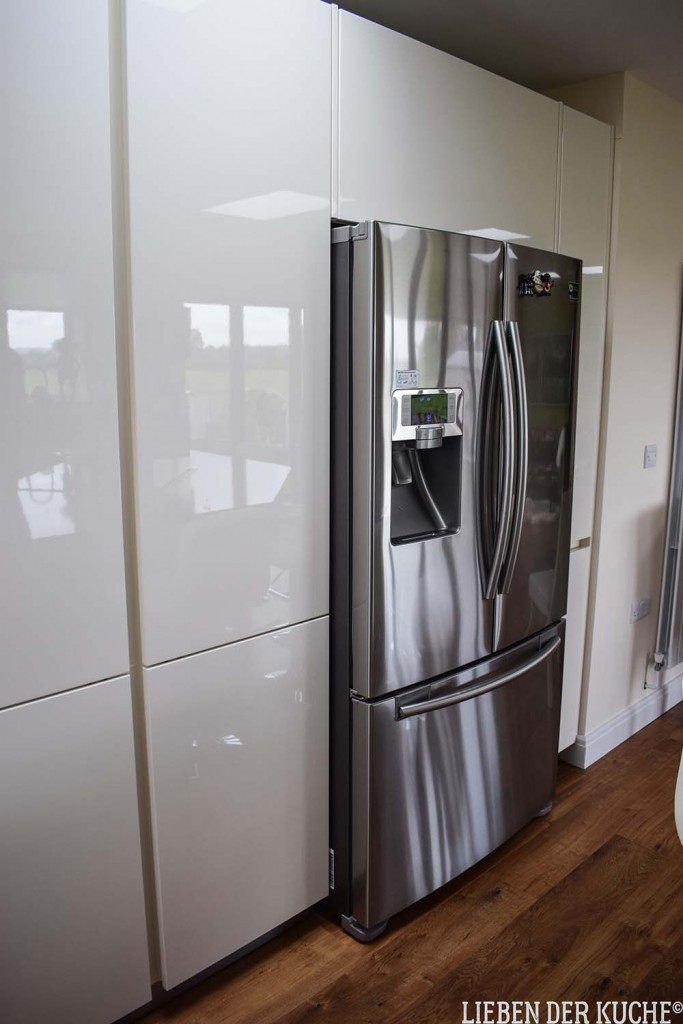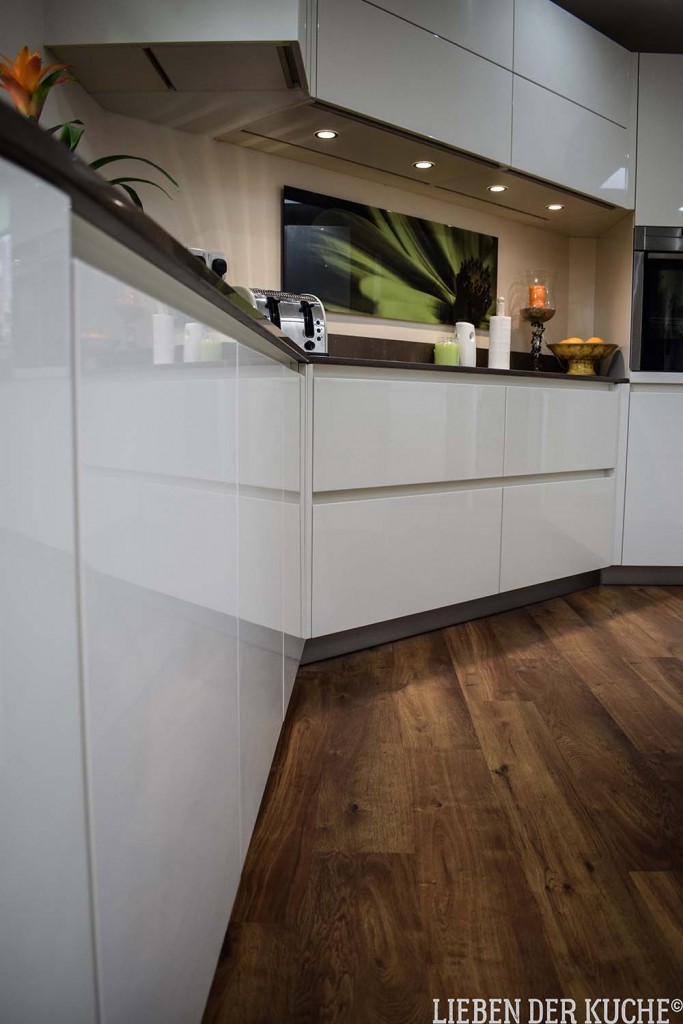 above: As you can see here, the actual layout of the main kitchen run is almost a half hexagon, which 2 x 120 degree bends in the layout. With some clever attention to detail and planning, (particularly to the worktop) a modern german made kitchen doesn't have to be flat and we can accommodate many modern apartment designs.
below: Here you can see the Schuller Gala Magnolia High Gloss Kitchen takes another bend, this time in the opposite direction and not via a normal 120 degree straight turn but a curve.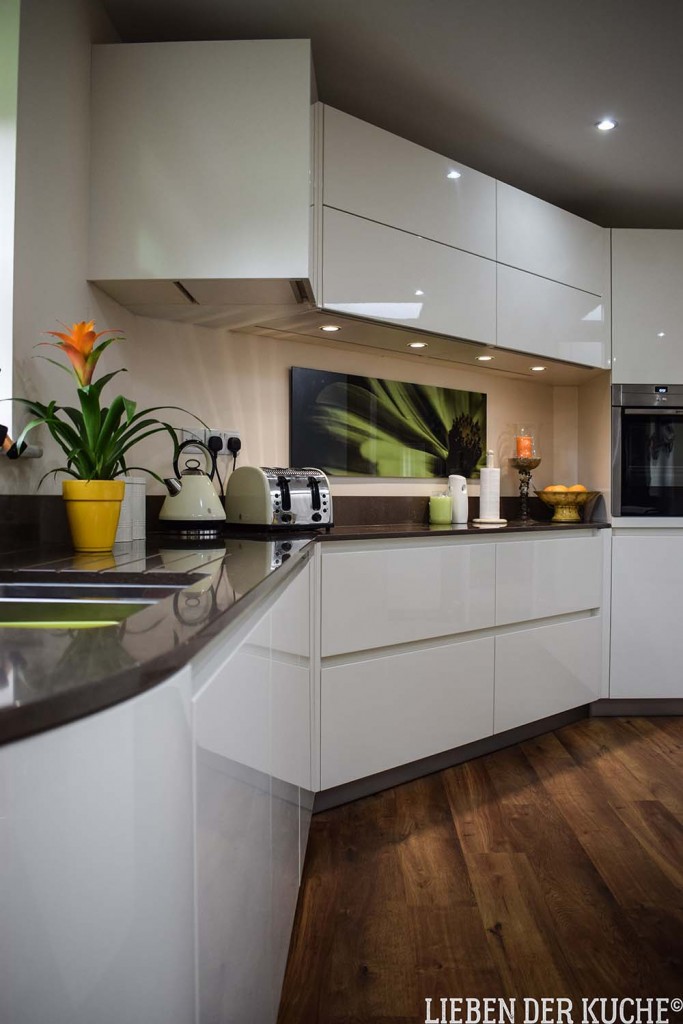 German Kitchens UK are the leading UK supplier of Schuller Kitchens, designed in the UK and made in Germany.