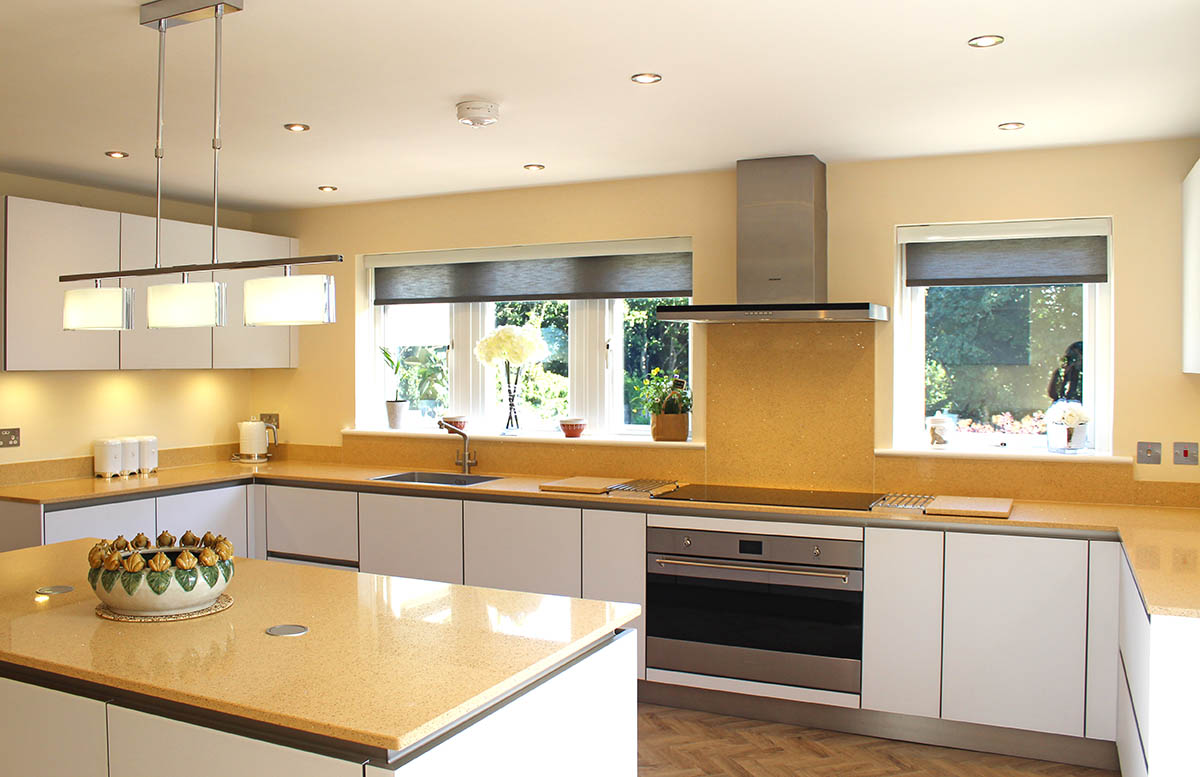 We recently installed this Schuller german kitchen, customer project using the Next 125 Matt Crystal White Glassline door for our customers in Heysham, Lancashire.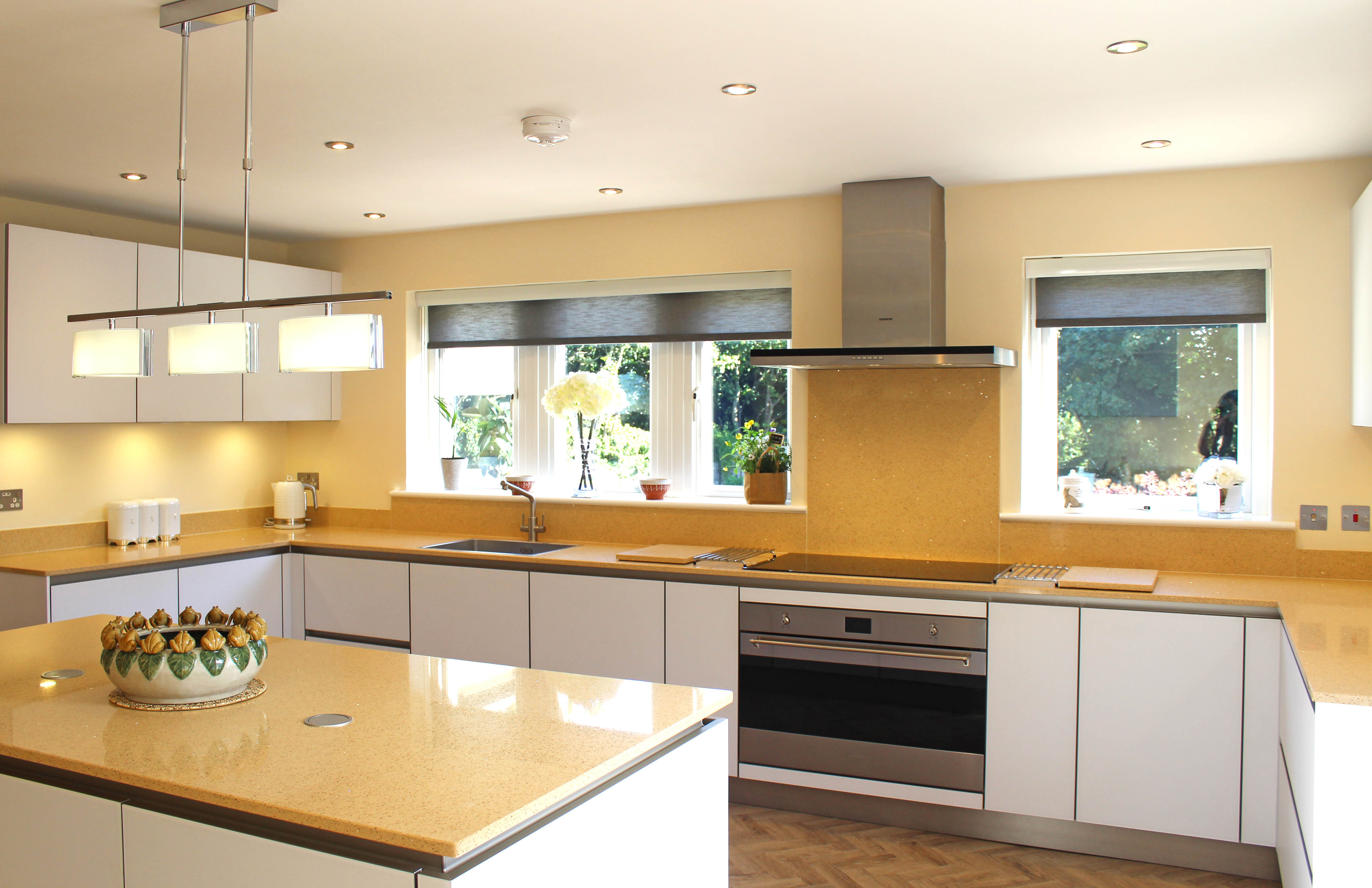 above: This photo shows the large open footprint of the kitchen with ample room between the main U-shape of units and the island. The kitchen is very much focused on food preparation with dinning facilitated in an adjacent room.
below: From this angle the looking more into the wider angle view of the kitchen, we can see the exclusive use of Matt Crystal White using the Next 125 Glassline doors throughout. To the bottom of the image is the adjacent dinning room table, mentioned above.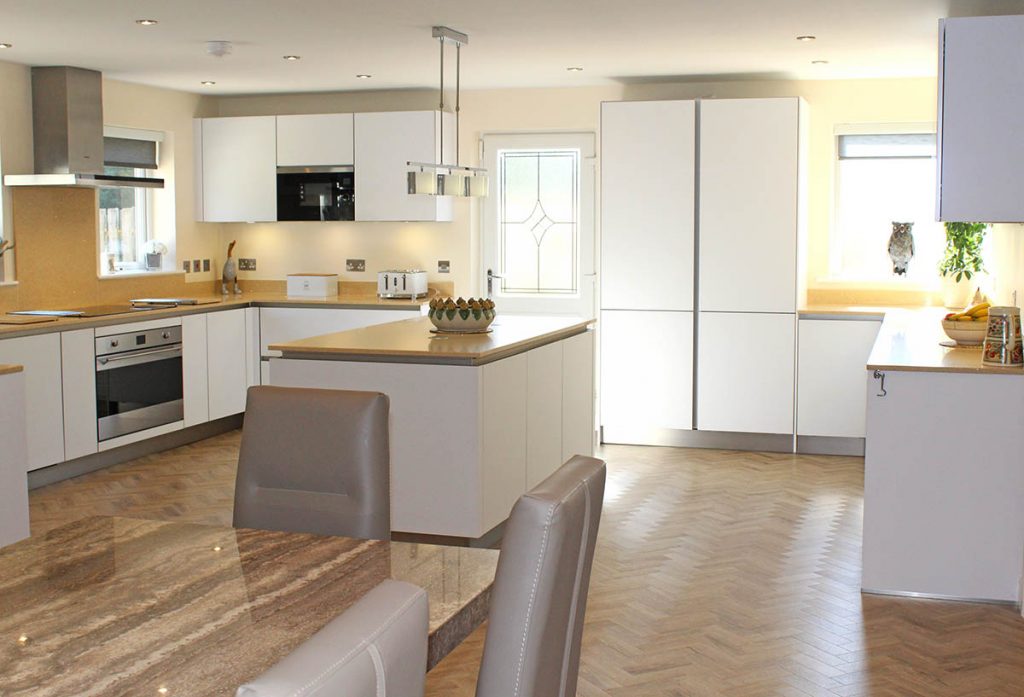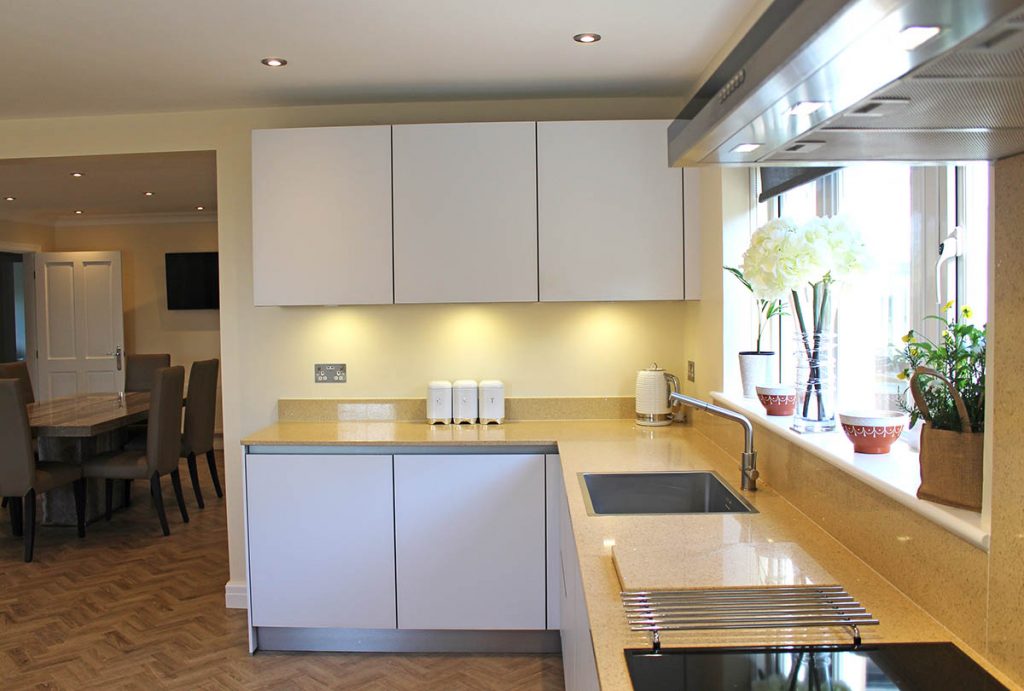 above: From every image in this customer project case study it is evident how focused this kitchen is upon cooking and food preparation. There are multiple (separate) food preparation areas near all the important zones from the sink to either side of the large range cooker and all have plenty of space between them.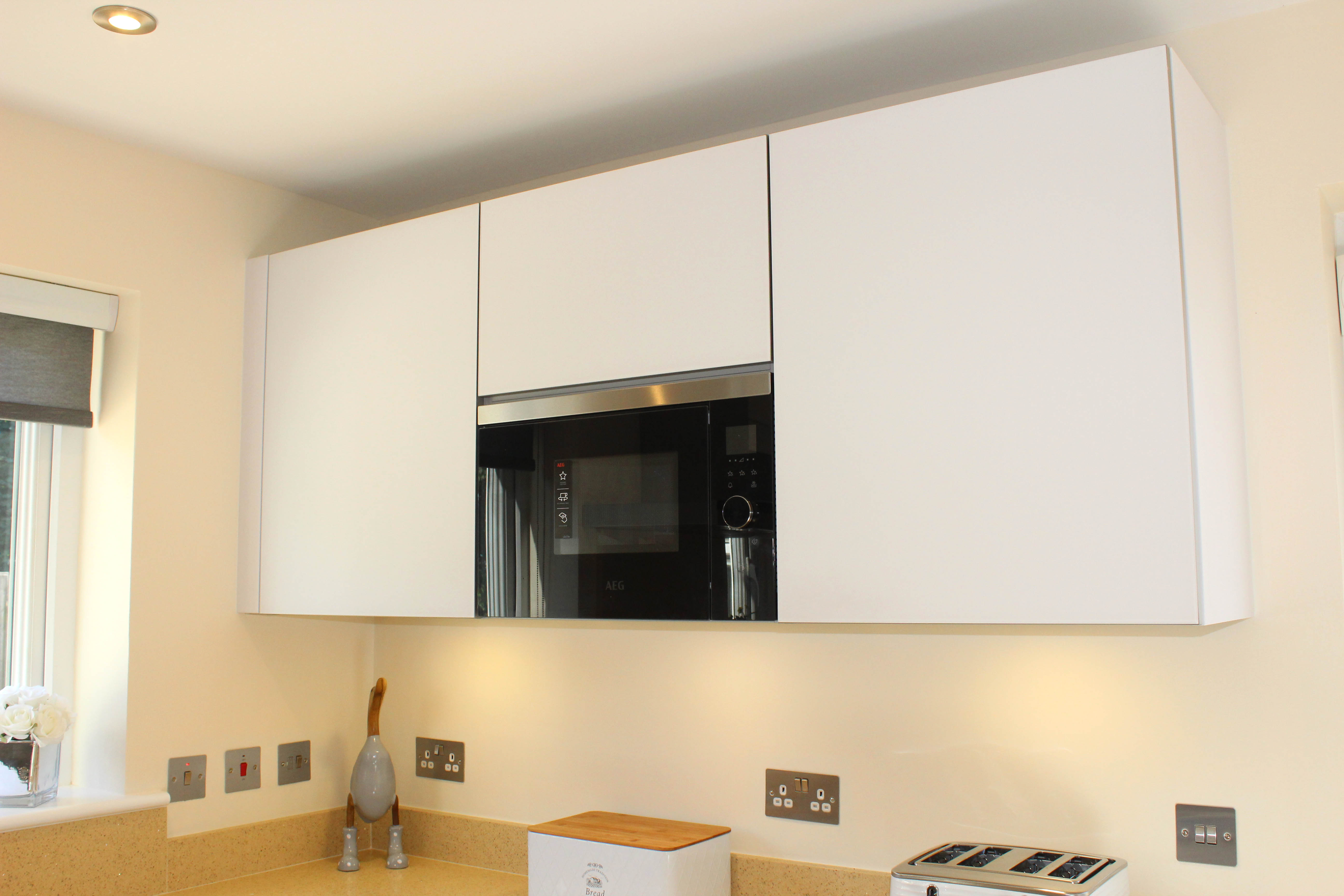 above: The styling in this kitchen design is subtle and understated. The use of the Next 125 German Kitchen furniture in Matt Crystal White set against Magnolia wall coverings and the ceramic worktop keeps the aesthetics uncluttered and simple. Also shown is a Siemens compact microwave.
below: The view from this angle shows the abundance of natural sunlight that warms the kitchen in a soft glow and the under-counter wine cooler is another appliance joining the Siemens Range cooker and extraction that offer superb cooking abilities in this workhorse of a kitchen.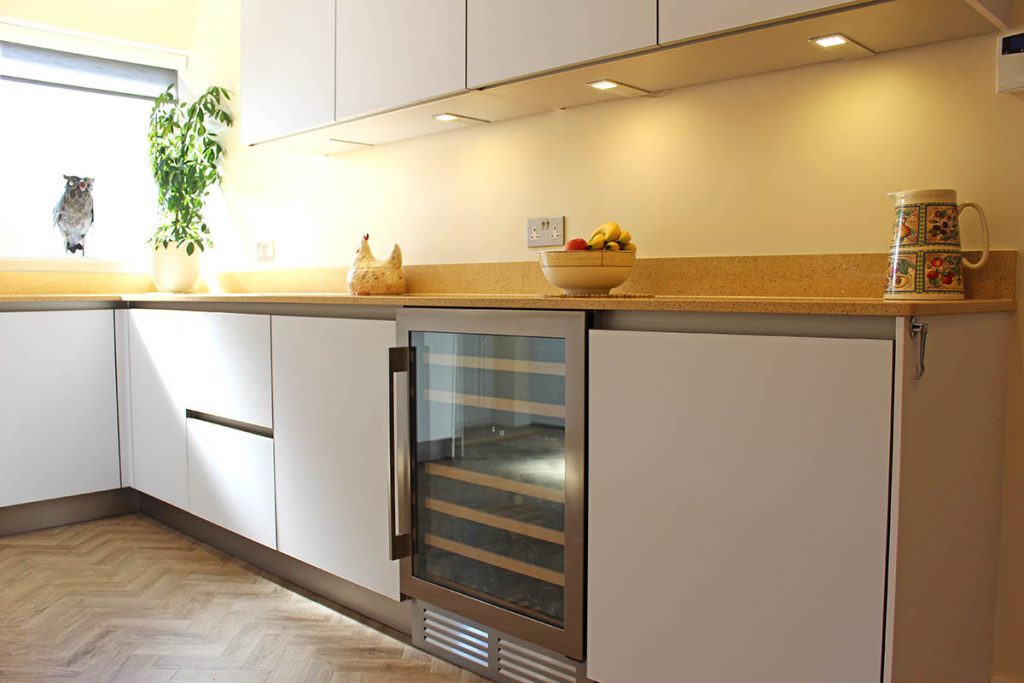 As the leading Schuller German Kitchens supplier in the UK we have hundreds of projects spanning over a decade and being a specialist we dont just design kitchens, we craft them and engineer them to our customers needs and wants.
Being a Master Siemens Partner and AEG Appliance Partner we are also able to offer near trade prices for Siemens and AEG appliances when purchased with our furniture, as part of your next kitchen design project.
If you want to talk more about this Schuller Next 125 Matt Crystal White Customer Project or any other Next125 kitchen why not speak to a designer today.