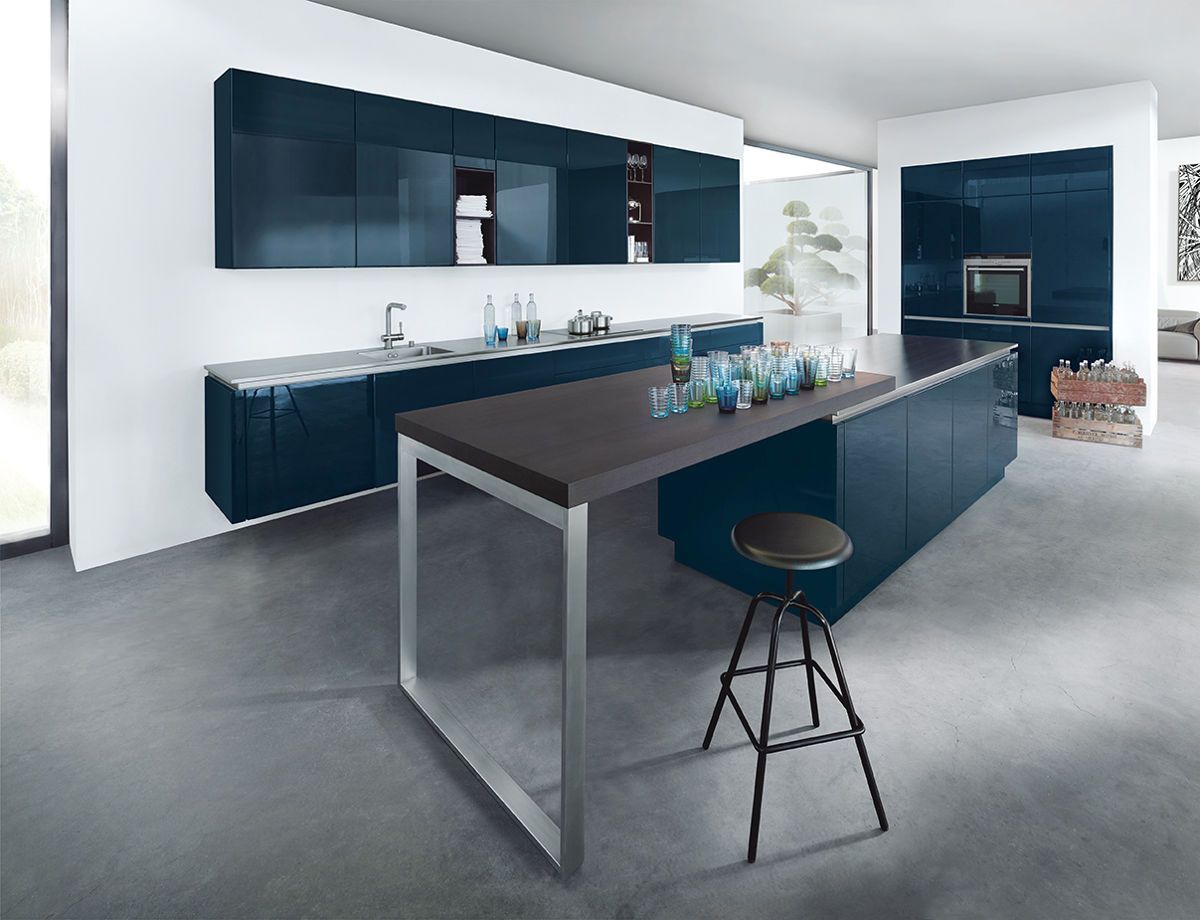 According to the latest Houzz Trend Predictions, coloured kitchens are going to feature heavily in 2020 and whilst our last post was on Schuller Kitchens of Colour look no further than this post for what colour kitchens are on offer from Next 125, Schuller flagship brand of luxurious German kitchens.
Over the last decade Houzz has become what many consider to be one of  the World's leading online platforms for home design ideas and trends.
And so with the latest trends for 2020 outlining a big shift away from the traditional German made kitchen monotones trends using whites and greys, this post outlines some colour choices from subtle to those consider more bold and daring.
Inspiration for Next 125 Kitchens of Colour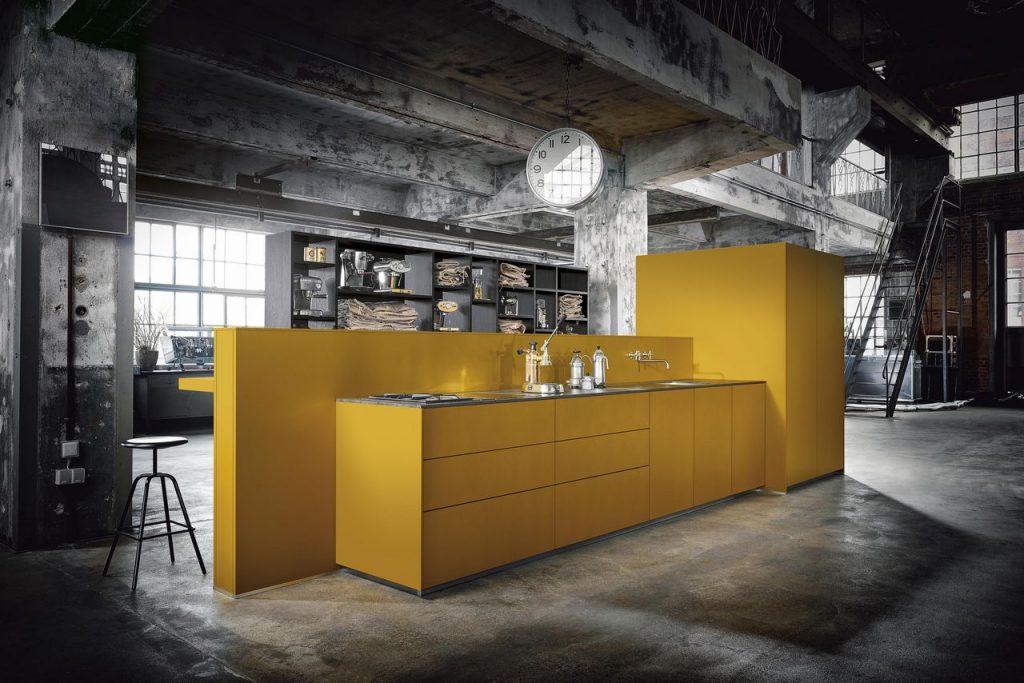 If you are looking for something completely different for your new kitchen, perhaps consider NX 500 in Warm Saffron Yellow from Next 125 Kitchen (as shown above). There is no arguing that Saffron Yellow is a bold and daring colour choice, for those wanting to make a kitchen design statement in 2020.
---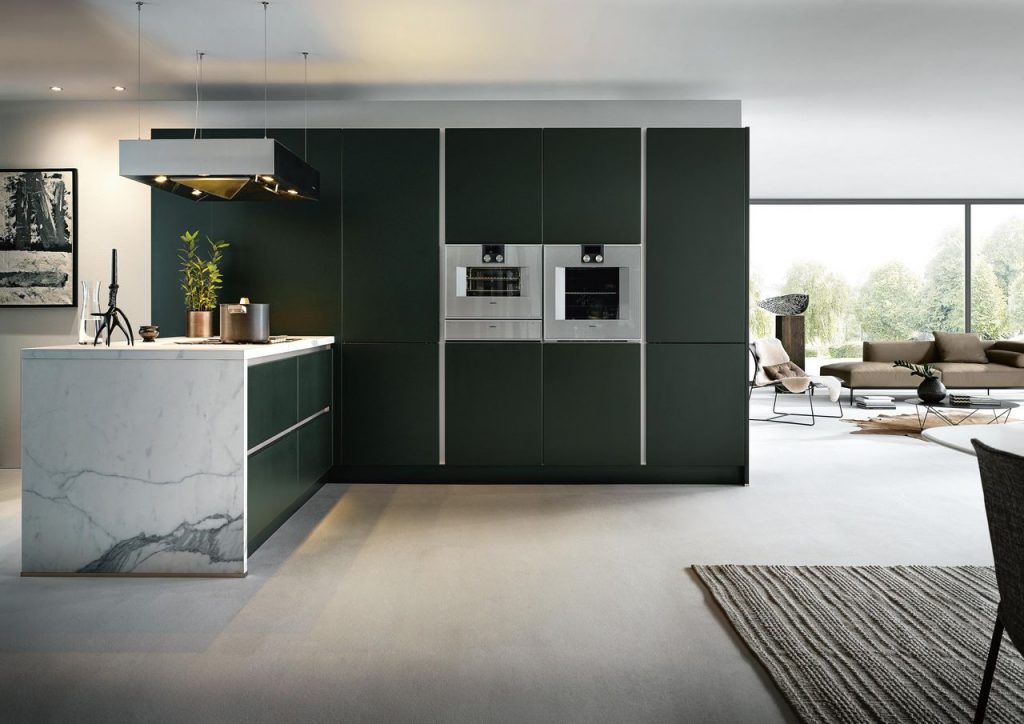 Shown above is also from the NX 500 door range. Displayed in a colour reminiscent of British Racing Green, the Next 125 colour of Jaguar Green in Satin Lacquer is more classically focused choice of injecting some colour into your home and it is shown here with warm old oak and brilliant white ceramic with a marble effect surfaces.
---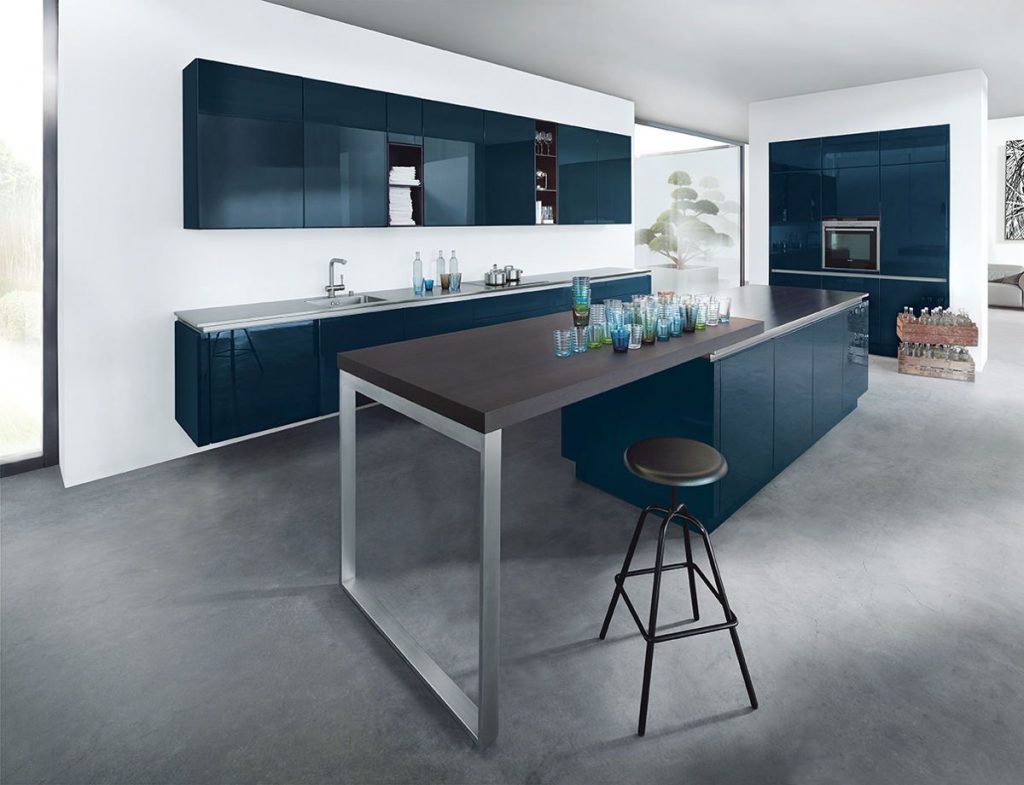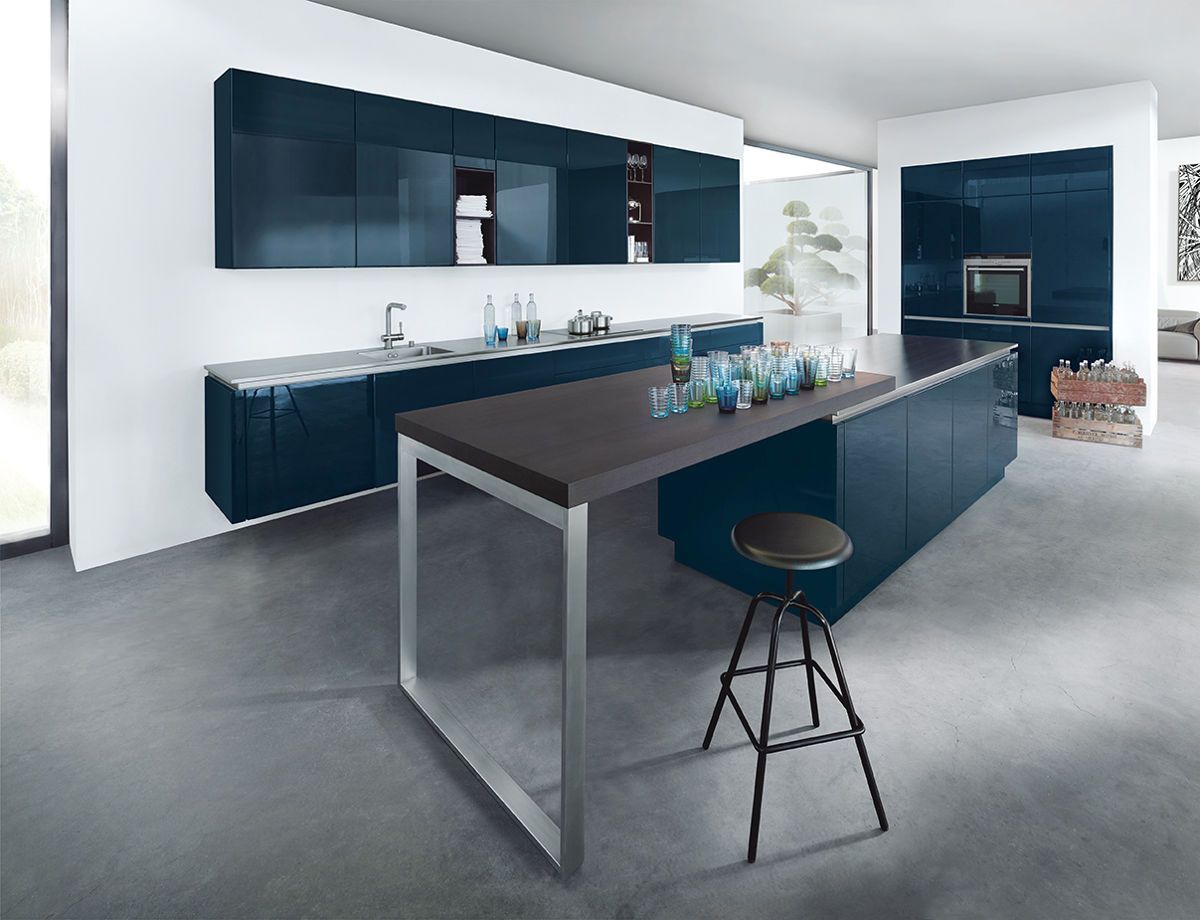 Above is NX501 Indigo Blue High Gloss from Next 125 Kitchens of Colour. Set against a white backdrop wall covering, the use of Indigo Blue is very modern and contemporary.
---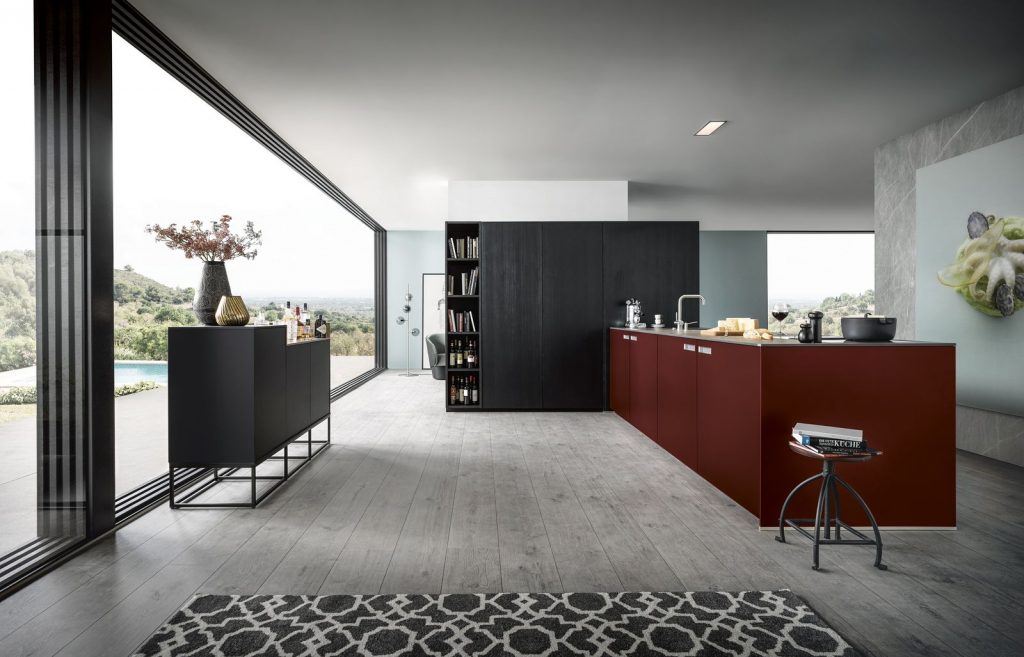 For a more rich colour choice, perfect (as shown above) with wood and dark tones is the NX 620 in Vibrant Ruby Red.
---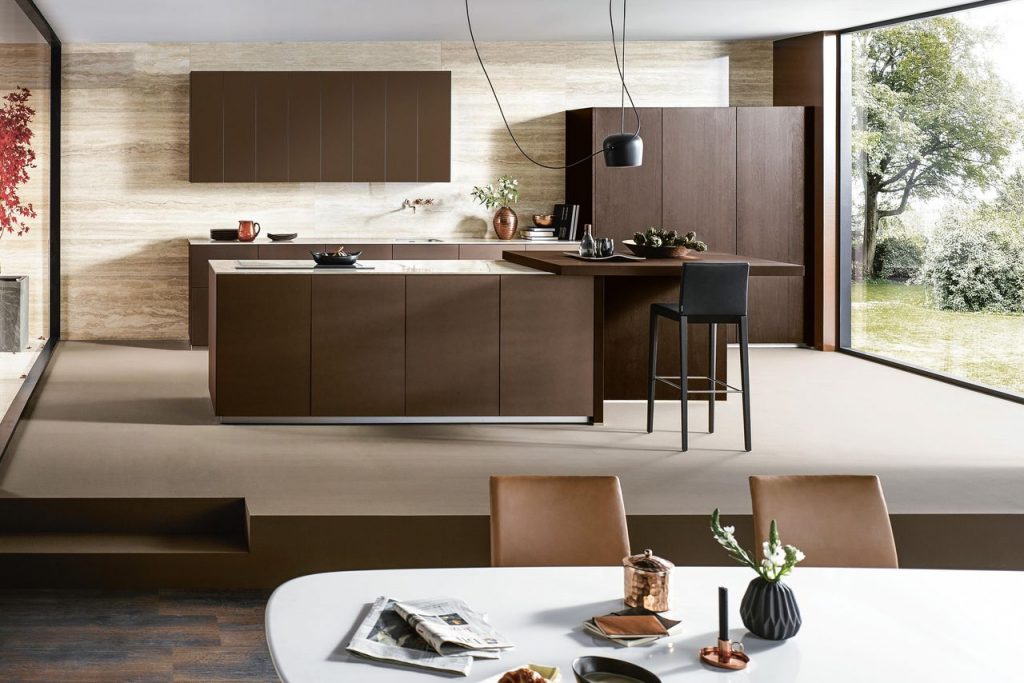 Whilst the Schuller C Collection has a lot more colour choice with the Next 125 range focusing more on textured colours, one industrial chic colour choice has shone in recent months as being one of the rising stars amongst the door fronts. NX 902 in Bronze Metallic has a superb, luxurious quality to it that oozes charm and sophistication.
---
The variety of the materials used and the finishes available ensures a broad spectrum of possibilities: whether matt or high gloss, the purest white or natural tones, discreet grey or ruby red. Whether through-dyed laminate, elegant lacquer or high-quality wood types. Whether satinated or smooth finished – next125 enables the consciously planned designer kitchen. Glass fronts add an additional effect thanks to their intrinsic colour facets and bring metallic tones such as bronze and platinum into play. Ceramic fronts in concrete grey or graphite are available. 
If you are looking at Kitchens of Colour, Schuller & Next 125 Kitchen furniture from German Kitchens NW have a much choice on offer, so feel free to get in touch and ask for a brochure or speak to our designers for some inspiration.