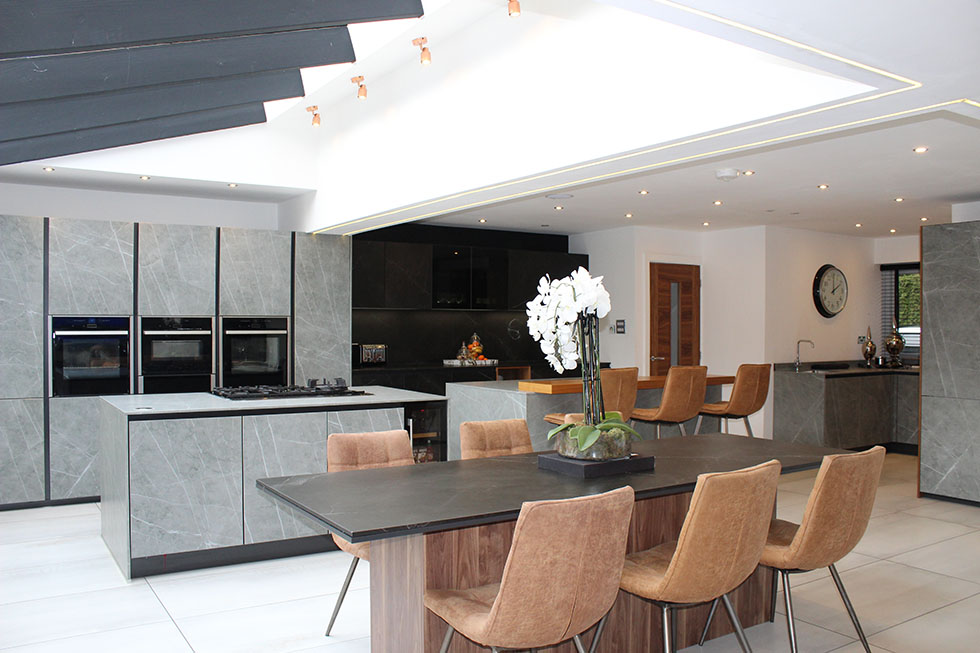 We recently installed this Next 125 Designer kitchen project, using a mix of Next NX620 Tobacco Knotty Ash, Fenix Lava Black and Systemo Ceramic.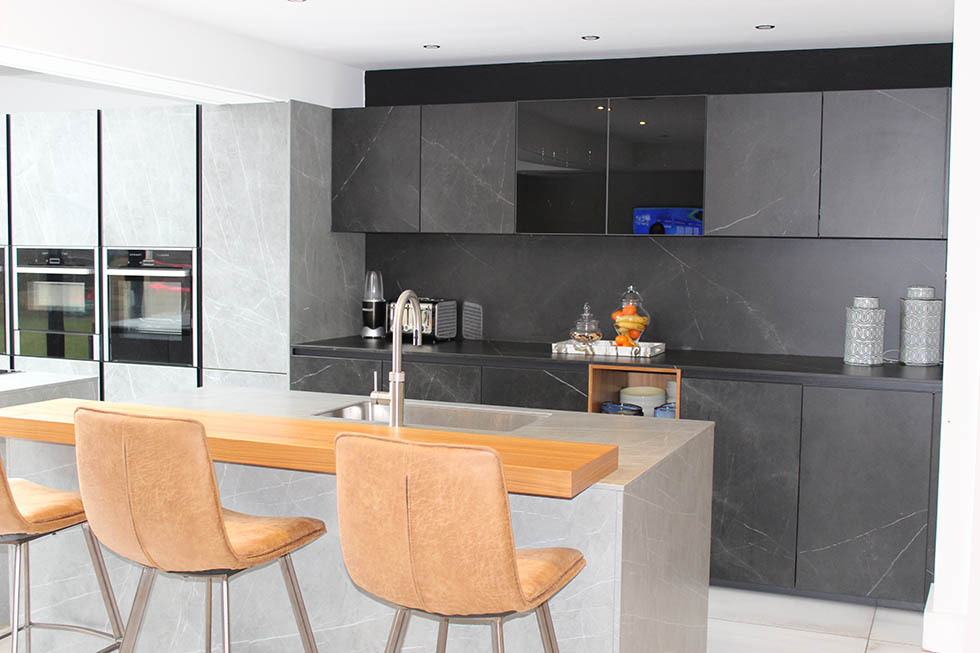 above: This image shows the true handle-less kitchen door fronts using the Schuller Tip-ON system which, with just a gentle push with the hand, knee or even finger is enough for the door, drawer or pull-out to open.
below: From the Integrated Belling 30cm wine cooler which has a 58 litre (18 bottle) capacity, to the Neff heat-resistant ceramic glass surface gas hob, all adorned in Fenix Concrete Ceramic, the featured island (one of two) also has plenty of food preparation space and a full length breakfast bar for informal dinning and a Franke sink on the second island.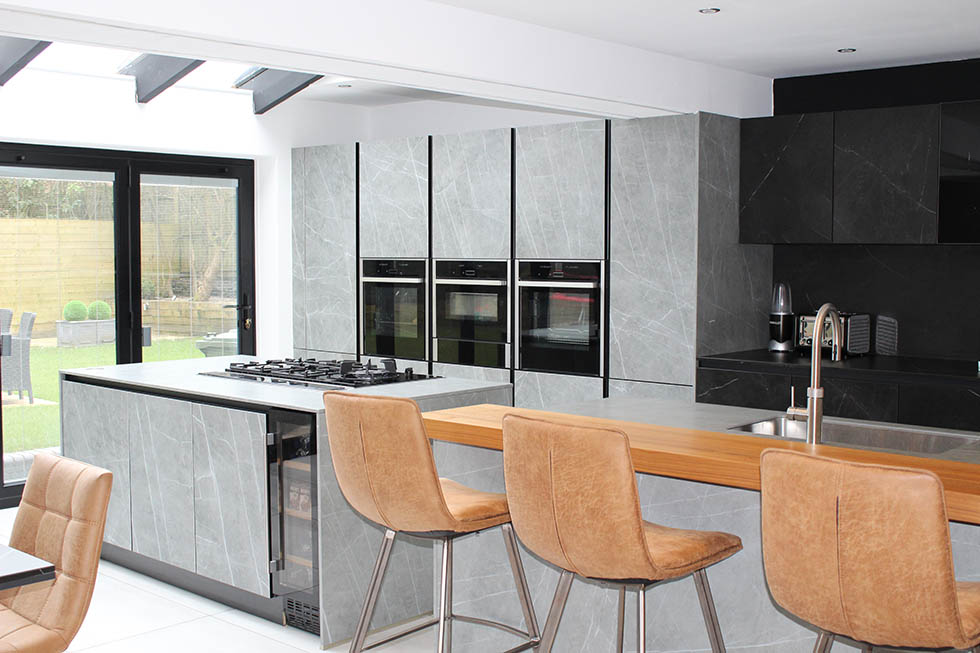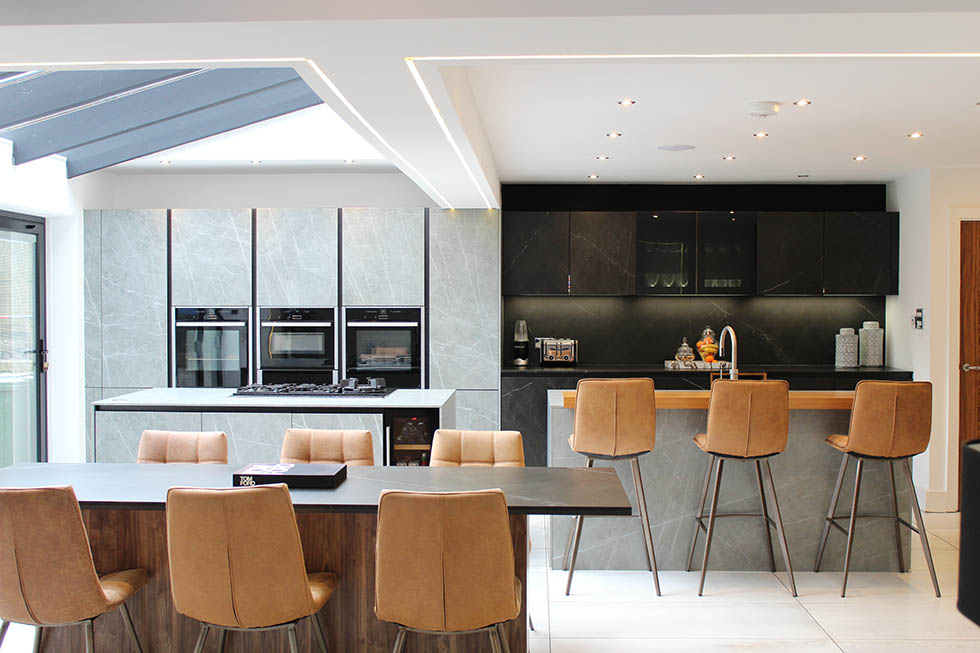 above: This image shows the large footprint of this fabulous designer german kitchen which is a perfect example of form and function.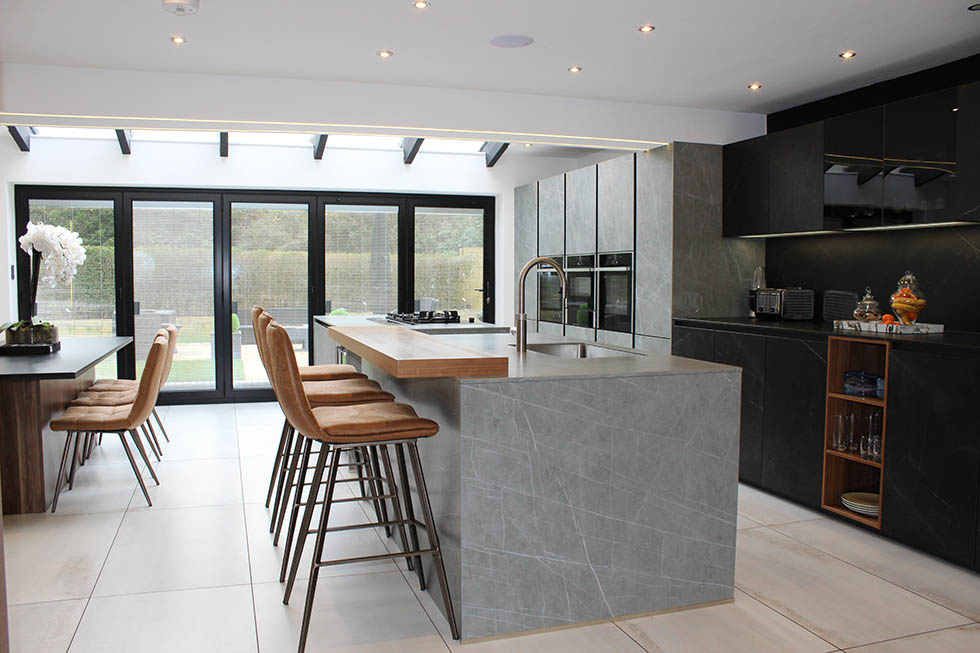 above: The attentions to detail are shown here with open storage to the Lava Black Fenix run to the right hand wall. With just a hint of wood, delivered via the Tobacco Knotty Ash open storage and the breakfast bar, when combined with the sumptuous fabric of the chairs, there is just enough of a co-ordinated earthy colour tone to balance the industrial chic of the Fenix surfaces.
below: The full footprint of this open plan kitchen is on show in this image. From the utility area on the far right corner, to the two islands, breakfast bar and formal dinning table, this kitchen is as versatile as it is beautiful.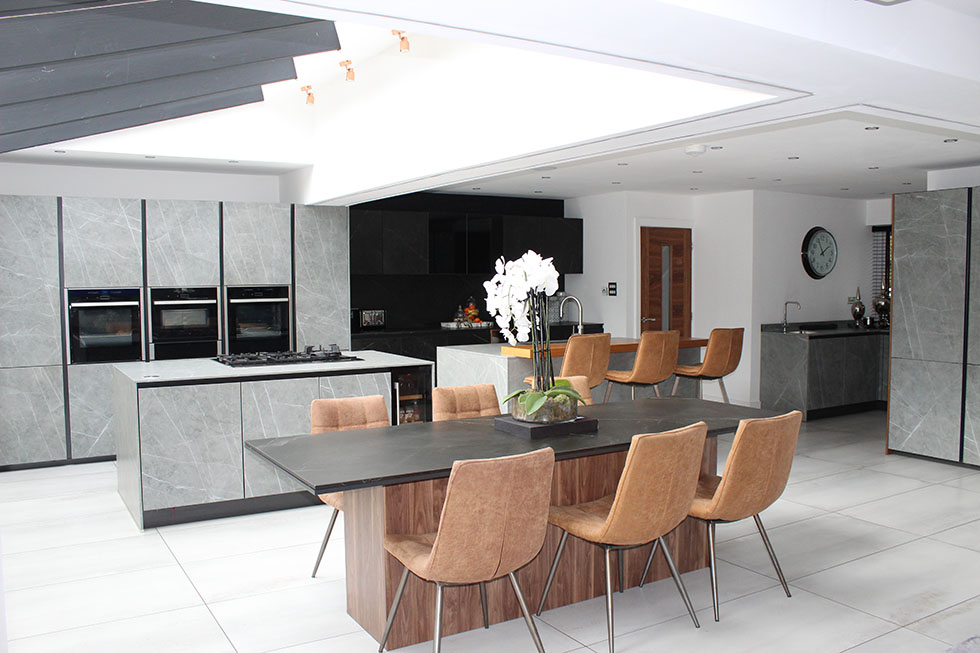 Further Details
Neff Gas Ceramic Hob & Extraction
Neff Combi Mircorwave, Neff Single Oven and Neff Warming Drawer
AEG Dishwasher
AEG Cabinet Larder and 2 x AEG Cabinet Freezers
Franke Sink & Hestia Spout Tap
Ceramic Nero and Grigio Marble Worktops
If you want to talk more about this Next 125 Designer kitchen project or other Next125 designer kitchens, why not speak to a designer today.