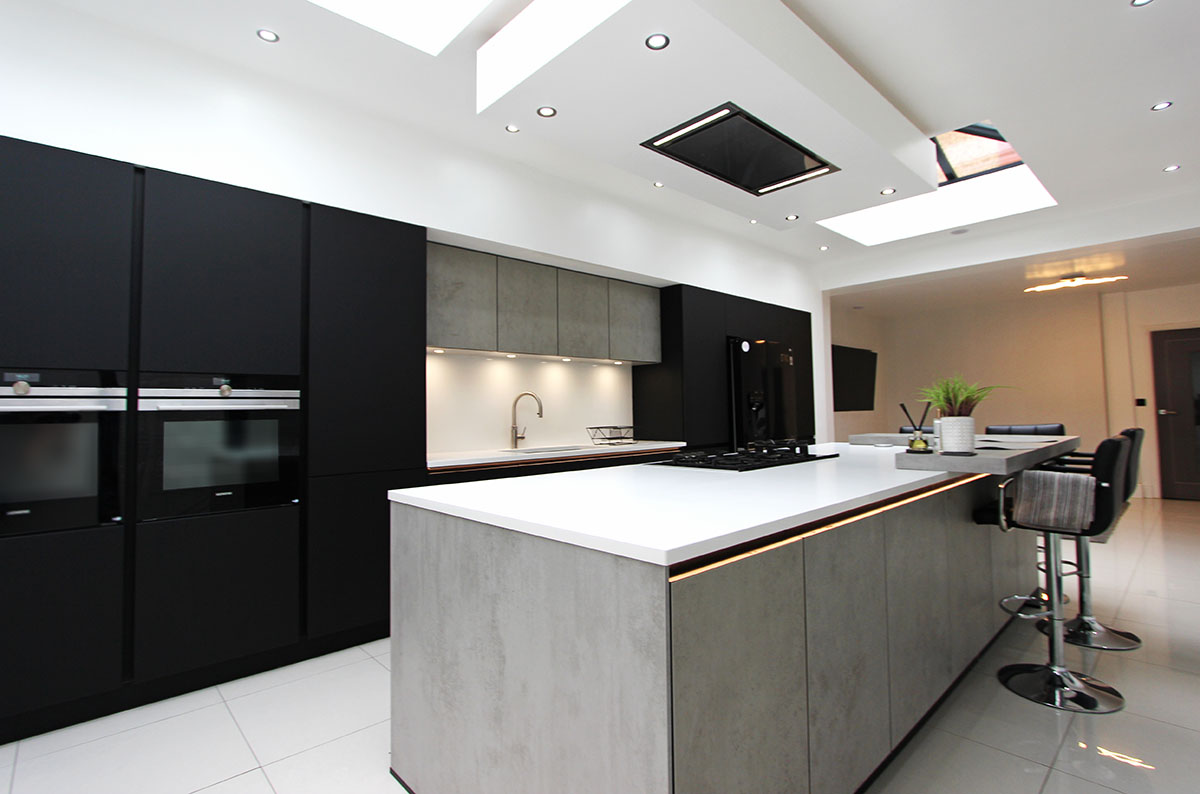 We recently installed this Schuller kitchens customer project in Blackburn, using Fenix Lava Black and Concrete Ceramic which was completed for our customers on the rural outskirts of Blackburn, Lancashire.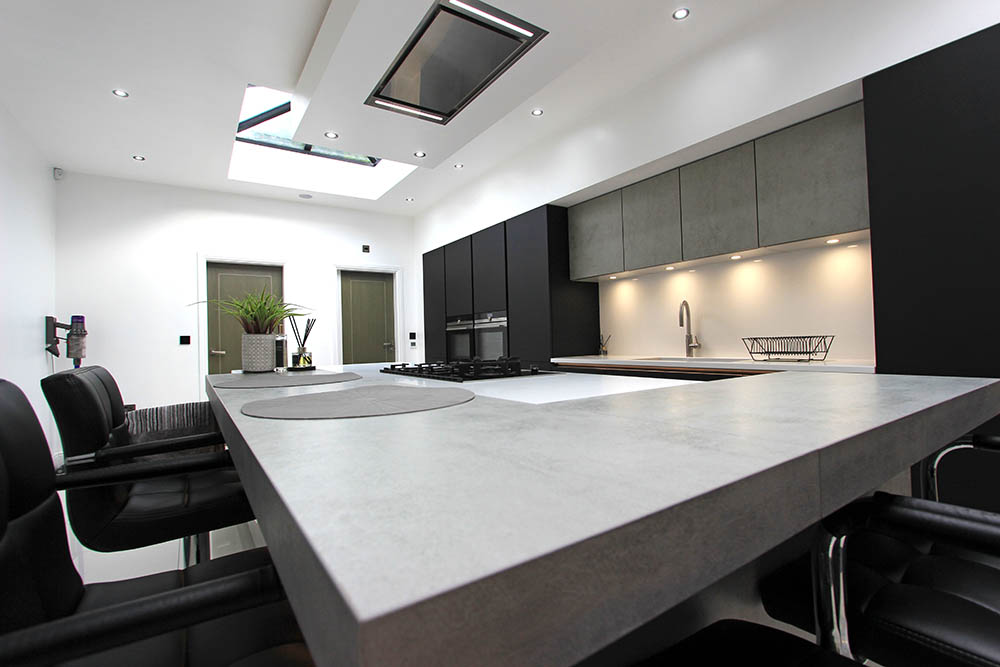 above: This photo shows the large open plan layout of the room which has benefited greatly from an extension with its bi-fold doors and skylights, giving the room an abundance of natural light.
below: The use of the three contrasting textures and colours via the Fenix Black, Concrete Ceramic (also continued with the breakfast bar) and the polar white worktop create a very understated design that revels in its simplicity.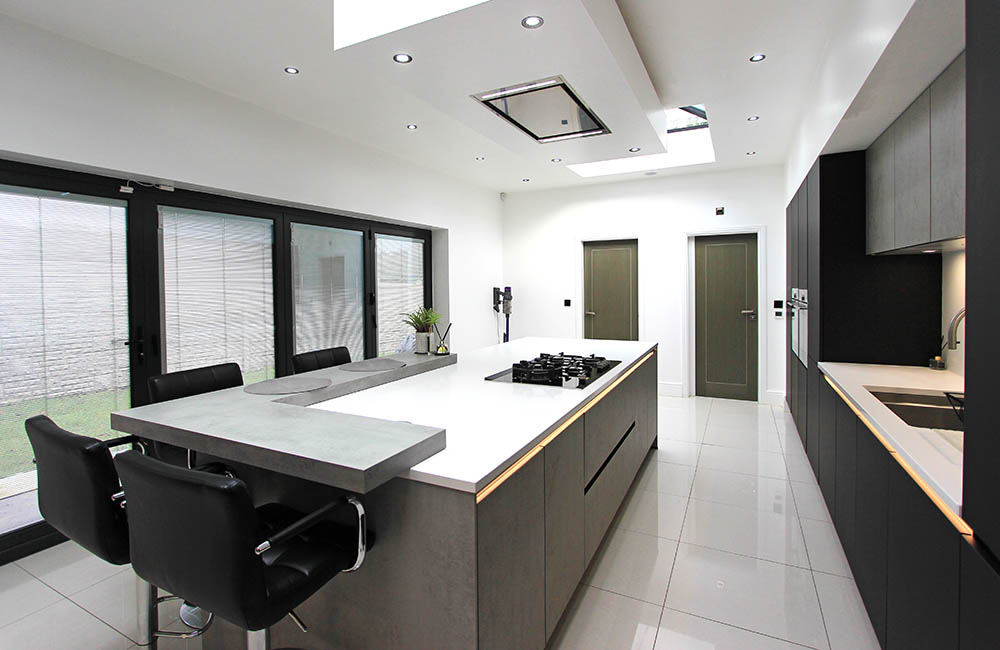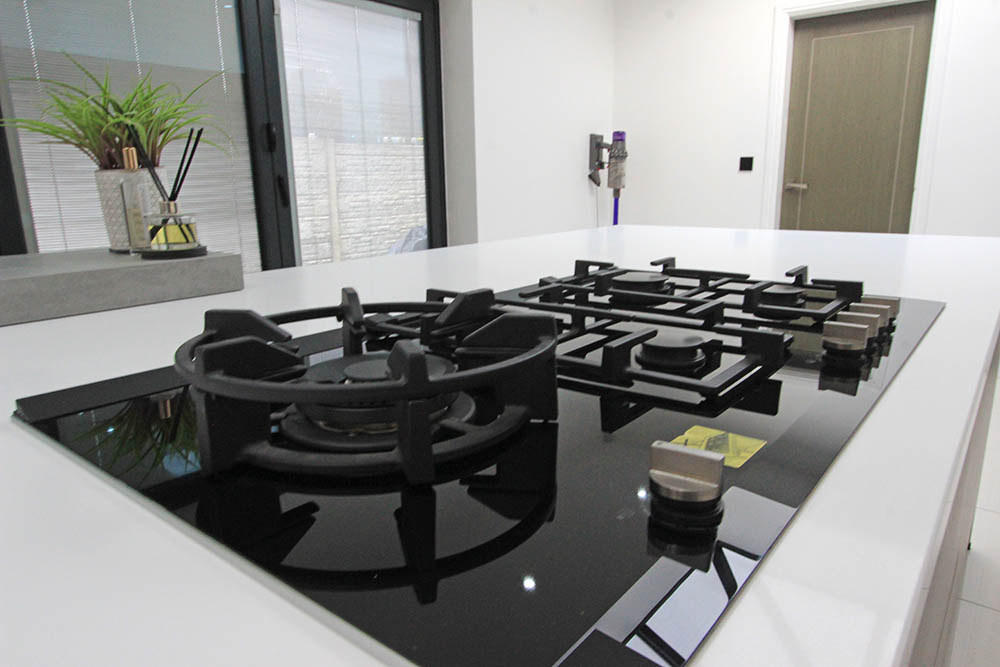 above: The large gas hob with Wok burner sits atop an ample work surface with plenty of preparation area and the black glass fitting of the hob is both easy to clean and easy on the eye. 
below: Keeping the minimalist theme throughout, the sink is perfectly sunk and framed effortlessly by the ultra thick worktop. Such a precision fit isnt just great to look at but prevents mess from food prep next to the sink and the tap externally flush mounted is another example of form and function.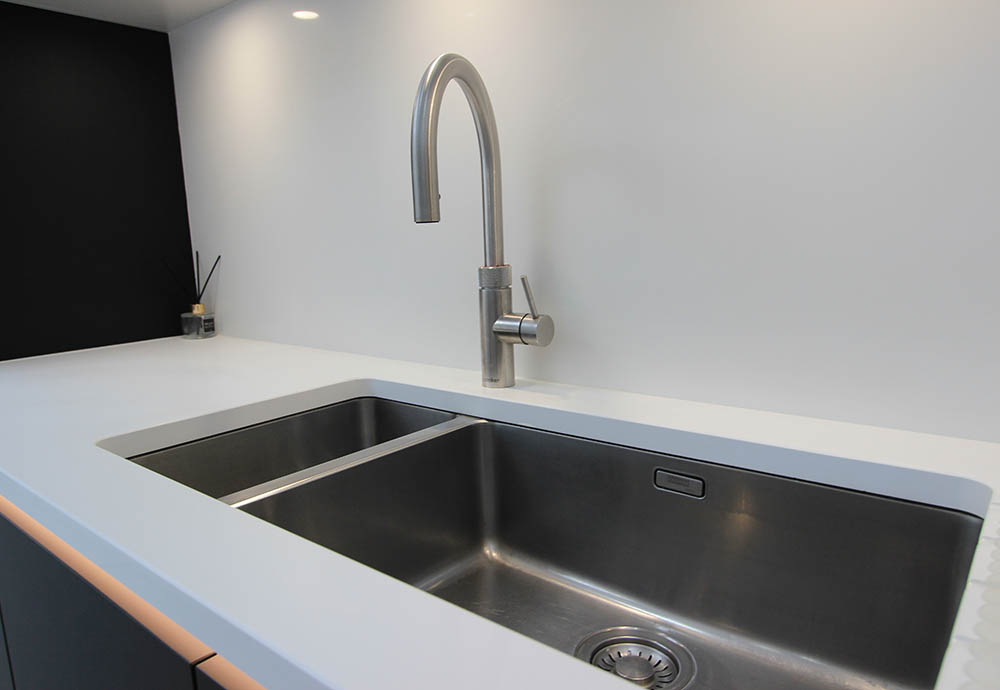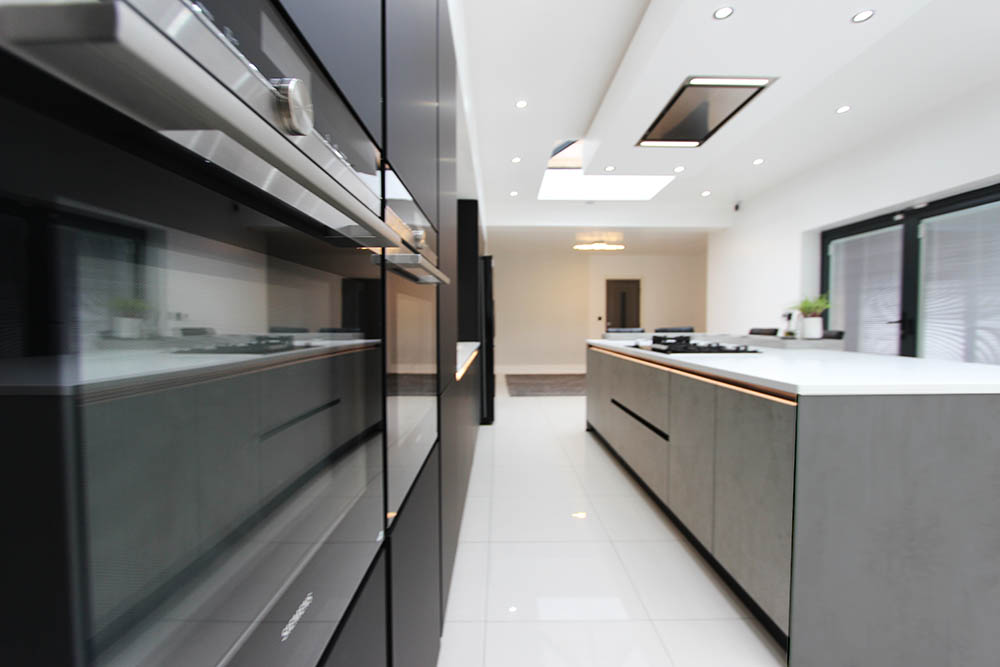 above: The Siemens Ovens are a perfect partner for Schuller kitchen furniture and they give a made to measure feel. Siemens have the same attentions to detail and when side by side mounting ovens, warming drawers and microwaves, Siemens has the forward planning to align their handles at the same height. 
below: The view from this angle shows the simple yet stunning symmetry of this design. Nothing is superfluous, unnecessary. Every surface, every texture, every element feels harmonious.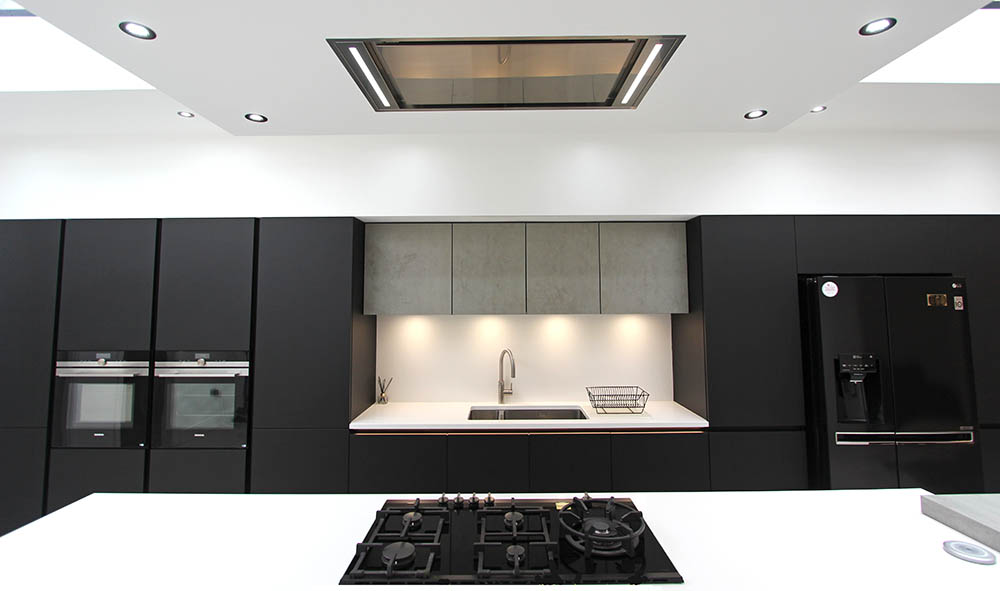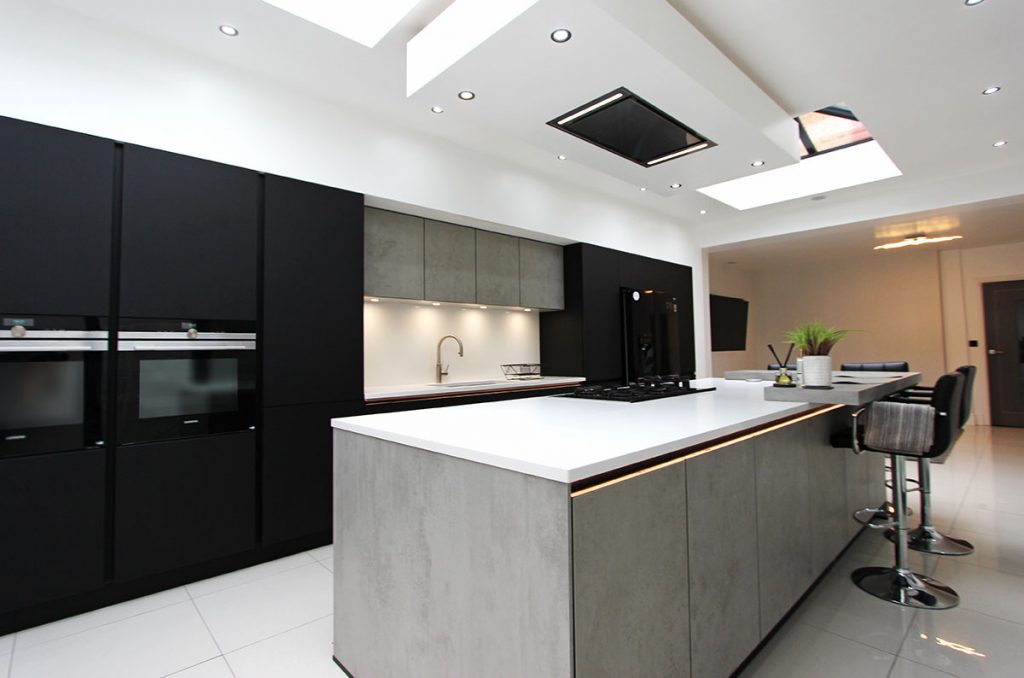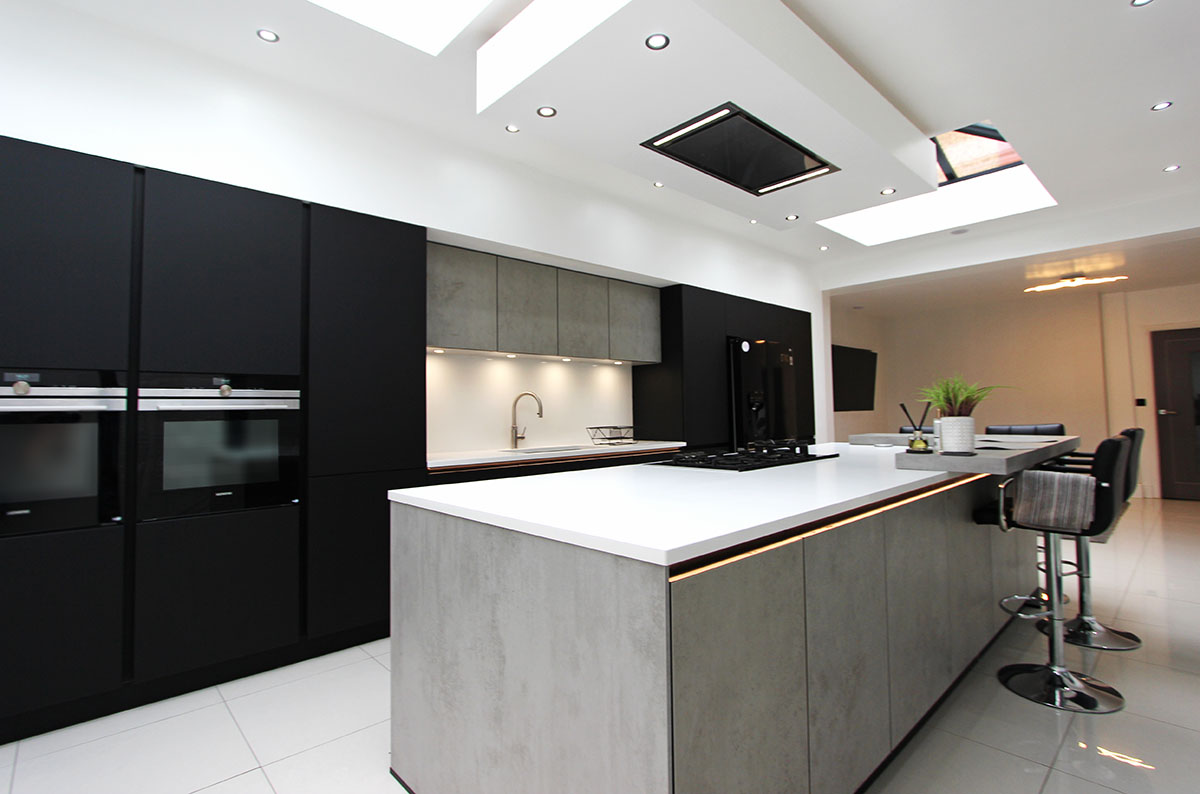 As the leading Schuller German Kitchens supplier in the UK we have hundreds of projects spanning over a decade and being a specialist we dont just design kitchens, we craft them and engineer them to our customers needs and wants.
Being a Master Siemens Partner and AEG Appliance Partner we are also able to offer near trade prices for Siemens and AEG appliances when purchased with our furniture, as part of your next kitchen design project.
If you want to talk more about this Schuller Customer Project in Blackburn or Next125 why not speak to a designer today.