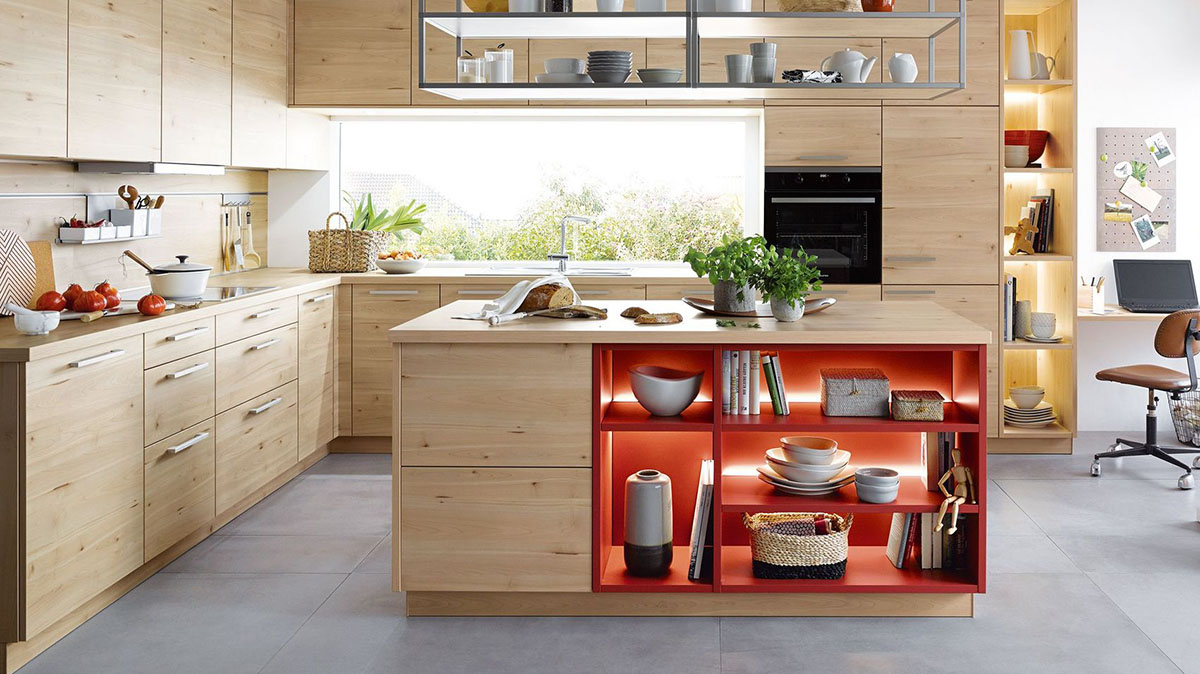 Shown here is the new Scandinavian inspired Schuller Lima door style, finished in Norway Maple (K855).
Also available in Natural Knotty Oak (K5050) the Lima door is atypical of Scandinavian design with its principles of simplicity, minimalism and functionality. Using naturally inspired Scandinavian textures from Norway, Sweden, Finland, Denmark and Iceland, "Scandi Design" has flourished in recent years in Germany, Holland and the now the UK.
Here, everything is in unison! The main material in the kitchen – Norway maple effect – was not only used for the fronts, but also for the worktop, support panels and recess panel. The final result is a tranquil, homely feel in the room taking to heart the Scandinavian design principles.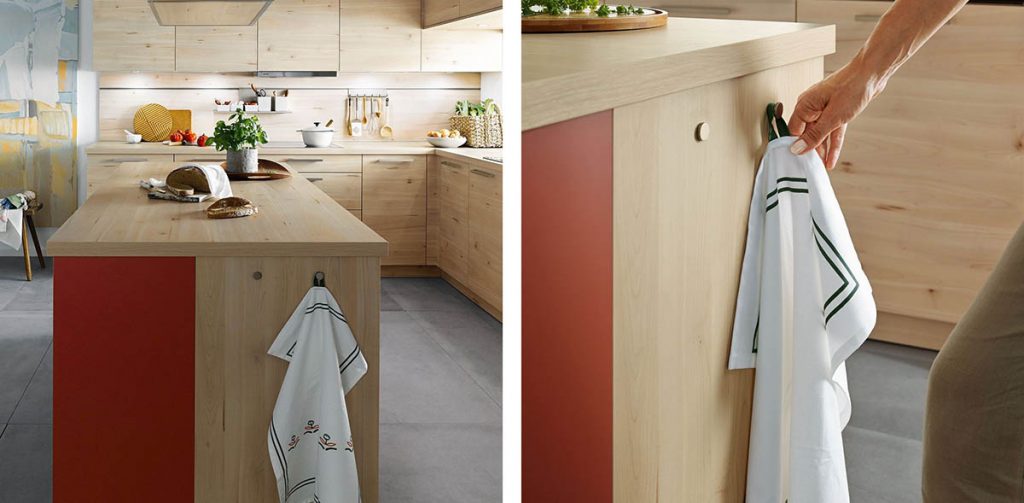 above: The use of Schuller Lima Norway Maple to the side panels and worktop with just a small break in colour with the Terracotta panel, keeps the overall design theme very on trend, Scandinavian wise!
below left: The TIP-ON handle-less door technology gives you brand new design freedom in the kitchen. Without handles, the kitchen front steals the show. Create a space-defining, purist look and keep your storage accessible via a simple push open/push close action.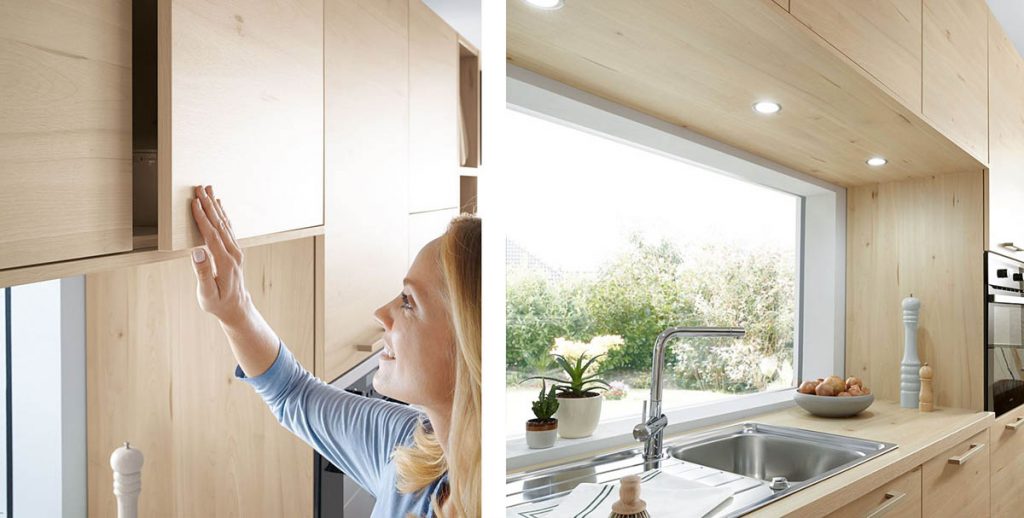 above right: The use of Lima Norway Maple throughout the entire Schuller Lima kitchen further demonstrate the Scandi principles of simplicity, minimalism and functionality. The panelling above the sink is particularly impressive to the eye when there is an abundance of natural light, as shown above.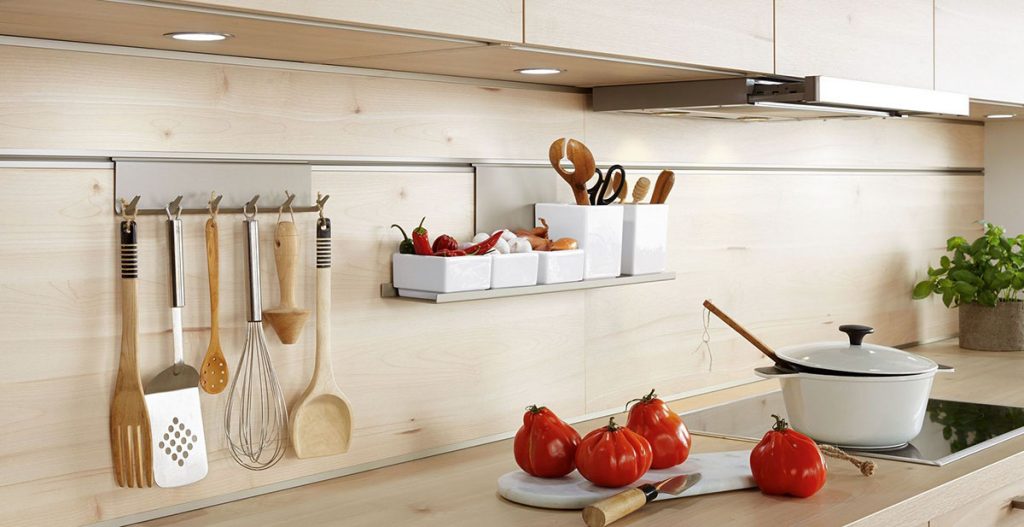 above: With Schuller you can explore an almost unlimited array of choices and configurations in your new kitchen. With Schuller there is the extensive range of accessories to make your kitchen bespoke to your styling needs and wants. As shown above, why have a normal backsplash when you can incorporate a rail storage system for cooking essentials and utensils?
The Schuller Lima laminate door fronts are available in Norway Maple K855 and Knotty Oak K505. Laminate fronts are hard-wearing with high-quality melamine resin coating that protects the textured design against the daily rigours of modern kitchen living.
Being a AEG & Siemens Appliance Partner we are also able to offer near trade prices for AEG & Siemens appliances when purchased with your Schuller or Next 125 kitchen design project.
If you want to talk more about Schuller Kitchens, you can speak to a designer today.