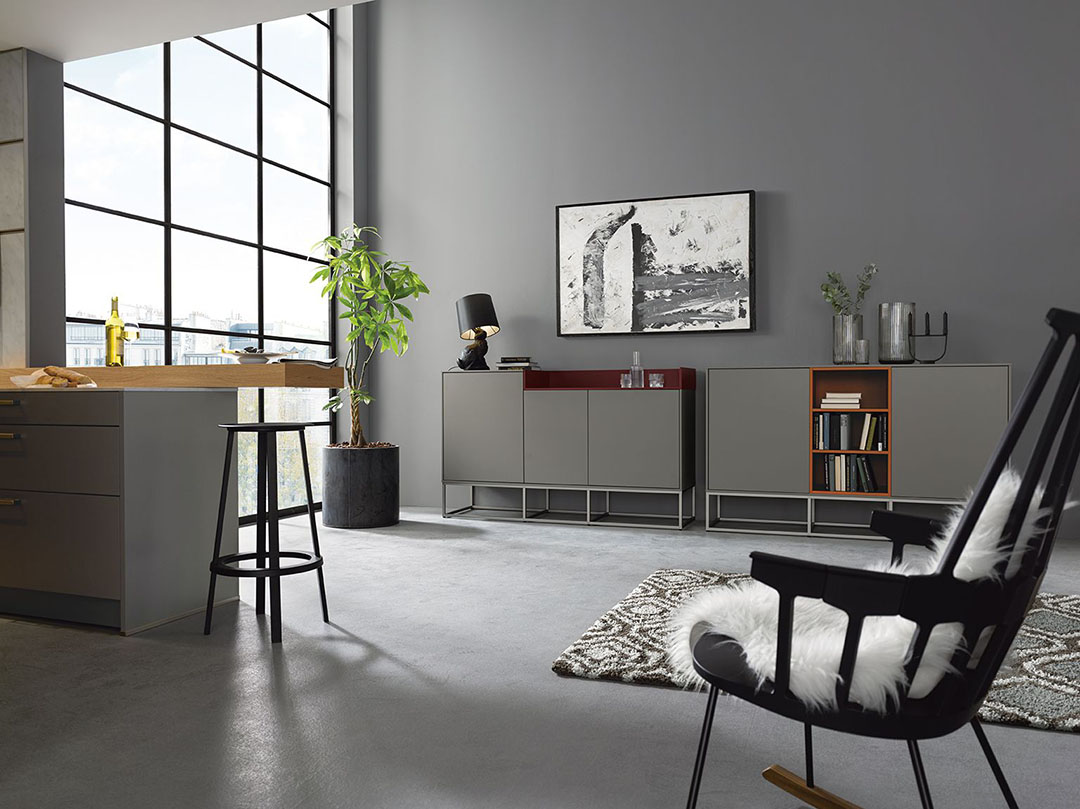 This is the NX 510 Agate Grey Matt Velvet style of Next125 Kitchen, the luxury brand of German made Schuller Kitchens for a designer German kitchen feel, with stunning and contemporary visuals.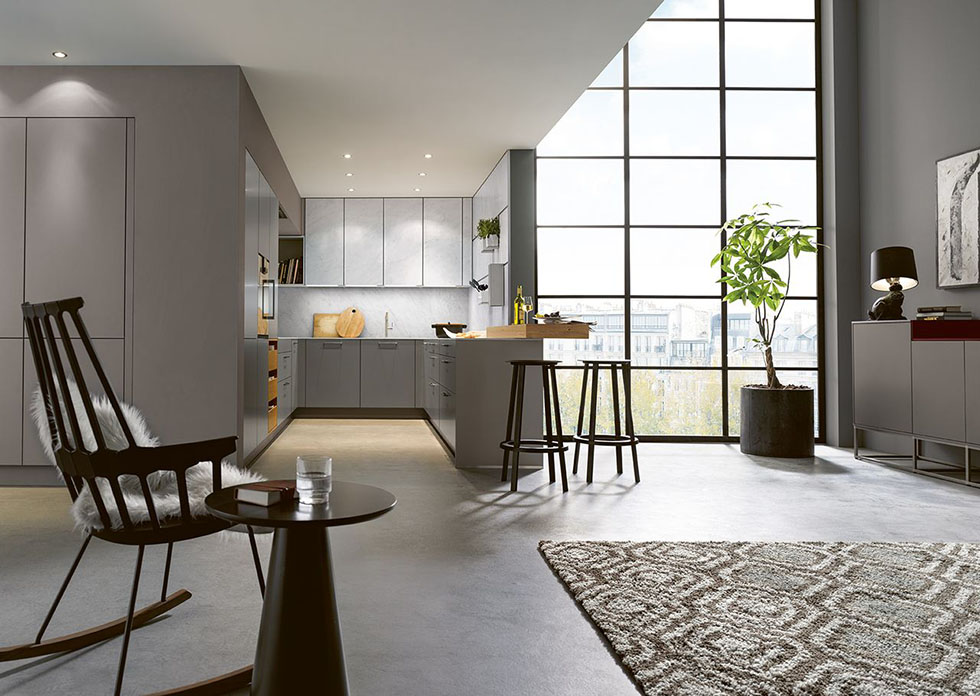 above: The floor-to-ceiling fitted tall units in this stunning example, with fronts in exquisite ceramic marble bianco effect, combined with extra storage space in base units in subtle agate grey velvet matt. Styling contrast and a less formal feel come from the open (English Pull-out) drawers in light-coloured wood which can be used to hold all sorts of kitchen essentials that need to be in easy reach. This creates a "big" kitchen in a small footprint.
below: The next125 Sideboard is a functional yet stylish connection between kitchen, dining-room and living room and can effectively separate or tie together the distinct living, dining and kitchen zones within the space.
To define the kitchen as a flexible living space in respect of interior design means that sufficient attention needs to be paid to the kitchen both as a whole and as an element within the larger space.
Elegant design ideas are backed by Next125 kitchens high degree of functionality, all coming together harmoniously, which elevates the kitchen beyond a mere cooking space.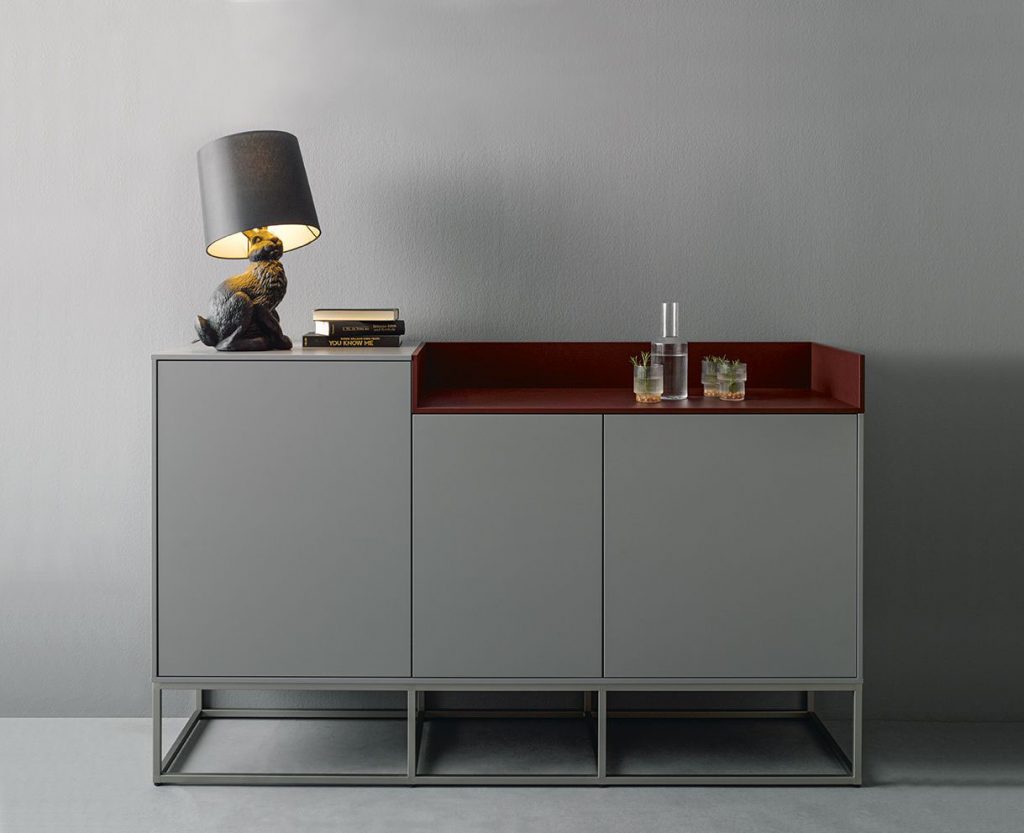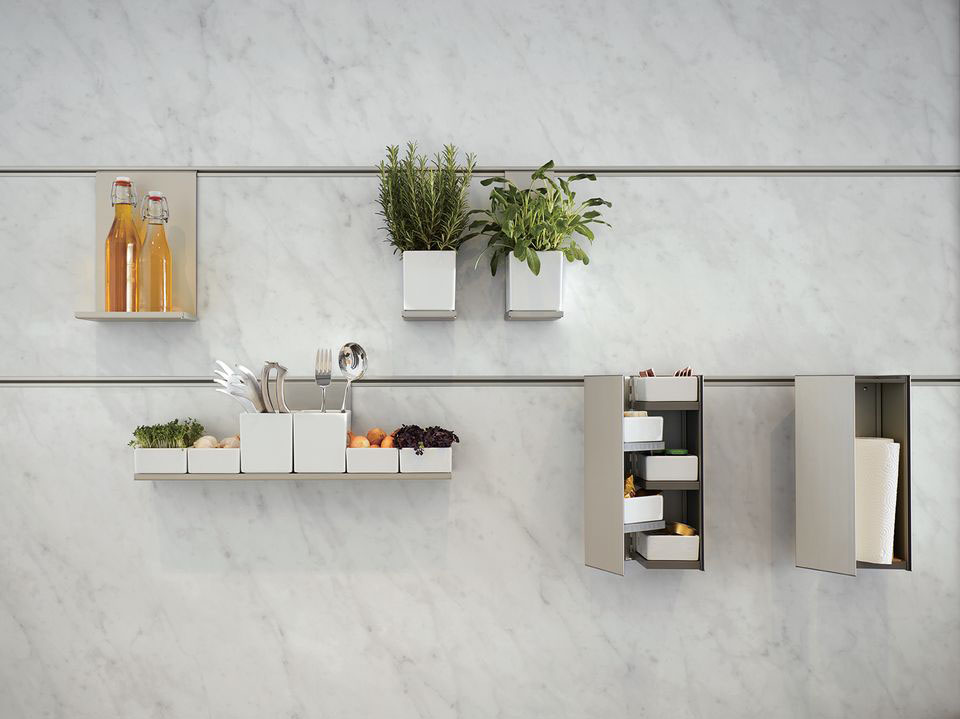 above: With Next125 Organiser Wall Storage, everything that does not fit neatly into the units or drawers can be  put on the wall.
The next125 cube system that facilitates the Organiser Wall is the perfect addition to any kitchen, providing perfect organisation and storage space wherever it's needed. With next125 cube, everything you need for preparing food is right there where it's needed. It makes work in the kitchen so much easier and quicker. Everything is instantly on hand.
below: Practical storage space, precision craftsmanship and intelligent design: the English pull-outs relax the kitchen's look while simultaneously providing space for keeping everything that needs to be within easy reach. The open drawers in light wood contrast with the kitchen's light agate grey tones.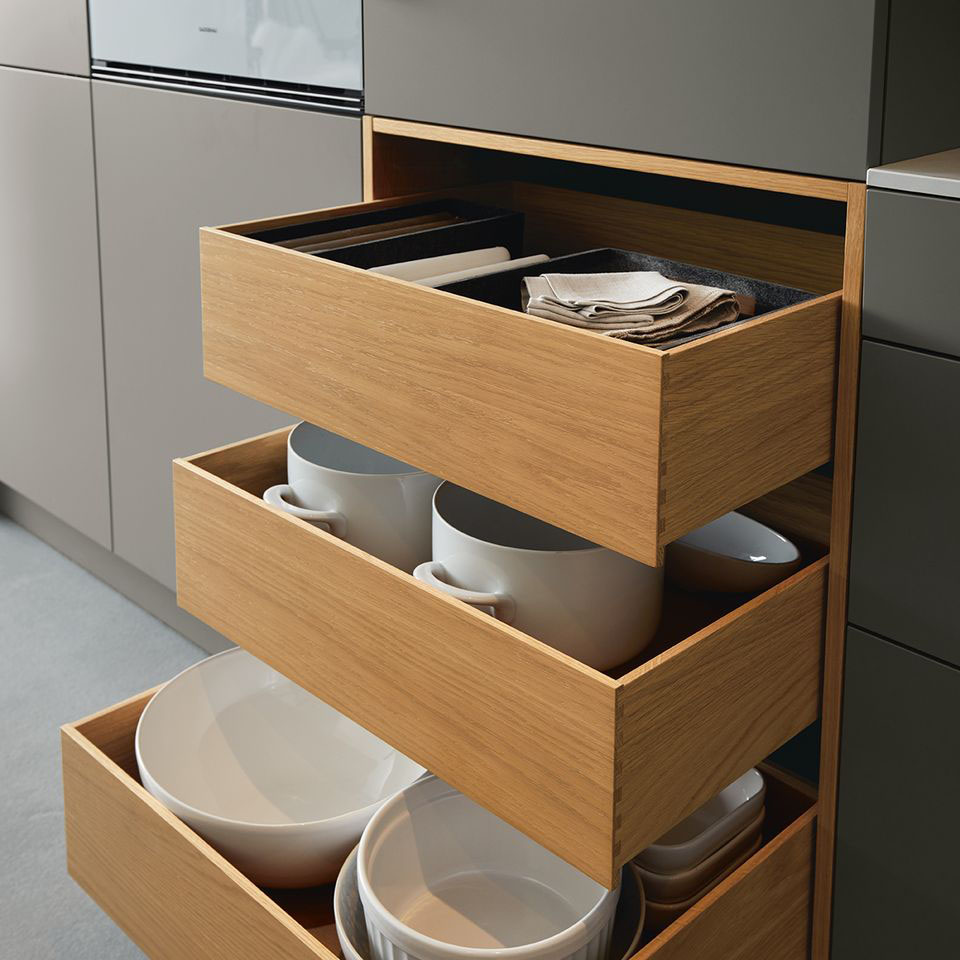 Next 125 Kitchens – NX 510 Matt Velvet Colour Choices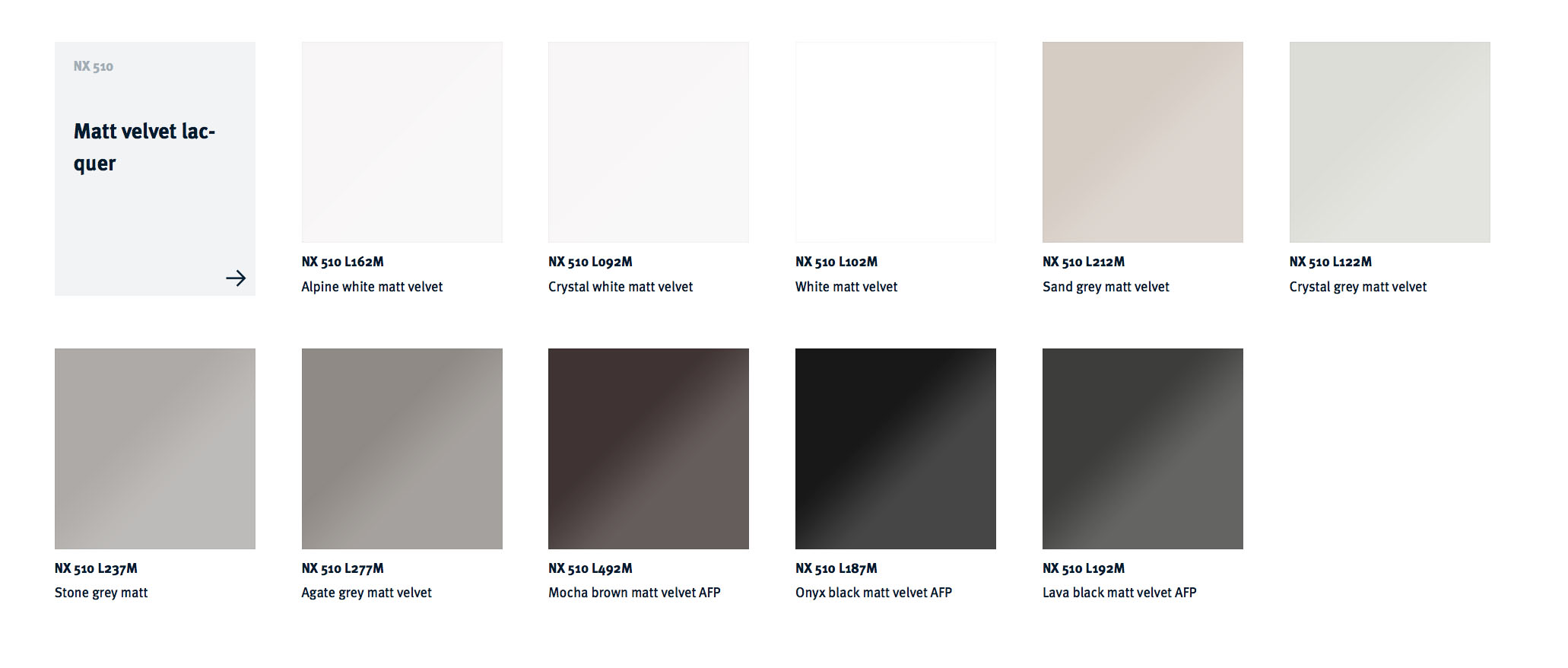 Being a Siemens Master Appliance Partner we are also able to offer near trade prices for appliances when purchased with your Schuller or Next 125 kitchen design project.
If you want to talk more about Next125 NX 510 Matt Velvet or any other of our Next125 Kitchens, or any other Schuller product, you can speak to a designer today.