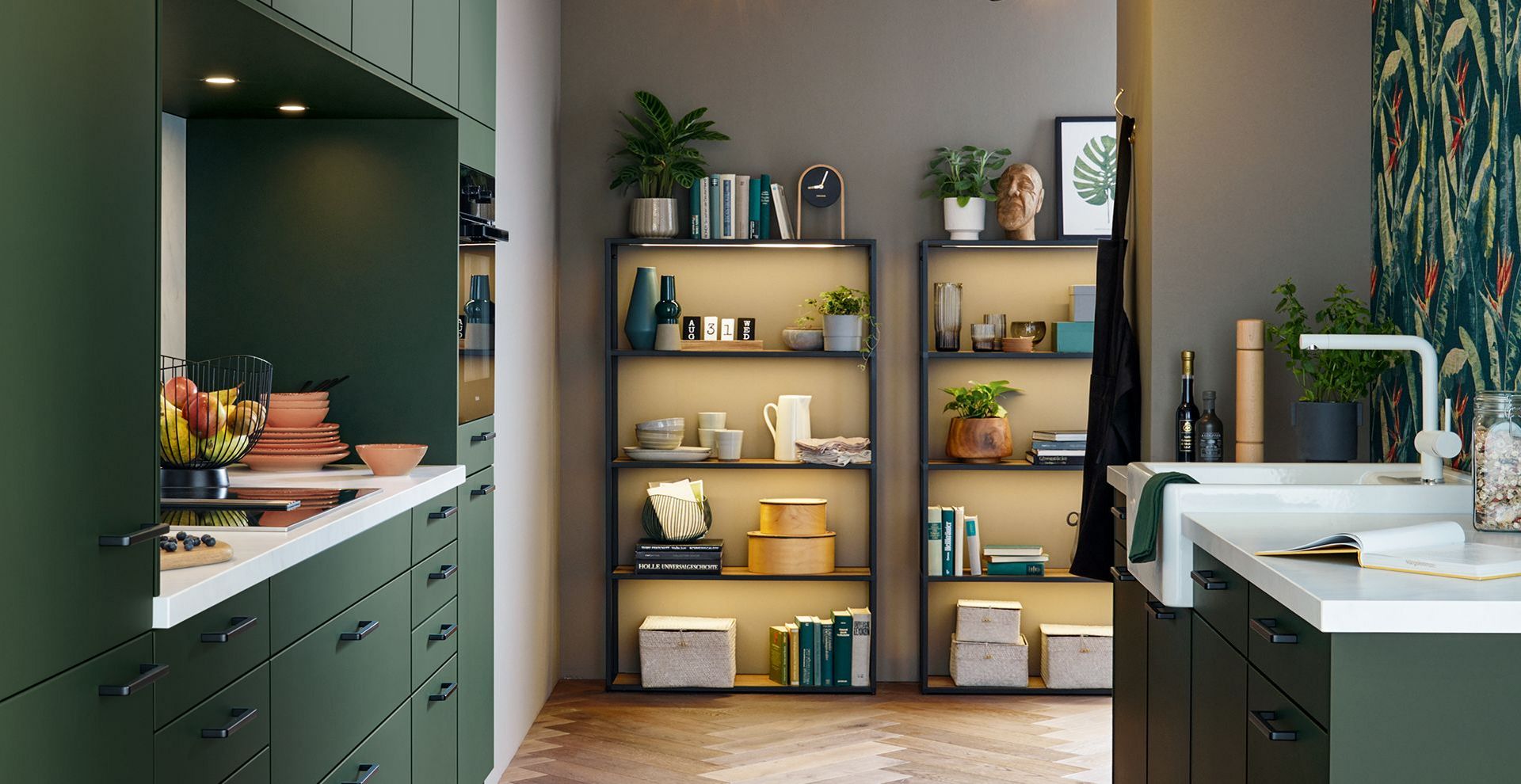 This is the Schuller Siena Forest Green Matt Velvet style of german kitchen for a designer kitchen feel, with stunning and contemporary visuals.
Green is considered the colour of nature and it brings with it, a fresh atmosphere and a calm, relaxing naturalness, even to small city centre apartments!
This is especially true when choosing the darker shades of the green colour range, such as a British Racing Green or Deep Forest Green as used here by Schuller with this example of the Schuller Siena kitchen door.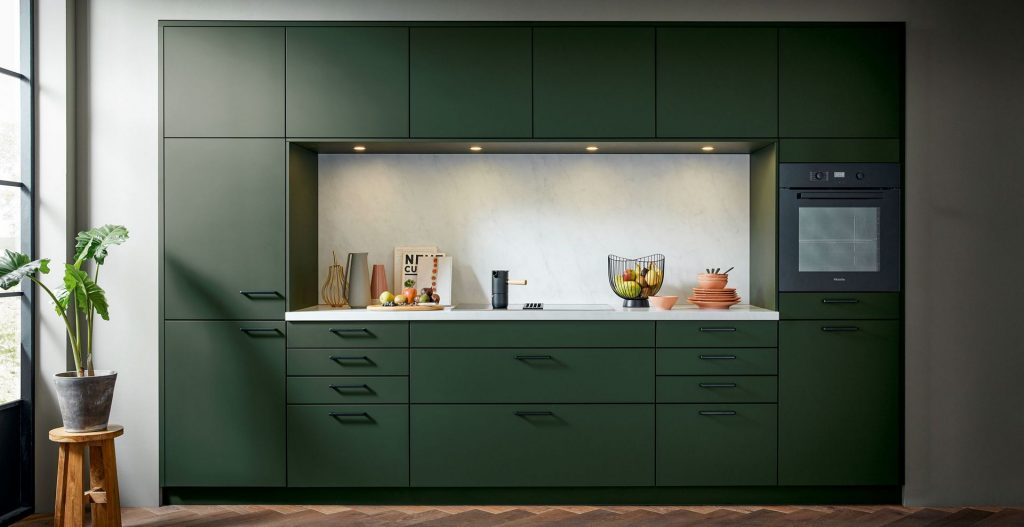 above: The recessed tall bank is seamlessly built into the wall and as the worktop and the recess panels are planned as a stark contrast to the Deep Forest Green, for example by using brilliant white marble decor as shown above, the finished look is especially striking.
below: The separate but compact run of units below highlights the ability of Schuller's modern furniture to be used in conjunction with more classic and traditional elements. The food prep zones below are separated into two blocks by the UK favoured Belfast sink, which again provides the contrasting white as evident throughout this design example which becomes the central design theme of this kitchen!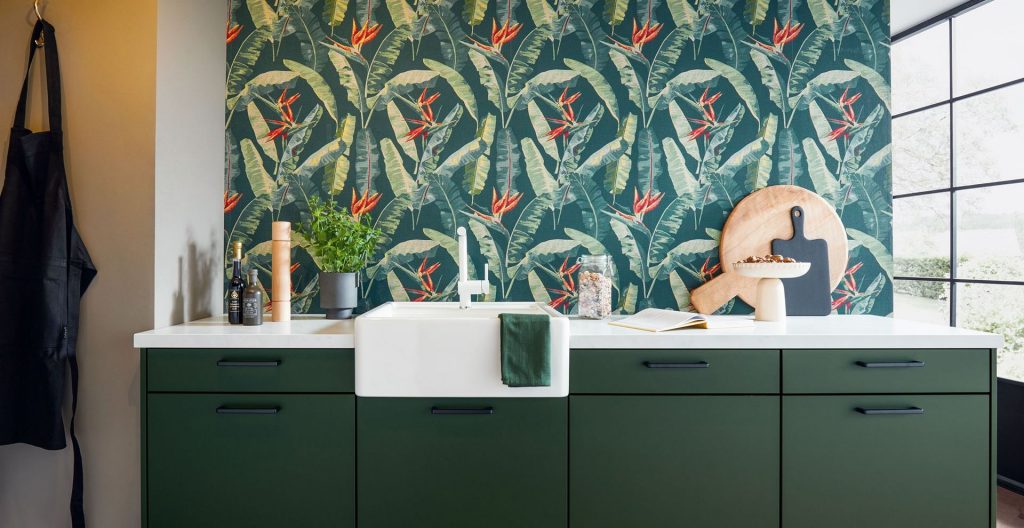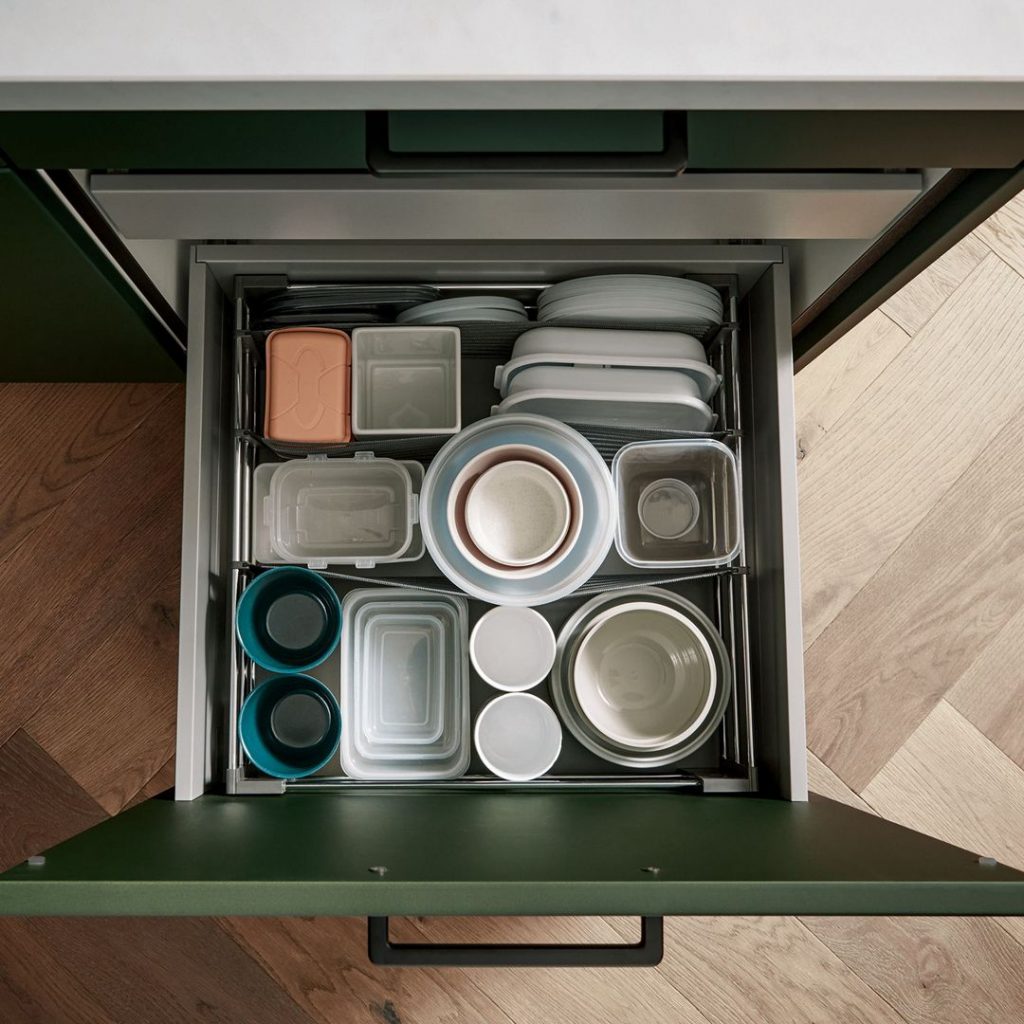 above: With Schuller drawer inserts everything can have its own place. From cutlery and condiments to pots, pans and cookware, we can ensure that the perfect format of storage is made available for your every need.
below: This practical yet decorative and open storage space is delivered here via Schuller's Frame Racks. With their minimalist frame in blackened onyx and a subtle use of integrated lighting, this storage option is a great way to introduce contrasting tones and textures via open storage so as help harmonise the transition from kitchen to living space. This is especially useful in smaller apartments and studios.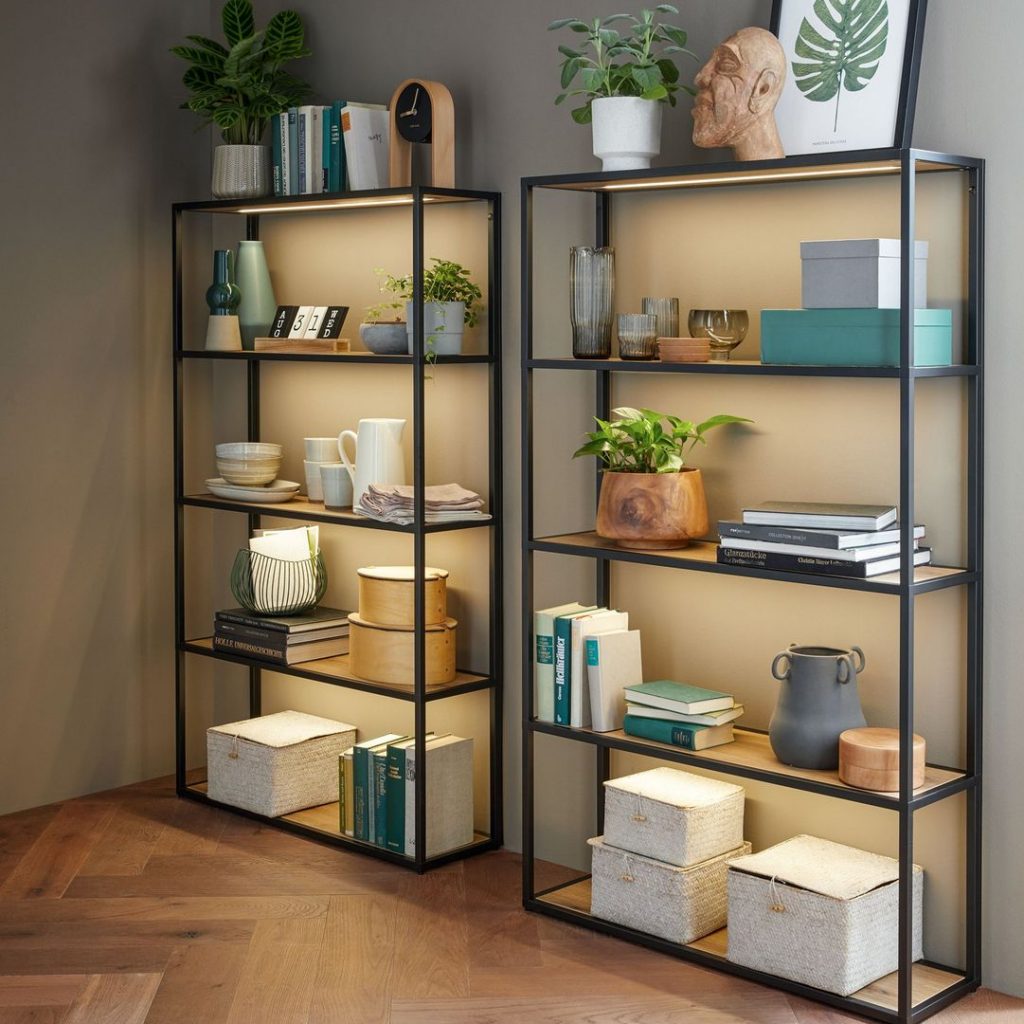 Schuller Siena Matt Velvet (AFP) Colour Choices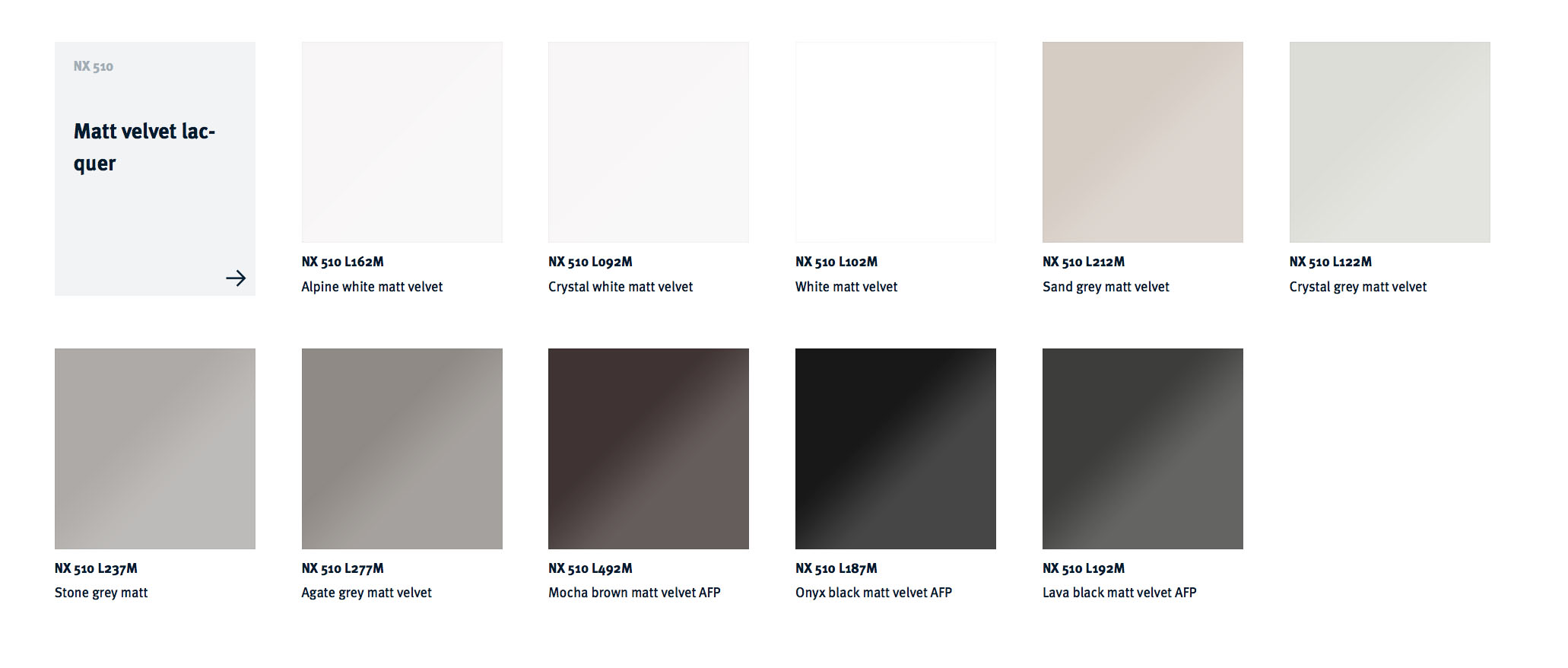 Being a Siemens Master Appliance Partner we are also able to offer near trade prices for appliances when purchased with your Schuller or Next 125 kitchen design project.
As a Full Service company we Design Plan and Install your new Schuller German Kitchen project and fully manage it from start to finish and in addition to fitting the furniture we also complete any plumbing, electrical and gas works, in addition to any Extensions, Windows and Bi-fold doors that maybe required to create your perfect kitchen.
If you want to talk more about Schuller Siena Forest Green Matt Velvet or any other of our Next125 Kitchens, or any other Schuller product, you can speak to a designer today.