Shown here is the new door style, Schuller Biella Pale Rosé Satin (L310), for a slightly textured surface which is both durable yet easy to clean thanks to its water-based Dual Cure lacquer system.
Also available in Crystal White Satin (L090), White Satin (L100S), Crystal Grey Satin (L120), Stone Grey Satin (L235), Magnolia Satin (L135S) and many many more colour choices for the perfect designer german kitchen if the Schuller Biella Pale Rosé Satin choice is not to your liking.
In this kitchen, a modern look is combined with functionality! Intelligent, space-saving storage solutions are combined with casual lightness. The result: a perfect combination of cooking and living.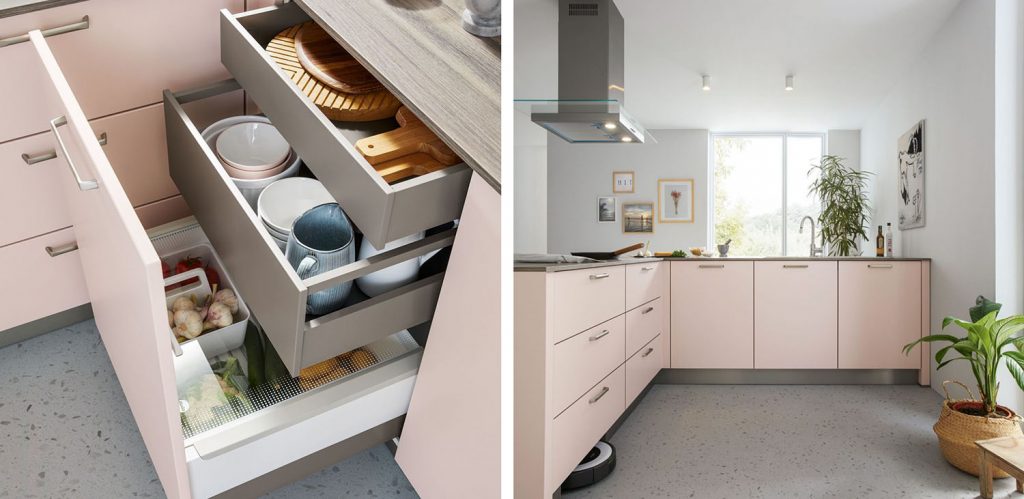 above left: As with all of the storage solutions from Schuller, they are highly customised to your preferences and needs with multiple configuration options.
above right: Create a space-defining L-form layout to ensure enough storage space for everything that is needed in the kitchen, all delivered with a purist look.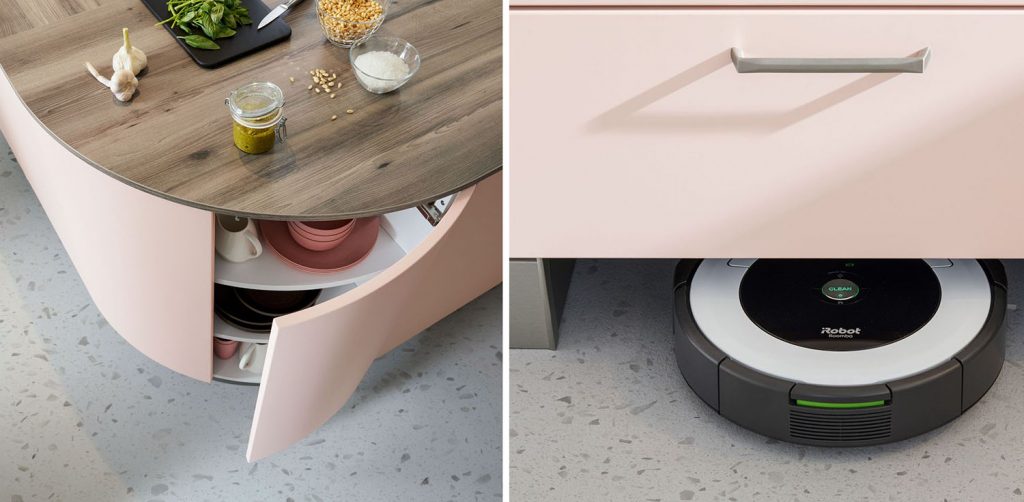 above left: The use of curved doors adds a different dimension of most kitchen designs and the TIP-ON handle-less door technology gives you freedom in the kitchen. Without handles, the kitchen doors offer unbroken aesthetics were your storage is accessible via a simple push open/push close action.
above right: With accessories in the kitchen now including robot cleaners we can design a home/garage for your cleaning assistant (with power) so that your home cleaning accessory can recharge and park out of site when not in use.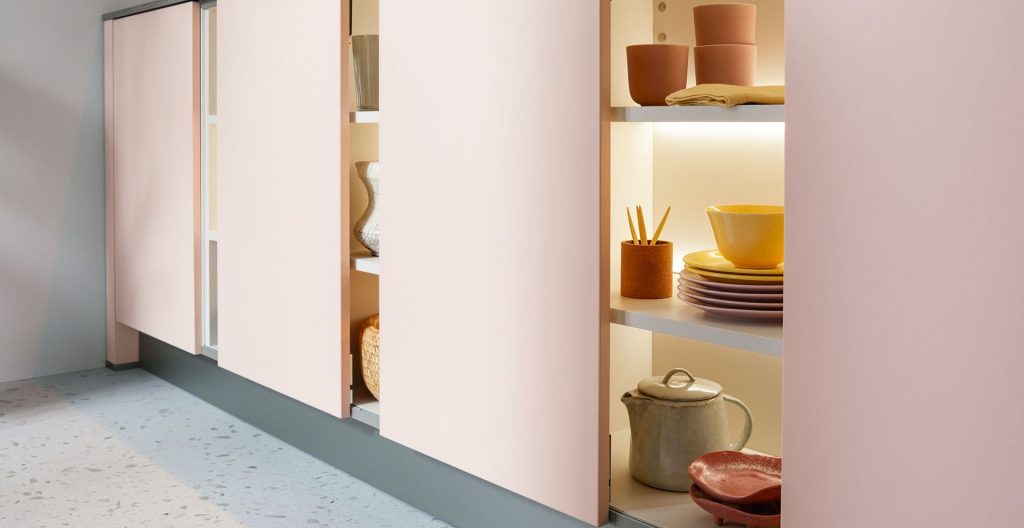 above: With Schuller Biella you can explore an almost unlimited array of choices and configurations in your new kitchen.
With Schuller German Kitchens, there is the extensive range of accessories to make your kitchen bespoke to your styling needs and wants. As shown above, why have a normal cupboards with pull out (swing hinged) doors when you can have a sliding door and make a feature out of your storage with numerous lighting options.
Schuller Biella Satin Door Colour Options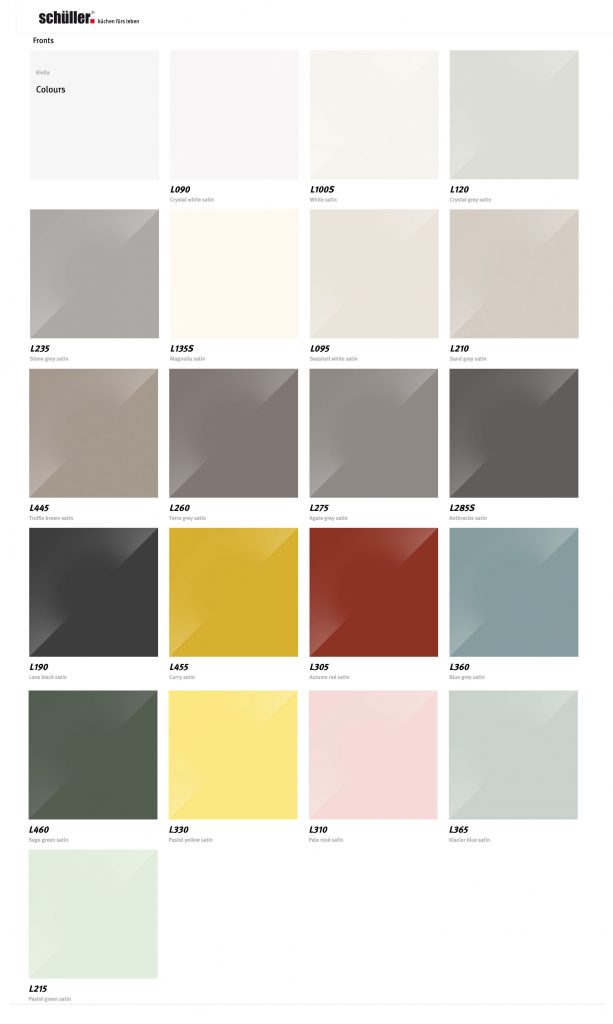 Being a AEG & Siemens Appliance Partner we are also able to offer near trade prices for AEG & Siemens appliances when purchased with your Schuller Biella Pale Rosé Satin, and other Schuller style or Next 125 kitchen design project.
If you want to talk more about Schuller Kitchens, you can speak to a designer today.